As another fashion month comes to a close, the beauty looks seen on the runways continue to inspire us like never before. If you're in need of fresh hair and makeup ideas, look no further than the Fall 2023 runway beauty trends.
This season, the vibe was "anything goes," from over-styled hair with excess amounts of gel to playful makeup experimenting with pastels and glitter. It's this creative expression that leaves us feeling inspired to approach our makeup in new ways as the year progresses.
Here are six Fall 2023 runway beauty trends that sum up the season:
#1 Bow Beauty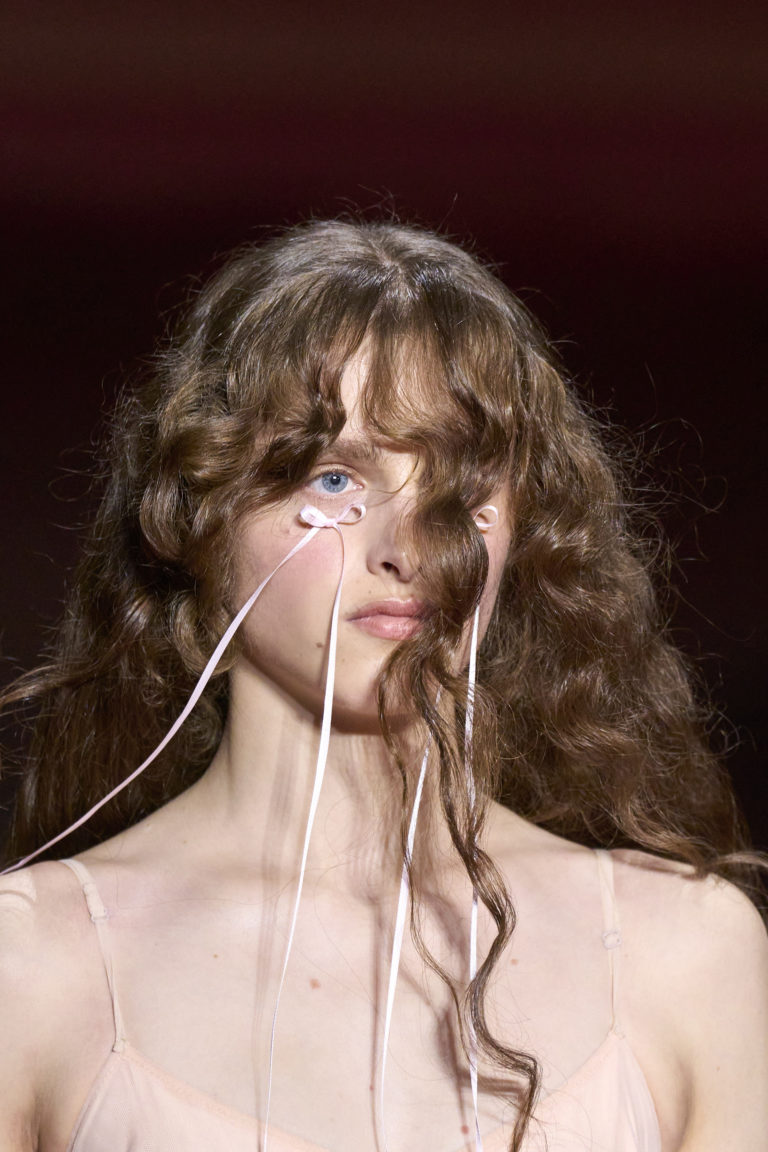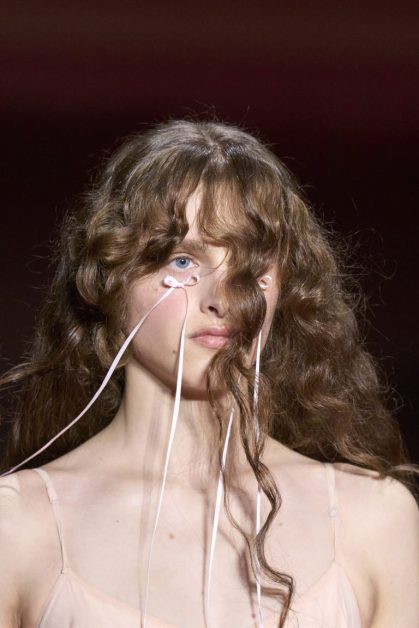 Bows are everywhere in the meteoric rise of coquette beauty, and the runway was no exception. This season's high fashion approach to bow beauty includes miniature ribbon appliqués on models' hair and cheeks, as well as hair manipulated into intricate bow shapes.
#2 Pure Pastels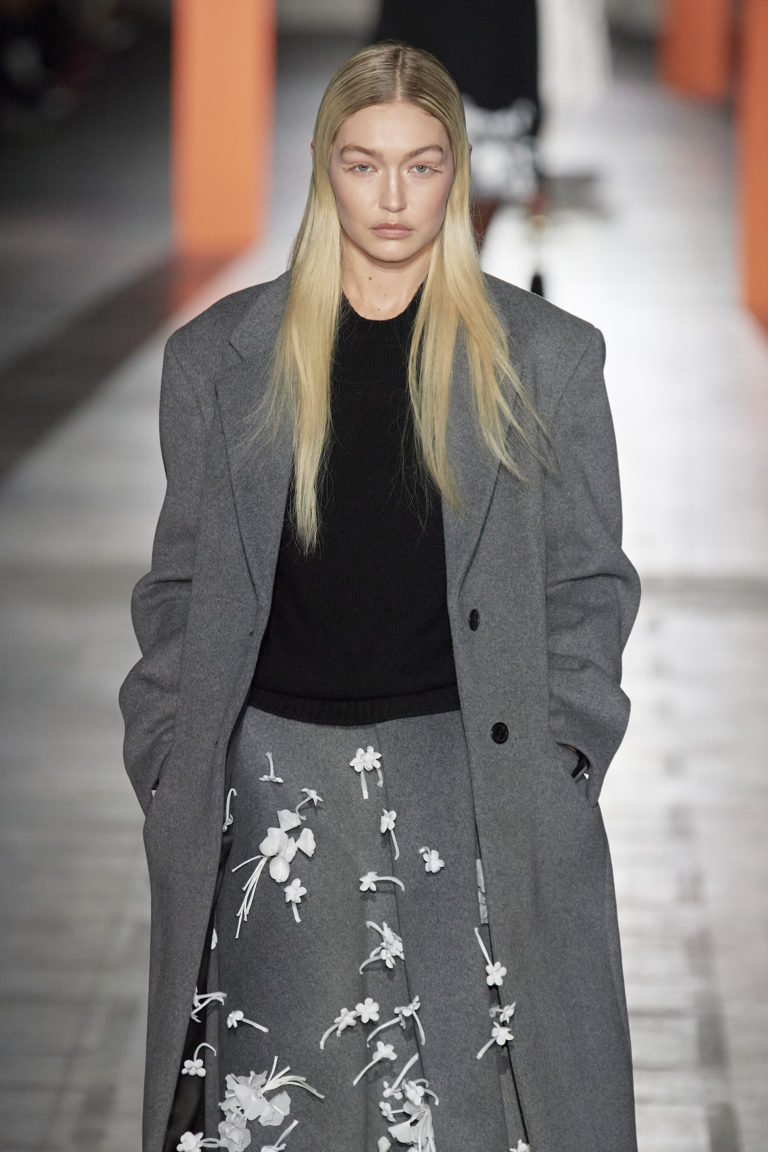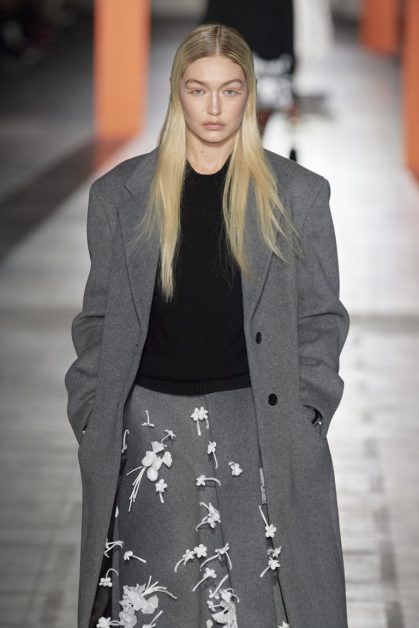 Autumnal beauty rules be gone! The Fall 2023 shows proved that playing with pastel makeup isn't exclusive to spring and summer. This season, we can expect to see butter-yellow eyeshadow blends, abstract swipes of mint green, and powder pink lower lashes.
#3 Oil-Slick Hair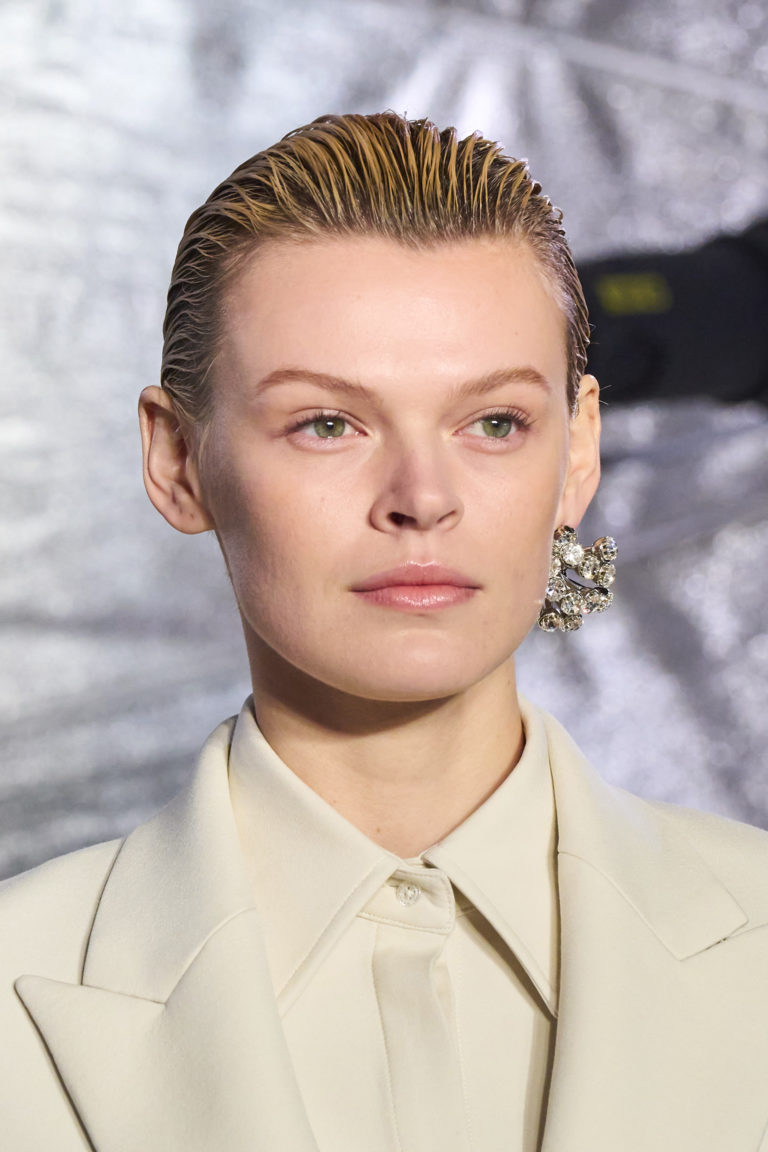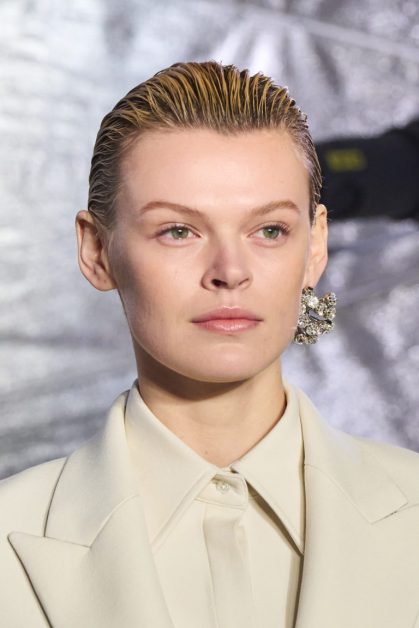 Somewhere between the wet look and a clean slicked-back bun is the oil-slick hair trend. Whether combed away from the face, swept aside, or left down, this super-glossy texture is achieved by styling hair with thick globs of gel and ultra-shiny oil.
#4 All That Glitters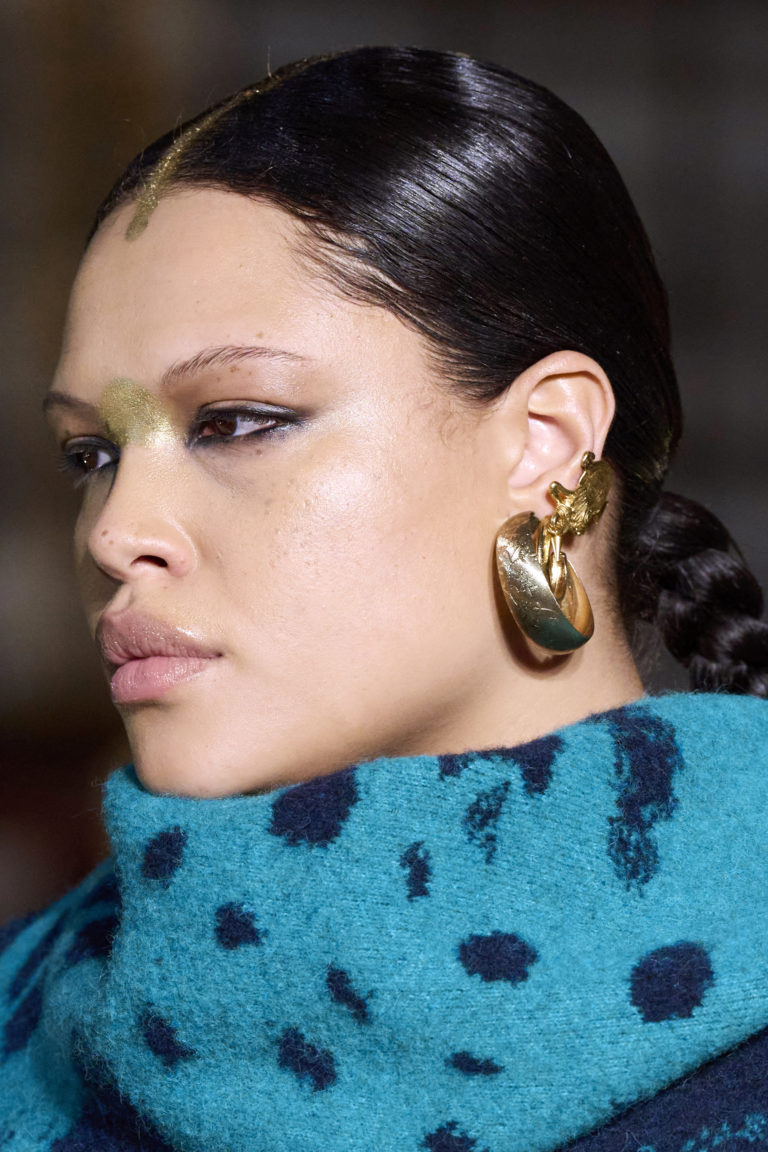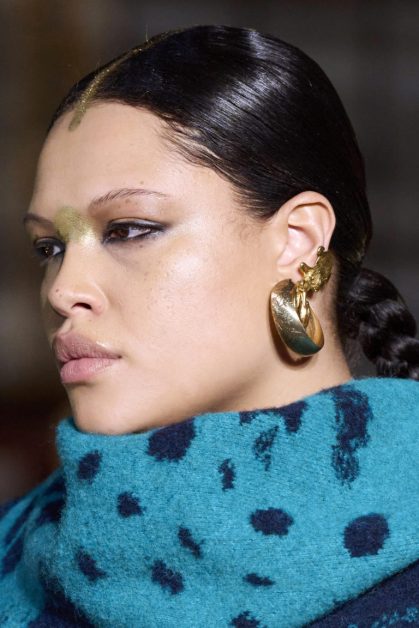 Using glitter in makeup is notoriously messy and difficult to remove, but that didn't deter the makeup team at shows like Diesel and Giambattista Valli from adding the glitzy texture to their glam. From full-on hair and body glitter to shimmering mosaic eyelids and statement lips, anything goes when it comes to glitter this season.
#5 Bedhead Hair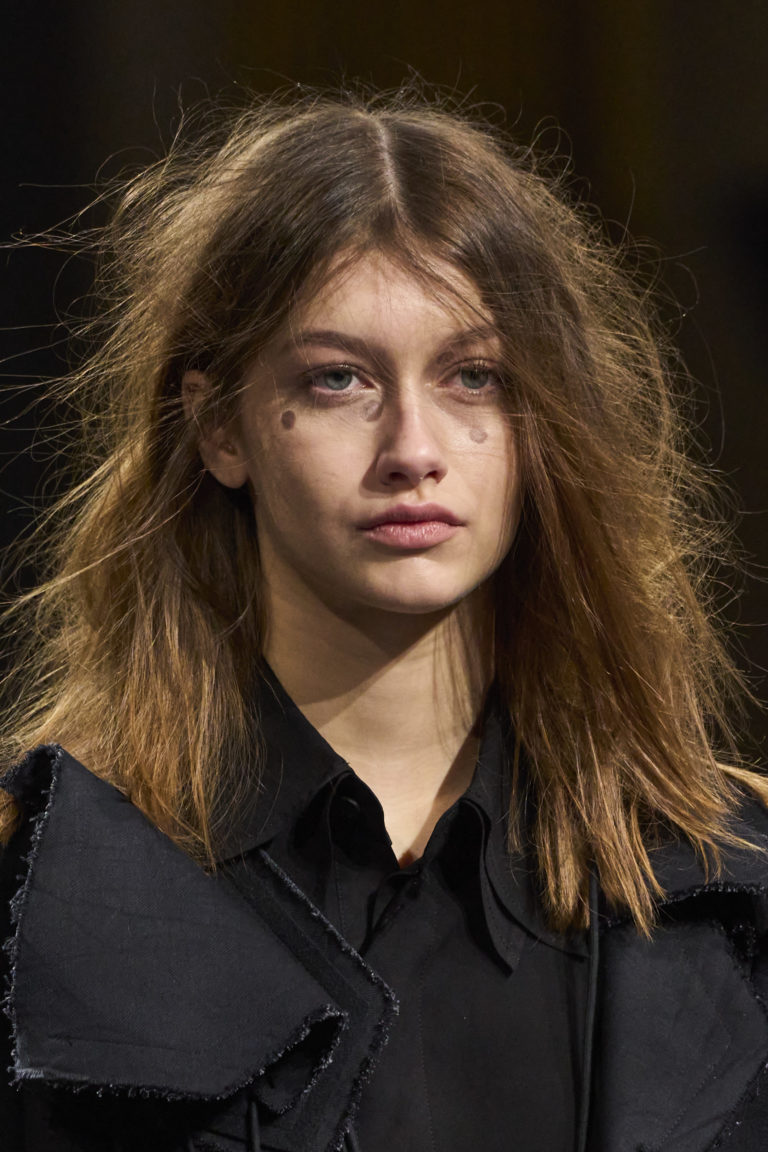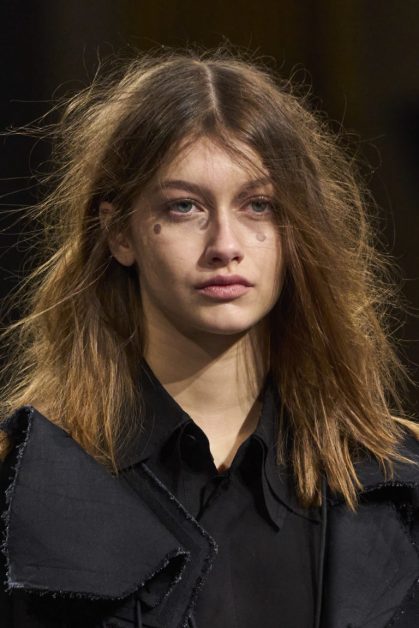 Not a fan of oil-slick hair? The bedhead hair trend may be more your style. This deliberately disheveled look made an appearance at shows like Miu Miu and Yohji Yamamoto, accentuating flyaways and tousled hair to create a realistic take on "I woke up like this" beauty.
#6 The Gothaissance Goes On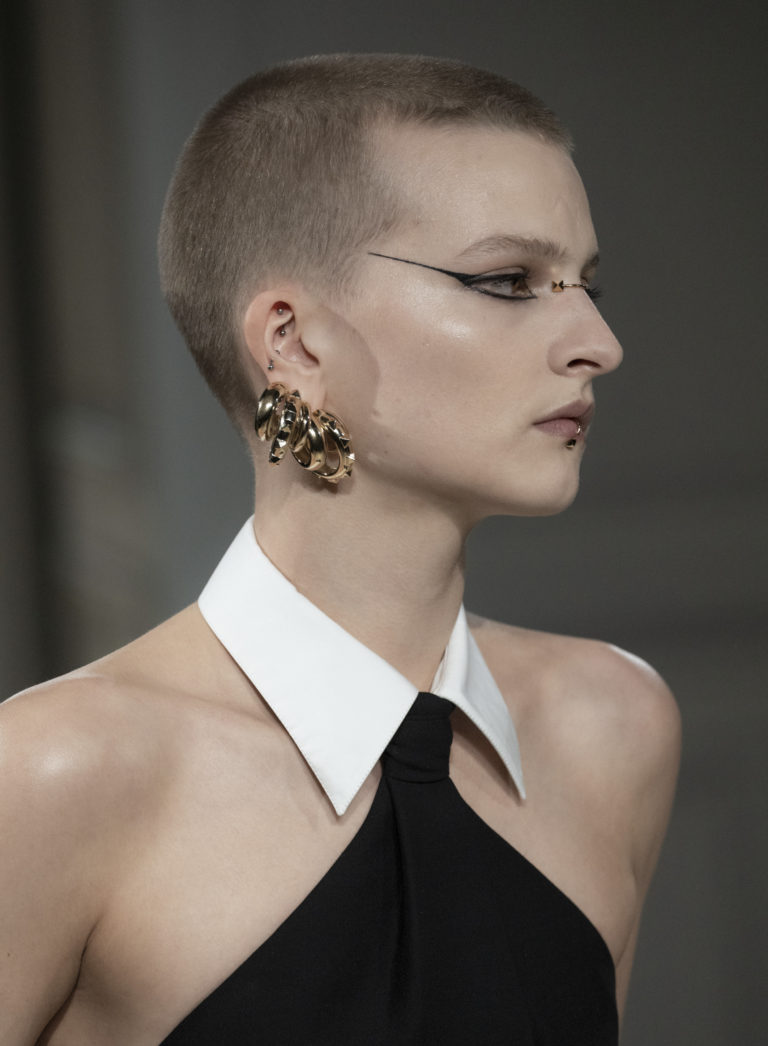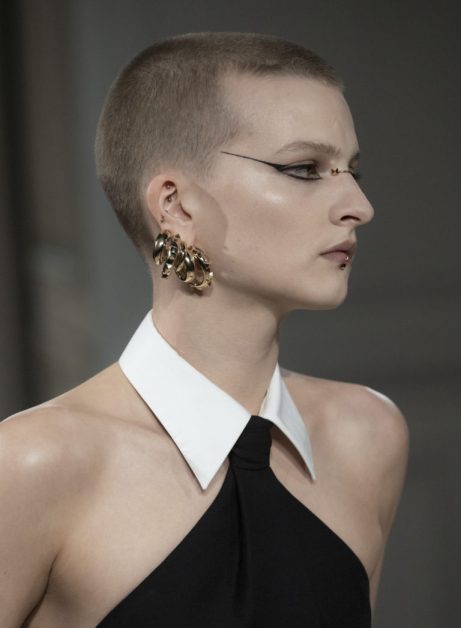 Matte black lipstick, dramatic graphic liner, and deconstructed black shadow defined the current state of gothic beauty in 2023. This look is still striking in its own right, proving that gothic beauty lives on through the Fall 2023 runways.