Bronze makeup in its different degrees is suitable for women with brown eyes, as it works to highlight them, enhance their beauty and give them an attractive luster, besides that bronze makeup styles suit all skin colors, and can be adopted at all times, especially on special occasions and evening parties. If you have brown eyes and are bronzed, in this article we will show your bronze eye makeup methods for brown eyes.
Soft bronze eye makeup with black eyeliner for brown eyes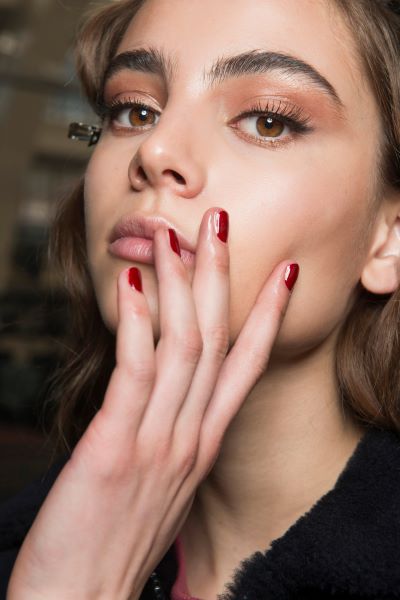 For a luminous and attractive look, and charming brown eyes, you can shine with a bronze eye makeup with a shiny touch, in which you use a creamy eye shadow in a light bronze color, on the entire fixed and movable upper eyelid, under the eyebrows, and on the base of the lower eyelids, besides using black eyeliner at the watery eye and along the length Lower eyelid line, and several layers of mascara. For a sophisticated and soft look, use natural lip makeup.
Golden bronze, smokey eye makeup for brown eyes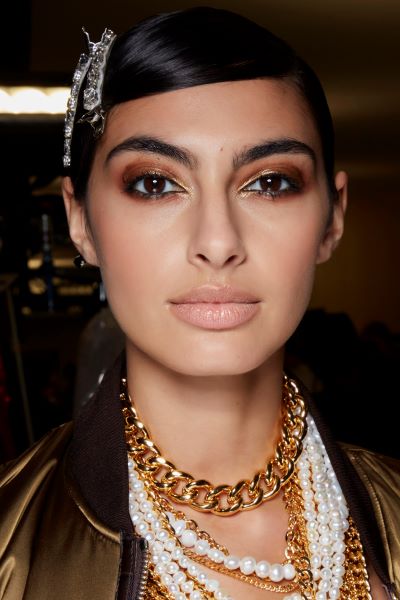 Smoky makeup is a brilliant choice for brown-eyed women, especially if it is applied in bronze. Therefore, shine with a golden bronze smoky eye makeup that gives you a warm and elegant look, so that you use the golden eye shadow at the teardrop and above the upper eyelid, and mix it with the bronze eye shadow in a soft smoky style. Define the inside of the eye with black eyeliner and use a natural lipstick.
Bronze metallic makeup for brown eyes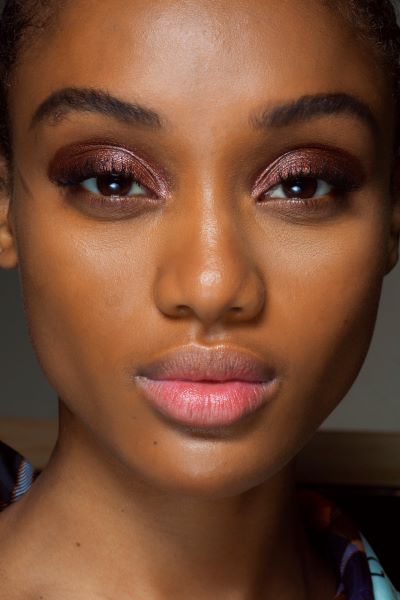 Also, you can adopt two of the most popular makeup trends for this season, which are an ideal choice for women with brown eyes, so that you adopt a very attractive and modern eye makeup, based on the use of metallic eye shadow in a dark bronze color over the upper eyelid, on the eye crumb and the outer corner of the eye, while mixing it well and make it thick. Apply several layers of mascara and use a nude lipstick that is close to the skin color.
Strong bronze and black makeup for brown eyes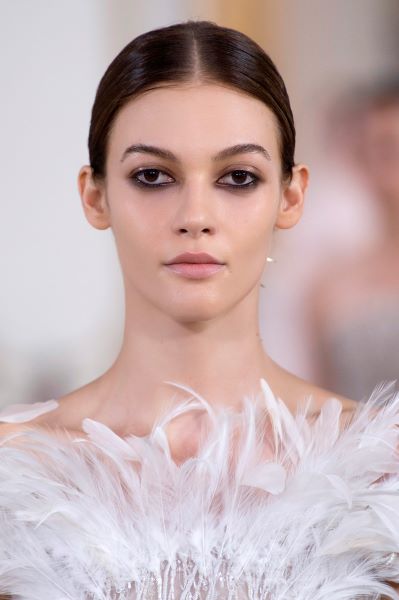 But if you are a fan of strong eye makeup, combine the bronze and black colors to cover the upper and lower eyelids, and at the corners of the eye. Then define the inside of the eye with black eyeliner, and put on several layers of mascara. As for the lipstick, use it in a pink nude color. Note that this make-up is an ideal choice for special occasions.