Golden makeup is the perfect choice for women's looks in the fall, and one of the elegant and sophisticated makeup methods that illuminates a woman's face and provides her with a wonderful feminine look, besides being in harmony with all shades of light and dark skin. In the fall of 2022, you can shine with a group of soft golden makeup styles we chose from international offers, so that you can choose what you like.
Soft glitter golden makeup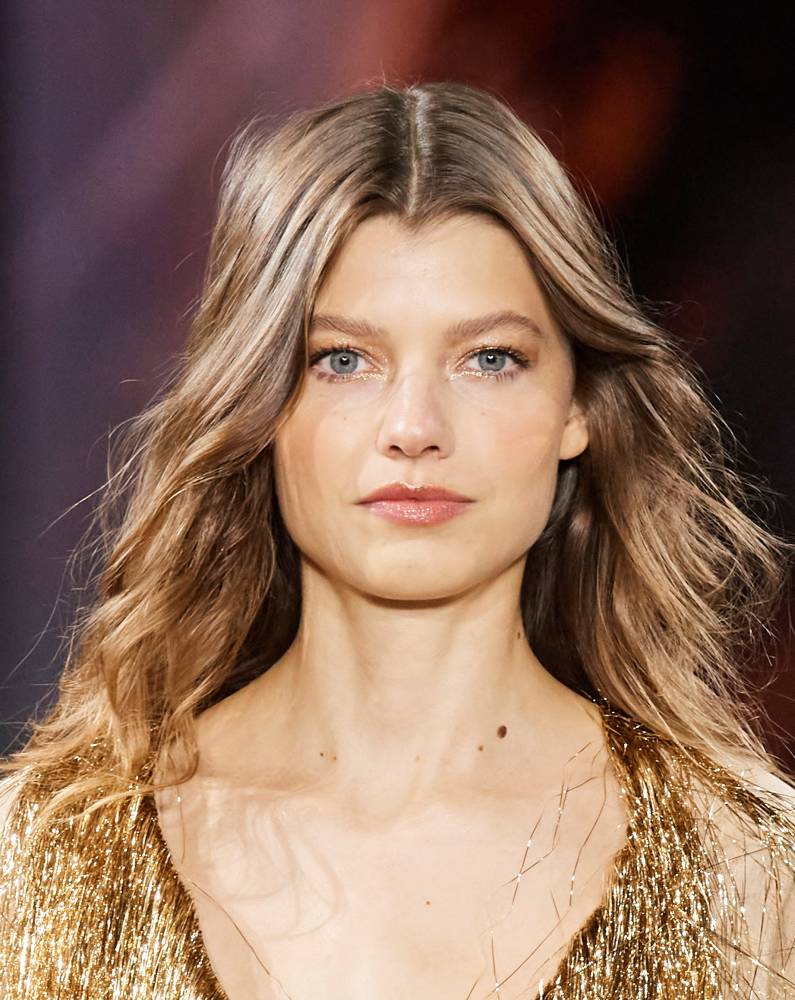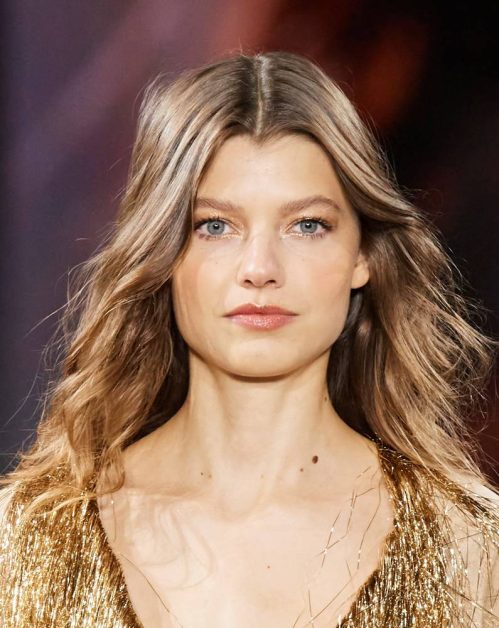 For a bright golden look this fall, you can adopt soft glitter golden eye makeup that is suitable for different times and in harmony with different skin tones. It is based on applying a light golden eye shadow over the upper eyelid and on the inner side of the lower eyelid root. Apply two coats of mascara and apply glossy lipstick in pastel coral.
Soft golden metallic makeup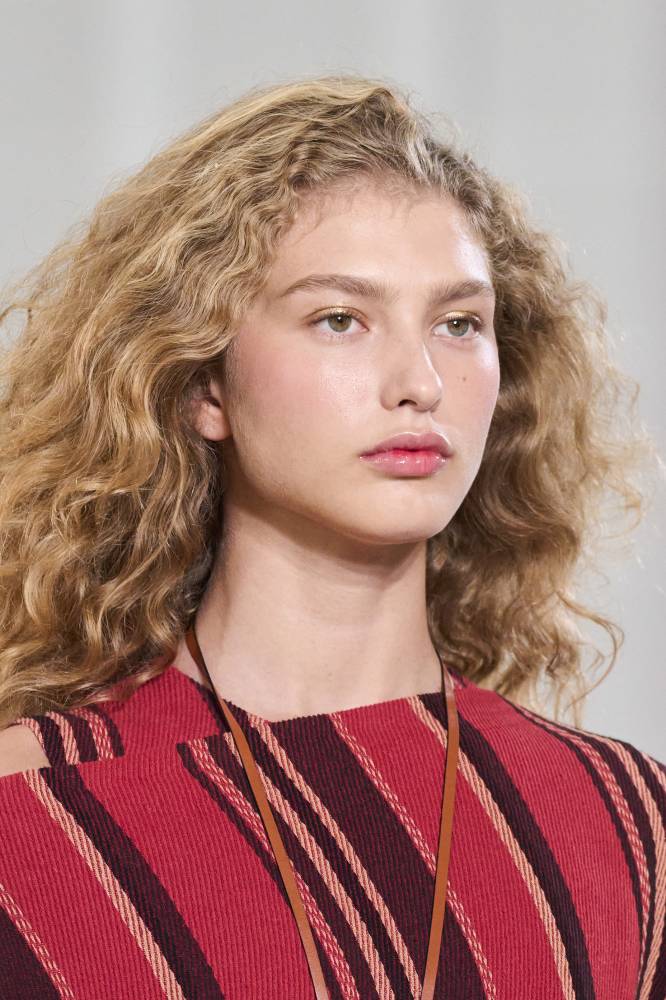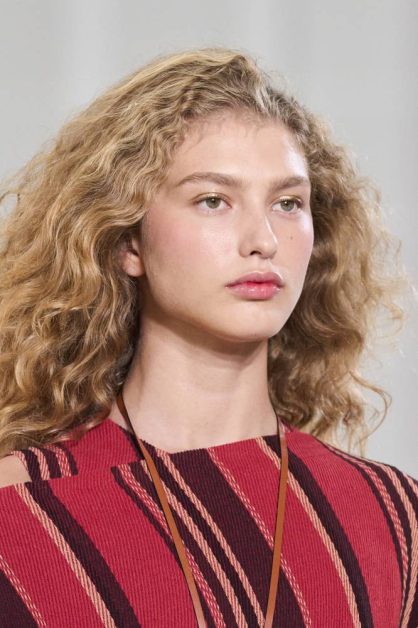 And if you are a fan of metallic makeup, which is an ideal choice for different women's looks in the fall, adopt metallic eye makeup in golden color, in which you use metallic eye shadow in golden color above the movable eyelid only, and light your face with a pink blush on the top of the cheeks, and use lipstick Glossy pale pink.
Soft golden makeup with a glossy finish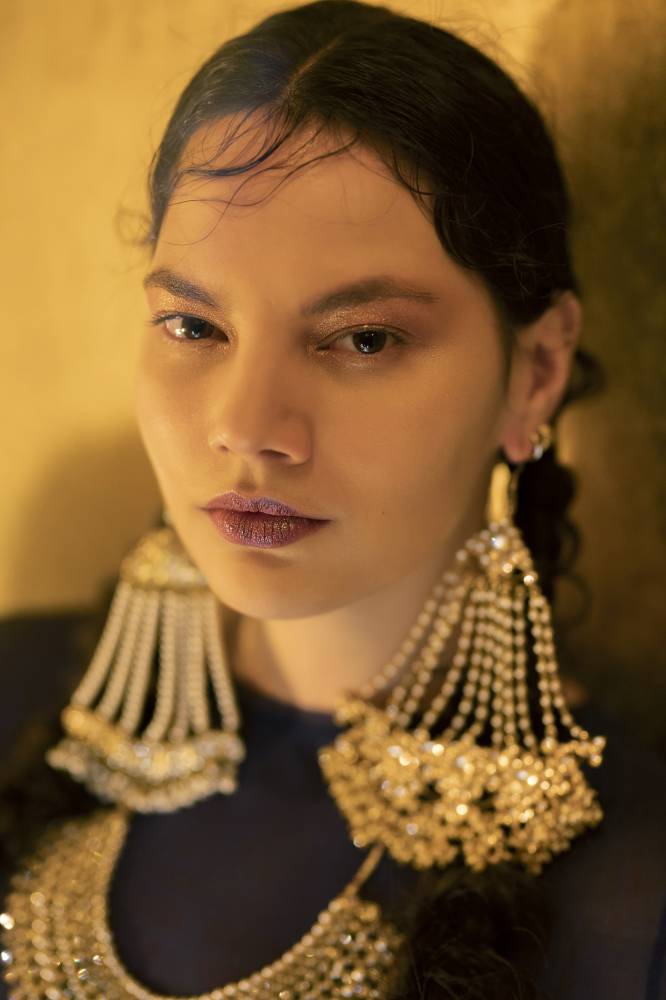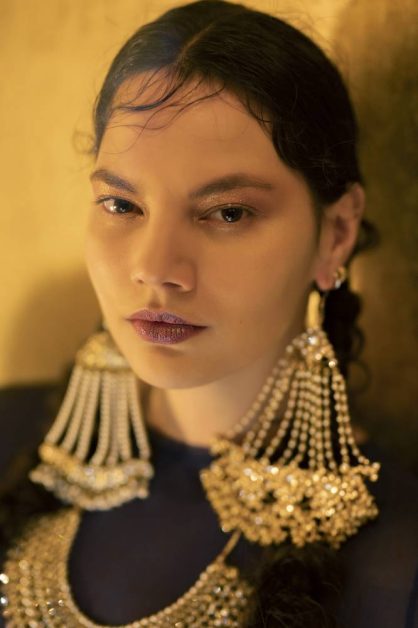 Likewise, you can shine with a bright and soft golden makeup, especially during fall evenings and events, which is based on blending a bright golden eye shadow over the entire upper eyelid, under the eyebrow, and on the lower eyelid line. Complete your look by adopting a bright pink lipstick.
Soft golden bronze smokey makeup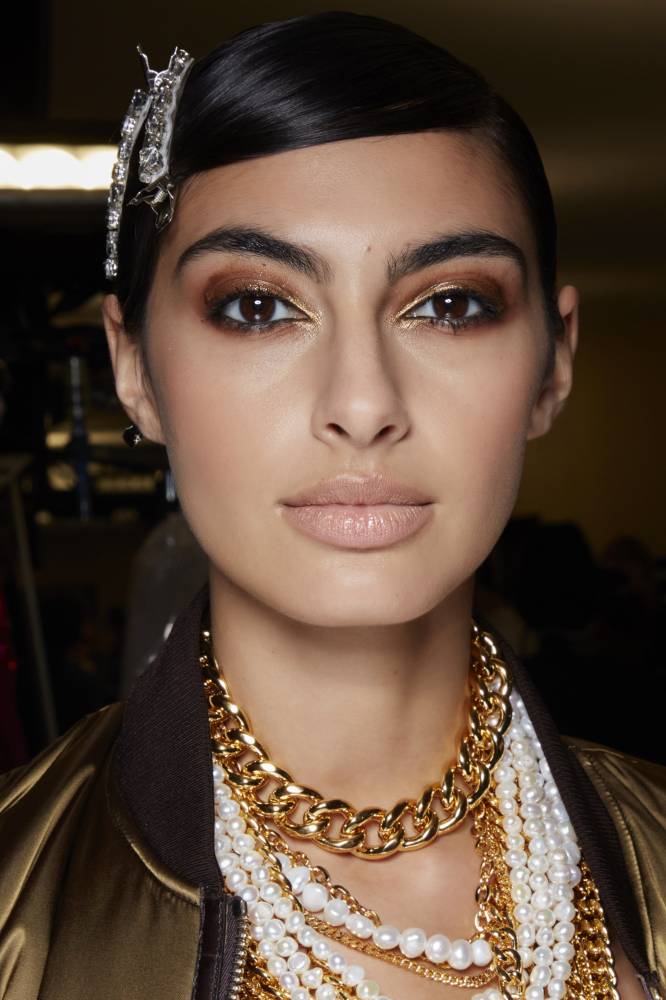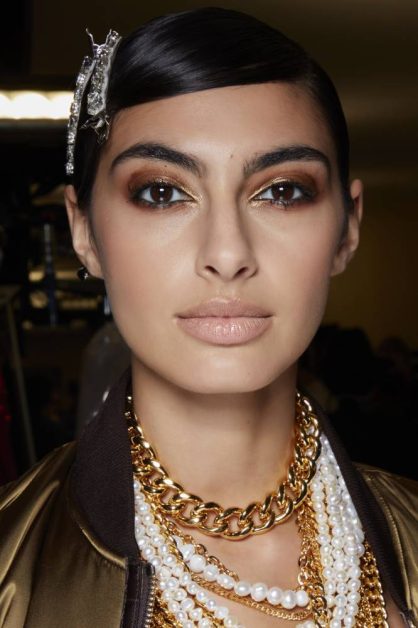 And because smoky makeup cannot miss any season during the year, you can shine with a soft golden bronze smoky eye makeup that gives you a warm and elegant look, so that you use the golden eye shadow at the teardrop and above the upper eyelid, and mix it with the bronze eye shadow in a soft smoky style. Define the inside of the eye with black eyeliner and use a natural lipstick.
Soft golden makeup with arched eyeliner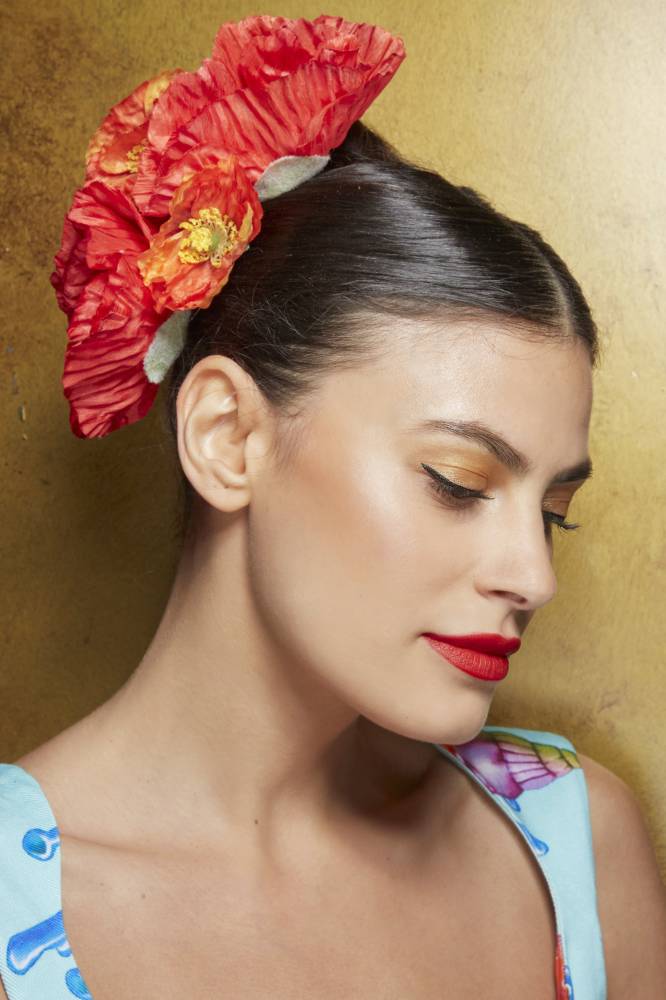 Golden eye makeup with eyeliner is a wonderful combination for a modern, attractive feminine look this fall. Keep up with the most popular and beautiful makeup trends by passing a faint golden eye shadow with a shiny touch over the fixed and moving eyelid, and adopting a thin eyeliner drawing that extends from the center of the upper eyelid. Its ends arched at the outer corner of the eye. Follow it up with a strong red lipstick.