Velvet is characterized by luxury and elegance, which makes it one of the most popular fabrics among brides, and international brands prefer it to present their luxurious and elegant designs, especially in winter 2023.
Luxurious and attractive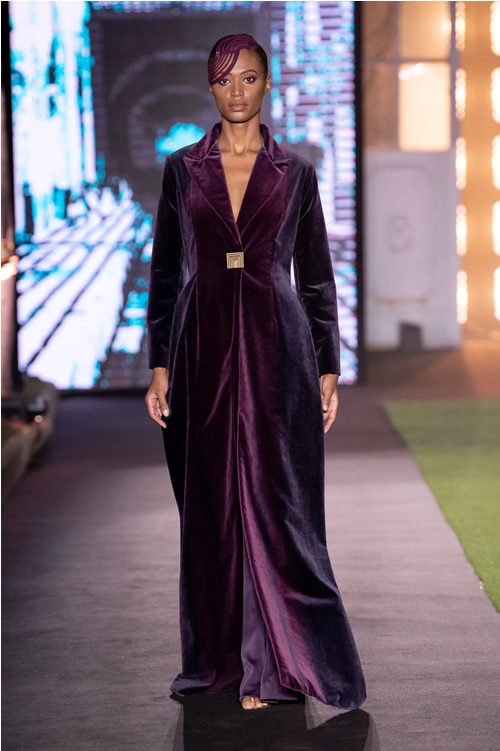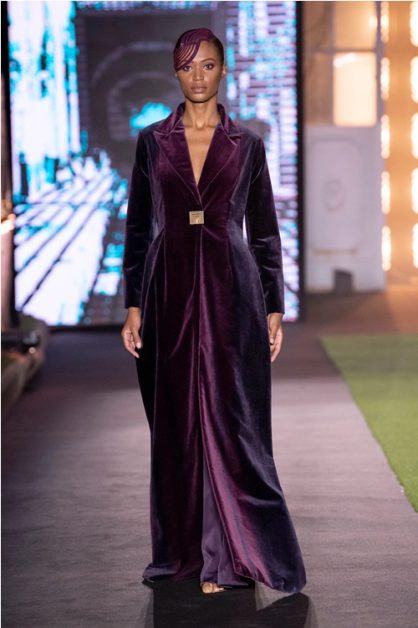 Velvet engagement dresses are among the most beautiful fabrics for the fall and winter seasons, as they reflect warmth and luxury on every bride's look. But we do not advise women with a full body to choose velvet, as it suggests extra weight. For the bold bride who is looking for luxurious and attractive looks, we recommend this model from Sabrina Persechino in its elegant and warm violet color. It was designed with an opening on the chest and a drop-down cut for a more charming look.
Every bride is distinguished by her elegance and sophistication, as she always chooses unparalleled looks, for example, adopt a dark red velvet dress designed from Top Off Shoulder with simple and soft embroidery on the chest, while the skirt comes with A-line design and a front slit with a long drop-down tail. For a softer and simpler look, it suits the quiet romantic bride, resorting to a dark green velvet dress, comprising a short-sleeved top, with a plisse design on the sleeves, chest, and wait, while the maxi skirt stands out with a mermaid design without a tail.
And for an attractive style that catches the eye of the bride who is looking for difference and modernity in her engagement, what do you think of using an elegant black velvet dress, with long sleeves and high shoulders, with a V-shaped chest opening up to the abdomen, the chest was designed from black chiffon fabric with lines of black velvet, and a round neck High classy design. And his skirt came in a maxi and mermaid design, with a long tail for a more luxurious look.
Choose your engagement dress in black and red velvet from designer Elie Saab's collection. Its upper part came in several colors in harmony, with a black fluffy skirt and a long front slit that reached almost above the knee. You can also choose a soft, flowy dress in your favorite color, with thin straps and long gloves.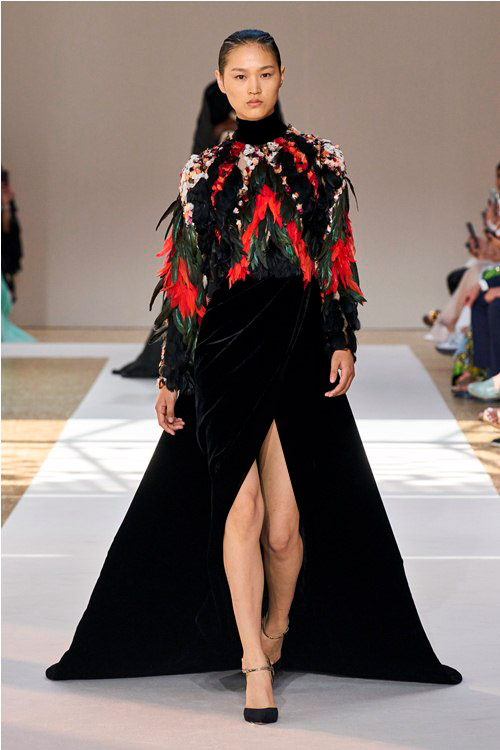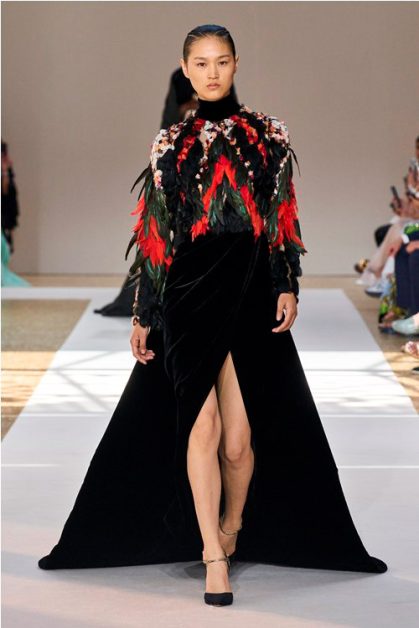 For engagement and nothing more wonderful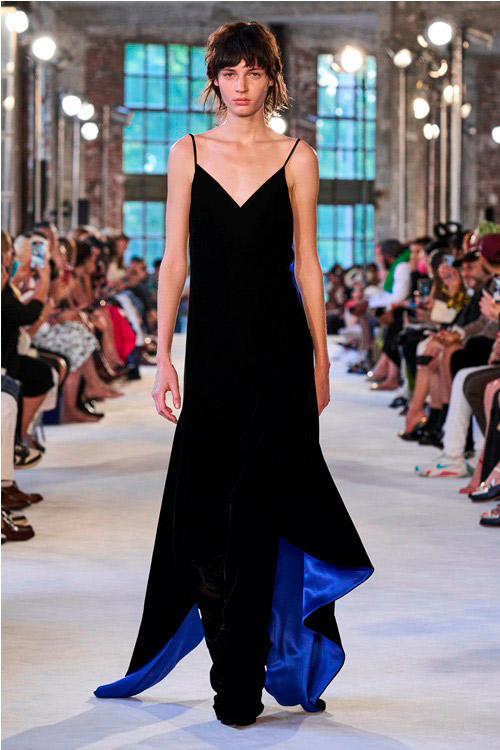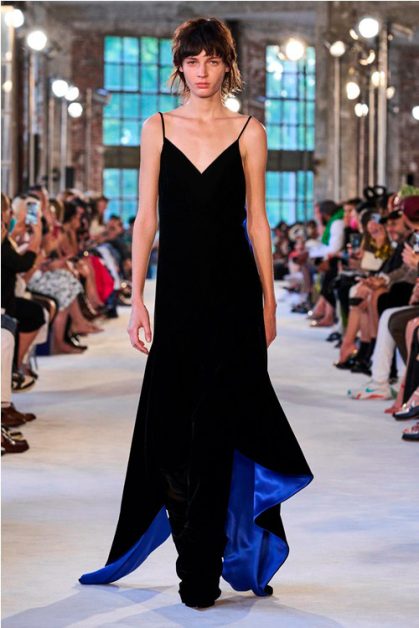 A velvet engagement dress is luxe and timeless, and there's a style for every festive occasion you can think of, from short dresses if you want a soft engagement party to flowy dresses and knee-length styles for a big, crowded party. You can also decorate it with beautiful bows made of crystals, beads and pearls… which makes it perfect for an engagement, and the dress will also be fun for the celebration, thanks to its puffy sleeves and the skirt is wide enough.
This Alexandre Vauthier velvet dress is no ordinary long, off-the-shoulder dress.
The models of velvet engagement dresses for the winter of 2023 appeared in rich colors and decorated with jewels and accessories to add an appropriate amount of shine to your appearance as a bride, as they are luxuriously soft to the touch, besides the velvet dress that never fails in any look. Therefore, it appeared strongly on the catwalks of fashion shows this season, which increase its attractiveness, sophistication and elegance, specially designed to suit the tastes of different brides.