Winter fashion was full of elegant and striking designs, the most prominent of which were the coat designs that were embraced by most international fashion groups, with a variety of fabrics and colors that satisfy different tastes. Some coats came with a classic design, while others carried a lot of boldness and renewal. Together, we highlight the most beautiful red coats in the winter fashion of 2023, so you can choose the design that suits you.
Coats in red with different fabrics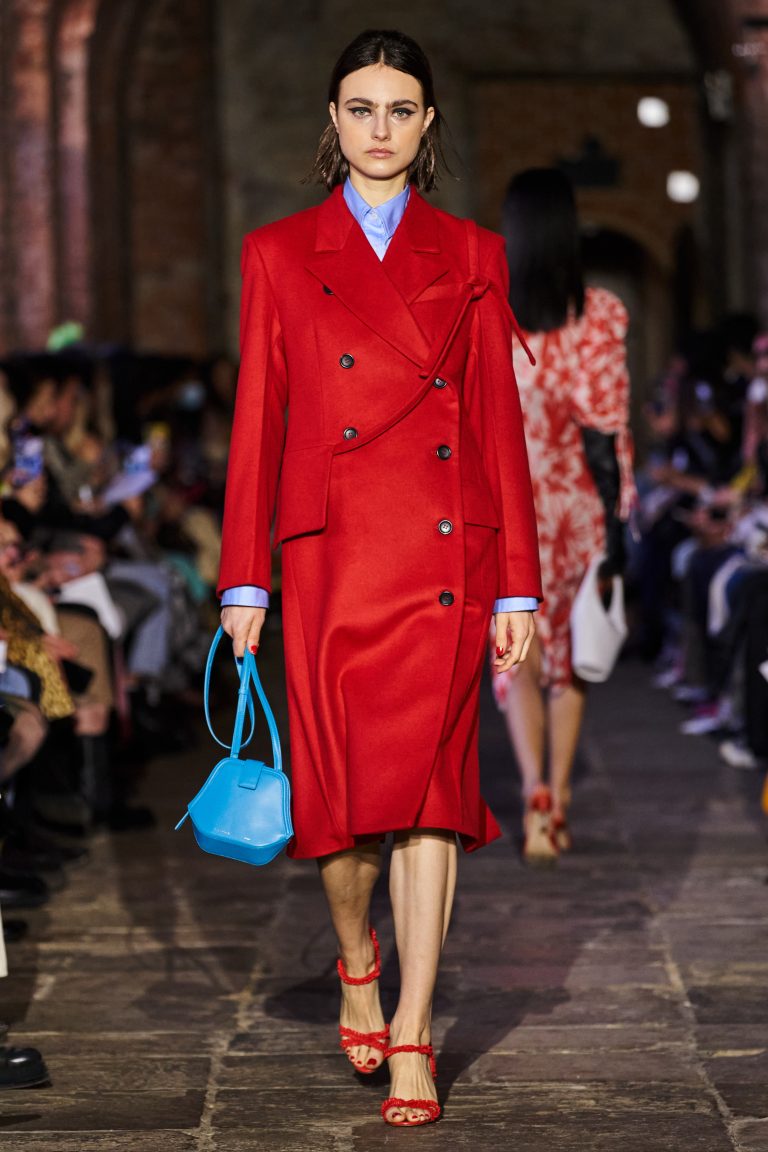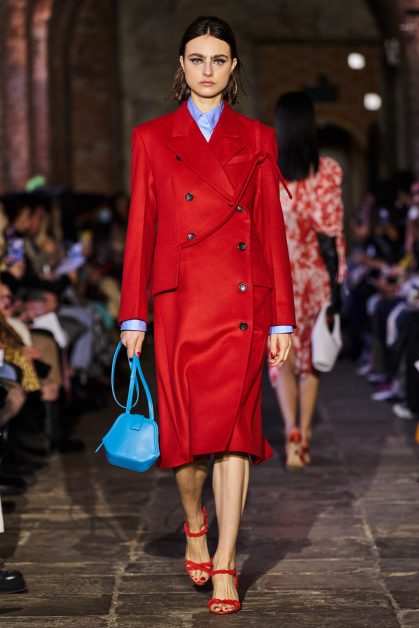 We saw the red coat on many shows, and it was sewn with different fabrics. Some houses kept the traditional fabric of the coat, which provides warmth for the wearer, while other houses wanted to be distinguished in the coat's fabric, so they resorted to shiny leather.
As for the coat's story, not all designers presented it in a traditional style that we are accustomed to, such as the buttoned coat that we saw as a dress or as an abaya design in some shows.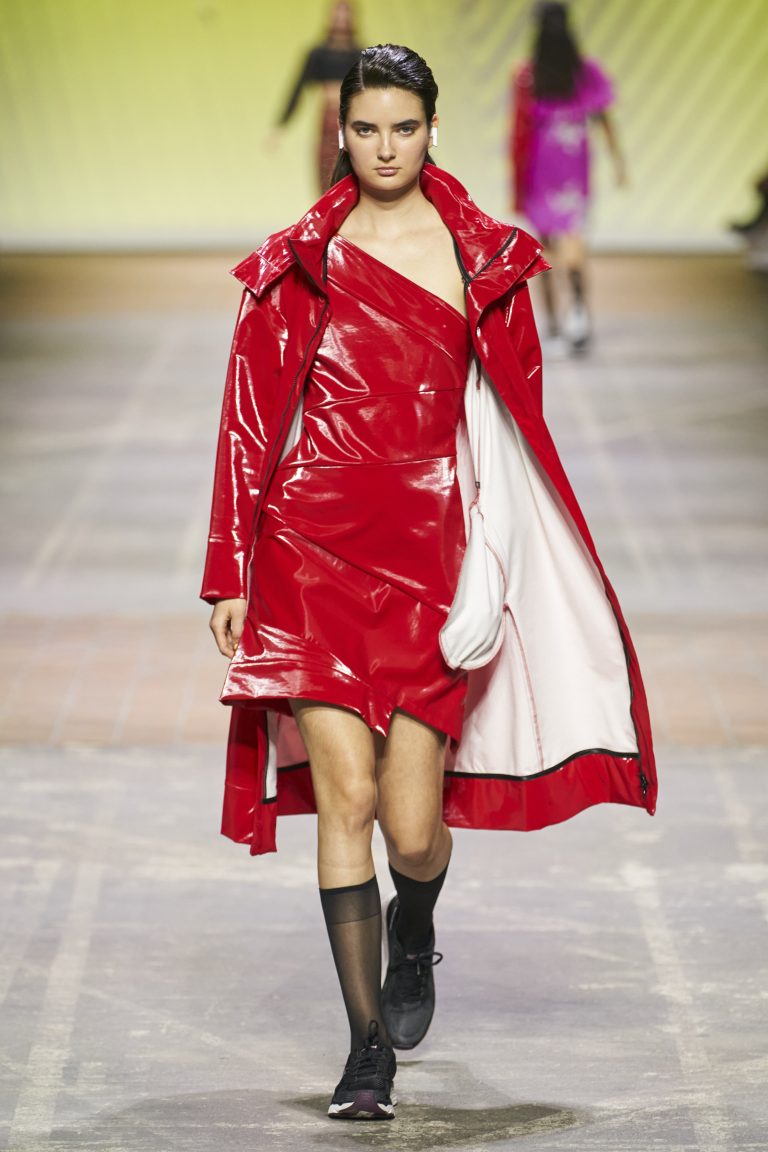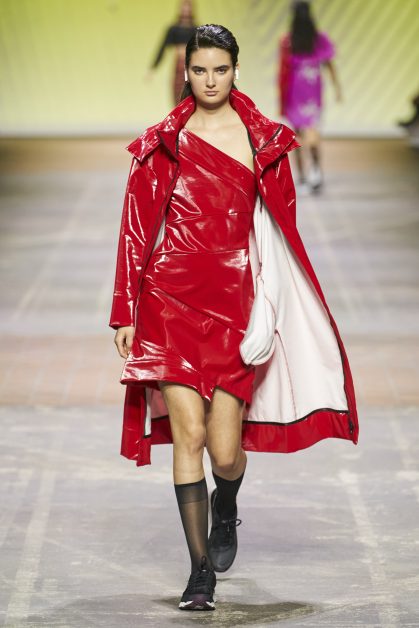 Bold choice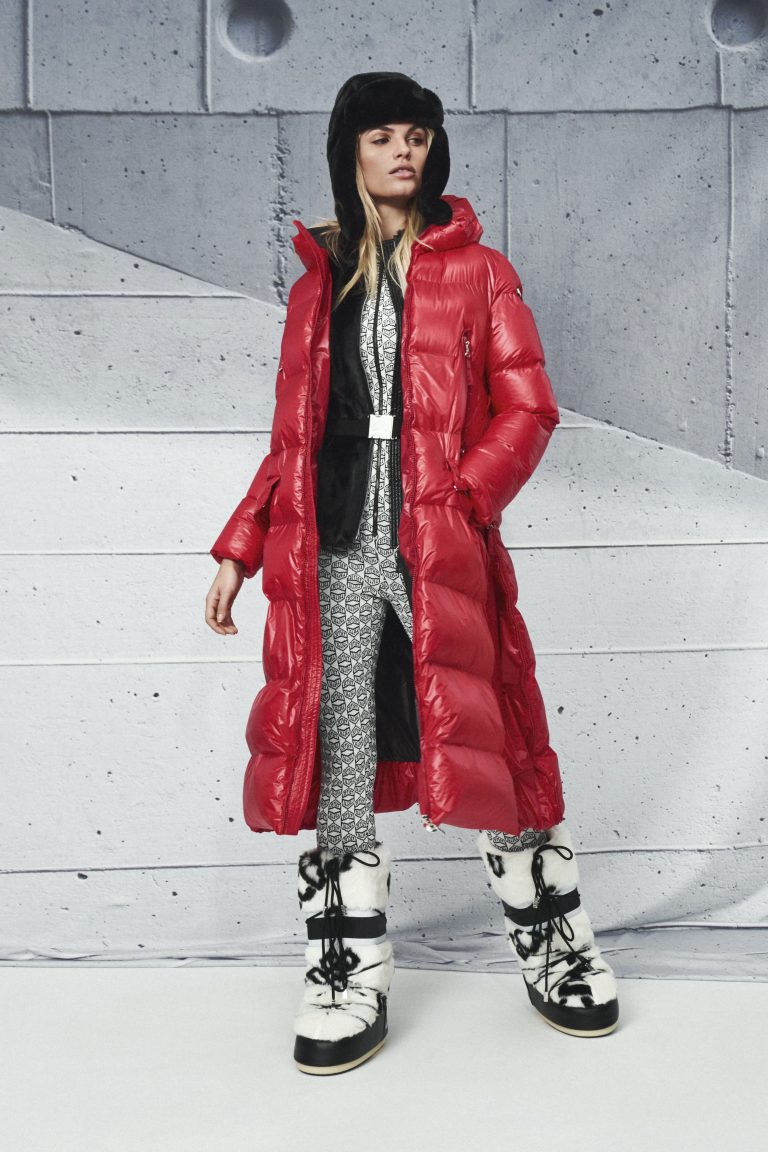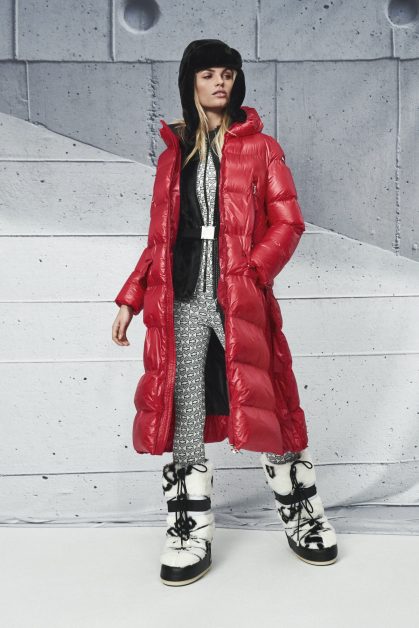 By nature, red is a bold and striking color, which some women hesitate to choose from their outfits. However, with the concerted efforts of designers in the winter of 2023 to present the most beautiful clothes, you have wide options to buy the red coat that suits your taste, and you can coordinate it with your looks the way you like it.
1- Choose the red coat that comes with the design of the dress and coordinate it with black stockings and a black scarf to add some classic notes to your look.
2- Choose a classic red coat and coordinate it with a white or black dress, and accessories in a neutral color, and shine with a coordinated and attractive look.
3- When you wear a red coat, avoid choosing accessories in the same color because your look will look flashy. Instead, and if you prefer bold looks, you can choose accessories with modern prints that include simple touches of red.