The schedule of London Fashion Week fashion shows has witnessed many modifications and cancellations, but it did not disappoint the fashion audience in the city and around the world alike. The trends and trends of the upcoming seasons, which included cowboy boots, metallic colors and more.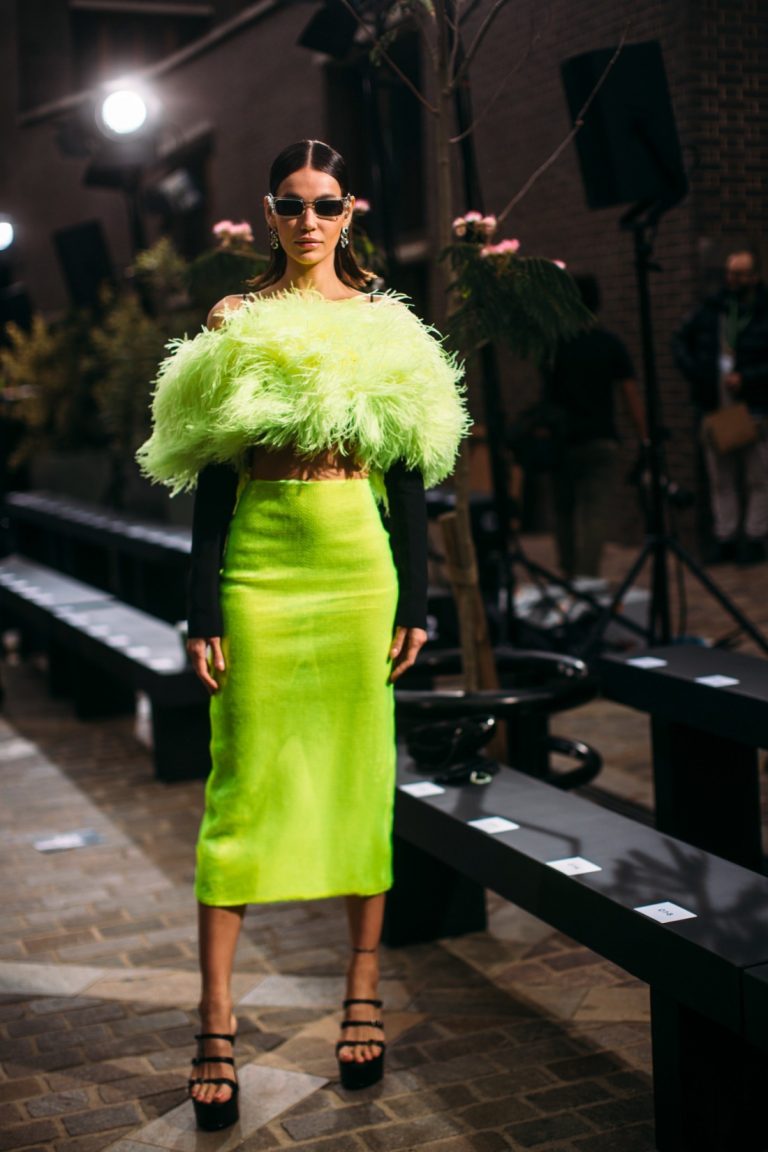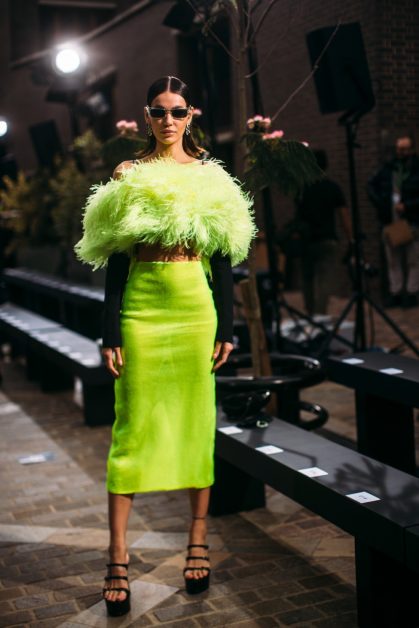 Despite the start of Milan Fashion Week, this year, London Fashion Week has not yet concluded, as Burberry is scheduled to present its Spring-Summer 2023 fashion show on September 26 instead of 17.
leather jacket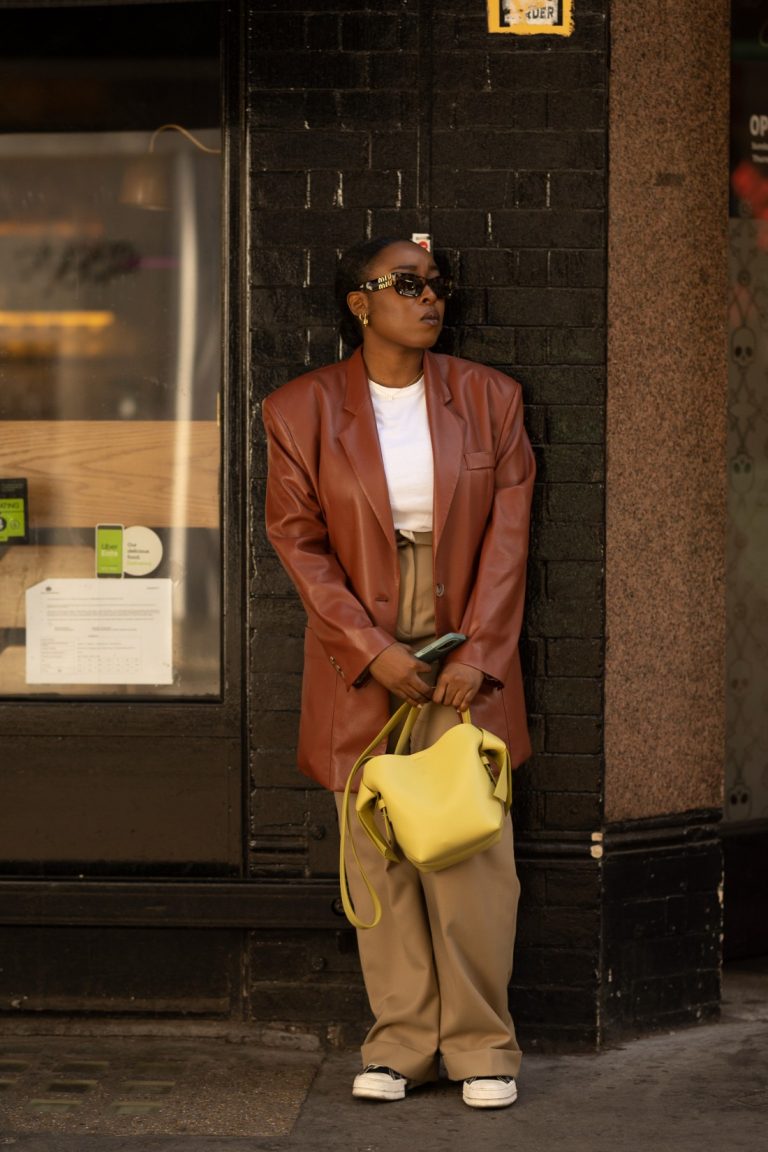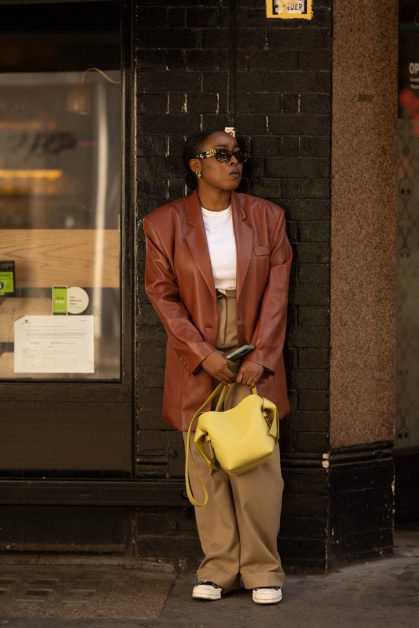 The leather jacket graced the looks of many bloggers this season during London Fashion Week, as they preferred the Y2K leather jacket in earthy brown and khaki. This trend, which we saw in street style looks, was accompanied by its powerful presence for the fall-winter 2022-2023 season, so you can also hurry to shine with it.
metallic colors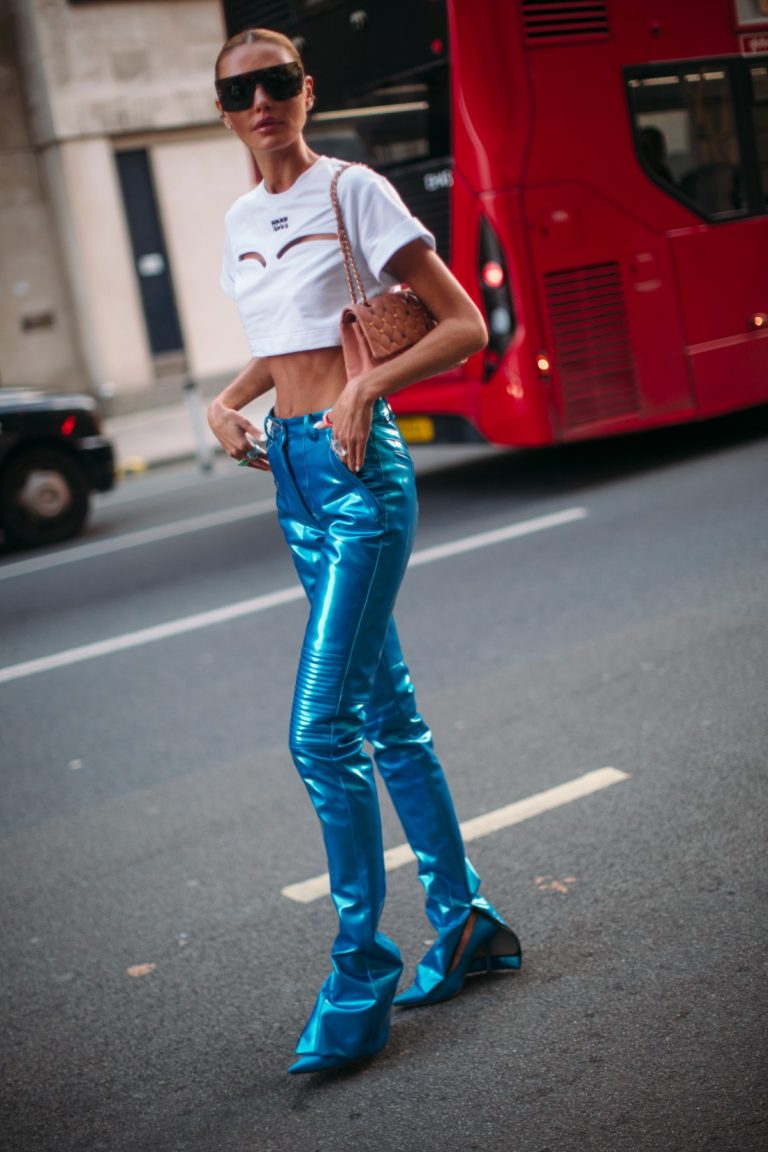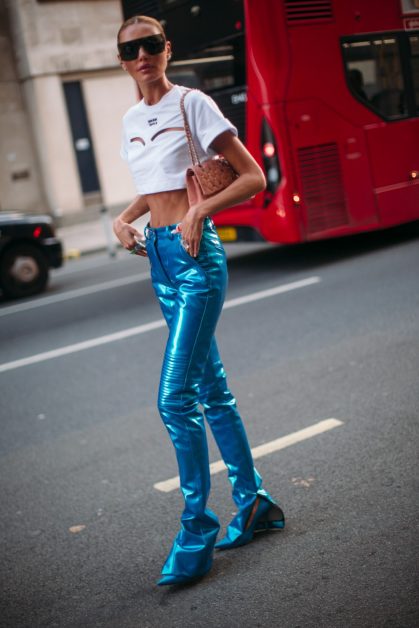 Metallic colors dominated the looks of the fashionista in London. Some have paired shimmery denim with bold, bold colors, or with soothing colors like white for a more balanced look. Do not forget this trend in your looks this winter, because metallic colors are at the top of the list of trends for this season.
short skirts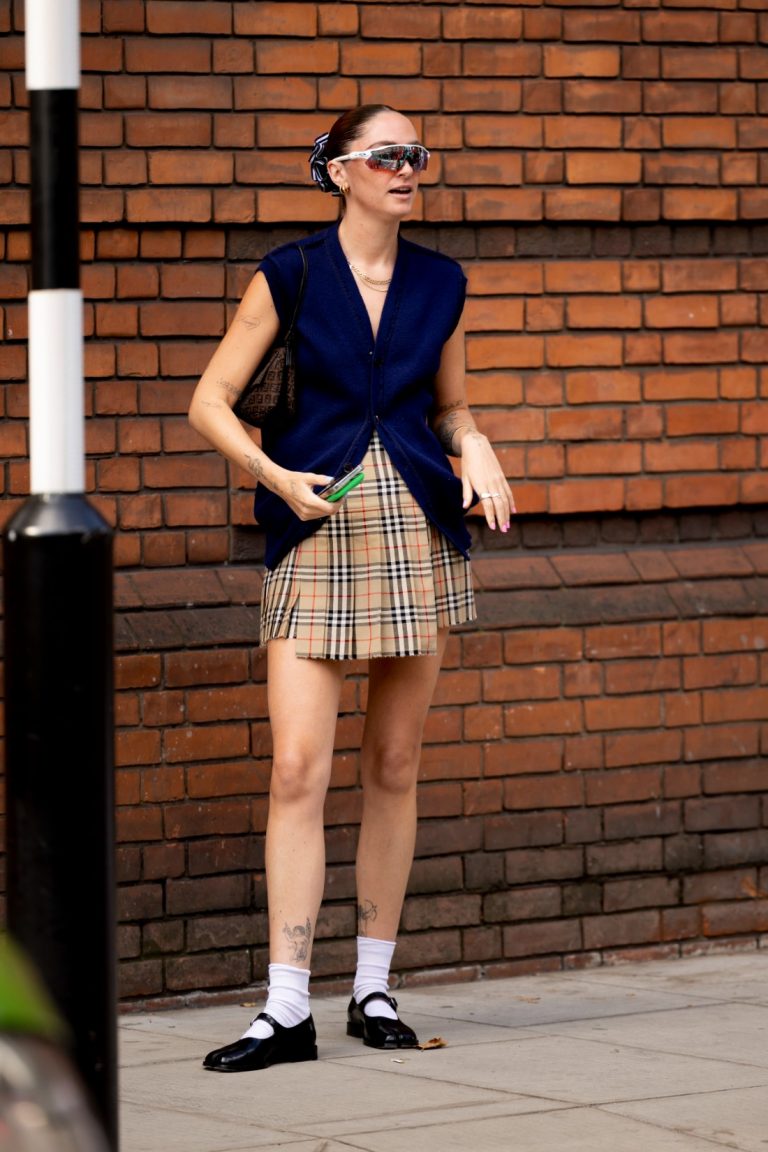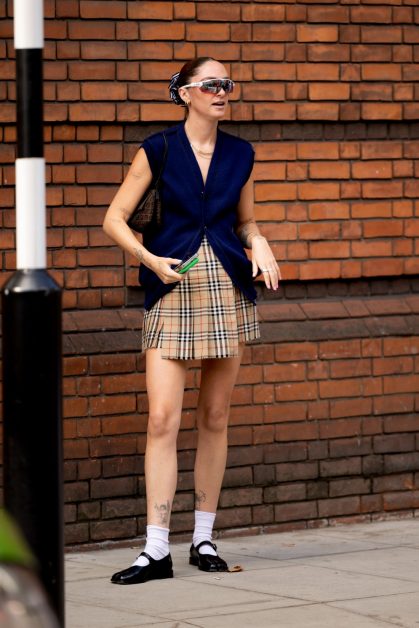 Model Emily Ratajkowski's mini-skirt looks have prompted fashion bloggers to follow suit. The tartan plaid was very popular, with patterns ranging from classic Burberry tones to rich greens and vibrant reds.
ruffles and feathers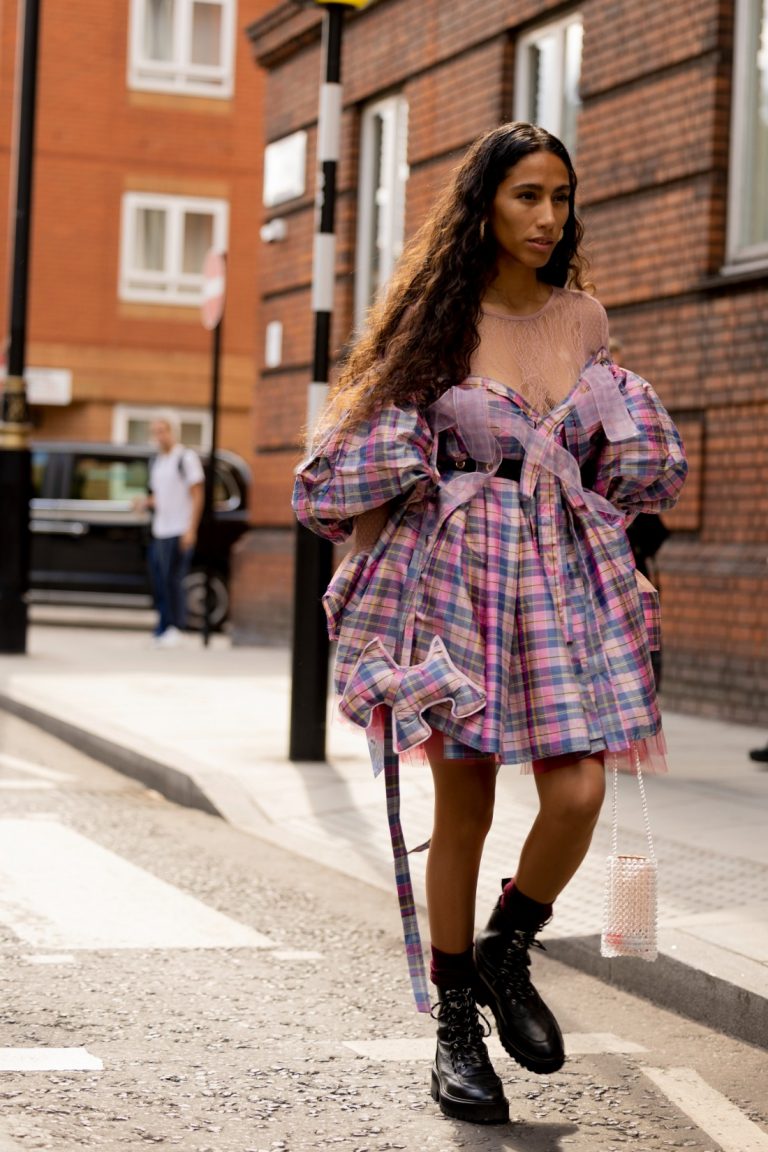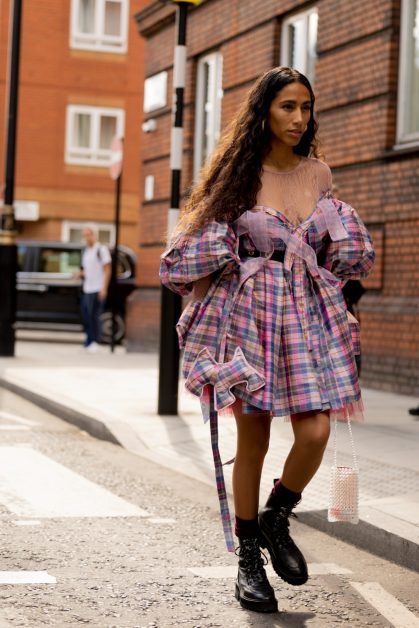 Bridgerton's romantic vibe is still a trend, especially at London Fashion Week and street style looks. Aesthetics has a certain emphasis on size. Chic ruffles and ruffled puffed sleeves are given a contemporary freshness with adorable corsets.
The catsuit Trend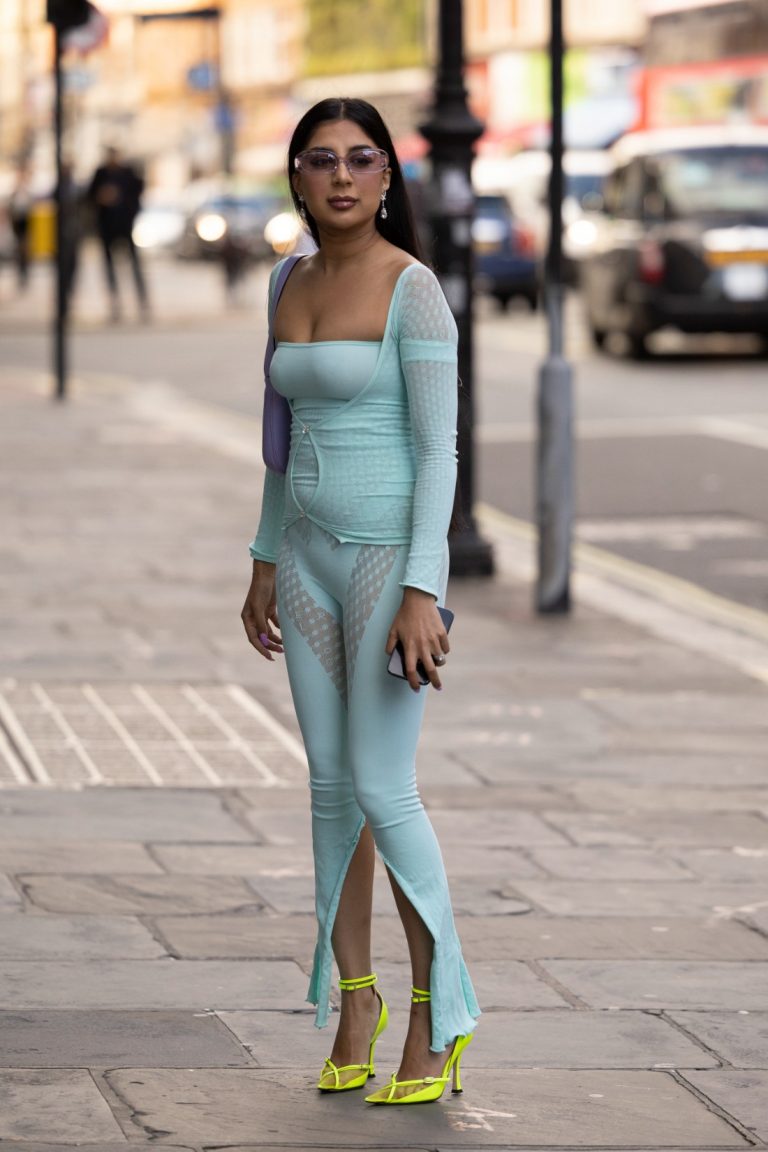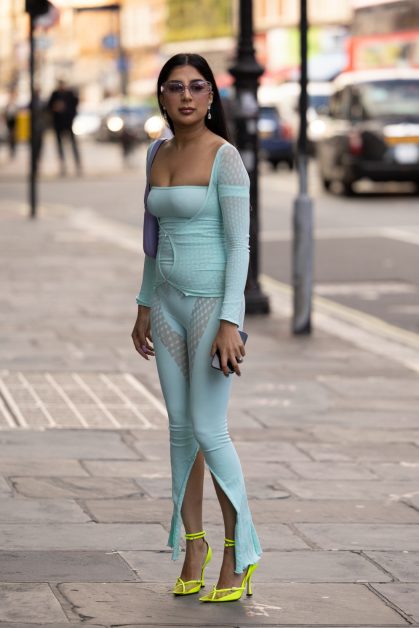 The trend that caught the eye at London Fashion Week is the fascistista's catsuit, a trend that both Dua Lipa and Lily-Rose Depp love alike. Stretchy, body-hugging silhouettes, accented with geometric cutouts, were a powerful presence in street style looks.