London Fashion Week kicked off for the spring-summer 2023 season, with the participation of about 106 fashion designers, despite the atmosphere of sadness over the foggy capital, and the period of mourning that continues until the funeral scheduled for the nineteenth of this September… The organizers of the event issued a statement stressing the extent of their sadness at the death of the British Queen Elizabeth II, with the explanation that the performances will take place on a narrow horizon and without manifestations of joy; Out of respect for the suffering of the British people. As for the shows scheduled for the day of the royal funeral, the British Fashion Council has instructed that they take place in the early hours of the morning or postpone them to another day, as did Burberry, which announced the organization of the show outside the event calendar on September 27, i.e. after Milan week Before the start of Paris Fashion Week.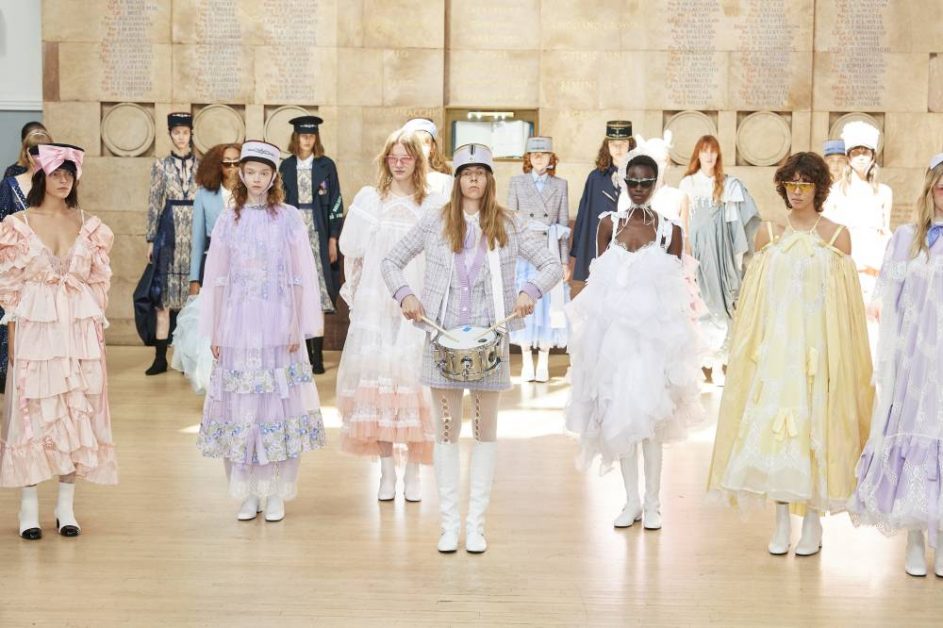 Among the most prominent performances taking part on the first day, we mention Temperley London, Bora Aksu, Paolo Costello, and Sohuman; Besides a display of sculptures, that took the form of accessories, with designer Leo Carlton.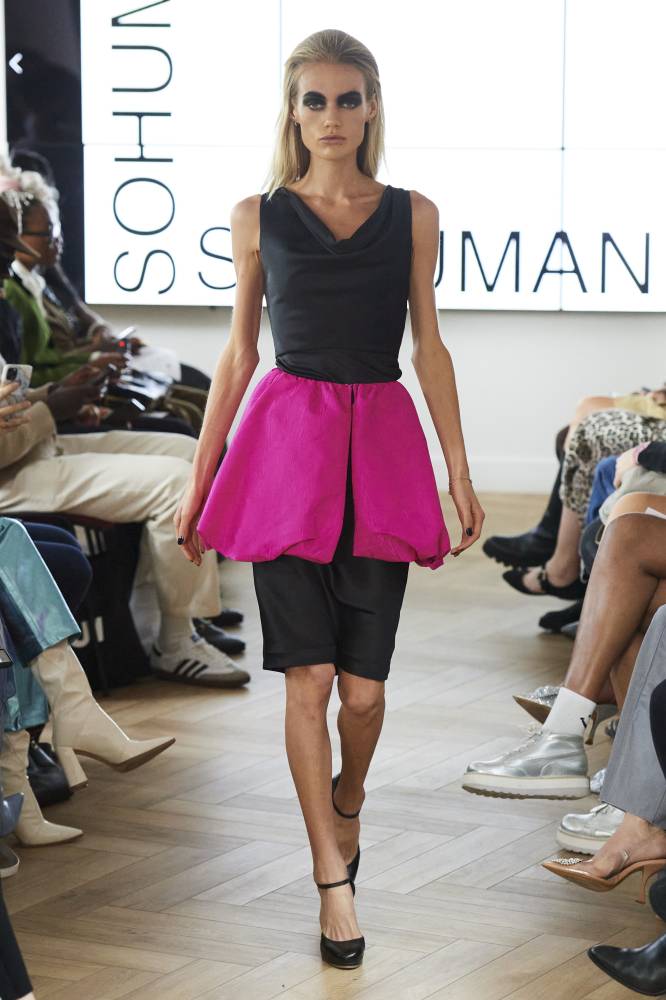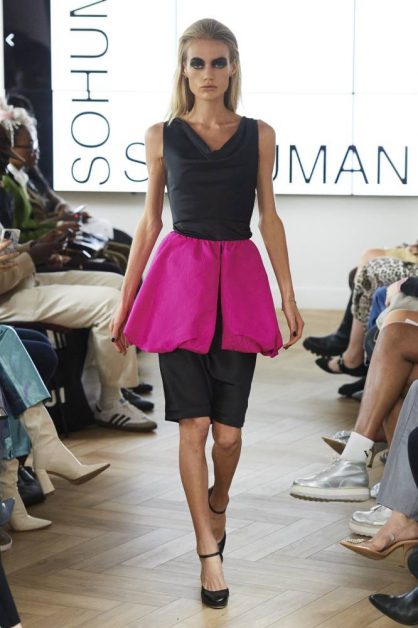 We were also struck by Paul& Joe's display, which was romantic in the 19th century with floral, plant and ocean prints. The house used organza skirts and hand-embroidered silk shirts with school collars. Fashion critics compared the collection to a garden of colors ranging from pistachio to pink, orange and hot fuchsia. Glossy blue lamé suits and crepe-georgette skirts were accented with banded stripes coordinated with silk scarves on models' heads.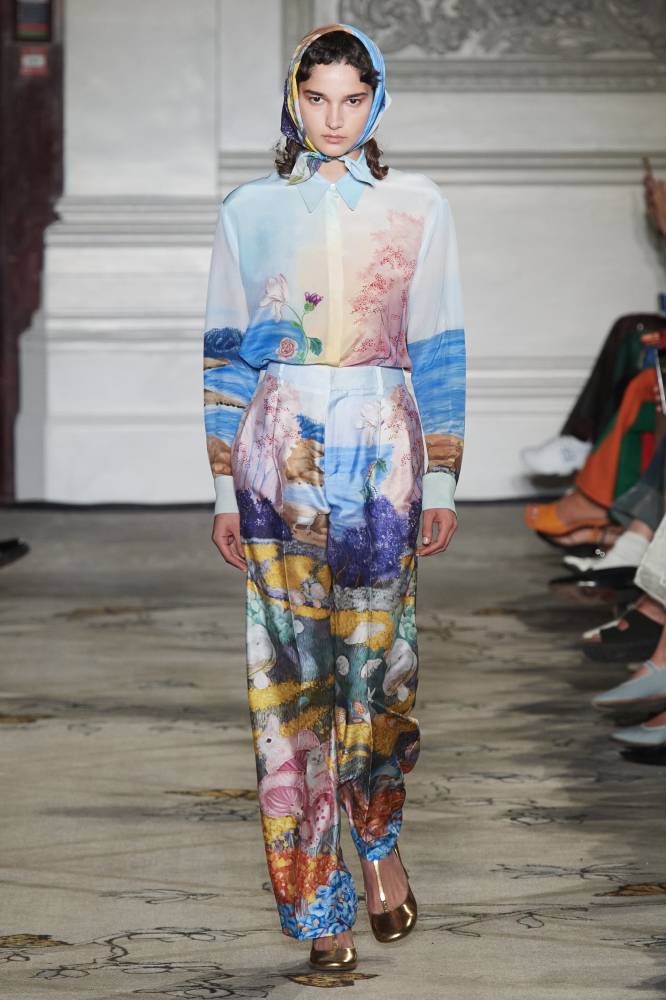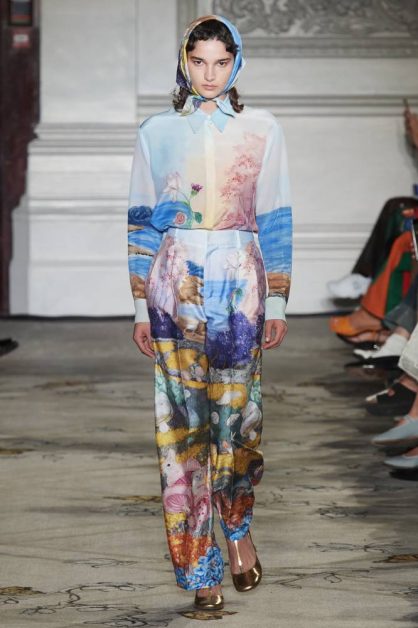 Designer JW Anderson presented his show, which was characterized by a metallic character, and used shiny dresses and bright-colored trousers with pink or yellow blouses, the vivid colors prevailing. We were also drawn to the short shiny socks that accompanied the fashion, and the flat shoes that accompanied the designs and even the evening dresses.
A Temperley London collection was characterized by a bright character, but the shy show that accompanied the launch of the collection, which was limited to the press and stakeholders, reduced the joy of the audience at the show… The designer Alice Temperley came to her store; Where the show was dominated by yellow prints, kaftans embroidered with colorful images, and we will not forget the evening dresses made of nude tulle, woven with sparkling palettes embroidered. While designer Eduard Crutchley focused on the adoption of lamé fabrics and ruffled skirts. Bora housed Aksu designs by emphasizing the embroidery on the back; The beauty of the details at the back dominated the collection, with the puffed sleeves, and the game of sizes that dominated the summer 2023 collection.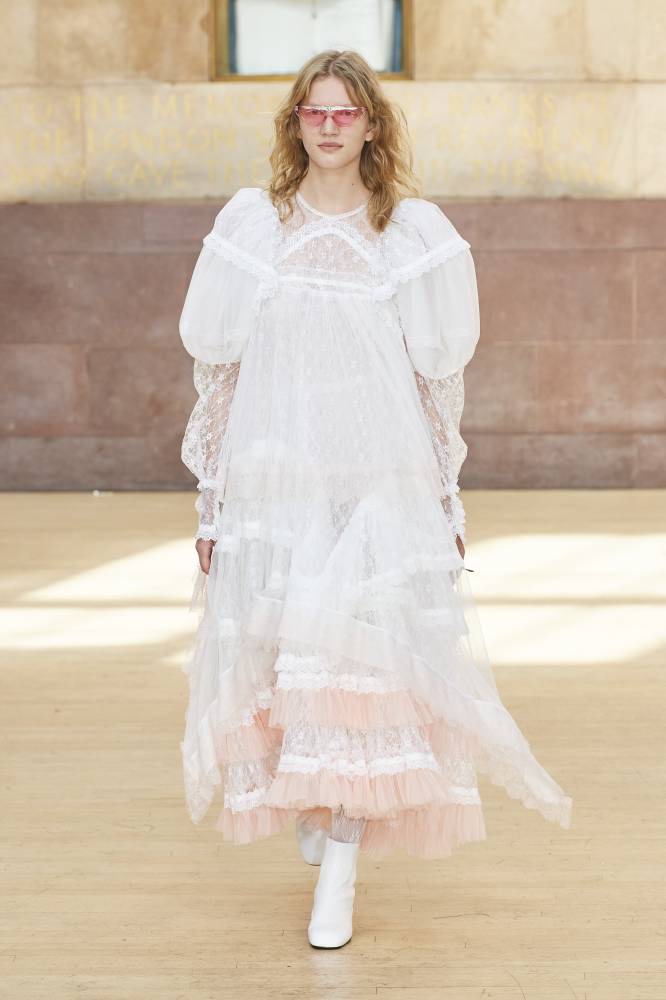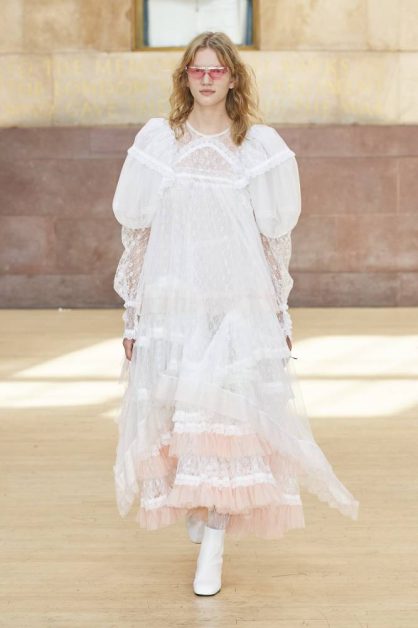 Romantic designer Paul Costelloe launched a collection characterized by bright prints, in which jacquard and knitted fabrics as stark sweaters were combined with silk skirts, blouses and short crochets.