Caps for winter looks give incomparable luxury, and international fashion houses present a variety of collections in the Winter 2023 collections. See and choose from them, which enhances your elegance throughout the day.
Short cap for day look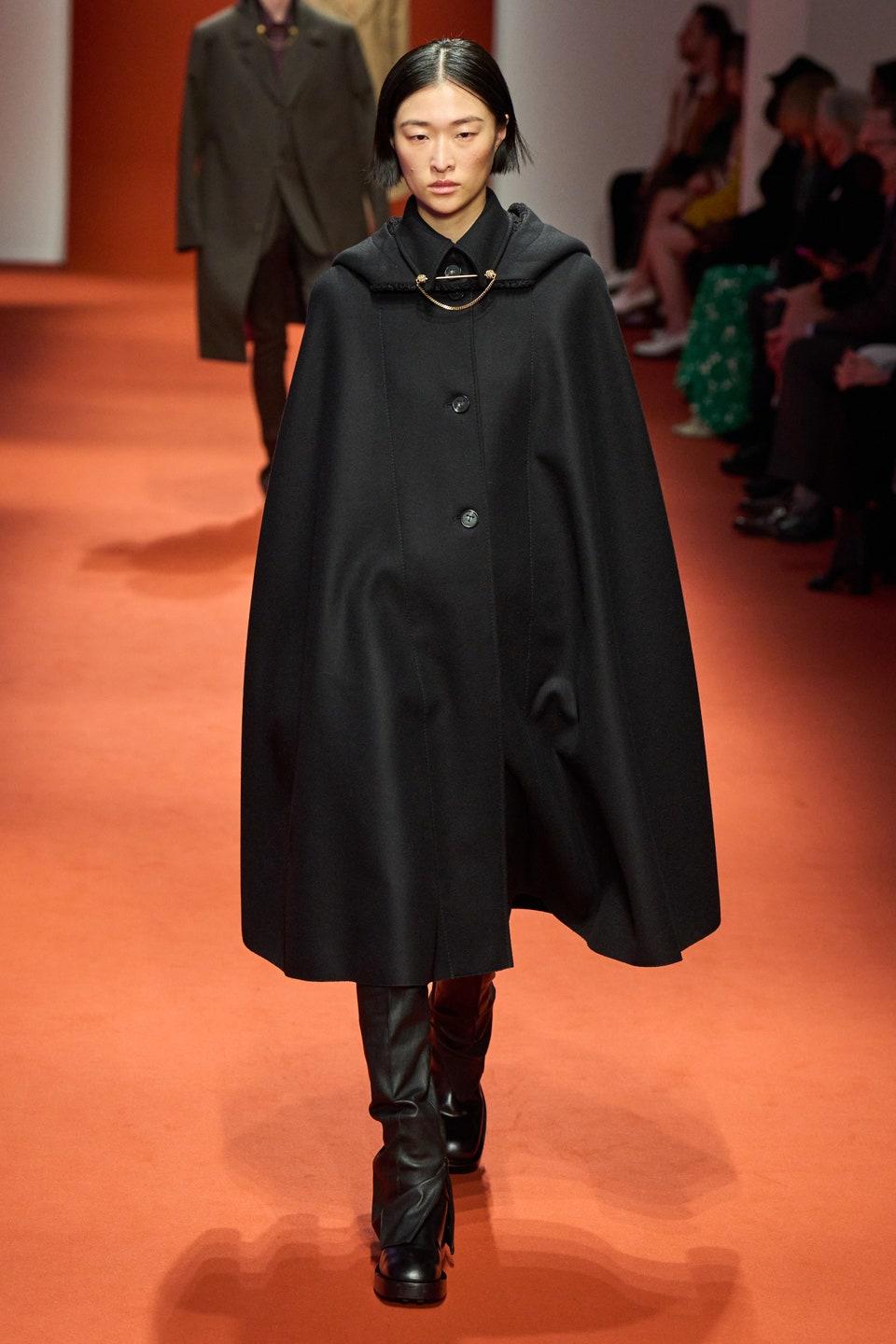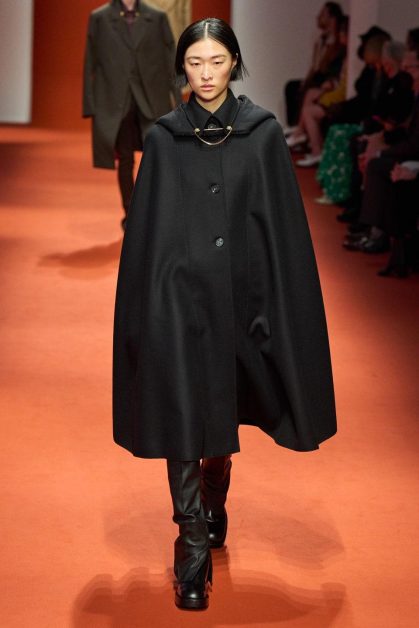 International fashion houses have been keen to provide short capes with classic models to suit all tastes and looks, especially for daytime wear. At Tod's brand, we spotted a wide model designed with a high collar and a mixture of warm colors. We coordinated it with a short khaki sweater with a high collar, black Skinny jeans and short black boots.
We also like the black cape with pockets on both sides and a hood from Emilio Pucci, which we pair with blue jeans and black midi boots.
2023 Fashion Printed Caps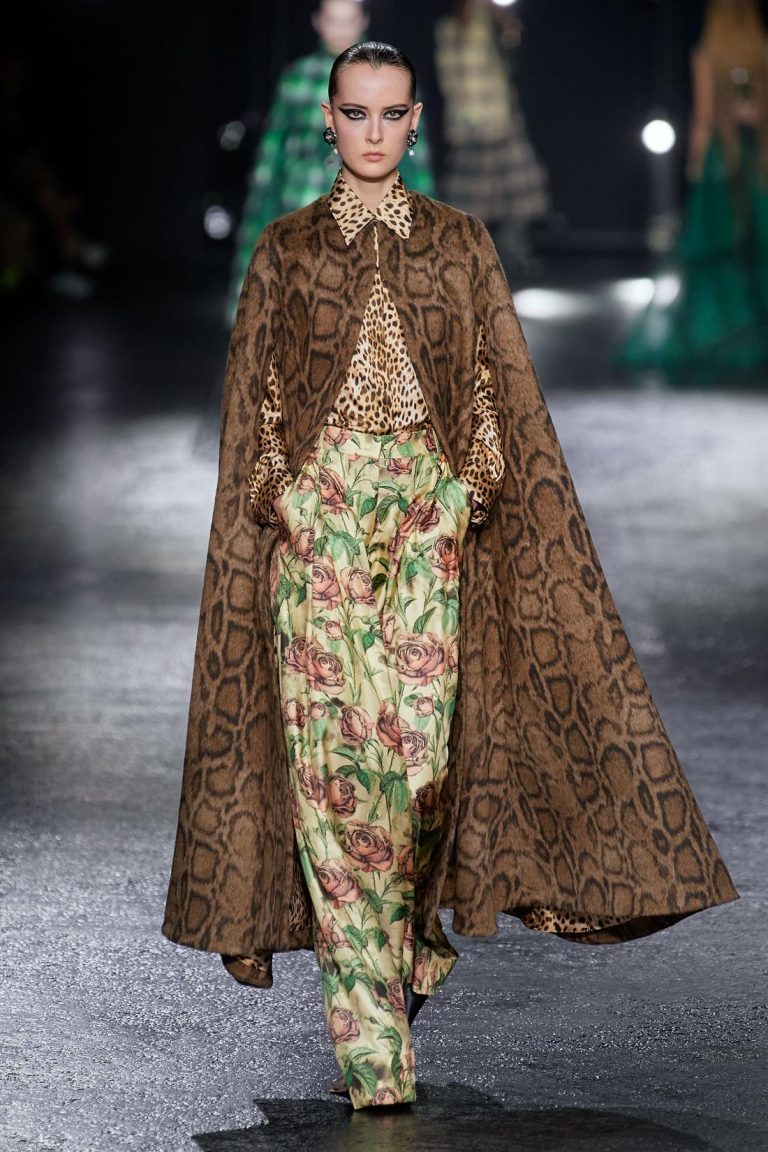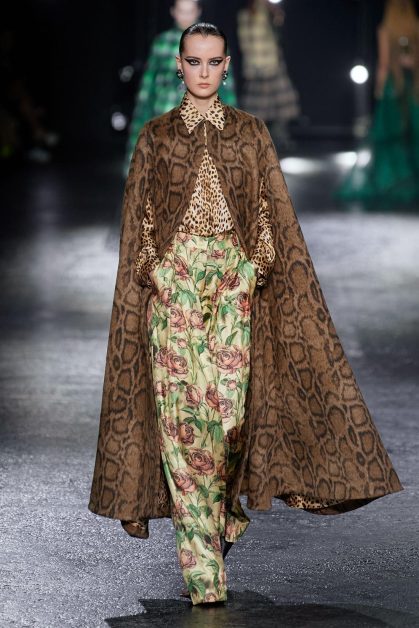 The cap decorated with prints dominated the ready-to-wear collections for winter 2023, and certain prints topped the fashion scene. Wild prints and floral patterns came to the top of the list..
The black midi cape with large floral motifs from Adam Lippes' collection, paired with a white shirt designed with a Victorian collar, black pants and black boots, caught our attention.
Hooded cap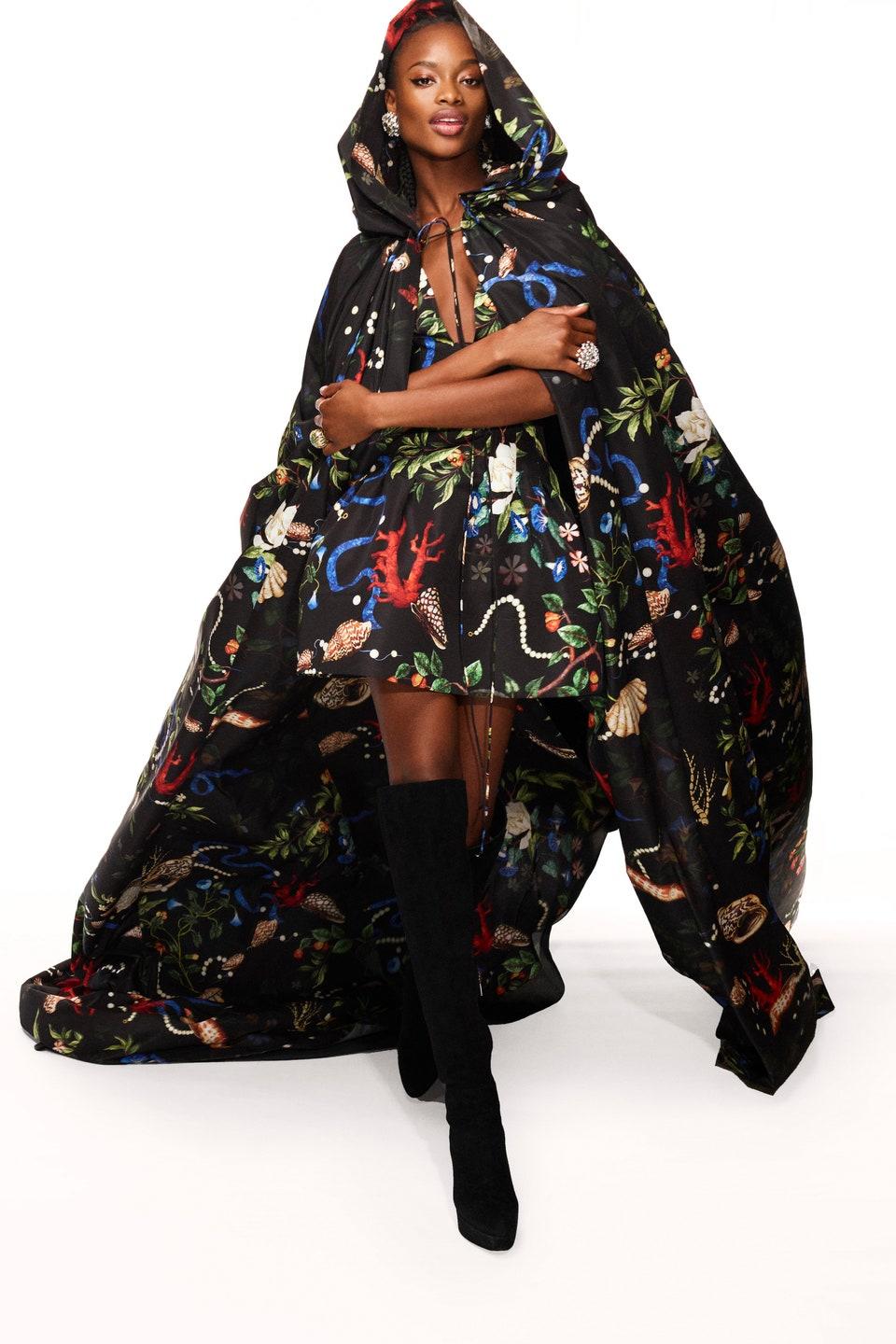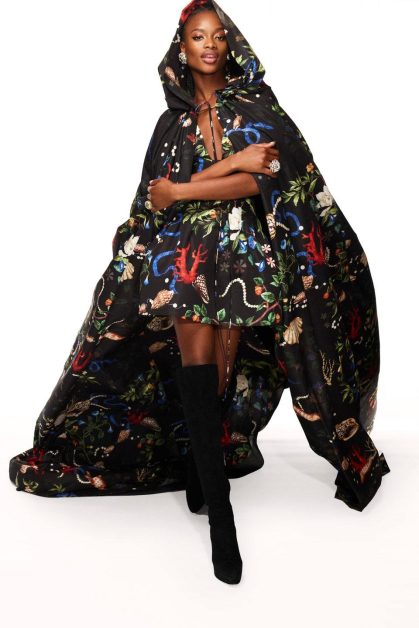 International fashion houses have provided the winter capes of 2023 with head coverings that provide you with more warmth. We loved the long black woodland cap that reaches the floor and coordinated with a short black dress printed in the same pattern and a long black boot, an elegant look that fit the evening.
We love the plain black knee cap from Tod's collection and coordinated with black long boots.
The fur cape is the fashion of the season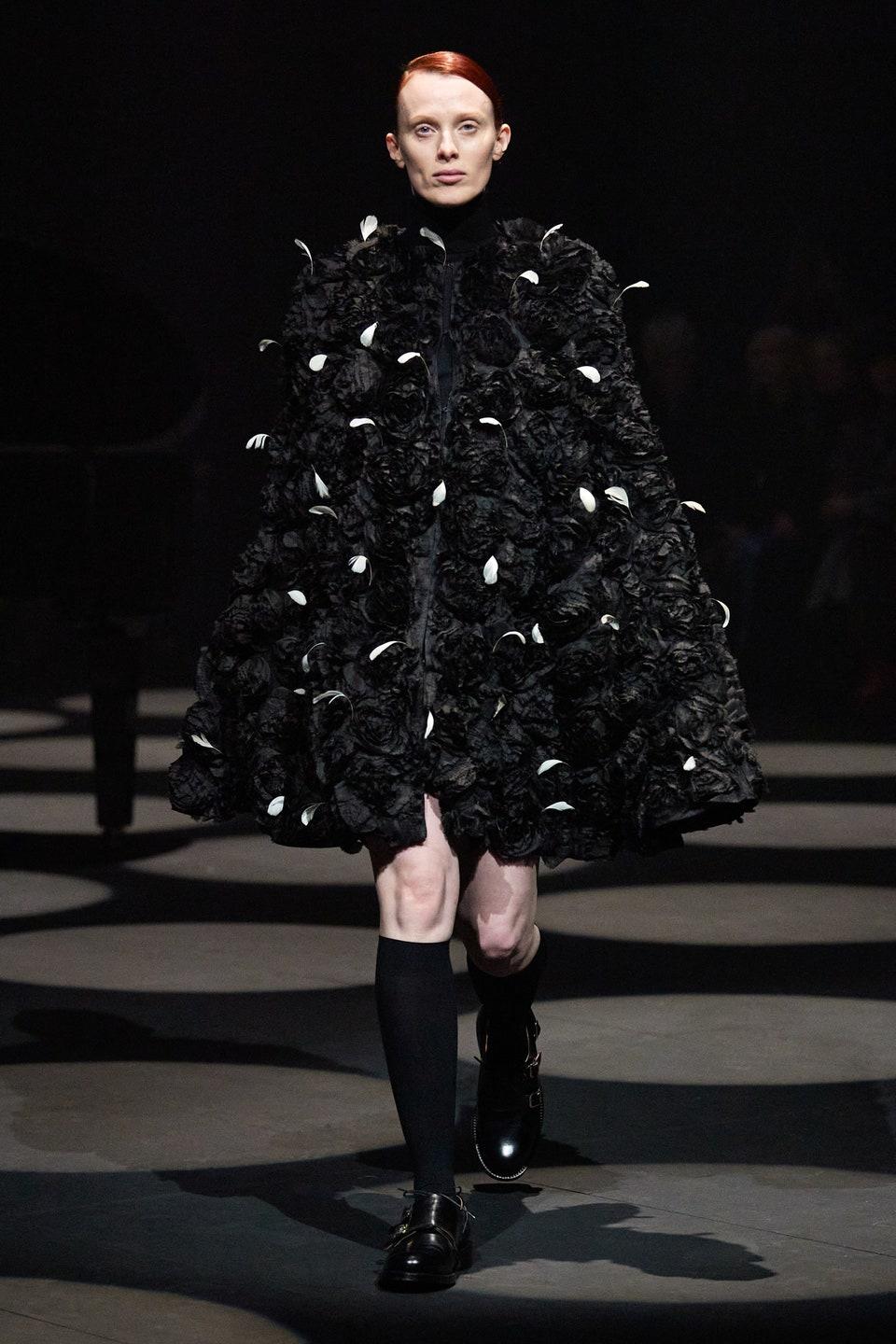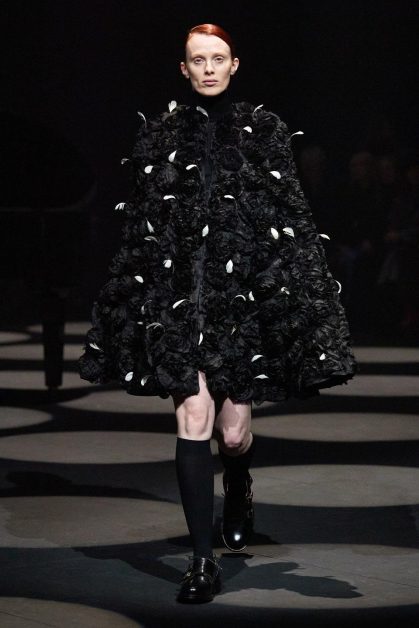 Fur capes made their way into the ready-to-wear collections for Winter 2023. The creamy midi cape from Christian Dior caught our attention with a creamy white long sweater, beige embroidered pants and men's style shoes.
We also liked the short black feathered cape from Erdem.