The white shoe, with its various designs, is one of the most prominent fashion trends this season, and we have seen it on various catwalks in different forms, including formal and casual. We were drawn to white boots and ankle boots, which can add a lot of modernity and elegance to your looks. Here are some ideas to coordinate them this fall in a modern style and neat.
Youth coordination with white shoes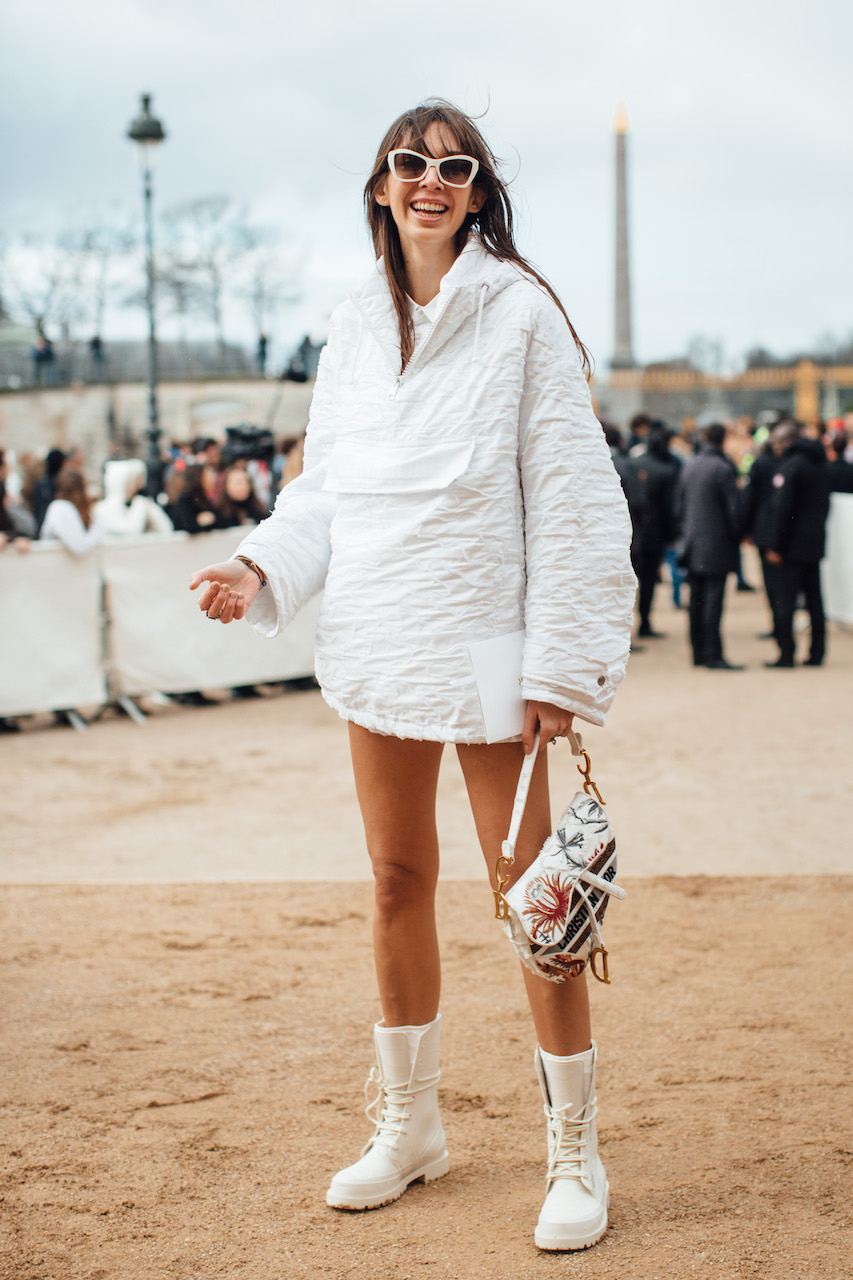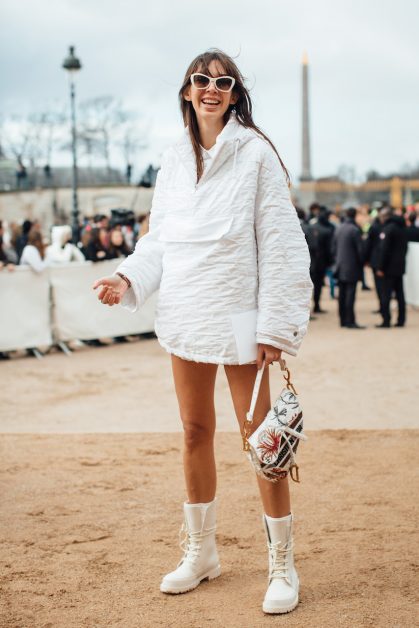 Coordinate a look for different daily walks this fall, choose an oversize sweater with a youthful design, and under it is possible to coordinate shorts or a short skirt, and complete the look with ankle boots decorated with white laces and a distinctive design shoulder bag.
Modern look in jeans and white boots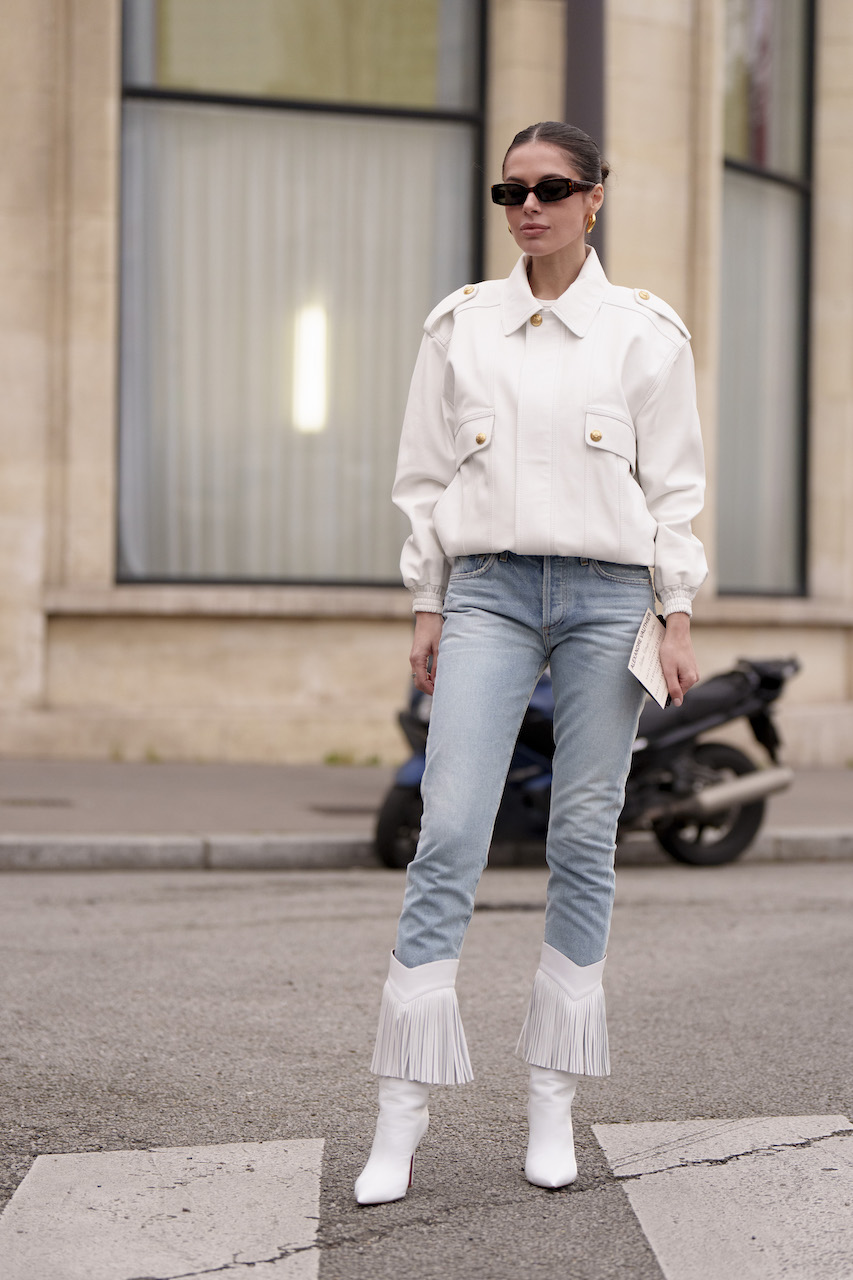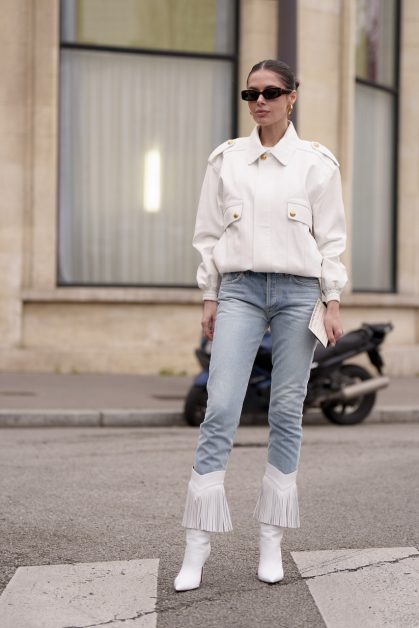 Adopt a modern and fashionable look, choose a bomber jacket with blue jeans, and complete the look with white boots with a distinctive design decorated with fringes, for a striking style.
Elegant black look with high white boots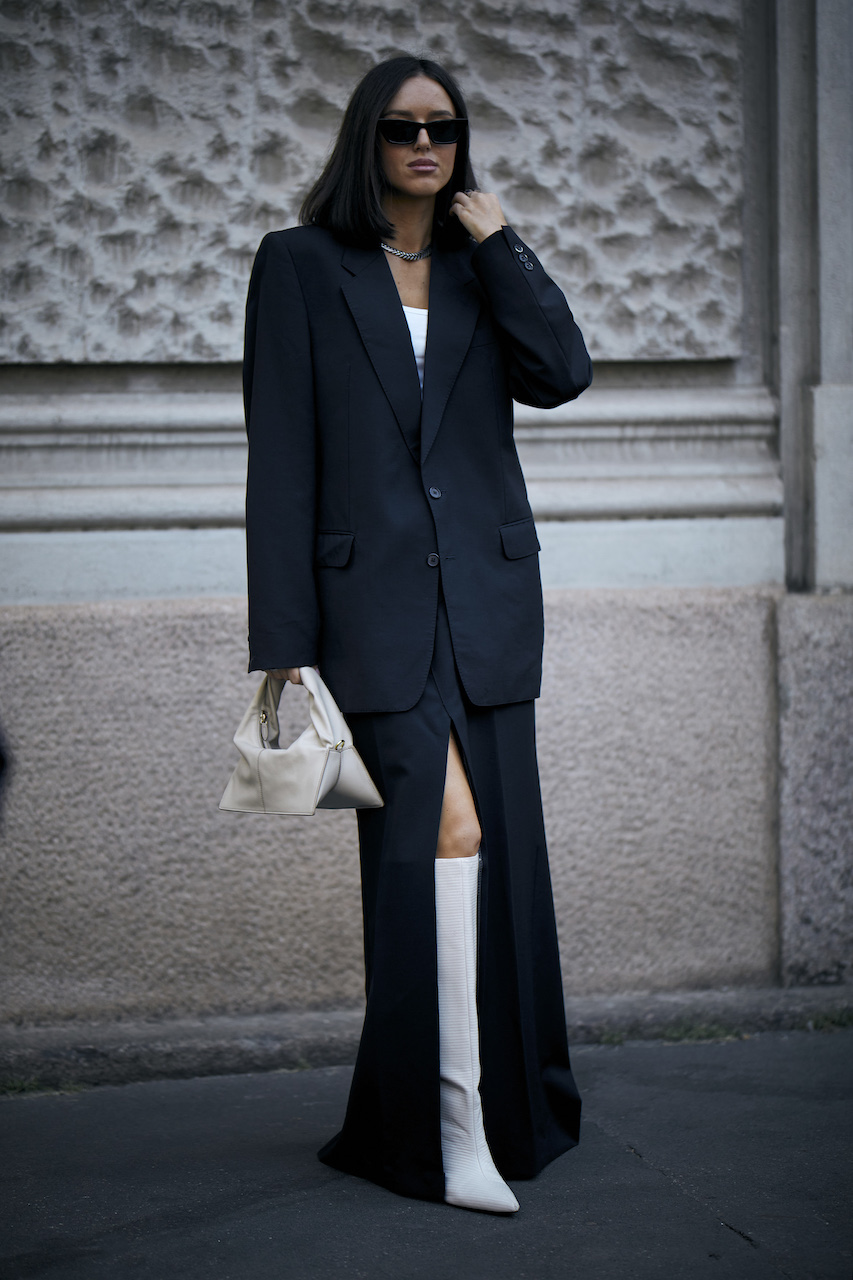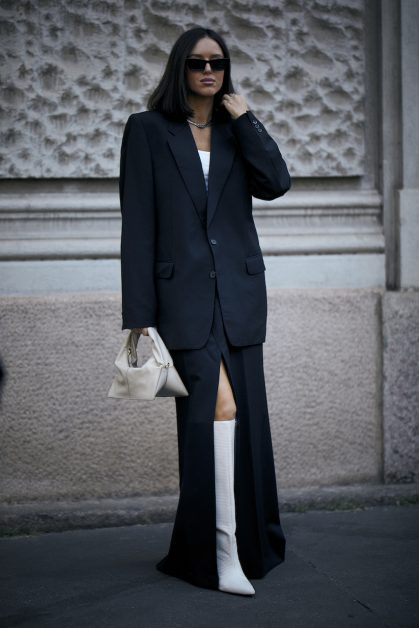 If you coordinate a black look like this in a maxi skirt with an oversize blazer jacket, we advise you to choose white accessories to add distinctive touches and break the monotony of black, such as elegant high boots and a modern handbag.
Soft elegance in white high boots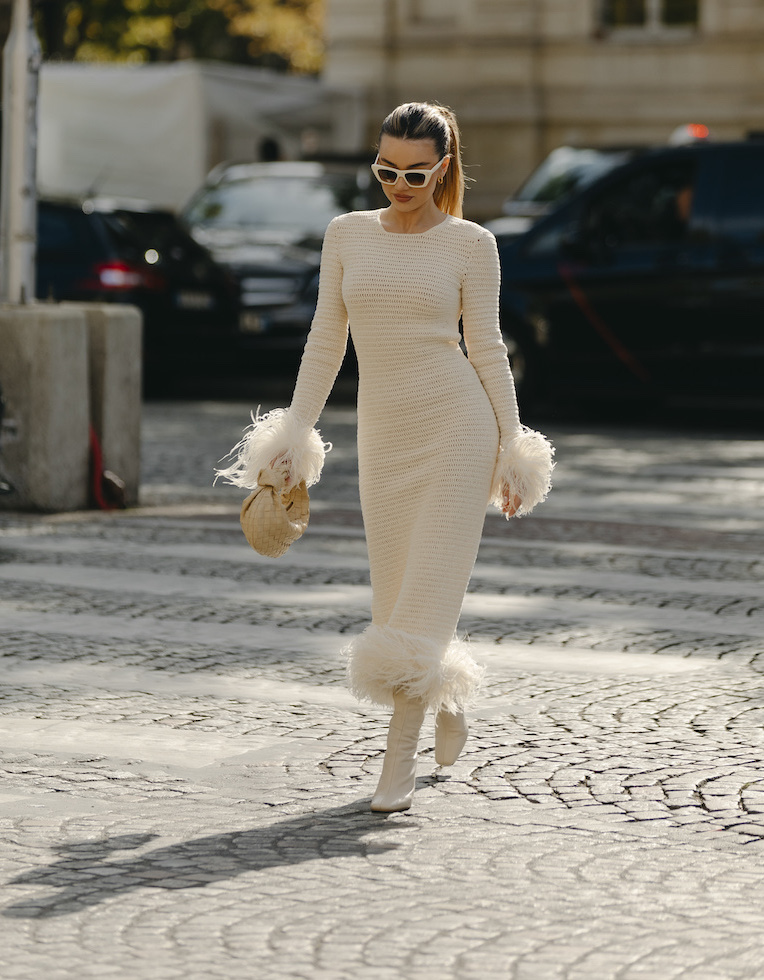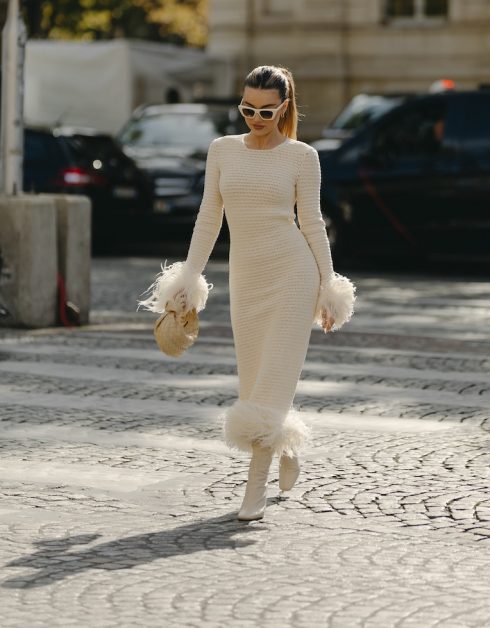 Shine in a soft and elegant look, choose a sugar-white dress with a narrow cut and sleeves decorated with feathers, and pair it with white leather high boots and an elegant beige handbag.