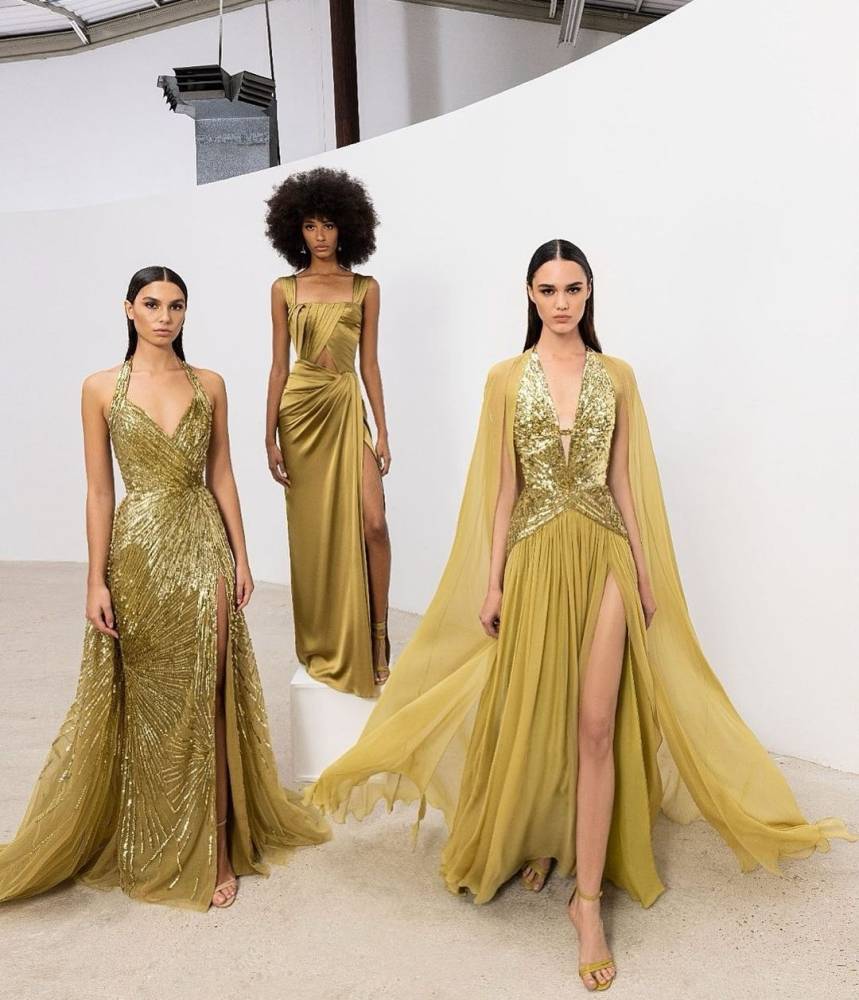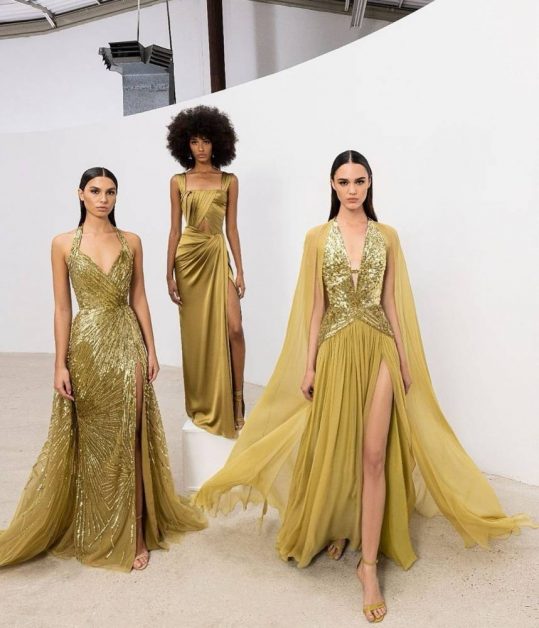 The seventh day of Paris Fashion Week Spring-Summer 2023 marked important events with shows dominated by pink with designer Zuhair Murad, black with Balenciaga, and open cuts with Barbara Bui. The pink color, with its varying gradations, was presented by designer Zuhair Murad, who used organza, chiffon, lamé and micro-embellished to highlight the beauty of this vibrant color.
3D floral embroidery dominated the dresses and drew our taffeta blazers with an open back at the back. The designer took us back to the '70s with his dresses and off-shoulder t-shirts, and the Great Gatsby with its fringe fringes.
Balenciaga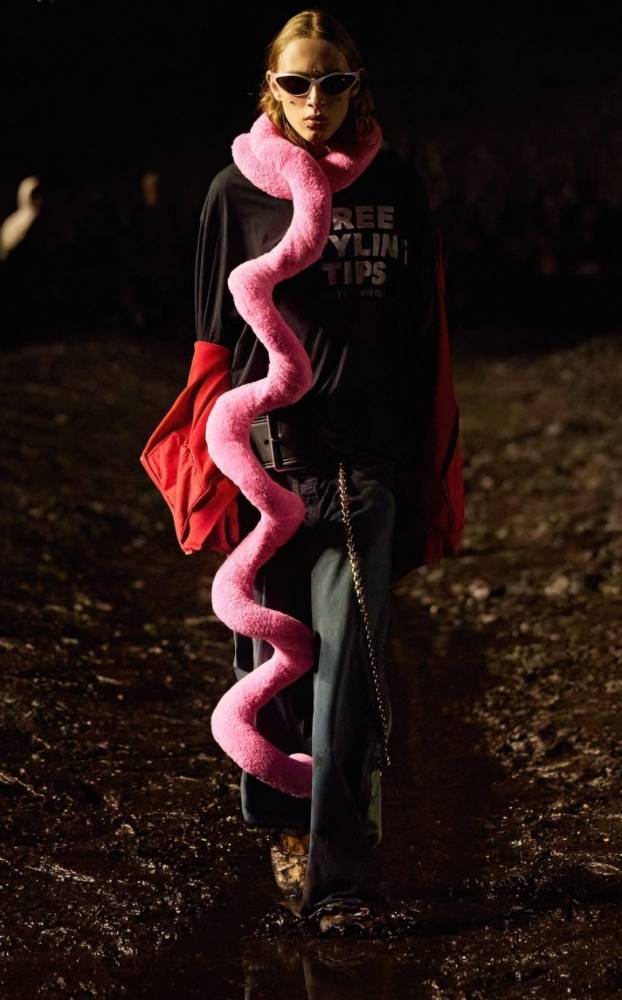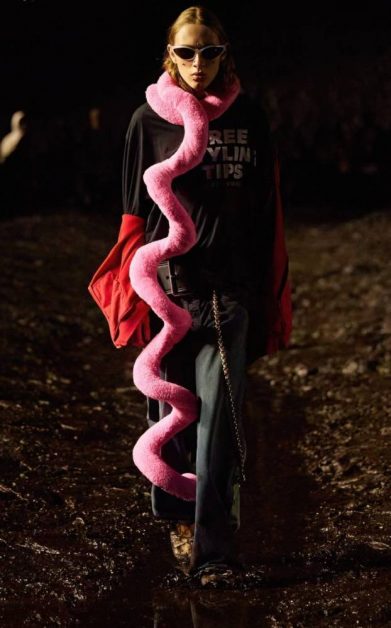 Balenciaga takes us to a nocturnal world where black takes over everything, and looks with black glasses and practical Bomber Jackets, or sporty hoodies coordinated with loose-fitting leggings, are a mystery. The house designed tight black shiny dresses, and phosphorescent dresses with threads,
Givenchy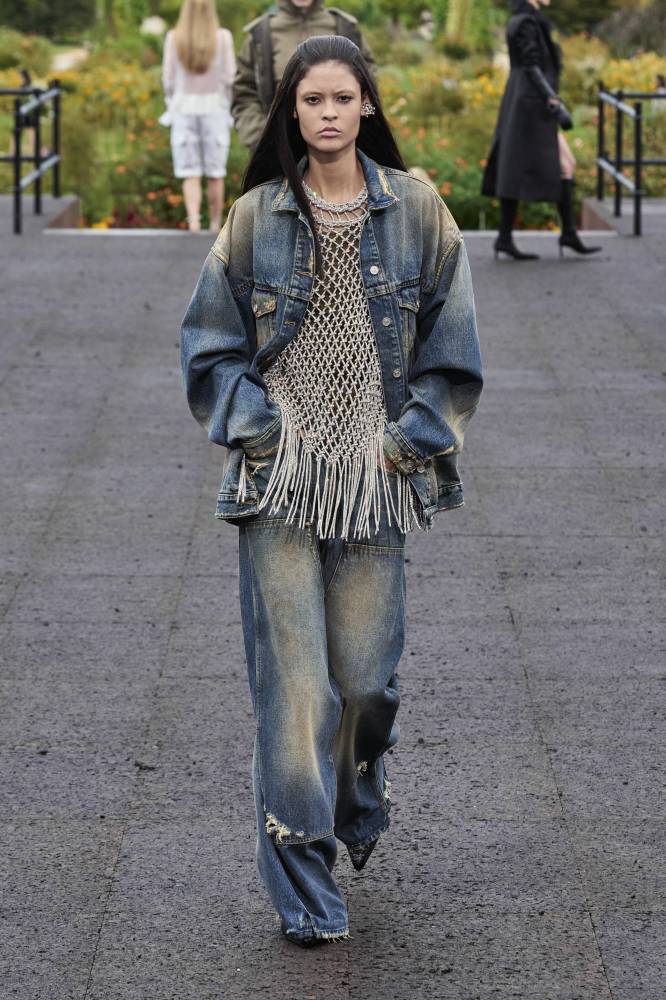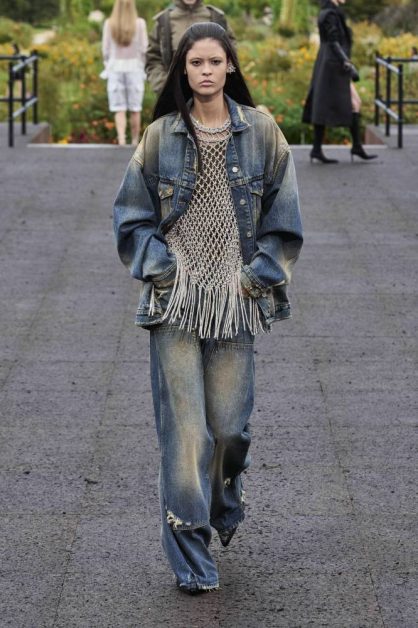 We were drawn to dresses made of silver or gold nets. A French atmosphere prevailed Givenchy's presentation of delicate dresses, wrapped around the body, or belted at the front, and the house used colors ranging from woody pink, lavender and pastel green to satin black with lace-up boots. The show concluded with a modern, long, straight white wedding dress, embellished with sequins at the hem and coordinated with long Opera Gloves.
Valentino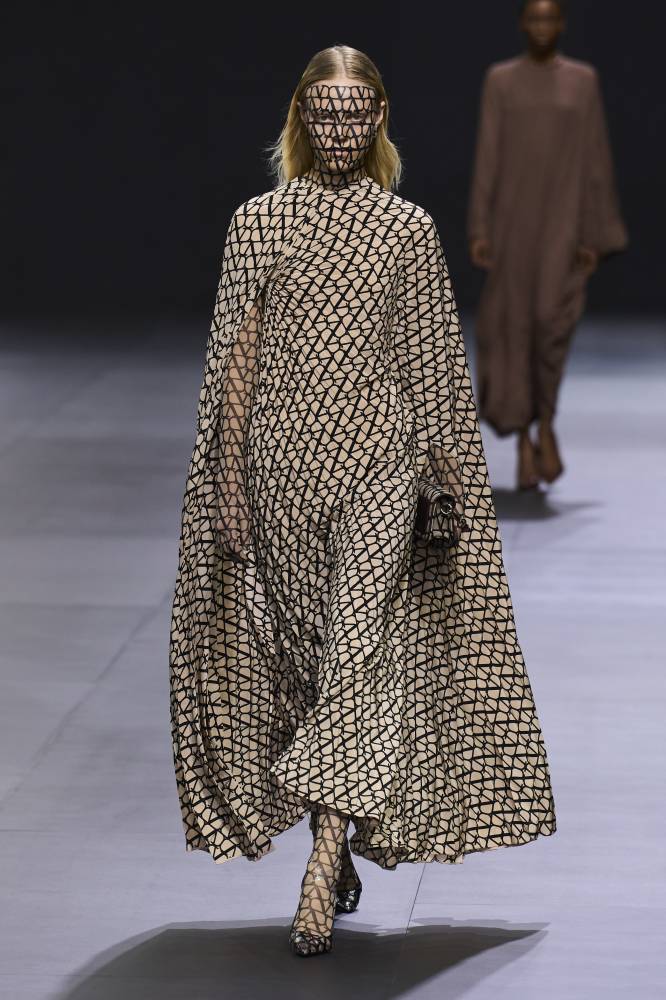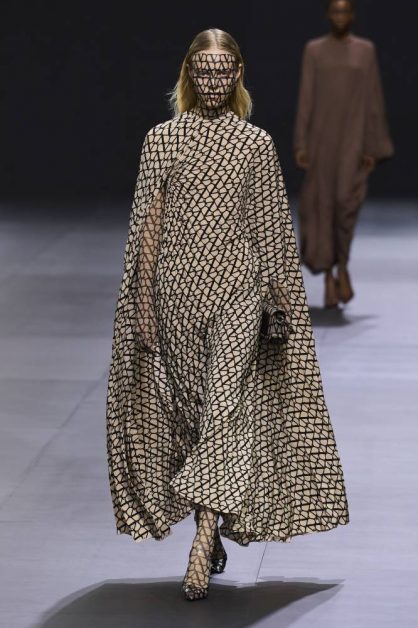 A world of Neutral colors The Valentino shows mimics skin tones in all its shades, coordinating dresses, suits and skirts with cap-shaped tops, adding drama to the outfit. The house used silk, crepe, chiffon and organza in its new collection, to meet its colors with designer Barbara Bui, who created a collection that took human skin as the centerpiece. Dresses are decorated with bold collars or cuts off off-shoulders, jackets with cutouts at the back and blouses implemented with laser technology to reveal the skin in a sophisticated way.