The models of long-legged shoes for the winter of 2023 are very popular during this season, especially as their designs and models varied between printed with drawings, embossed, colored leather, fabric or embroidered with prominent accessories, which suit the cold winter weather.
Banner and captivating hearts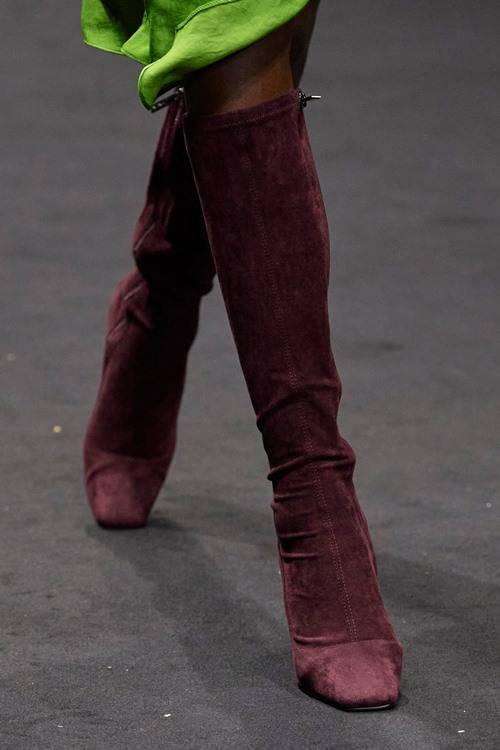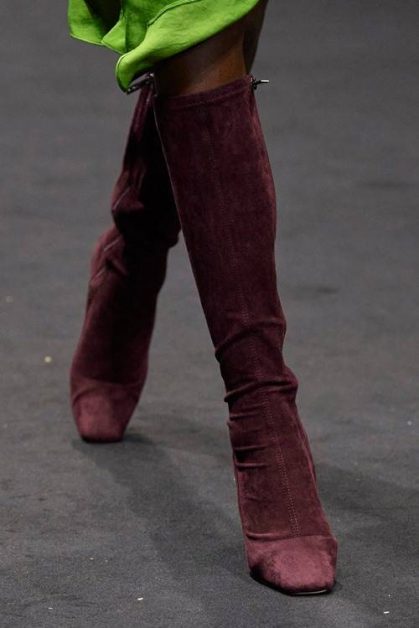 The lady's look is the most elegant of all, as many of them, especially modern women, like to imitate their looks with international stars, as they trust their own taste. If you like a casual look, a short skirt and a long blouse, you can pair the tall boots with an embellished shirt. This will be a feminine look. Wear a vest with fur if you want an eye-catching look that captivates the heart. Also, for an aesthetic look in winter, you can wear a woven wool dress or a black leather dress, and a leather jacket in the color you want. You can also wear a miniskirt with a long jacket, comfortable cotton pants for a soft casual look.
The fashion collections for the winter of 2023 contained a wide variety of boots to suit the height and body shape of each woman. Therefore, shorts should avoid design overcrowded with details. Stay away from models with buckles, straps or other horizontal details, as this will shorten your apparent leg length and go for the plain models with thin and long heels, for example.
What do you think of this shoe from Sergio Hudson, with its elegant color and luxurious velvet fabric, for a distinctive, warm and airy look? We also advise you to adopt the plain black pointed model, which is designed with a thin heel, always making sure that its color is the color of the pants or even the skirt. Knee-high boots make your legs look longer and thinner.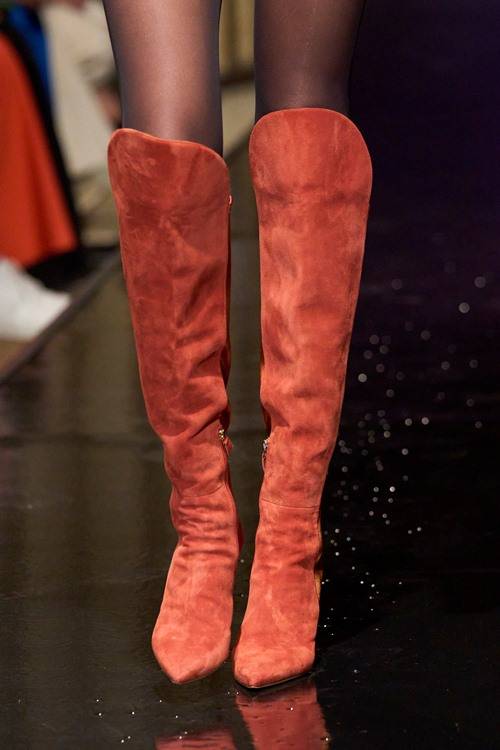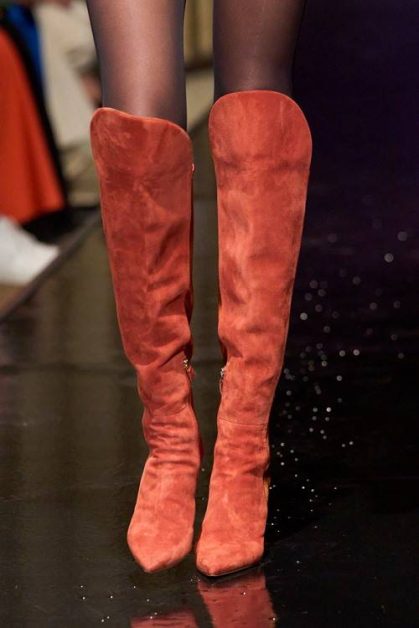 Classy and attractive appearance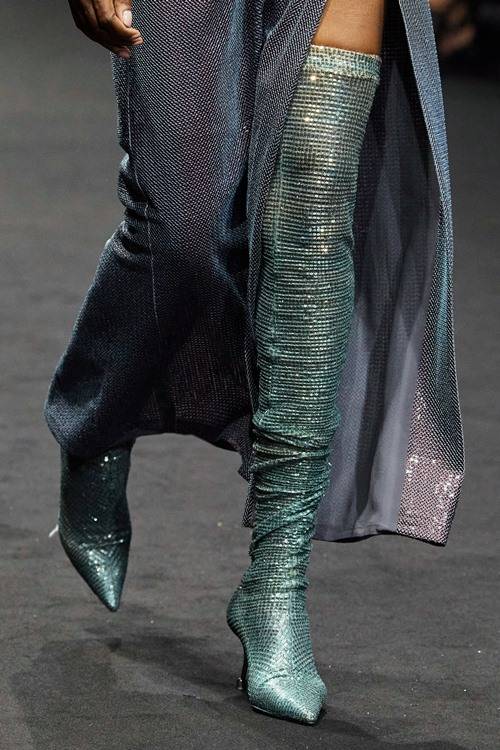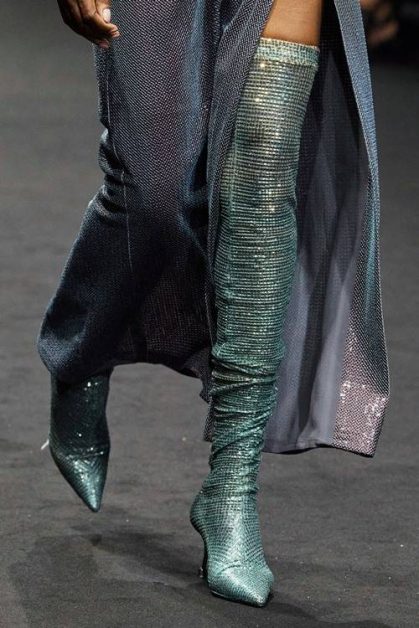 Many women prefer long boots that reach above the knee, because they may wear them in certain situations that are controlled by wearing short skirts, and among their latest models, the very high-end ones have emerged, because this fashion continues until the end of the winter of 2023, which gives the lady an attractive appearance. What do you think of this model from Gosia Baczynska, with its shiny fabric and attractive color, for an unparalleled evening look, especially if it is coordinated with a short evening dress or even with a short skirt?
This season, the fashion for long-legged boots decorated with buckles has emerged. The ready-to-wear collections for winter 2023 are filled with various models and colors. This style is suitable for women with long and thin legs, while flat ones are suitable for those with medium to long legs.
The latest models of long-legged shoes for the winter of 2023 are what most women are looking for during this period with the approach of the cold winter season, considering that it is one of the most prevalent types of shoes during the winter, and it is considered one of the most distinctive accessories because it is suitable for all times and occasions, and its long leg protects The feet are from the effects of rain, and every woman gives him an unparalleled look, elegance and charm with the onset of winter.