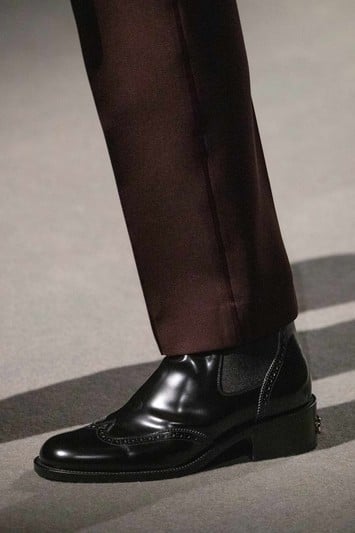 This amount of Fendi shoes, which women love to have, has also become an obsession for men.
The shoe, which dates back to about 40,000 years, according to what studies show, is an art and an advanced industrial and craft work, as it combines design, implementation, and materials.
And it is no longer just something that protects and covers the feet from external influences, but an essential accessory that gives elegance and reveals more about the personality of the wearer, especially when fashion, no matter how elegant it is, the shoe that is not in harmony with its style distorts and eliminates the beauty of the look.
The designs of shoes vary, and their styles and functions vary, from classic to modern, and sports.
In this context, international brands, including the leading Italian brand FENDI, shine every season on innovations and models in different styles and various colors.
Fendi men's shoes 2022 – 2023
During Milan Fashion Week Fall 2022-Winter 2023, the Fendi shoe collection celebrated its distinctive style.
And until the twenties of the last century, the creative director of the men's line at the brand, Silvia Venturini, dazzled the fans of the brand, revealing wonderful designs in which the shoes matched the fashion, and thus drew a new vision of the elegance of masculinity and explained its own interpretation of the future.
From the runway, the shoes of the legendary brand came out to real life, with steps that can only be described as confident, beautiful and steady, revealing valuable standards that have distinguished over the years the privacy of the original "Fendi" shoes.
Fendi men's shoes price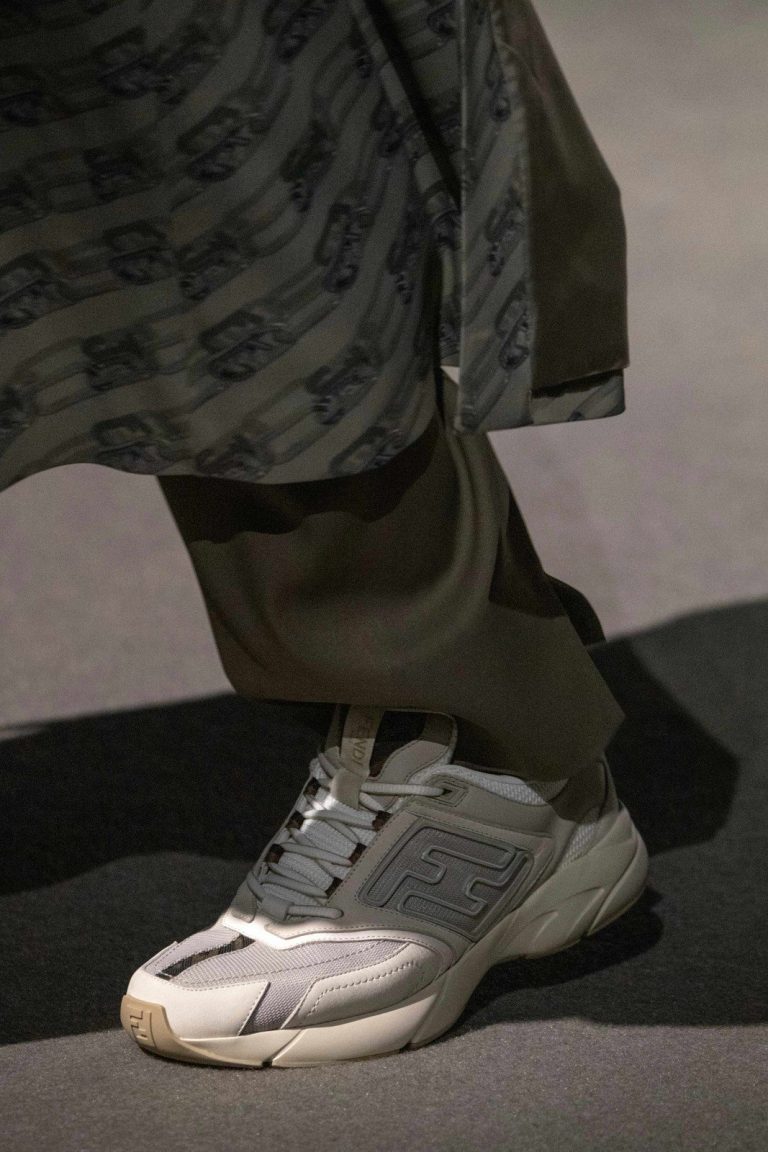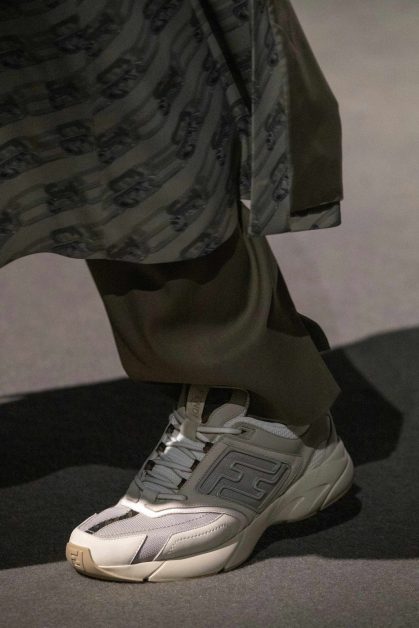 The prices of "Fendi" shoes vary according to their designs and identities, for example, the Faster Trainers have a price of 890 euros, and the ankle boots are 950 euros, and they are all unique and suitable for work, outings and travel, and it is necessary to choose outfits that are in harmony with their style.
As for its features, it is in the comfort it provides, with its well-thought-out moldings, high-quality materials, exceptional decorations, and its many colors.
Karim Benzema is the group's ambassador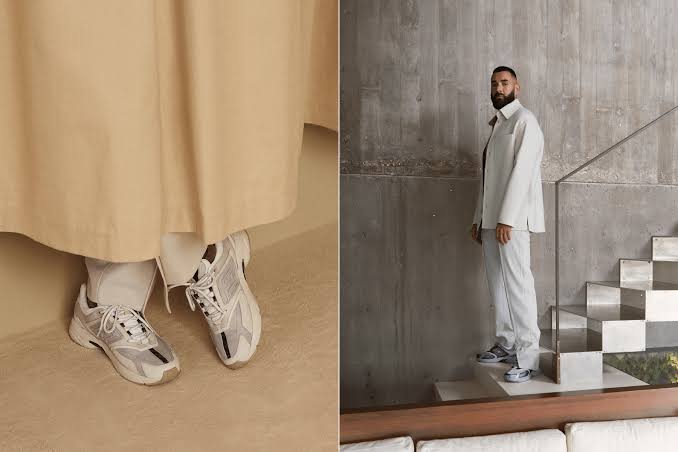 FENDI announced that French footballer and Real Madrid striker Karim Benzema has become the new ambassador for its Trainers FENDI Faster sneaker collection, days after his distinguished appearance on August 25 in a black striped FENDI cotton suit with matching FF details from the fall-winter 2022 men's collection, during a party UEFA 2022 Awards Ceremony held in Istanbul.
The new FENDI Faster, with its sophisticated fabrics and sophisticated sporty design, embodies the relaxed elegance that the brand has always reflected, and is distinguished by its thick sole and upper made of a mixture of nylon and leather, and it recalls the special aesthetic style of the first decade of the twenty-first century.