Milan Fashion Week Summer 2023 produced several trends of shows that drew us, the most prominent of which are reputable roles, including Prada, Emporio Armani, Roberto Cavalli and others… We were drawn to the minimalist character that printed most of the shows with some ornate decorations that added a modern line keeps pace with the rhythm of life we ​​live.. The third day of Milan Week also recorded offers of accessories, including for two shoe brands, Rene Caovilla and Rodo, in which the two brands maintained their well-known lines with some development in materials and colors, and transparent materials such as PVC were introduced on the shoes besides the crystal inlay that we know.
Trends for next summer… get to know them
#1 Layers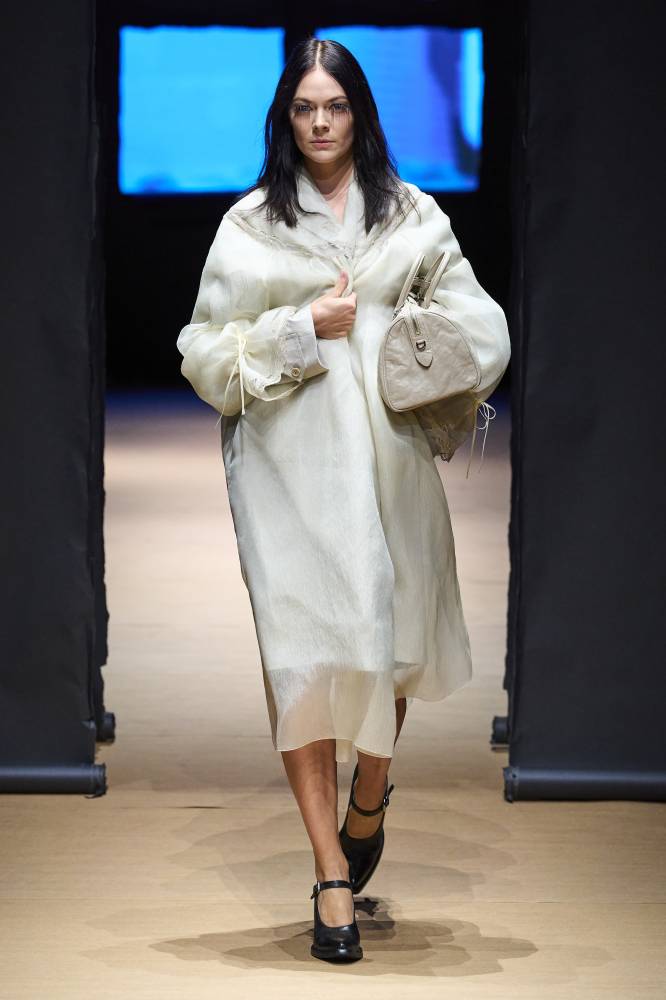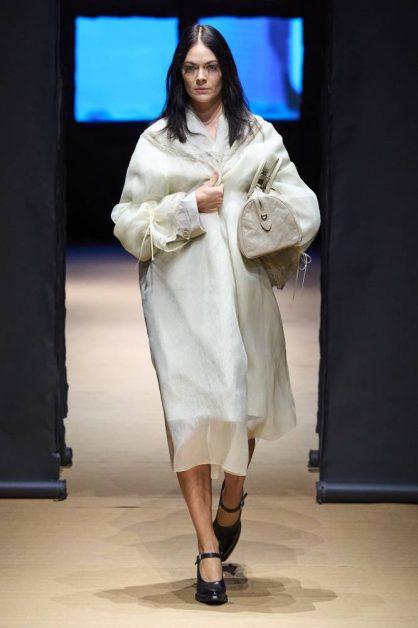 We've seen the trend at high-profile shows including Prada, where we've seen blazers over a white shirt and gray cardigan, and we've seen slashed, rippled satin dresses over stretchy leggings or a sheer skirt. The house coordinated the large square bags and the wide and colorful platform shoes.
#2 denim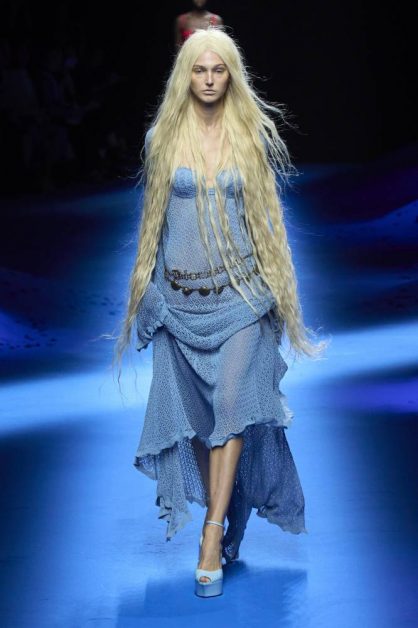 Blumarine was dominated by vintage denim from trousers, blazers, and jumpsuits, and even vintage dresses from the house rounded out the show and added style, as opposed to dresses made of tulle or satin that flowed or ruffled.
#3 wide collar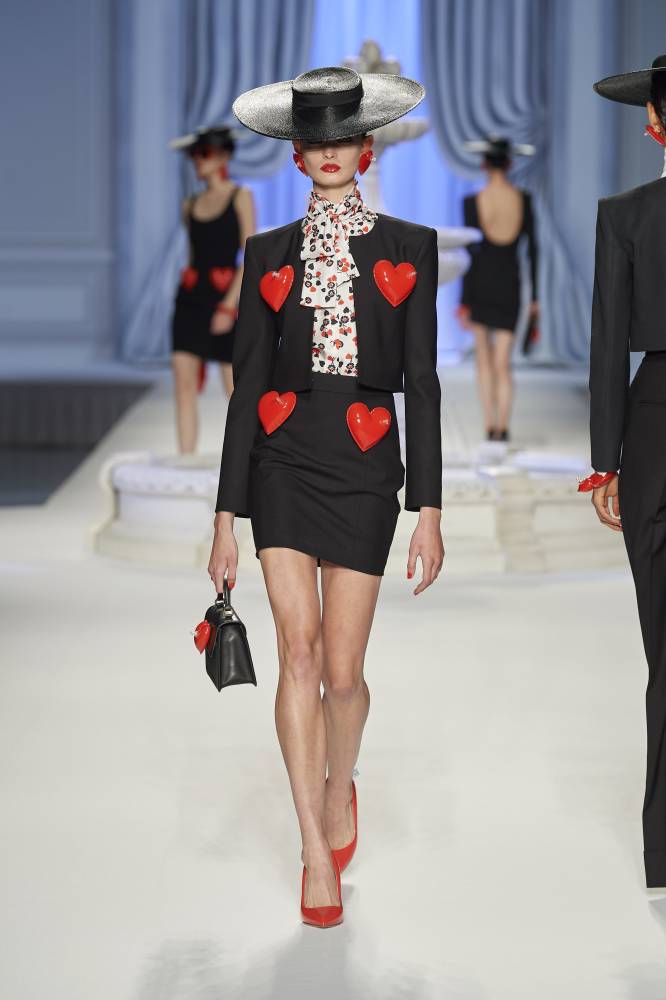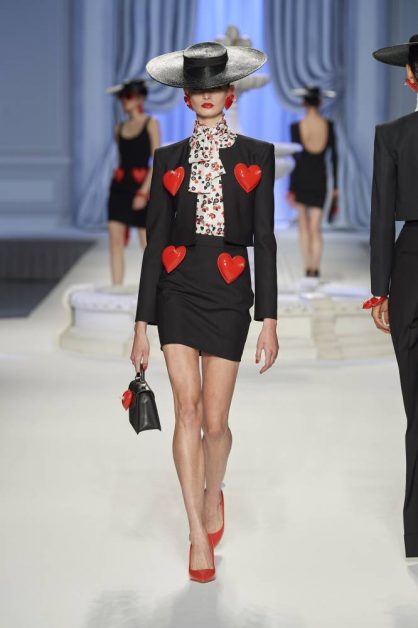 Feminine suits and mini dresses dominated the Moschino show, which the house coordinated with wide French hats to add sophisticated mystery to the models, whose outfits were embellished with the emblem of hearts. The house also used vibrant colors and vertical stripes, coordinated with bright shoes in their colors.
#4 Masculine character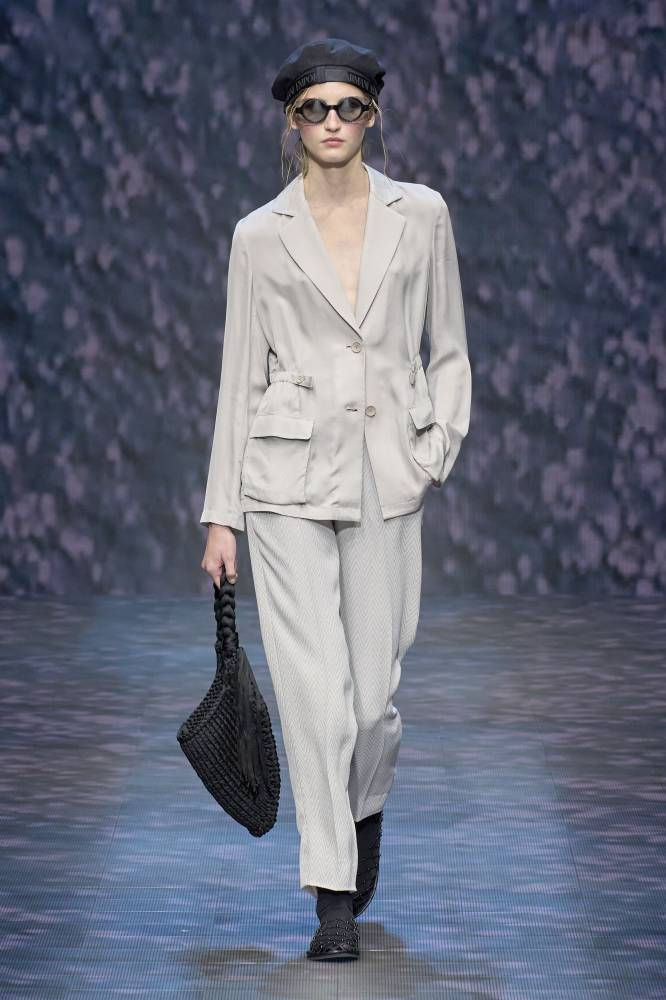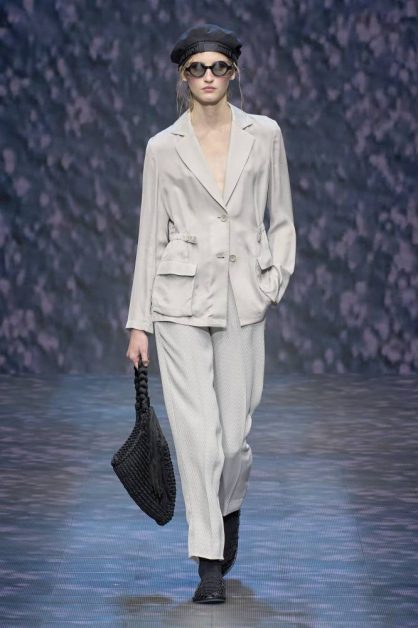 Emporio Armani adopted double wide suits and gold buttons, and the white color was dominated by its shades, with a variety of fabrics from crepe, satin, and shimmering lamé. The house used basic colors such as white, ivory, black and gray, besides violet and pink.
#5 bold prints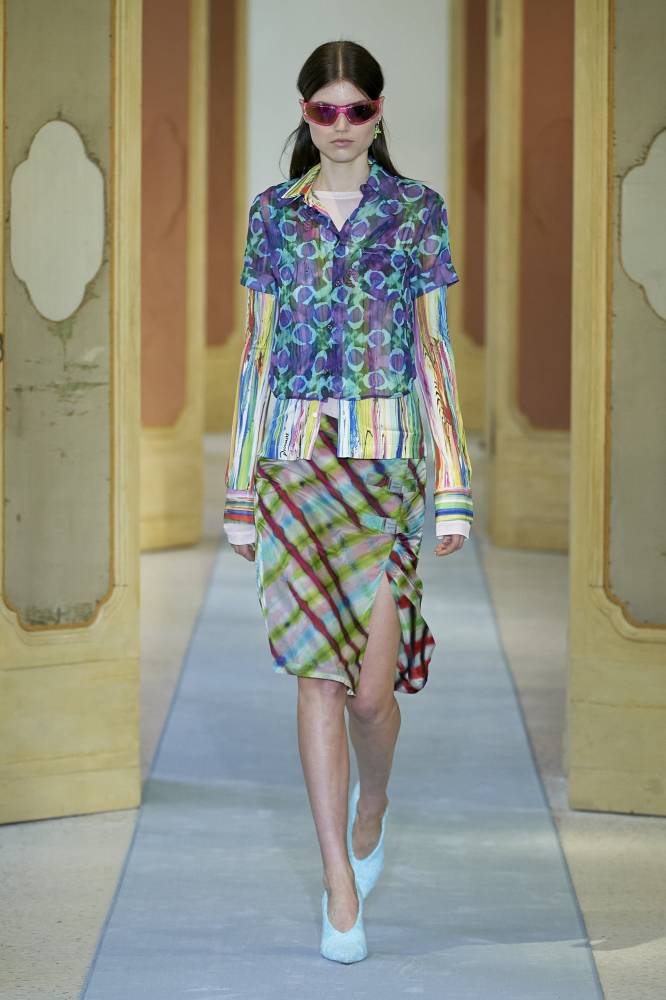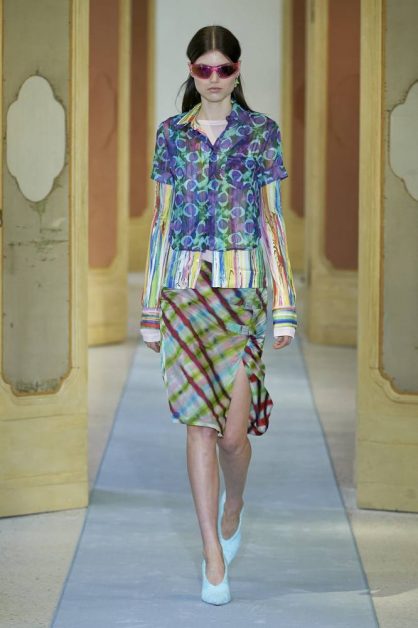 Dsquared2 showed plenty of bold prints and layers to coordinate its summer outfits for the upcoming season, and we loved the one-button front blazers with colorful wild prints, and the zebra-inspired outfits by Roberto Cavalli.