Mid-length skirts for the 2023 season remain one of the most popular fashion pieces. Because it adds unparalleled elegance to every woman's look.
Many of her designs appeared in the various fashion collections for this fall 2023 season, with multiple trends, colors, and fabrics. You can choose between them; To diversify in your elegant style.
Stylish and practical style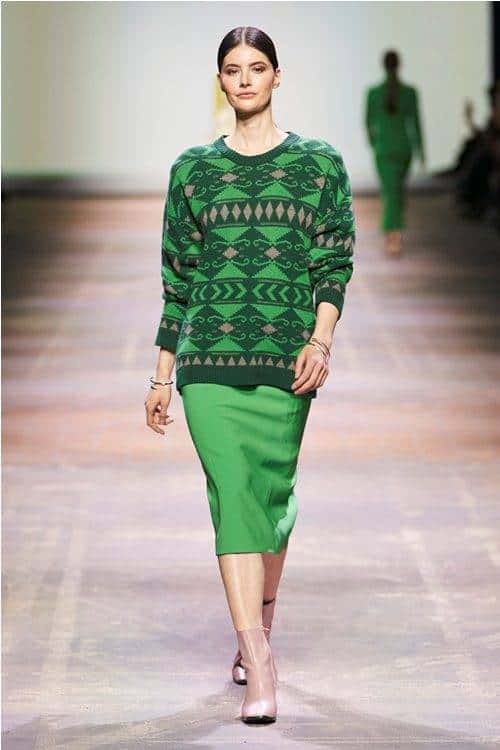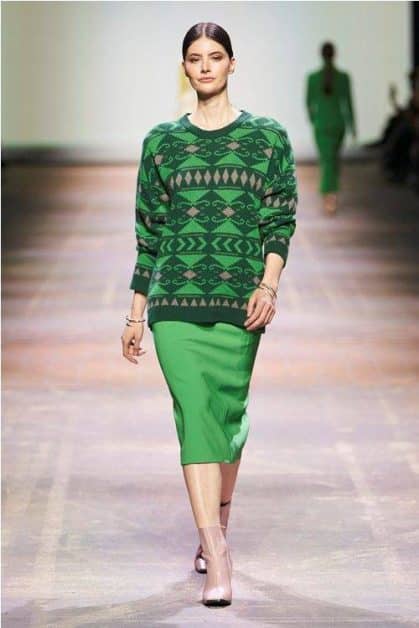 The models of midi-length skirts 2023 varied, as the formal, luxurious, youthful and casual cuts emerged from them… besides the narrow skirt, the cloche, or even those decorated with pleats, or as they are called pliss.
As for the fabrics, they varied between light cotton and more formal ones. Such as lace, chiffon, tulle, crepe, and others… Their colors ranged from neutrality to that autumnal vitality.
Choose mid-length skirt models for various occasions and at different times of the day, as you can coordinate them with sports shoes and a cotton top, for example; For a casual morning look, or you can choose with it a soft silk shirt and high-heeled shoes; For a formal evening look, and for evening parties, you can coordinate the midi-length skirt with a short top and striking metallic sandals. Shine in different modern and luxurious styles on your various occasions with the midi-length skirts 2023 models, without forgetting to buy the black ones, as well as the white ones; to coordinate it during the morning with a classic T-shirt or top; For an elegant and practical style.
And if you are looking for a distinctive style, then you should get a medium-length skirt with a soft plisse, such as the design presented by the Ungaro brand in the charming autumn color; To give you a different modern style, especially when coordinated with a pink shirt and over it a jacket of the same color as the skirt and suitable high-heeled shoes.
Skirts are considered the favorite piece in the wardrobe of all women, without exception, and the medium designs are known as the most prominent, as they are classic, and they can combine the modern youthful style with the elegant feminine style.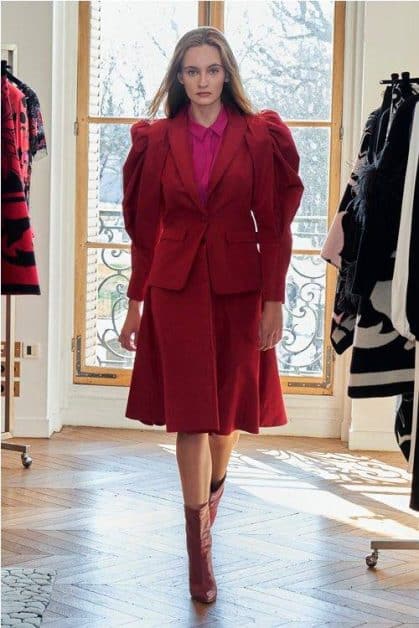 An overdose of femininity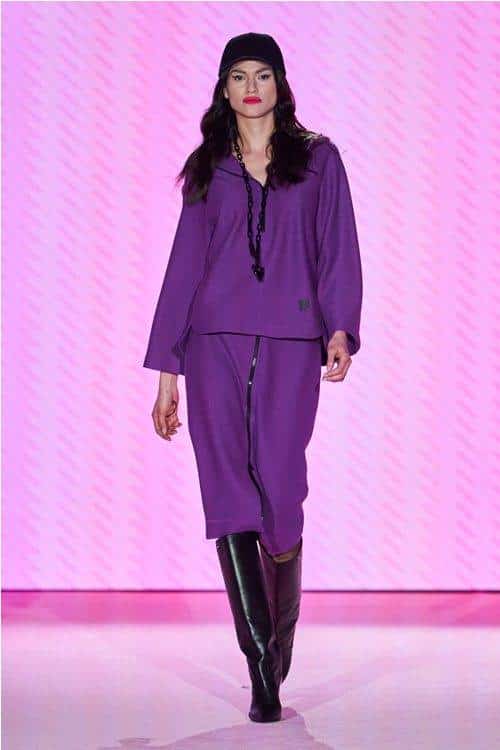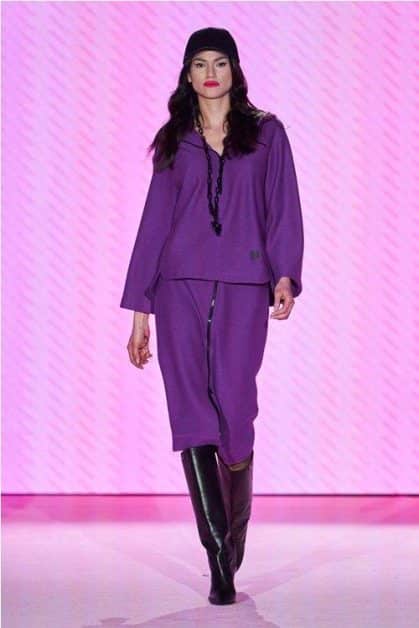 Midi skirts that have a cut in the letter's shape A are among the most beautiful skirts; Because it adds to the lady's look of attractiveness and elegance, it comes narrow from the waist, then expands as you go down.
For a distinctive look for short stature, choose a pleated or straight midi-length skirt that reaches the middle of the legs, and it has a slit. This model makes it look longer, and this model highlights her femininity. For a chic style, resort to this fall to a unified look, such as the one presented by Marc Cain in warm violet. Wear with him long boots above the knee in elegant black and decorate with some accessories; Like a hat, for example.
For a casual and youthful look, wear a mid-length skirt with a wrap around the body, attached to a belt of the same fabric and a large pocket, and coordinate it with an unusual shirt. Plus, take your look to another level; By placing large accessories, such as long golden chains.
Finally, the midi skirt is an elegant and comfortable design. It is a model characterized by its medium length, and it adds to your look at an extra dose of femininity. Choose the color, pattern, and model that suits you, and coordinate it in a way that matches your personality.