October is known for the pink color, thanks to the awareness campaign for early breast cancer detection and support for patients and survivors. In this context, many women and girls choose to adopt pink-themed fashion as part of the Pink October campaign. We've selected a number of outfits for you to choose from according to your taste.
1: Pink Formal Skirt by Versace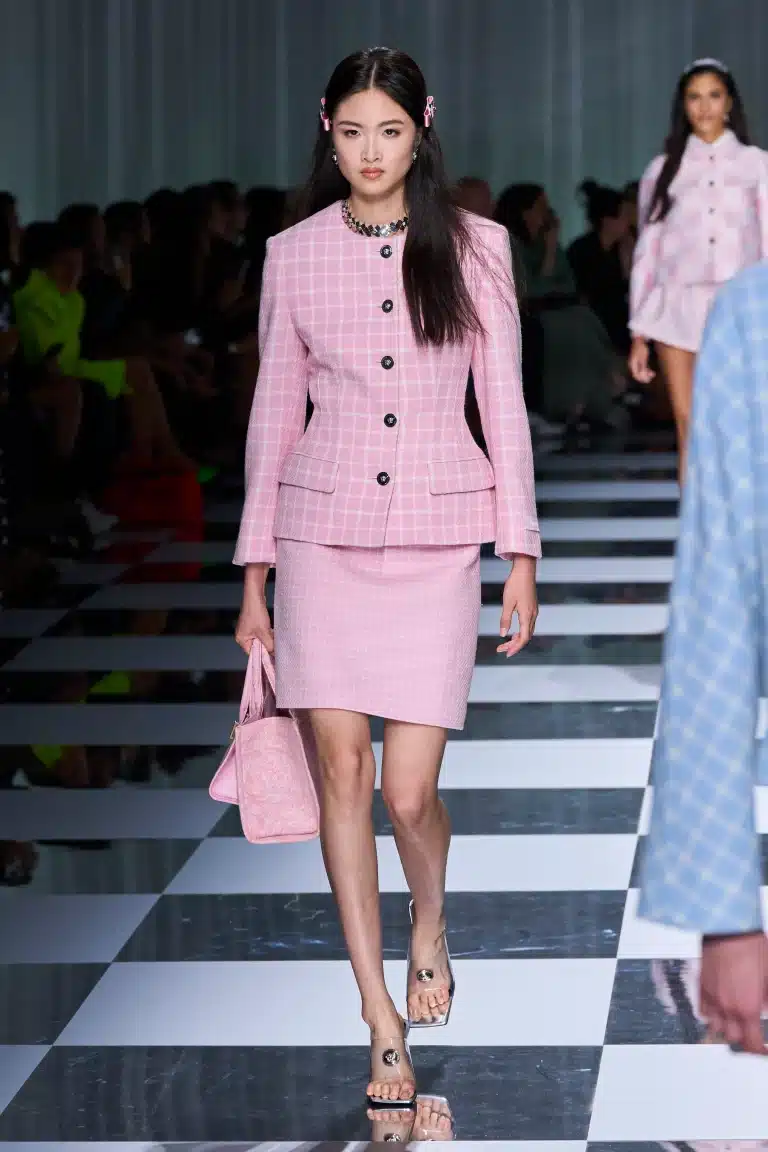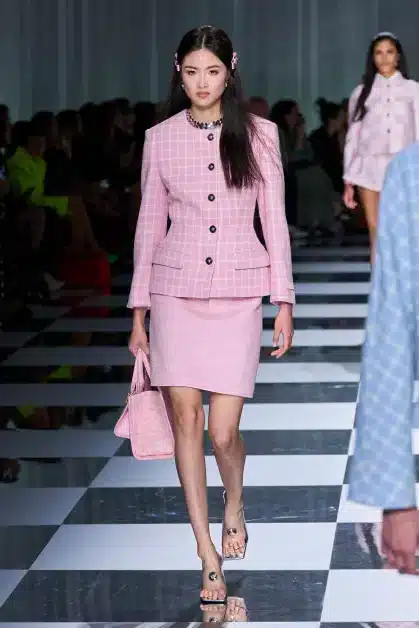 For those who prefer formal skirts, we've chosen this skirt from Versace, designed in rosy fabric adorned with white stripes. It features a short, straight cut. You can coordinate it with a short blazer in the same color as the skirt or with a black blouse. Finish the look with open-toe transparent sandals and a large black or white handbag.
2: Pink Formal Skirt by Louis Vuitton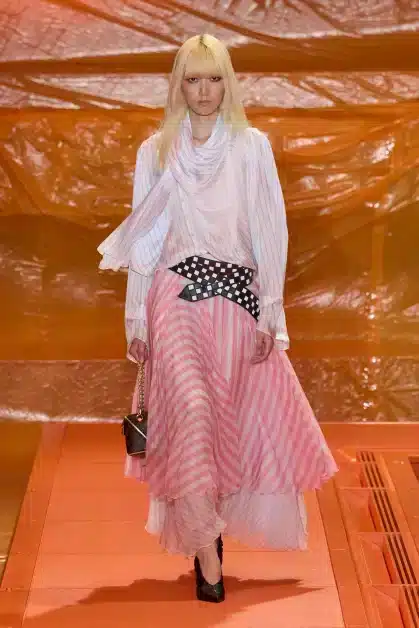 Printed skirts with eye-catching designs have become a fashion trend. This Louis Vuitton skirt showcases a modern and refreshing design. Vibrant printed skirts with various cuts are essential choices for both special occasions and your casual, contemporary daily outfits. This rosy satin skirt features broad stripes, a high waist, and a wide, pleated design. Pair it with a white satin blouse, a small black bag, and black shoes.
3: Pink Formal Skirt by Carolina Herrera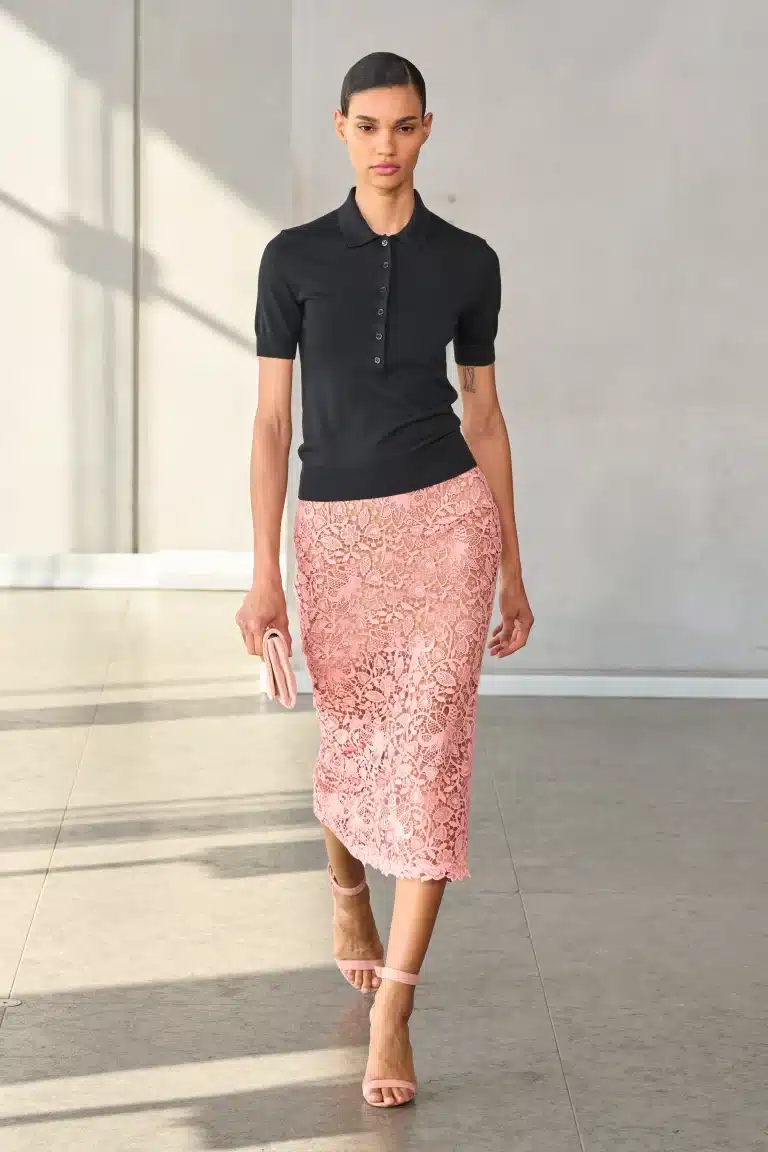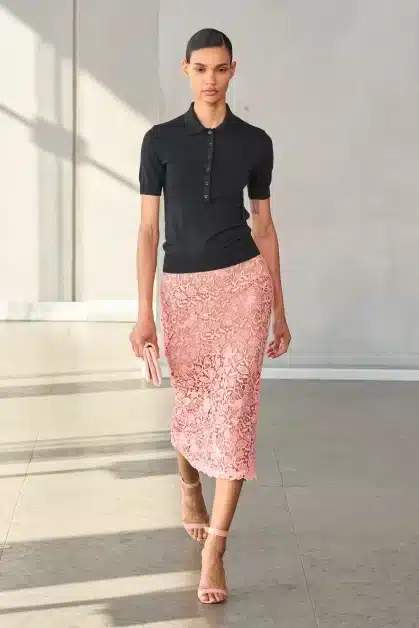 The trend of formal skirts with their loose-fitting, high waist design and front flower prints with attractive chiffon details are becoming more prominent. You can choose this roay Carolina Herrera skirt, designed with a straight midi cut, and coordinate it with a black crop top, a white clutch, and roay sandals.
4: Pink Formal Skirt by Acler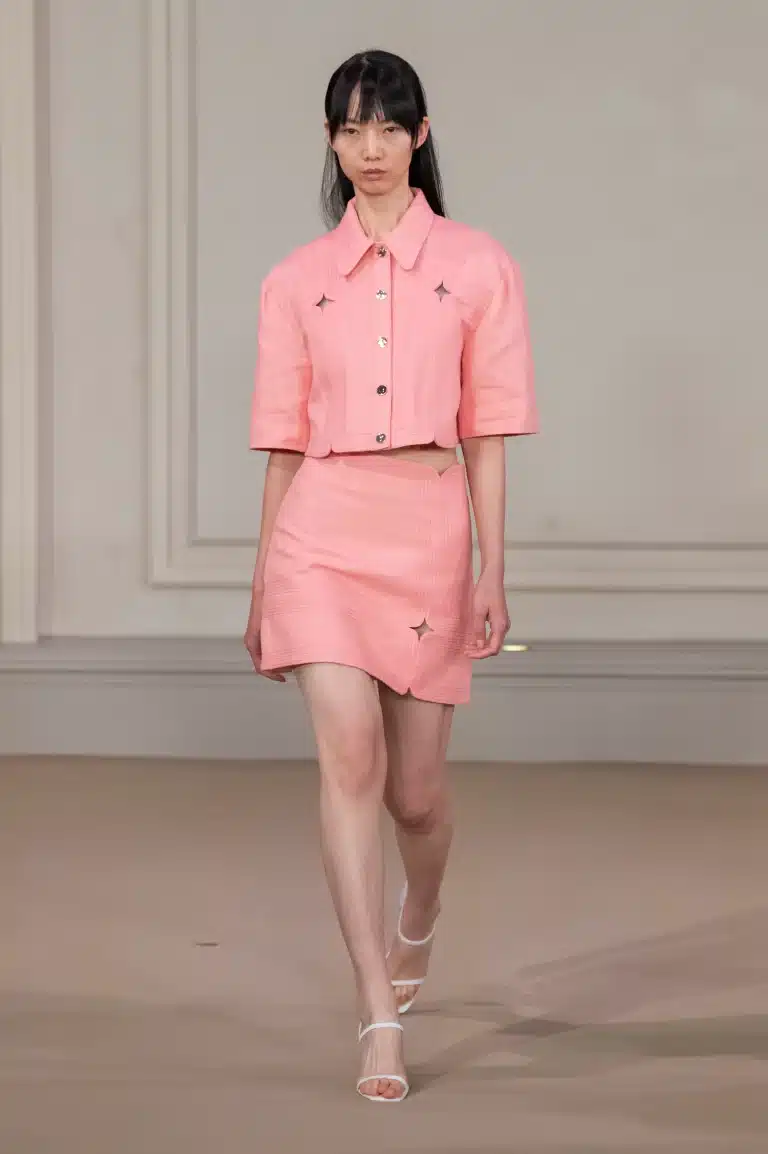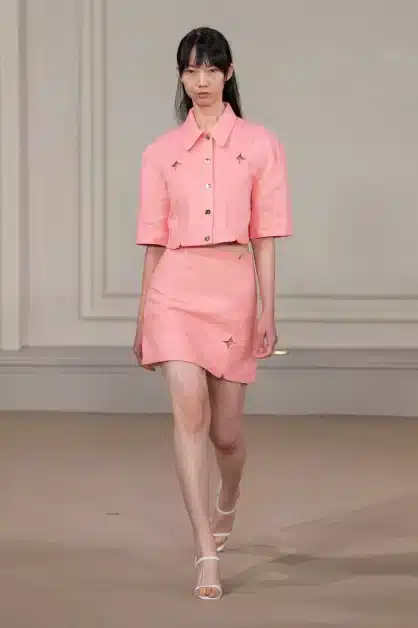 We recommend this skirt for your evening or daytime event looks. It's designed with a short rosy cut, a high waist, and features an open star detail on the side. Pair it with a short blazer or a white blouse and black or white sandals.