One of the latest fashion trends for this season is denim and leather looks, and the combination of these materials gives you a stylish and irresistible appearance. The ways to style these materials are numerous and diverse. You can create a complete denim look or a full leather outfit. Mixing these fabrics is also an option for an irresistible fall look.
1: Denim and Leather Looks on Trend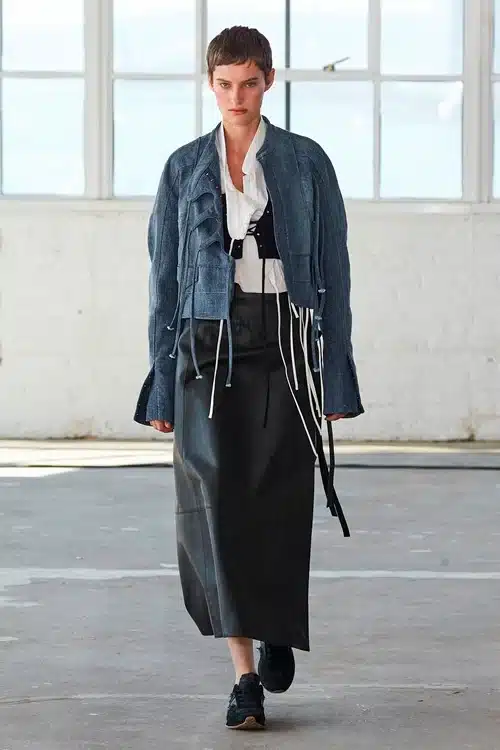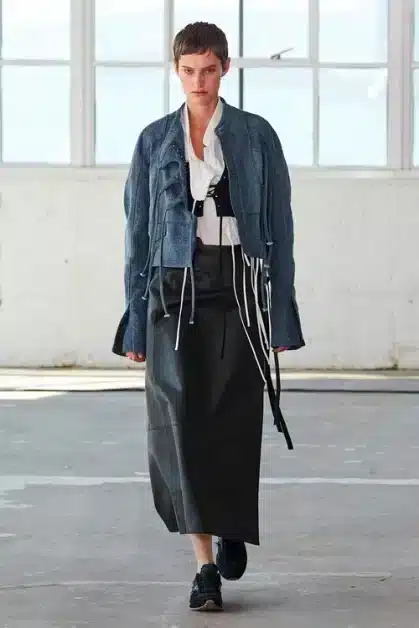 Global fashion houses have introduced contemporary denim and leather looks that you can draw inspiration from to create a style that suits you. Incorporate these into your wardrobe for this season and enjoy an attractive, modern look. Consider this look, which combines denim and leather from the global brand Altuzarra. It features a long black leather skirt paired with a white shirt and a denim jacket for an elegant daytime to nighttime appearance. You can also wear sneakers to add a touch of softness to this look.
Without a doubt, the international fashion trends for this fall in 2023 are diverse and varied, with modern and bold leather being one of the highlights. If you're a fan of this fabric, customize it in your unique and distinctive style, taking inspiration from Basicks. This look includes denim pants paired with a leather jacket for a youthful, modern, and fresh appearance, with an eye-catching and distinct coordination. Don't forget the boots.
You have the flexibility to control your accessories. For example, if your outfit is entirely denim, you can coordinate leather accessories, or vice versa. Fall accessories vary, including scarves, gloves, belts, boots, bags, and more. So, diversifying with these accessories is a modern and smart choice. For instance, you can acquire a denim cardigan, wear it with denim pants, and accessorize with leather items or brown leather gloves, along with high leather boots. This look aims to create an irresistible fall style.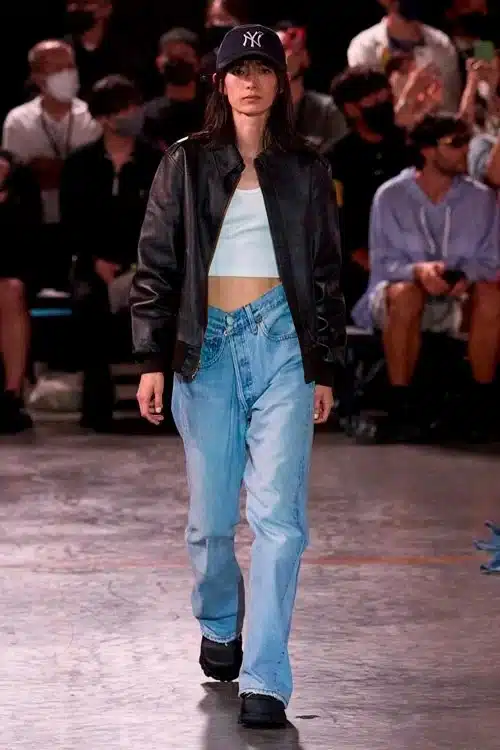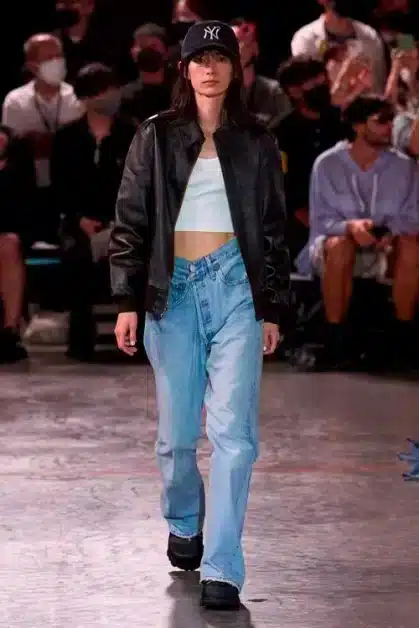 2: Denim and Leather Looks at Their Best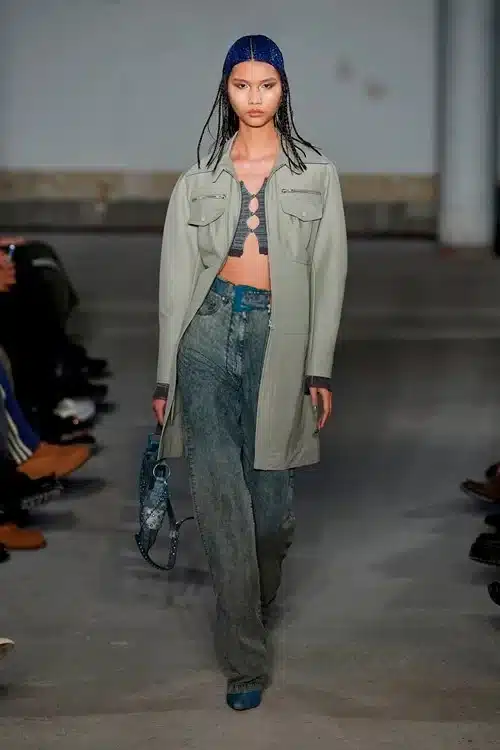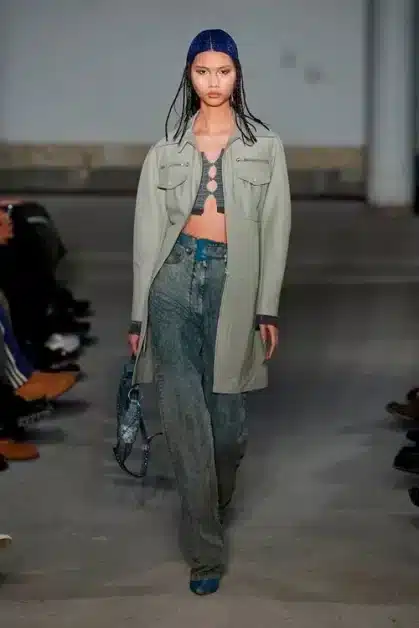 Denim pants are essential for most women; they are the perfect companion for modern casual looks, providing both comfort and style. Consider this look from Latimmier, which consists of stylish black denim pants paired with a long gray leather jacket. This modern style is one of the best looks for the fall season, suitable for your daily outfits.
Like all fashion trends, colors and materials come and go, highlighting certain fabrics and colors each season, taking center stage in clothing pieces, accessories, and jewelry. Therefore, it's worth noting that denim and leather play a fundamental role in our daily lives, and experimenting with combining them is a risk worth taking. This is one of the fashion trends for the fall of 2023 that can adapt to any place or occasion you attend.
A leather look in the fall represents luxury and perfect elegance, especially with unconventional colors and innovative cuts that global brands have adopted to add a unique touch to their identity. As temperatures drop, deciding what to wear while maintaining your elegance becomes important.