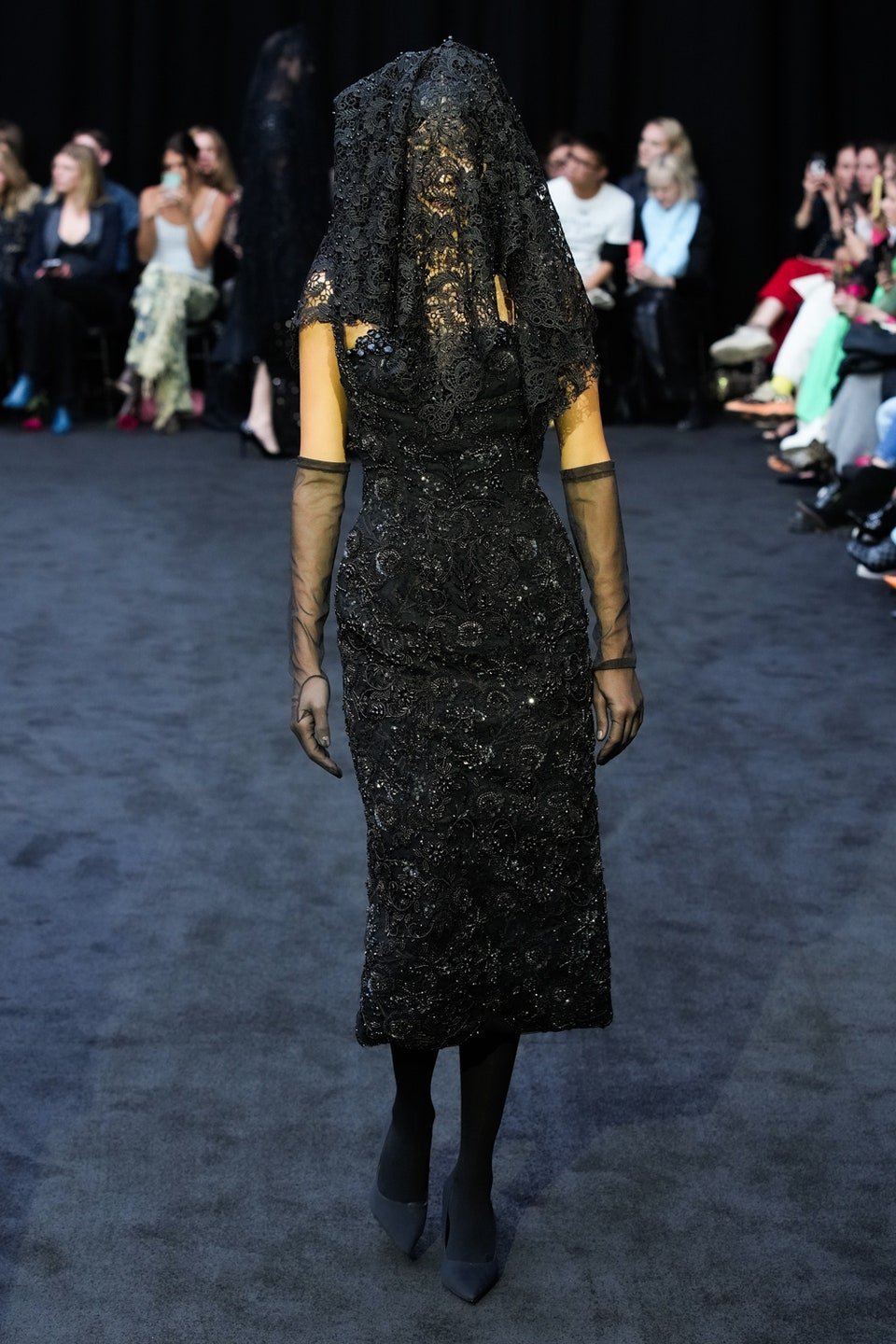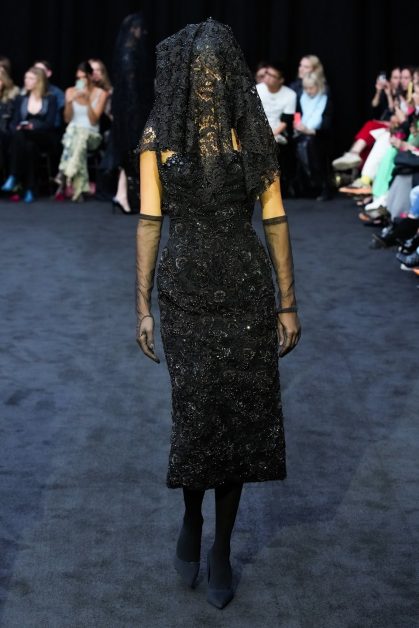 Some models were exposed in black during London Fashion Week Spring 2023 to mourn the death of Queen Elizabeth II. The catwalks were filled with black dresses so that they overshadowed some offerings, the Richard Quinn brand show, which began with a lavish line-up characterized by modest pieces.
Black White Tulle Dresses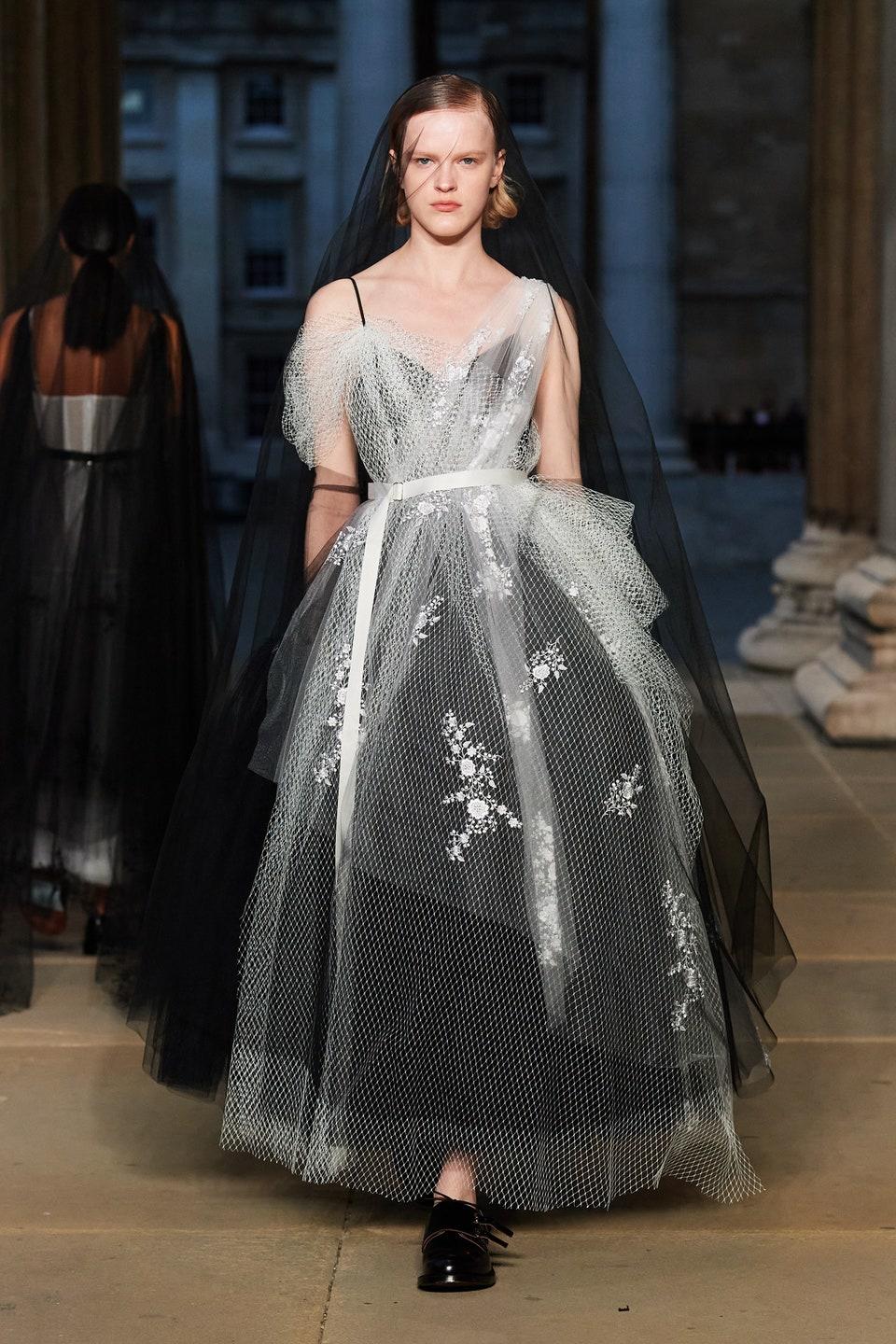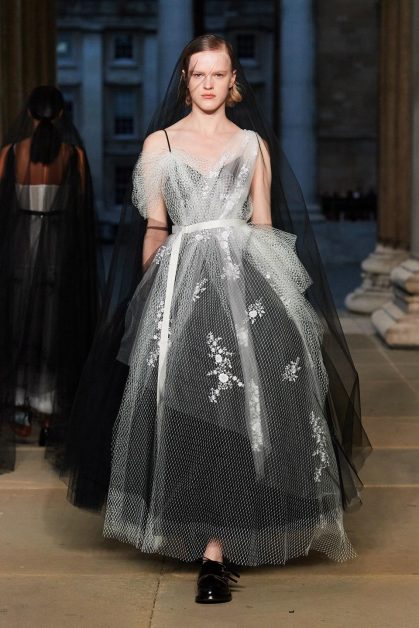 Erdem models hijacked the eye in black dresses designed with fluffy skirts and covered in a white tulle coat. We loved Heart neck some designed dress with a long black tread up to the edge of the dress and black men's style shoes.
From the same set, we wrapped the white tulle dress with a black blazer jacket printed with small white roses and long black tread covering the face from the front.
Pastel Coat and Cape Dresses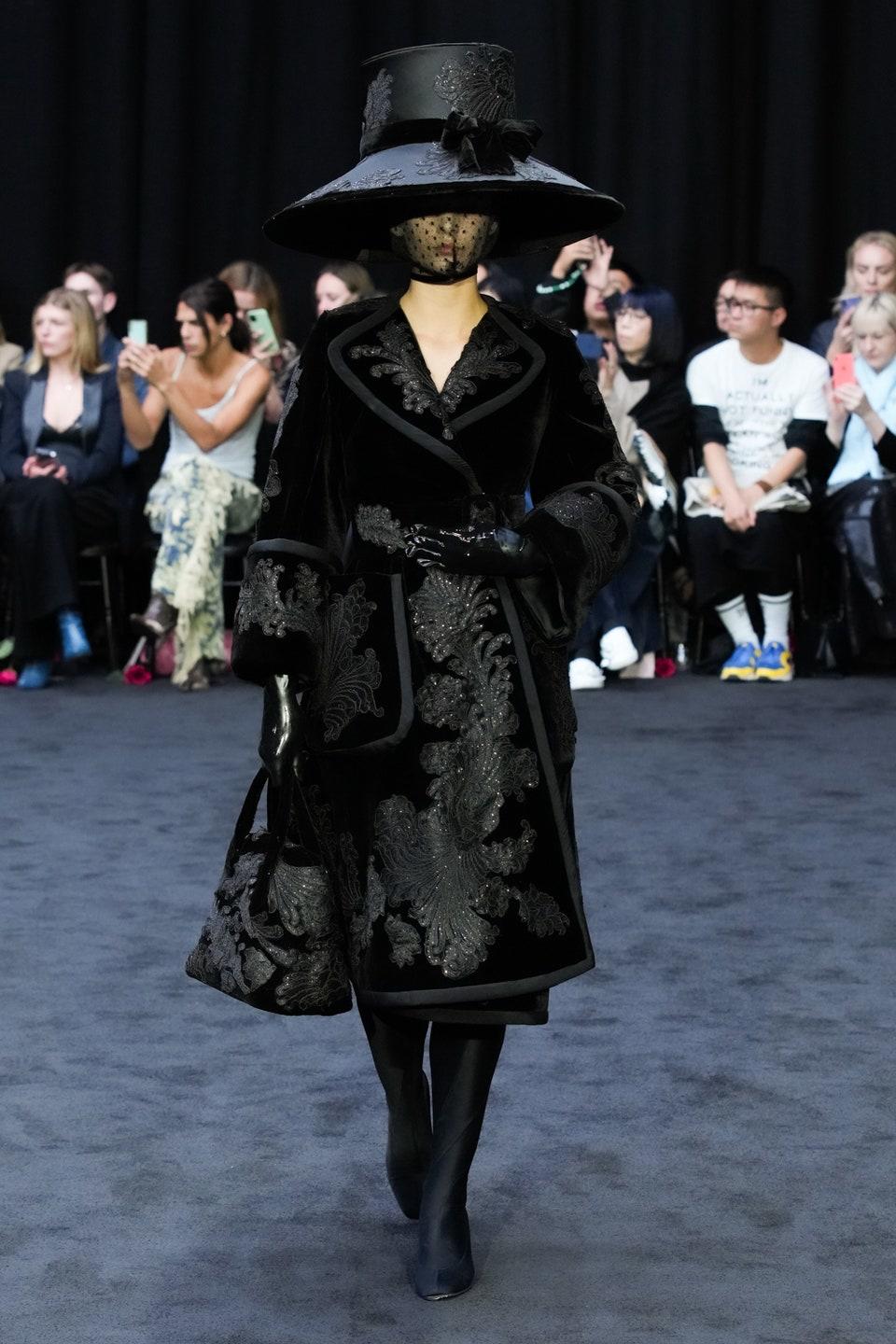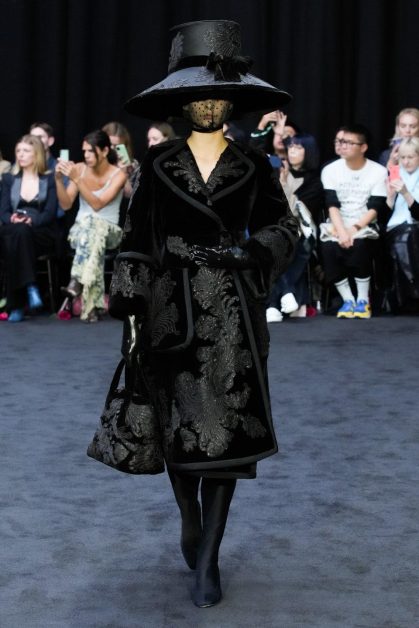 Coat-style dresses and caps were associated with style queens and princesses, so several brands were keen to include them in the spring 2023 collection during London Week. Richard Quinn's brand focused on black models and we loved them.
We also fell into adoration of the black velvet coat dress that featured wide collars and foliage embroidery from the signature of the same brand.
Long-sleeved embroidered dresses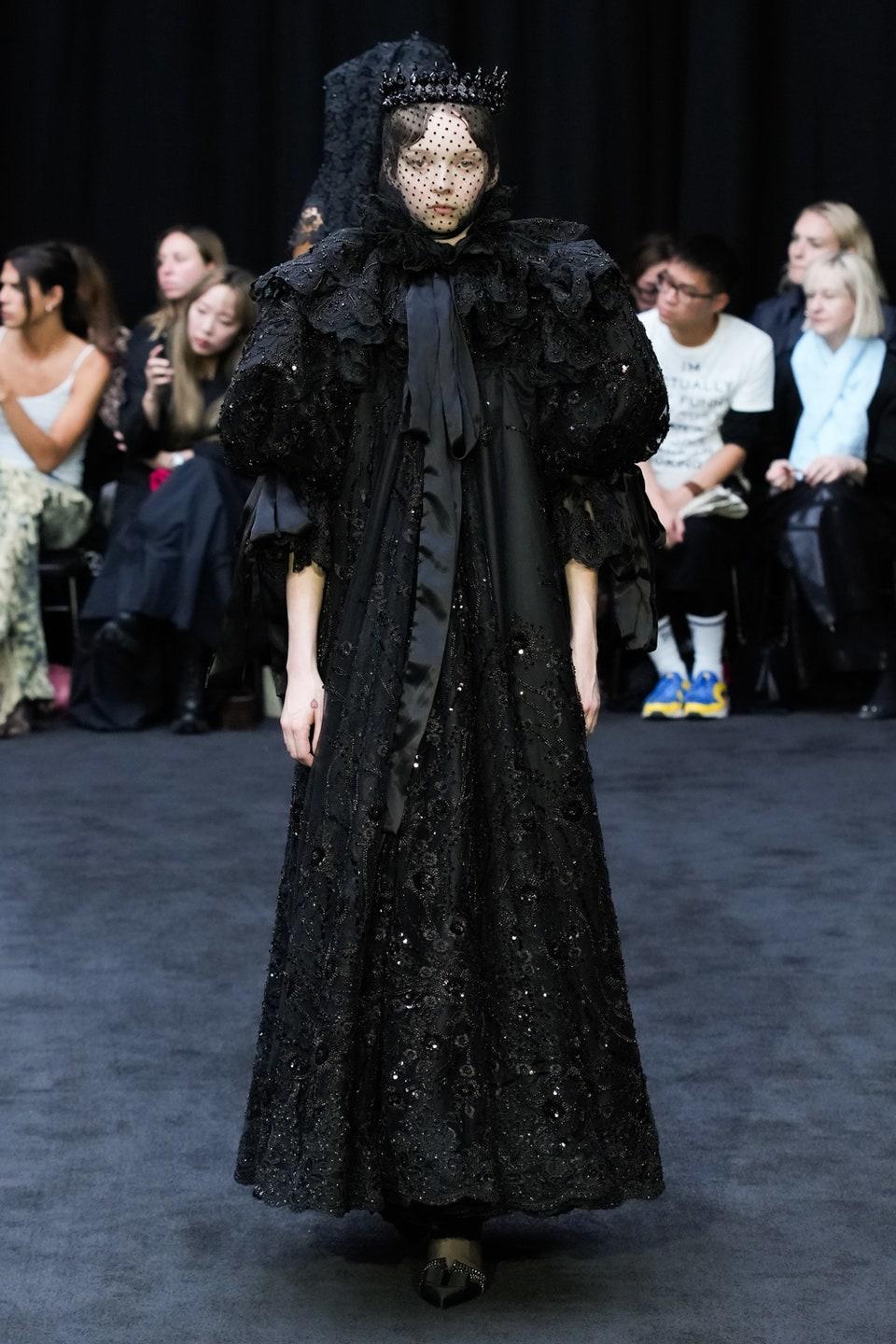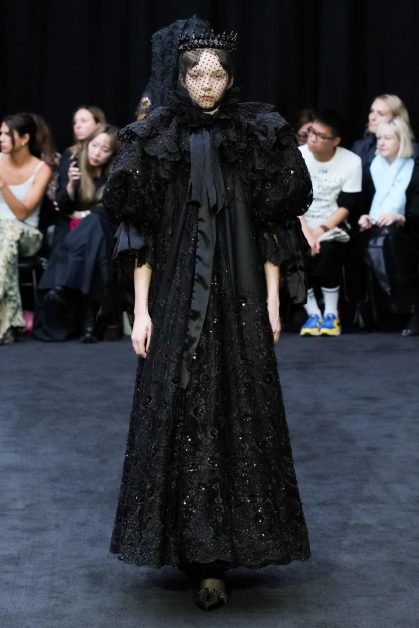 Most of the black designs we spotted from London Fashion Week were modest, and long sleeves were the common denominator. We liked a line dress plugged in with Richard Quinn's long tail and curated with black shoes and a long face-covering scroll.
From the same display, we admired the full embroidered long dress with its puffy sleeves with satin neckband and coordinated with the studded crown.