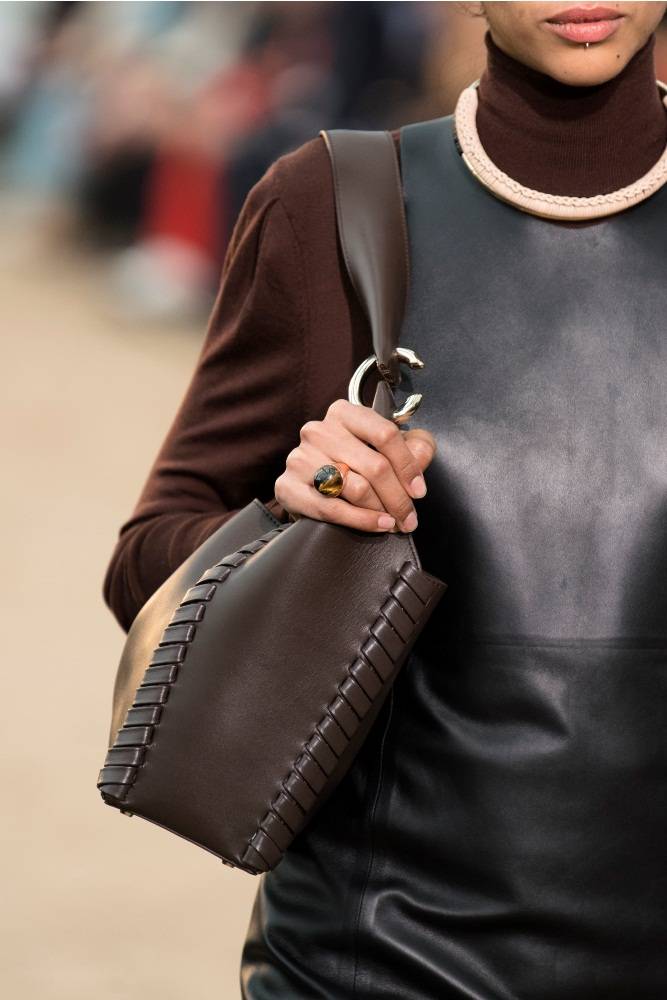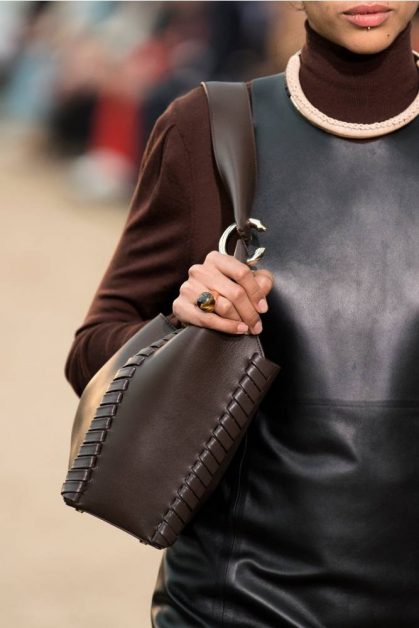 The fall 2022 brown shoulder bag models are a brilliant choice if you have a wardrobe full of warm fall-coloured clothes. Although brown goes with all colors, it makes a perfect blend with the vibrant fall colors.
special luster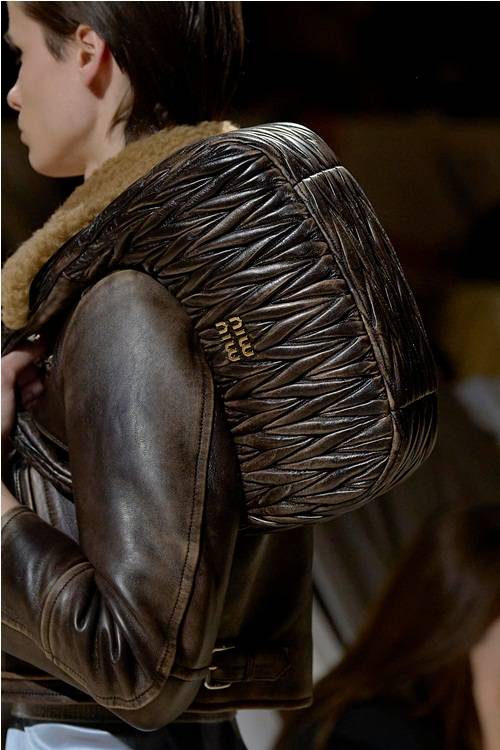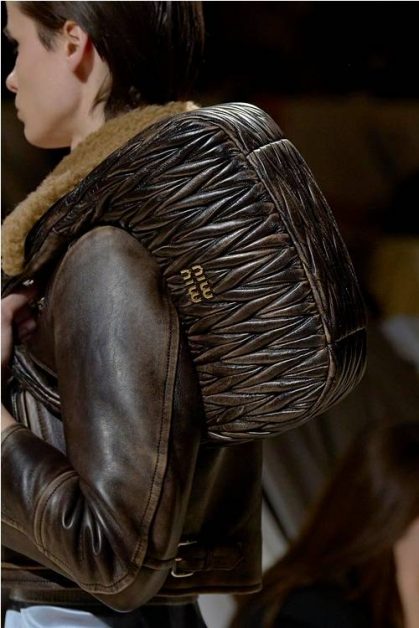 Coordinating the colors of clothes with each other in one look is very difficult for many women, so how about if it comes to coordinating the colors of your clothes in relation to the color of the shoulder bag you want to carry?
Brown shoulder bags for fall 2022 are essential pieces in all women's wardrobe, besides being found in various shops in different shapes, because they suit all colors of clothing and all looks, whether with a casual look, jeans and a cardigan or with your formal office looks.
The trend of autumn bags has emerged with its warm, elegant and attractive earthy colors, including brown, of course, as it has a special elegance, and has a modern and elegant appearance to add an attractive feminine touch to all your daily looks with different designs and distinctive types. And we must not forget that most girls and women like to adopt soft-colored bags that fit the fall and winter season.
For an attractive and eye-catching look that suits the glamorous and unconventional lady, we recommend the brand's warm brown leather shoulder bag to add an elegant touch to any feminine look.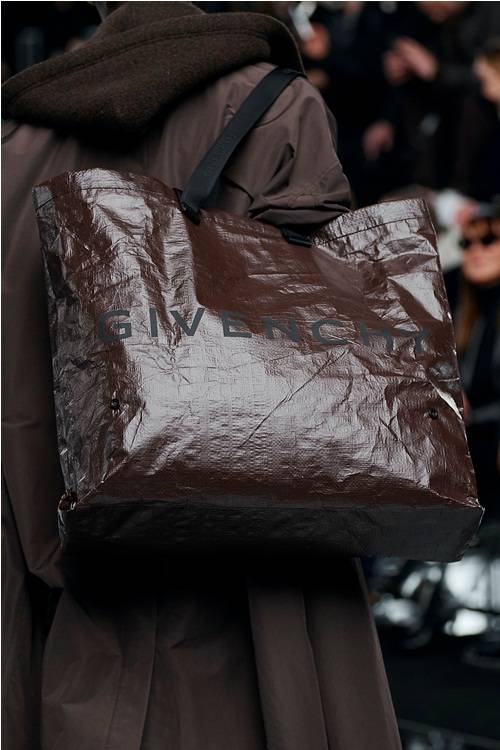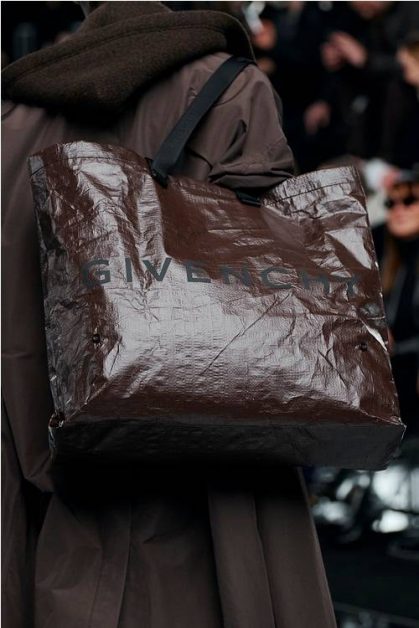 Practical and elegant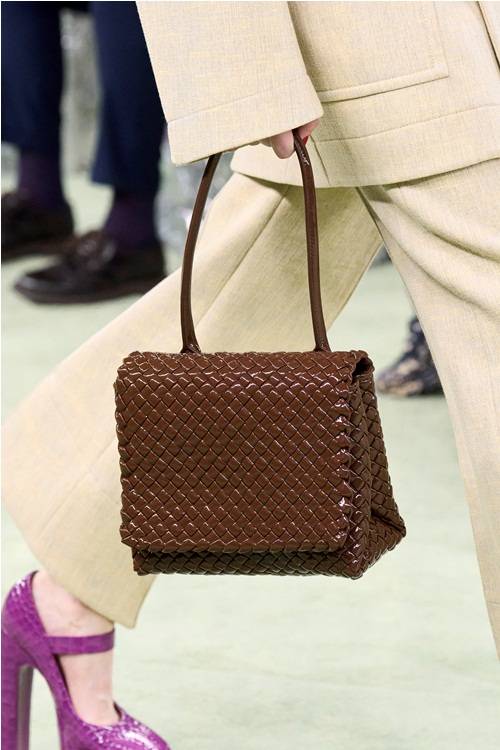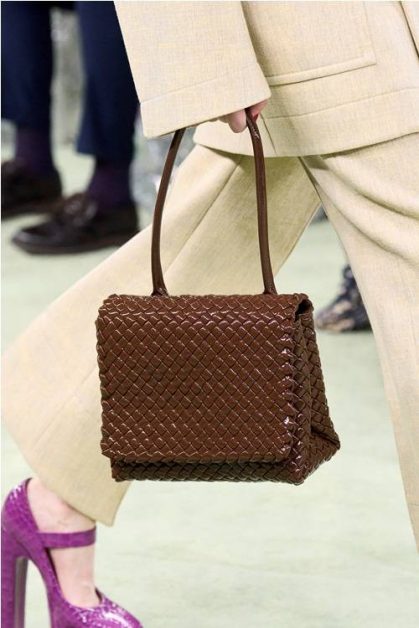 The brown shoulder bag collections presented by the international houses for the fall 2022 season came as a practical and elegant option, especially as they are rich in various designs, whether in terms of sizes, colors or materials.
The designs of leather shoulder bags have emerged, which are a good example for every elegant lady looking for accessories. The classic shoulder bag, the perfect bag for work or evening leisure activities.
It is easy to carry, as it can be placed on the shoulder since it is one model that lasts forever if you take good care of it, it is important to choose it in terms of fabric, color, and shoulder strap, for example, if you choose a metal chain, it suits the soft style, but the look is more youthful It is better belt from canvas.
And if you are one woman who prefers to keep many essentials in their bag, we recommend a belt made of leather.
Bottega Veneta has presented a shoulder bag designed in luxurious leather that has been crafted, that you can coordinate with all other colors. International brands always meet the needs of the elegant woman who is looking for a classic look and keeps pace with the latest international fashion trends. In this design of shoulder bags, presented by Ermano Cervino, it could combine a sophisticated and youthful style together by presenting a large brown fur shoulder bag equipped with a leather strap.
The famous fashion houses also featured many models of shoulder bags made of brown leather with a metal heart-shaped buckle inlaid with stones, attached to a belt of metal chains so that you can choose from them what suits your taste and personality. Finally, do not forget that shoulder bags are practical accessories that add elegance to your looks, and of course if you choose the model well, it will be your friend for life.