The ancient role raced to master it and its height, either in a geometric or arched shape. There are no limits to creativity with the fashion giants of this season. As if the fashion that devoted a lot of space since the spread of the pandemic until its decline to comfortable flat shoes and loungewear fashion, has avenged itself, and has come back to launch a new challenge for those wishing to experience high-altitude mobility. For winter 2023 we say Goodbye to high heels and hello to pointed models and huge and wide heels…
Versace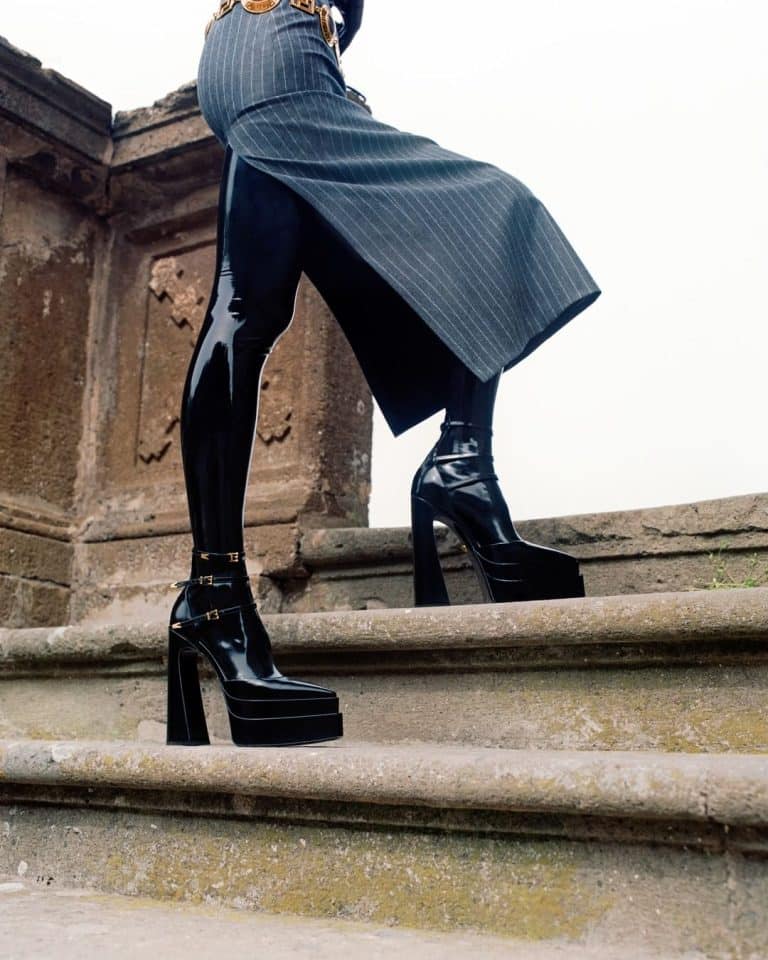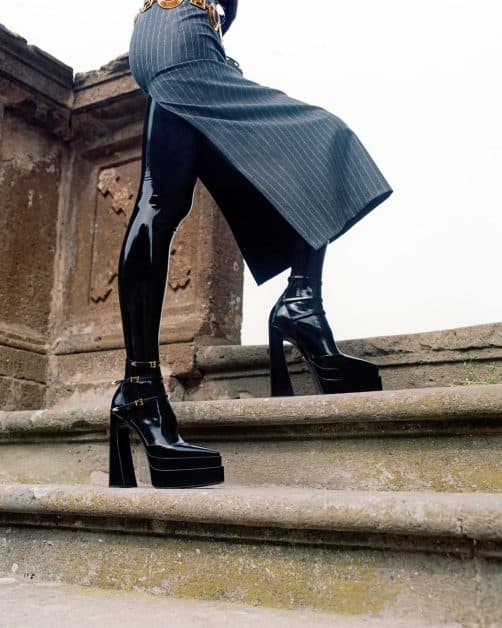 Versace launched the famous Medusa shoe design for the winter of 2023 in a shiny rubber latex, with a towering platform characterized by high legs and coordinated with a striped gray skirt, equipped with a side slit that reveals the design of these exquisite boots.
Balmain and the Little Prince's shoes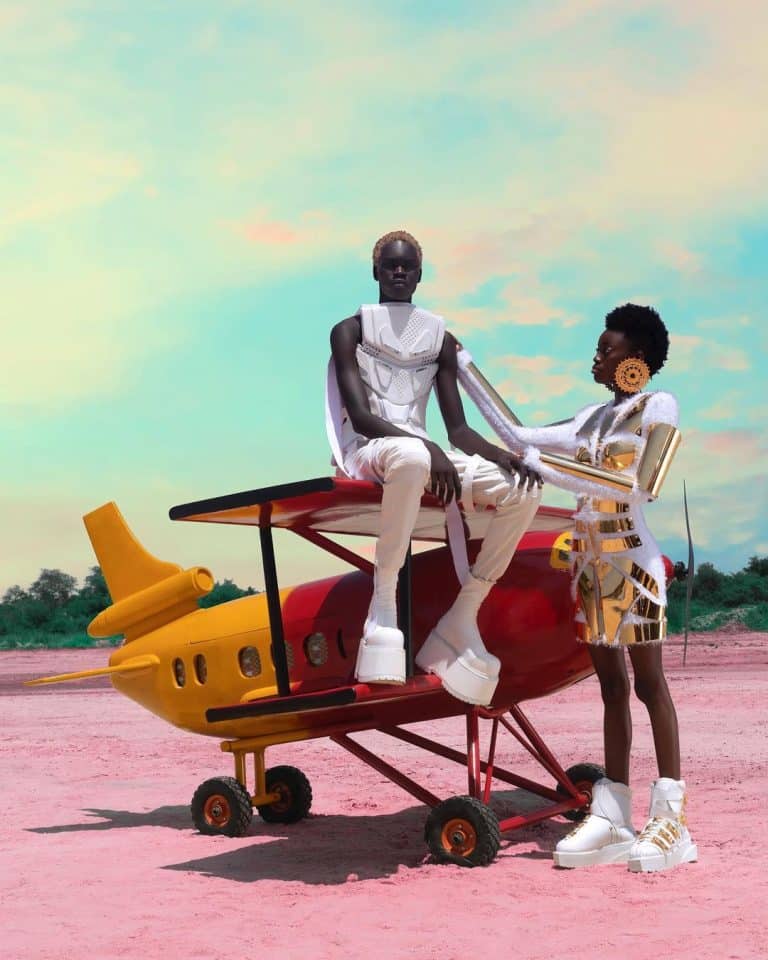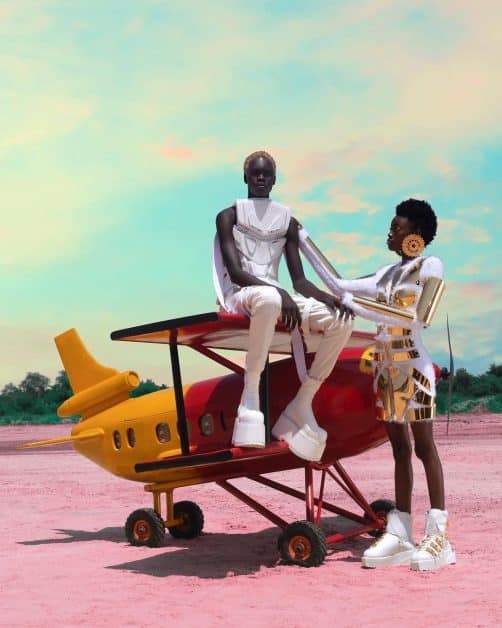 To the masterpiece "The Little Prince" by Anton Saint-Exupéry, Balmain brings us its collection, inspired by the character of the Little Prince. Short or high-waisted white rubber boots have been created and feature high-heeled heels.
Designed by Amina Maadi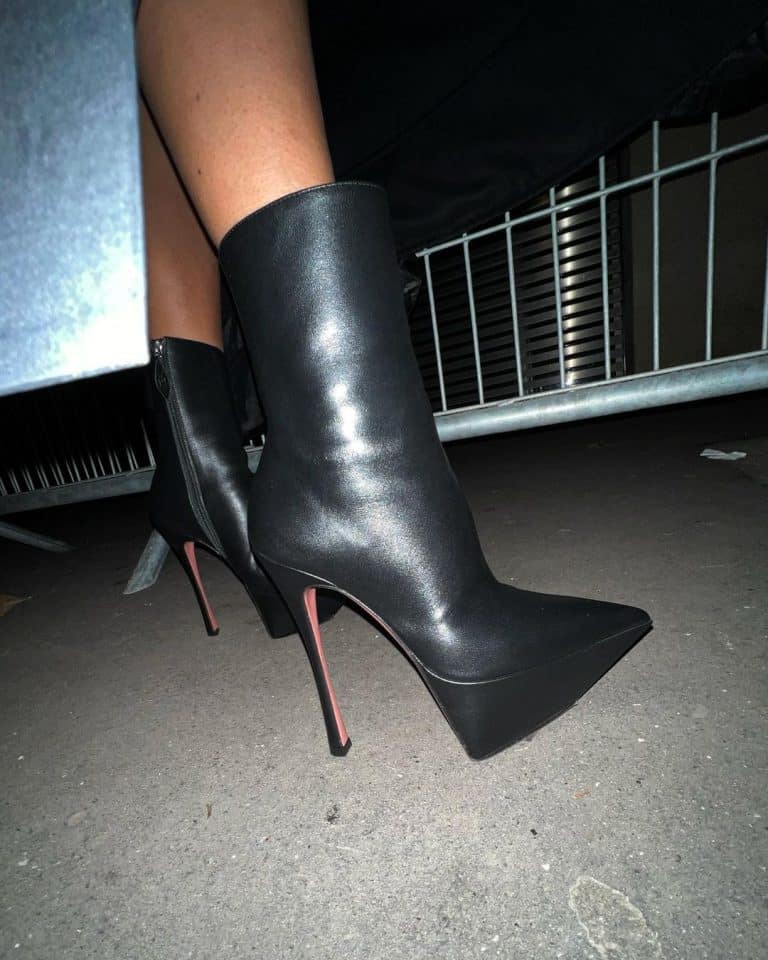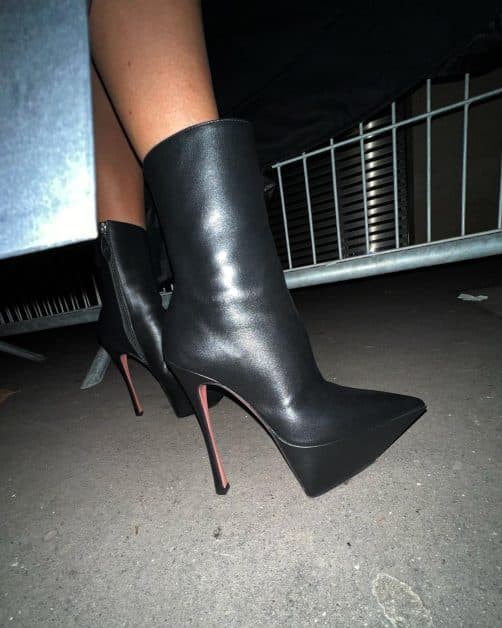 For Winter 2023, creative designer Amina Maadi created Ankle Boots, leather shoes with a wide platform, and geometric style on the front, but with a high heel.
Giuseppe Zanotti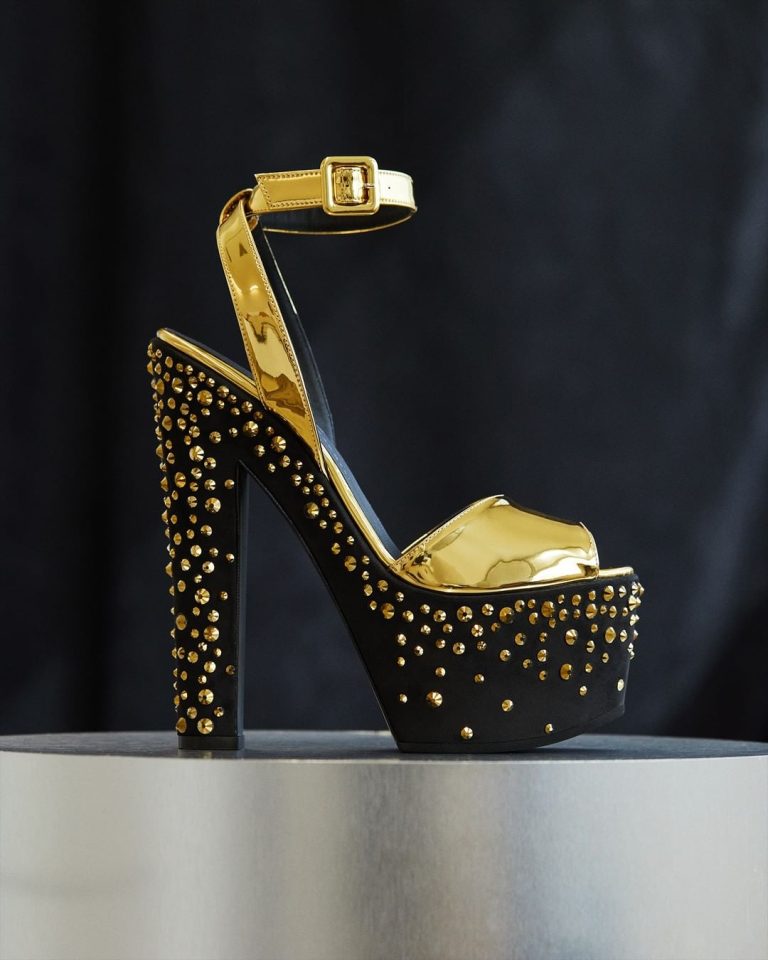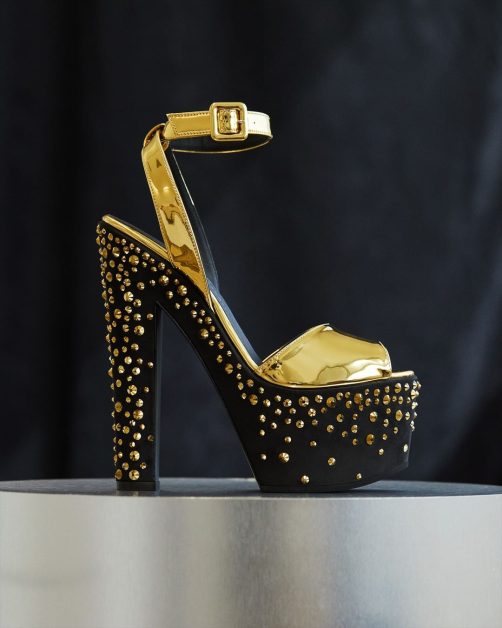 The Italian designer Giuseppe Zanotti created a masterpiece of Peep Toe Sandals in gold-tone mirror leather, inlaid by hand with beads of glowing crystal, which he called Tariffa Jewel Sandals.