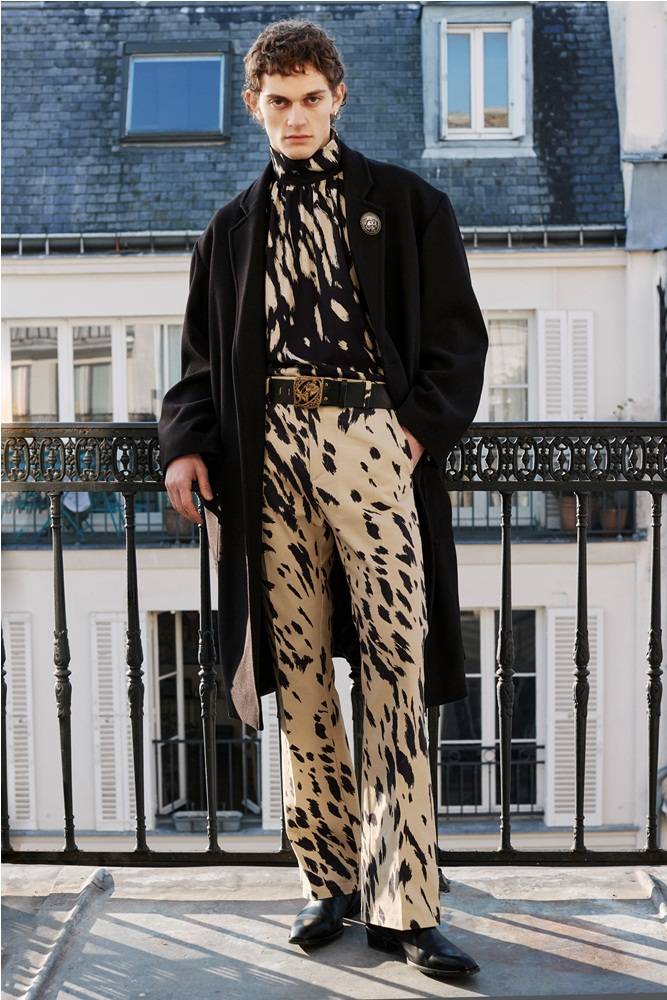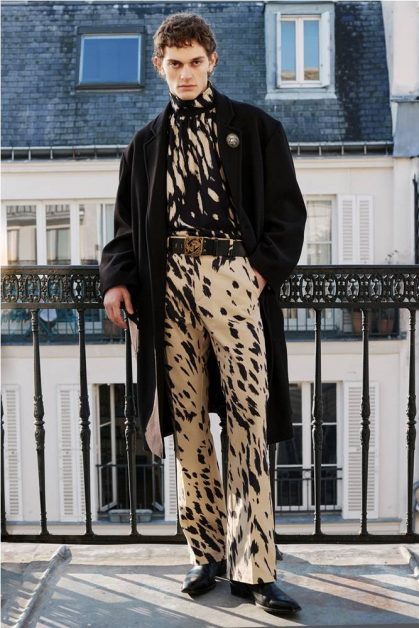 Coordinating the colored shirt with the trousers is one of the classic and traditional types of clothing, and by using many distinctive ways of dressing, the man appears in a striking and different way. The colored shirt is always worn with long or short sleeves; Because it is one of the most important pieces of clothing in any man's wardrobe, it can be matched with trousers for endless looks.
elegance and attractiveness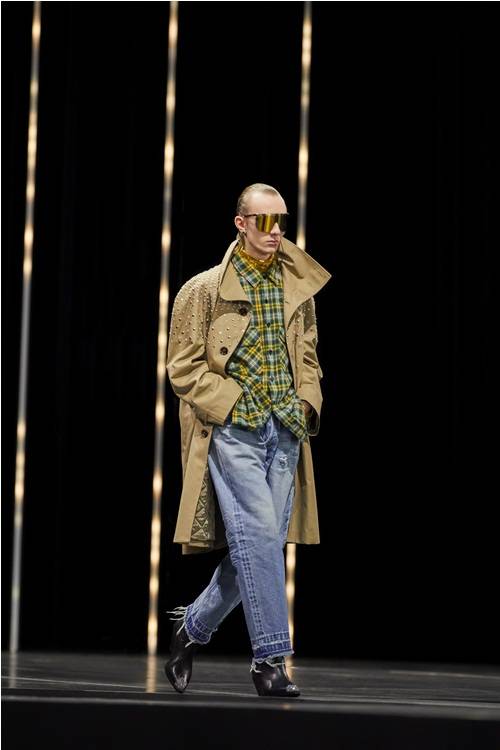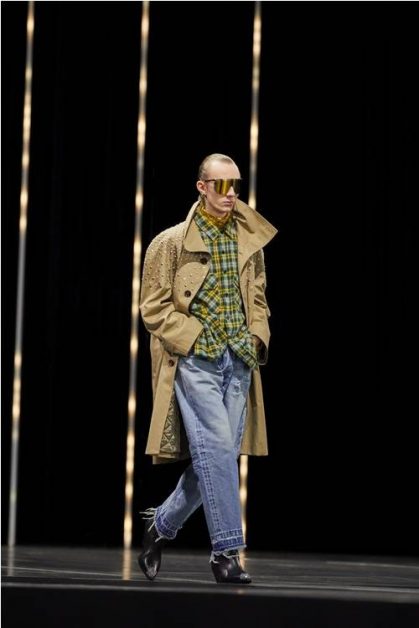 Over the years, the designs of different colored shirts have been the focus of a man's elegance and attractiveness, especially if he coordinates it correctly on different occasions.
Jeans with a colorful shirt are a popular style some people think is effortless. No matter how different the cuts of the jeans are, the colorful shirt provides a guaranteed and suitable choice for work. Pick this shirt from Celine for a youthful, modern, and fresh look.
Despite the simplicity of the coordination, you need to focus on the details, as choosing a shirt with a suitable pattern is very important, and you can choose the styles of casual shirts with cotton or poplin materials, with a collar and buttons down.
Wearing casual pants with a colored shirt may be unpopular, but by pairing the shirt with a few tricks, you can get an exceptional look. Wearing it with linen pants in light brown, for example, gives an elegant and attractive look, as we saw at Pablo Arroz. You can also add more style to your style by wearing a colorful shirt with striped print pants, or some more daring patterns.
Many men do not prefer to wear light colors together, but this style is the most attractive among elegance lovers, especially on occasions such as weddings or evening parties. Therefore, wearing a colored shirt with a suit in a semi-formal style gives you a look that combines elegance and simplicity, and distinguishes your style with extreme confidence. To complete this look, opt for a tie and a darker pocket handkerchief for color contrast.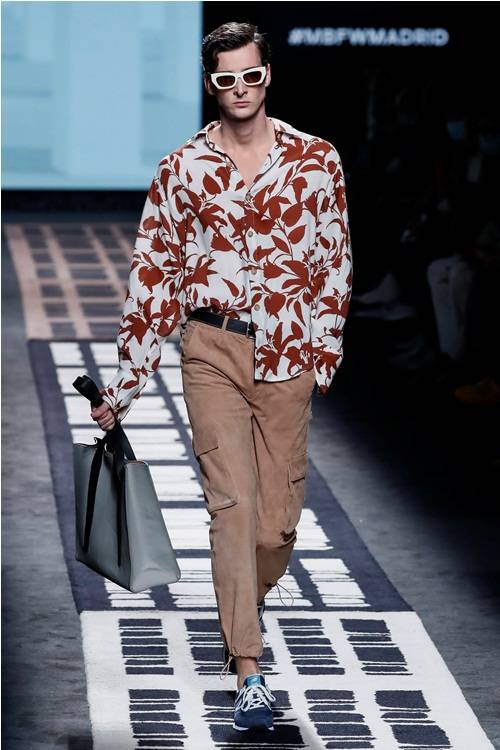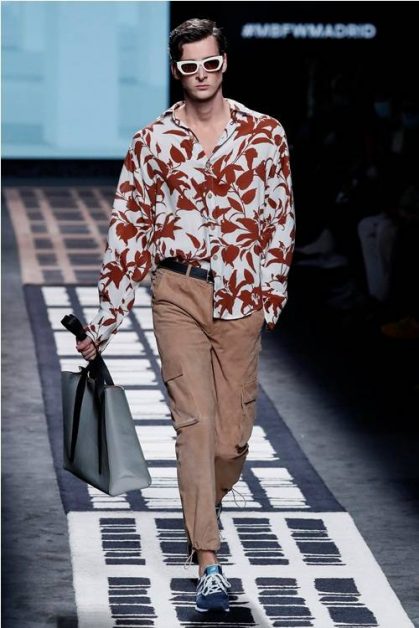 youthful look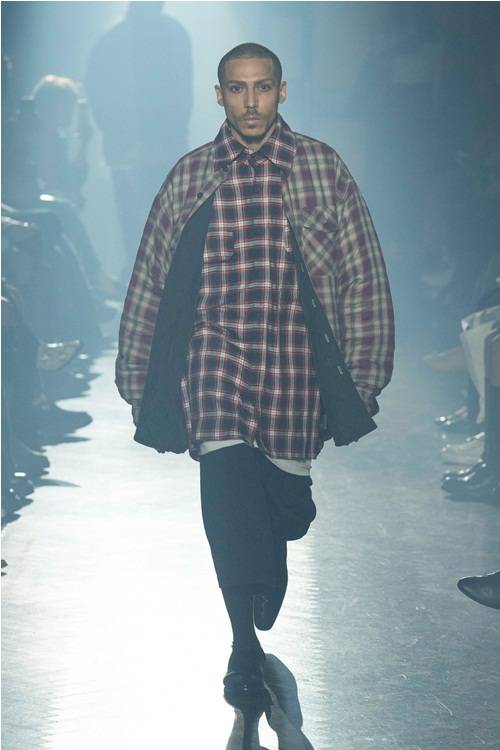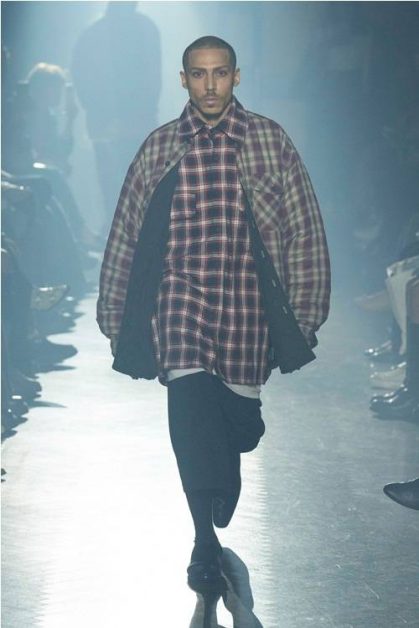 The colored shirt gives the man a youthful look, whatever his age, and wearing it with navy or blue pants, depending on the color of the shirt, gives you attractiveness and comfort. This elegant casual style suits all occasions, especially if you coordinate it with accessories such as a watch, a belt, even shoes, and a handbag…
For a smart casual look for casual occasions, the colorful shirt can be coordinated with jeans and an elegant blazer, and don't forget to wear leather shoes that are appropriate with accessories such as a simple wristwatch. One of the attractive tricks that give you a classic, formal style is to wear a colorful shirt with classic pants, and you can add a suit jacket to that look or leave it out, and don't forget sunglasses for a charming look.
Fabric pants are a staple in any man's fall wardrobe. You can still wear the colored shirt with it, just opt ​​for the simple style designs in dark color.