Although television is one of the most important and beloved elements of the home for its owners, many of us face great confusion when choosing where to place it in the house.
And when arranging or furnishing the house to put the TV, it is necessary to choose the place for it, so that all family members can enjoy watching it and the appearance and beauty of the room itself do not spoil.
In choosing where to place the TV in your home, there are several factors that must be met, which we review for you in this report.
location of electrical sockets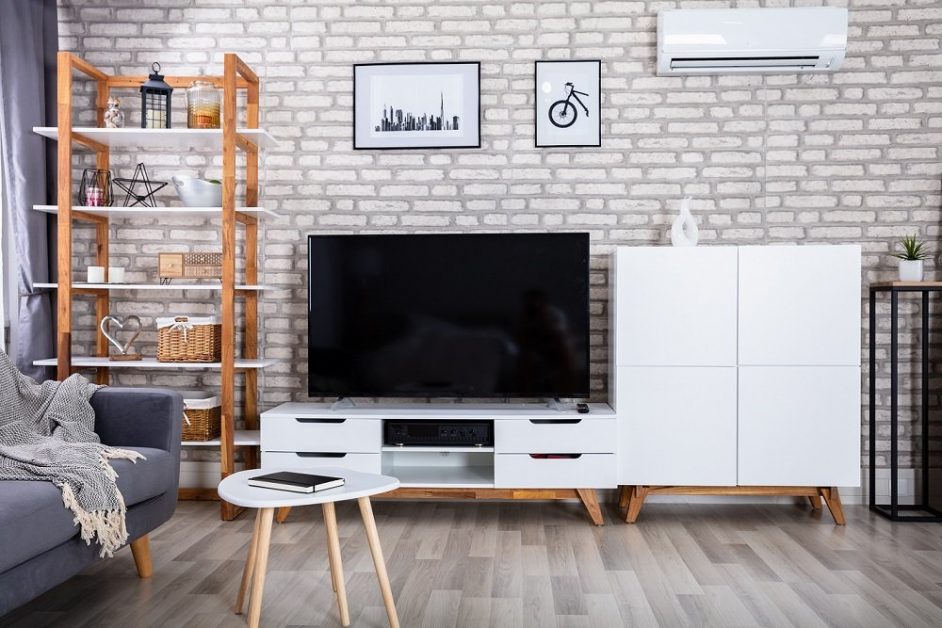 First, what many people may not know is that the TV cannot be placed anywhere in the house, but the most important factor in determining its location is to determine the area near enough electrical sockets.
glare windows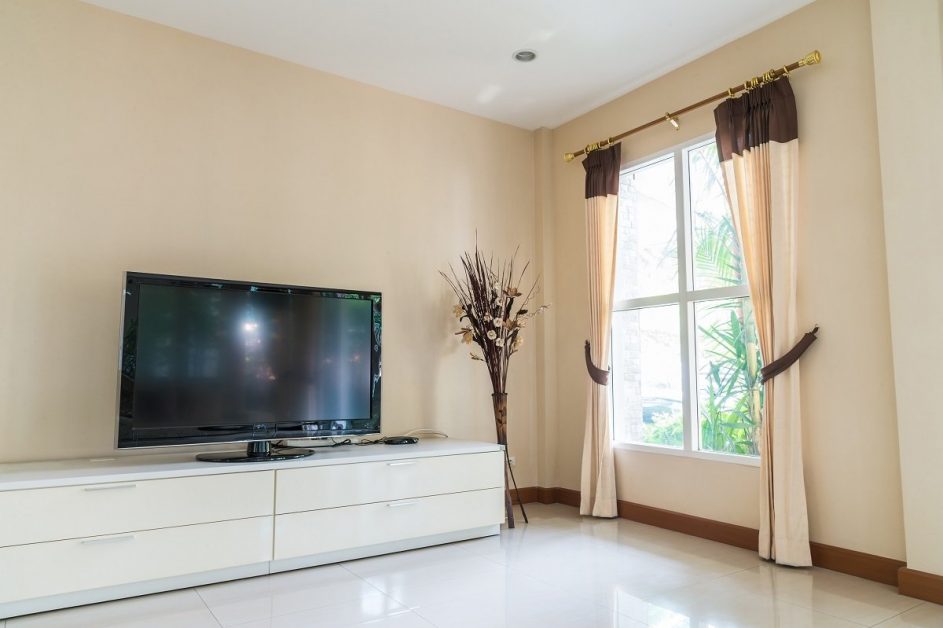 Before you plug in any cables, look in your room with enormous windows, where you might like to spend afternoons napping on the sofa watching TV, as the sun's rays coming from the window can cloud your view of the TV.
To reduce any potential problems, try to place the TV away from any light rays emanating from the windows.
room design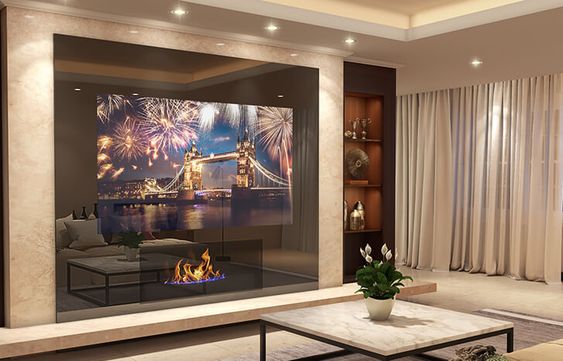 If you are going to place the TV in a room that has already been decorated or is full of furniture, pay attention to how the room is set up, meaning that it is advised not to place the TV in a place facing any mirrors so that the mirror does not reflect the light on the TV and thus disturb viewing.
TV height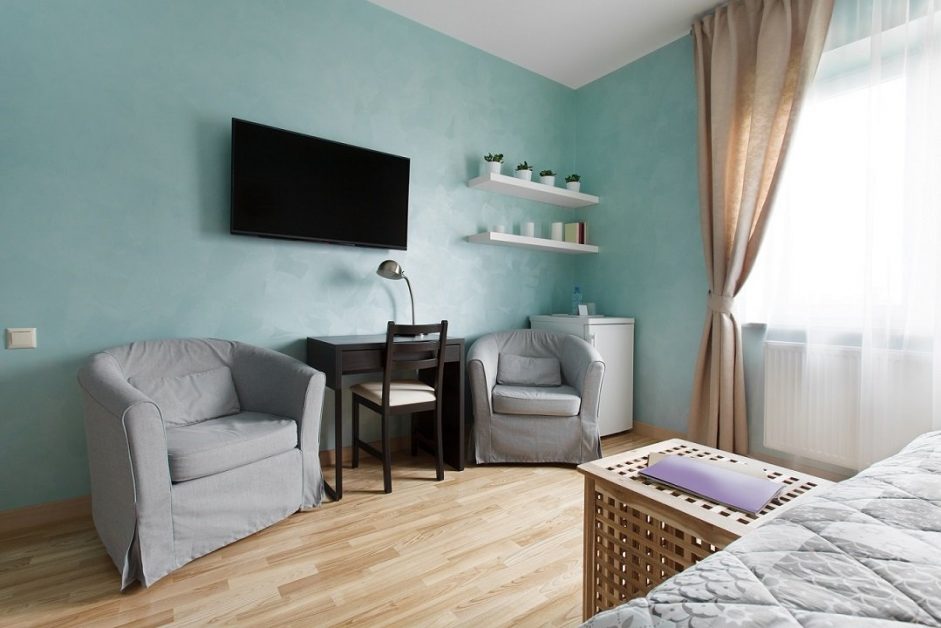 Always place the TV at eye level, to avoid straining the neck or eyes by looking up or down to see the screen.
about 4 feet off the ground is fine, then multiply the diagonal width of the screen by 3 to determine the best viewing distance.
Choose a central point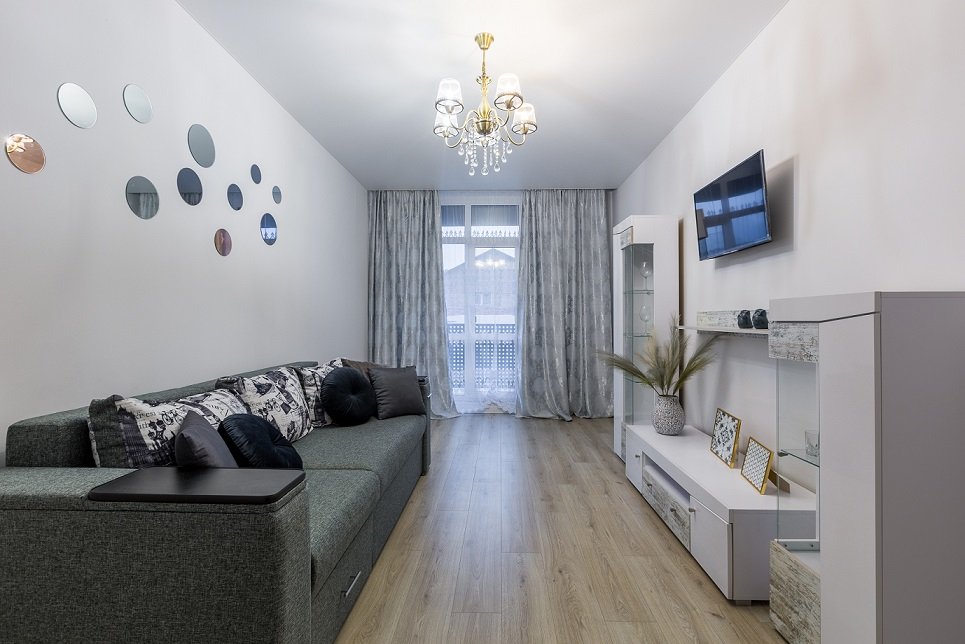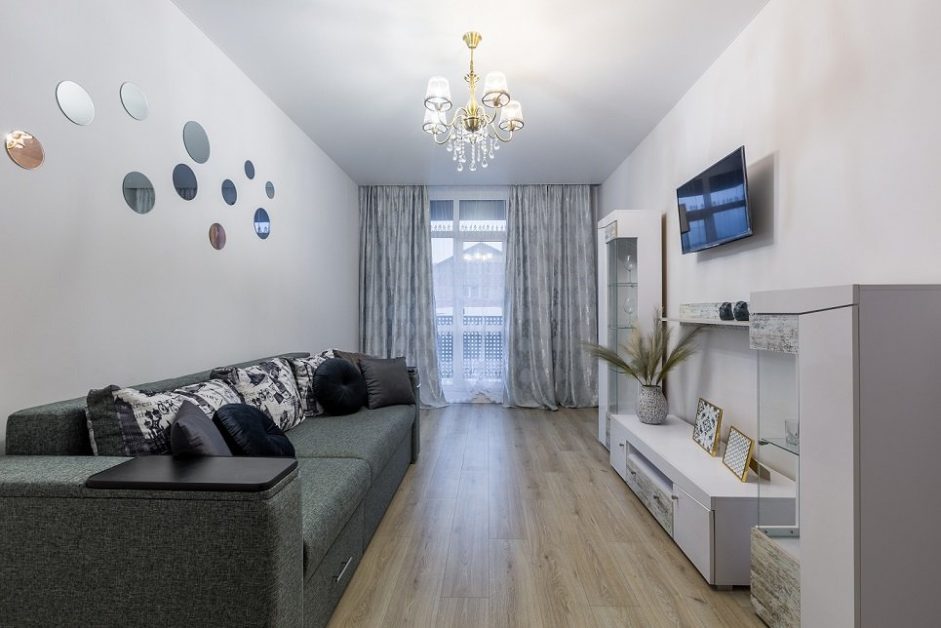 If the TV is the focal point of your room, place it in the middle of the sitting area.
And if you have another focal point, like a beautiful mantel or window, consider placing it on the wall next to the focal point so it can still be seen.