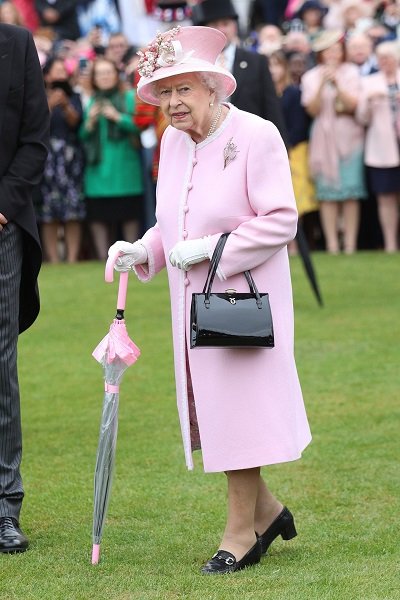 Queen Elizabeth passed away, leaving the universe in great sorrow. She has unforgettable looks and chic secrets from her that will accompany us for life. It's true that she had a strict dress code for the ladies of the royal family, but there are fashion secrets that few know about Queen Elizabeth II. What is this information that will take your breath away?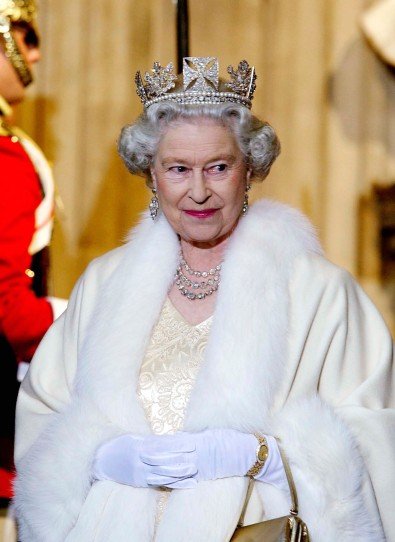 Queen Elizabeth II has always appeared in most of her looks while carrying the same handbag for 60 years, which shows that she may have over 40 similar bags of the same design and brand. It is a black leather handbag from the famous British international brand "Loner", which began designing this bag 77 years ago. On why the Queen wore that bag during those years, CEO Gerald Boder commented it had something to do with heritage, as the Queen Mother bought her first handbag from "Loner" in the fifties, and then gave one to her daughter, "Elizabeth II", which she found perfect for carrying. During her tours, and since then the Queen has always carried her. Gerald also commented, "The Queen does not feel that her look is complete and perfect without her handbag."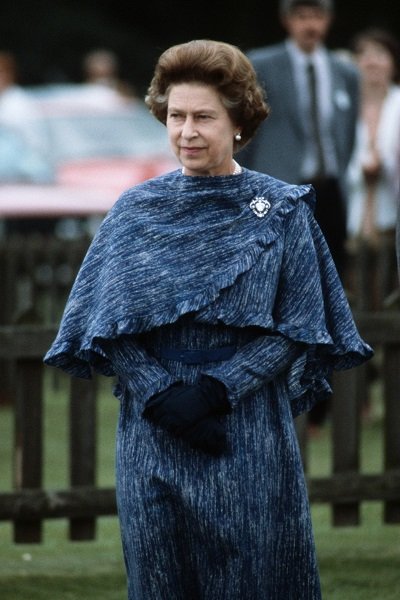 After she finished preparing herself to become queen, her crown put her in trouble, as she was surprised that her wedding crown broke while it was attached to her veil, which belonged to her grandmother, Queen Mary, and dates back to 1919. But the royal court jeweler Gerard corrected the situation despite tiaras. However, the Queen insisted on wearing the same crown and not replacing it with another. Gerrard indicated he was soon resorted to, and the palace sent an escort from the police to his workshop in London, to take him to the palace and repair the crown on an emergency mission. The crown was soon repaired, leaving only a small gap between the tip in the middle and the one on the right.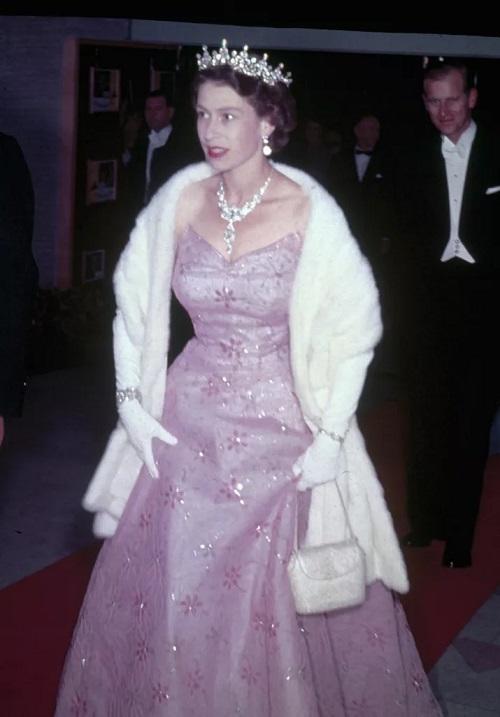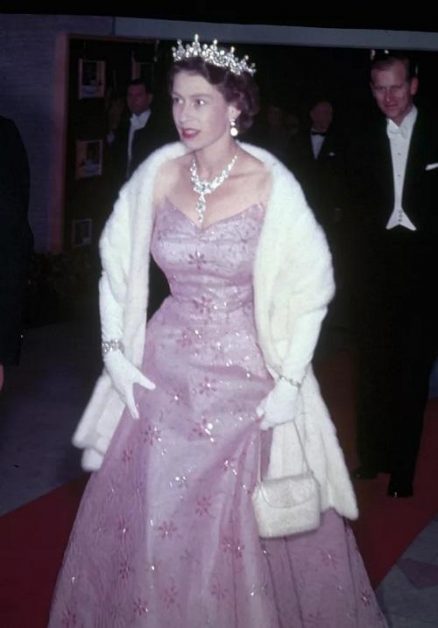 If we go back a little to the archives of Queen Elizabeth's looks, we find her clothes were not always conservative. She chose dresses and coats with an above-the-knee length in her youthful days, and she met them a lot, especially since the Queen was not tall and graceful, but she wore them. After her departure, we returned to the Queen's archives to bring you the most beautiful looks she chose, through which she captured the world's breath.