Scarves fall-winter 2022-2023 models have a very important role in a man's wardrobe. Wearing them can give him a sophisticated style, help enhance the look of both formal and informal attire and add a pop of color to his varied wardrobe.
Suitable for personality and look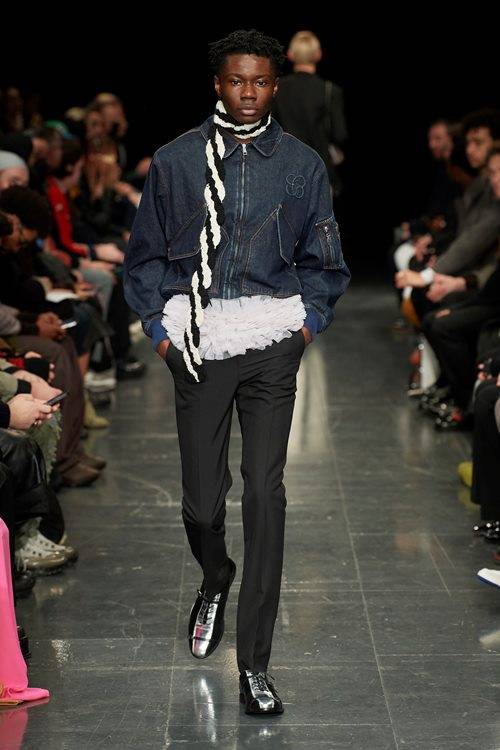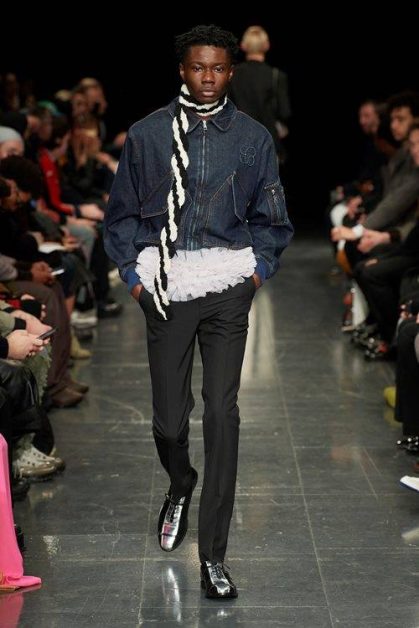 This season, the scarf has become an integral part of every man's clothes. Choose an elegant and warm look this winter by decorating your clothes with it, especially since it topped the list of accessories in the Autumn-Winter 2022-2023 shows, and its colors varied as well as its materials… The designers presented scarves made of soft cotton and others from wool and other materials that increase the warmth and elegance of the looks. The colors were dark or earthy…
Variations that fit the mood this season. It is very important to have your scarf to suit your style and the occasion you are going to. For example, stay away from printed or multi-colored scarves in your formal occasions and classic looks, because this type of designs is striking and may cause noise in your look. Adopt the colors with jeans and casual looks to add a youthful and lively touch to your presence. Choose from them the design for your personality and look. The scarf is a rectangular piece of cloth, measuring 10 inches wide by 70 inches long.
The materials used to make it depend on its functionality. Its main purpose is to protect the wearer from harsh weather, plus it stresses the attractiveness of any man as well. We recommend this model from Federico CINA with its long cut and distinctive color for a youthful, modern and fresh style. You can also choose a rectangular scarf, for example, or a thicker design that is longer and thicker than regular scarves so that it can be wrapped around the neck, and don't forget that many fabric options, colors and knitting patterns are available this season.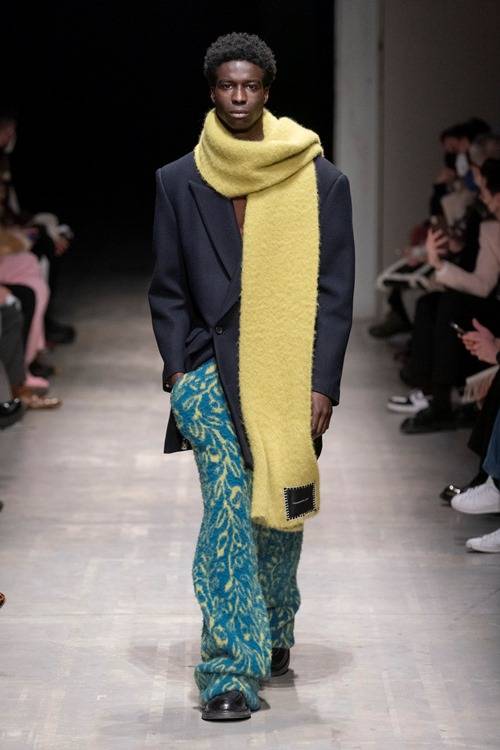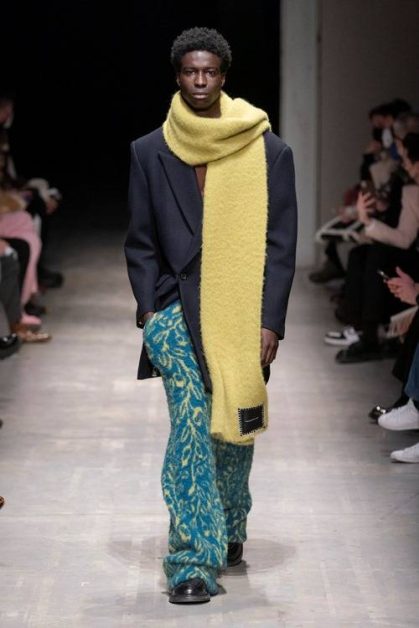 An irreplaceable option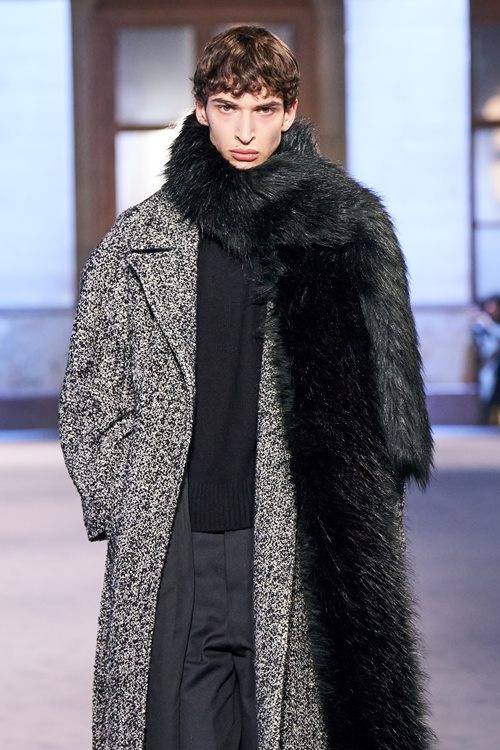 Scarves made of wool blend are the most used by men. Available in medium and heavyweight, neutral colors are a popular choice, and are often worn over a collared shirt to prevent itchy skin and rashes. Woolen scarves help keep the neck warm in winter and are an irreplaceable option.
The multiple and diverse ways of wearing male's scarves are among the things that many categories of men may not care about because of the belief that wearing them is something that does not contain the different modern and classic fashion methods, regarding the method of knotting, tying and wearing the scarf, which represents an inaccurate belief on the absolute, because there are many of their patterns that may fit with certain ways of knots and ties and do not fit with other types.
and the effect of the style and type of clothing that a man follows regarding the shape and type of ties and scarves knots should not be overlooked, because there are ties of them that go along with classic formal men's clothing, there are other types of men's scarf ties and knots, which are ideal for those who follow the style of casual clothes of all kinds or for men who prefer to wear light sports clothes. What do you think of this scarf from the house of Spyder, with its shortcut and attractive color, which suits different types and shapes of clothes?