This type of watch is distinguished by its exceptional appearance and is often made of sapphire crystal because of its durability of the sapphire crystal and its ability to resist scratching. The first transparent watch was made in 1888, according to Juan F. Deniz of the Antiquarian Horological Society.
Hublot Spirit of Big Bang Tourbillon watches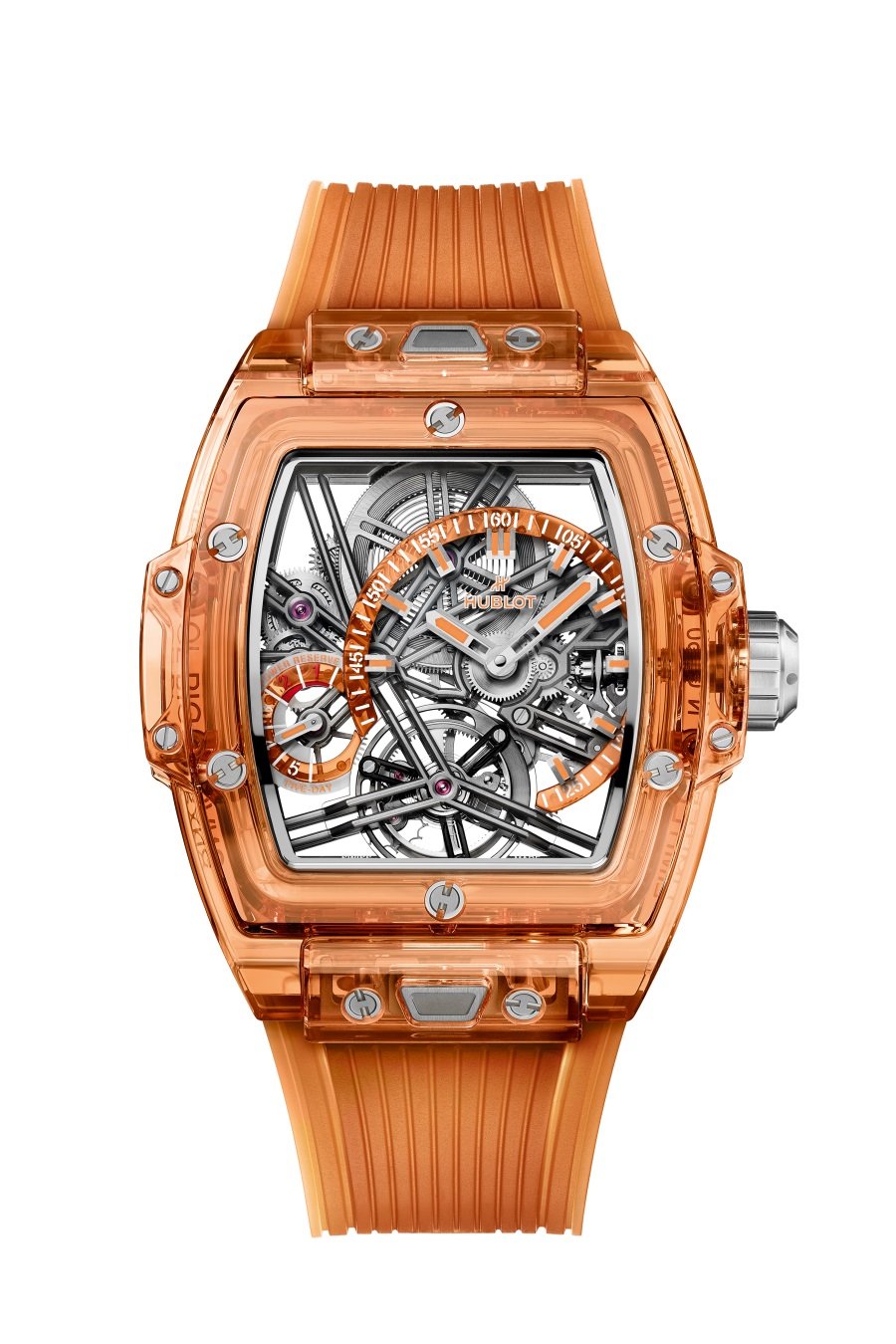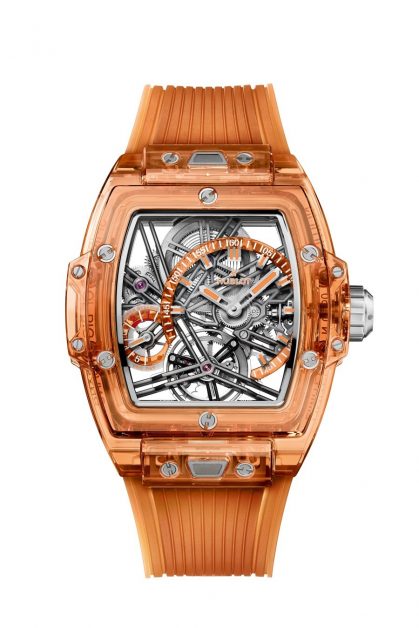 Presented by the Big Bang collection with its colorful and eye-catching designs, the watch features a skeleton dial framed by a polished sapphire crystal case and is supported by a manual-winding tourbillon movement. The watch is available in a 42mm size with an orange transparent rubber strap.
Zenith's Defy Zero-G watch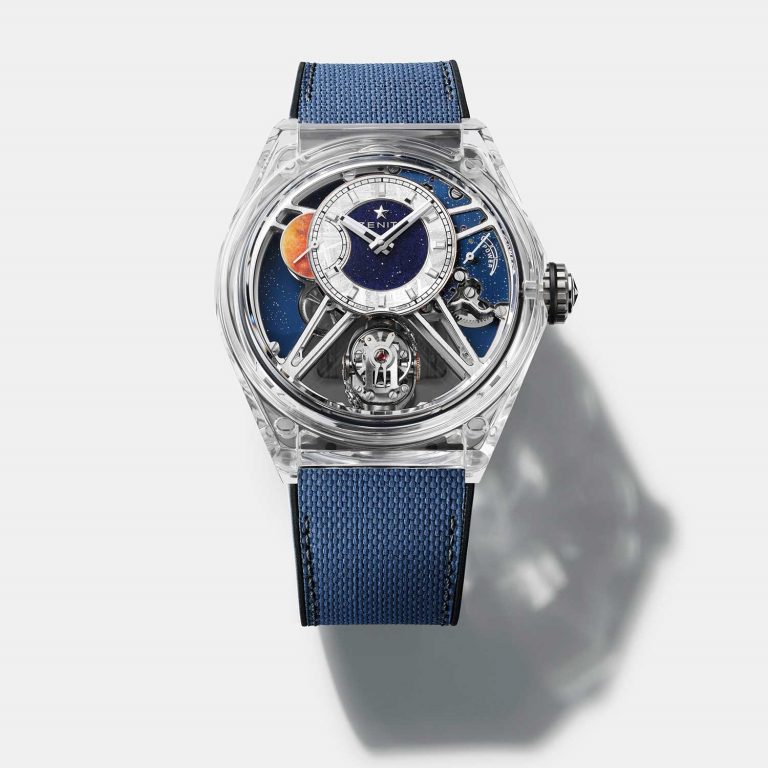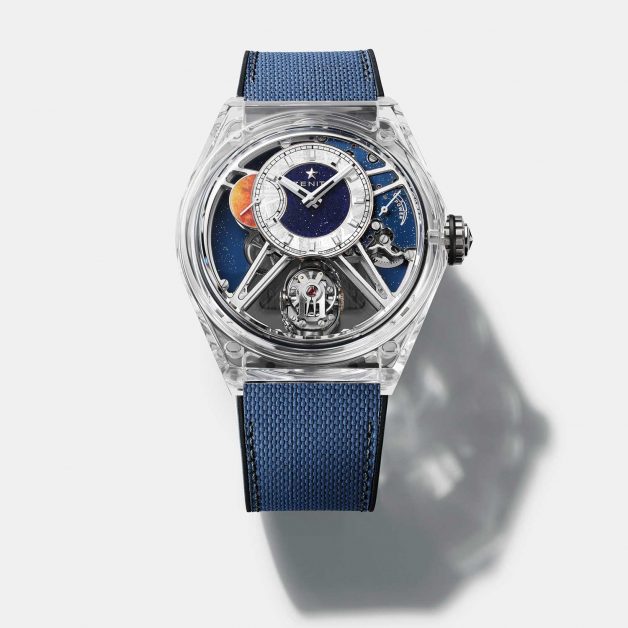 Presented by the Defy collection, the watch has an open dial, made of aventurine glass, meteor mosaic, and Grand Feu dial with an elegant sapphire crystal case, also supported by a Gravity Control movement.
Boy.Friend Skeleton Red Watch, Chanel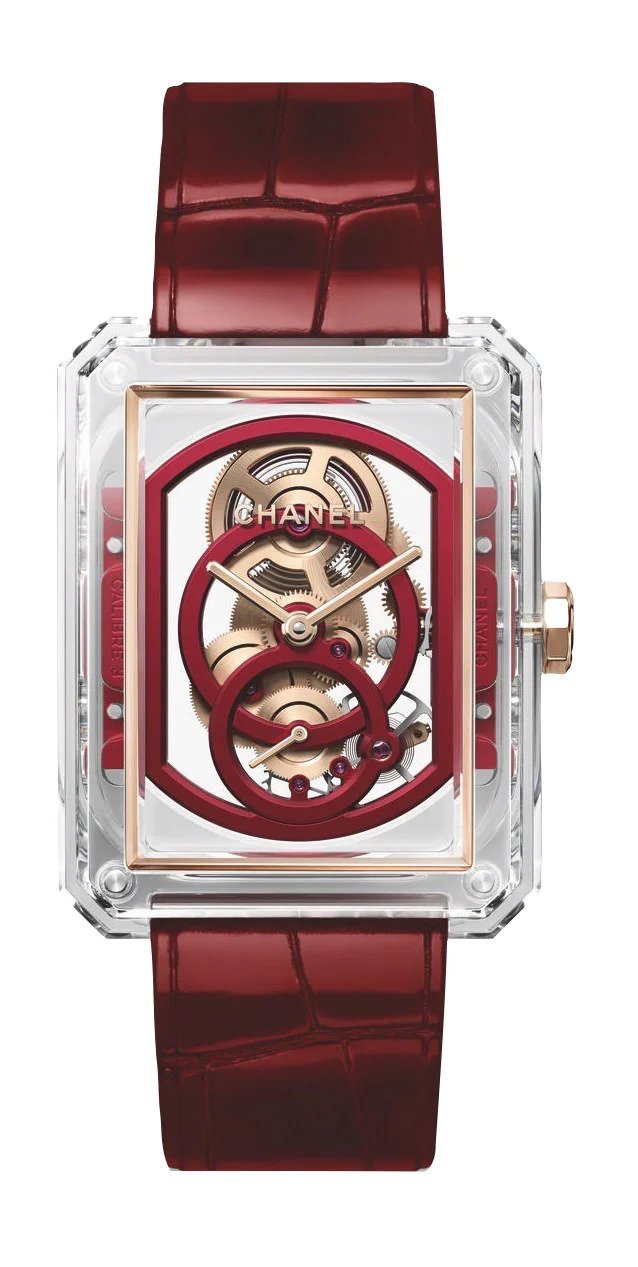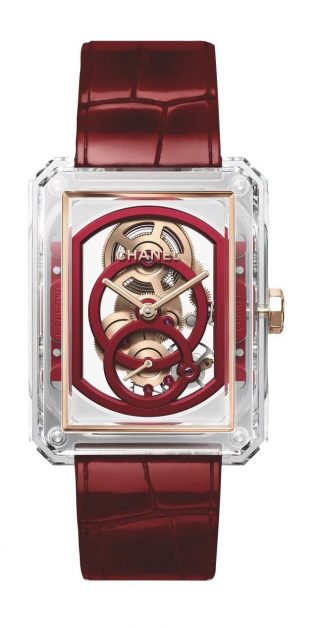 It features an attractive, colorful design, and the watch is supported by a manual winding mechanical movement made of 18 carats of beige, and gold, and contains an open watch dial, made of sapphire crystal. Or gold with a triple folding buckle.
Legacy Machine FlyingT watch from MB&F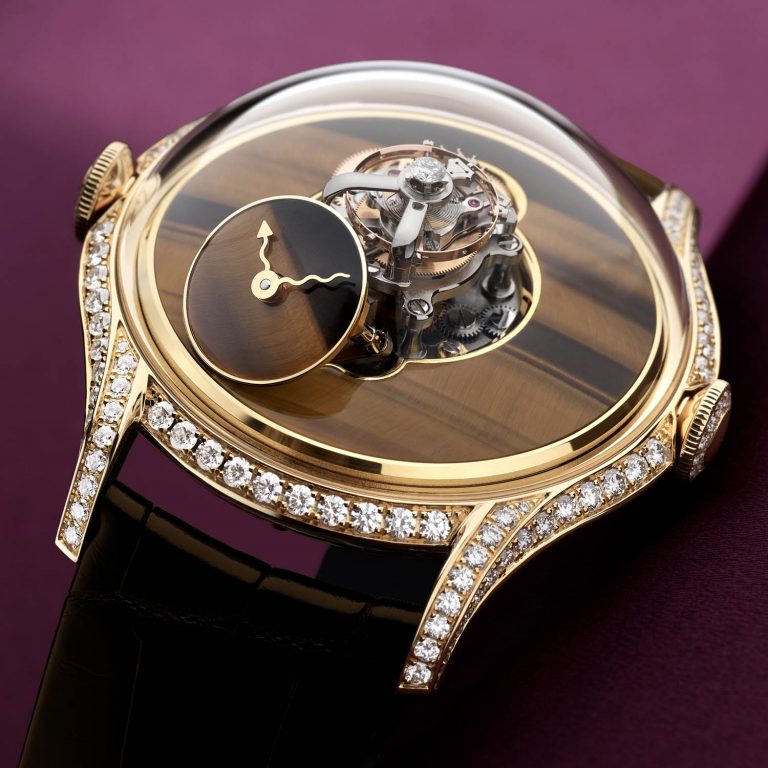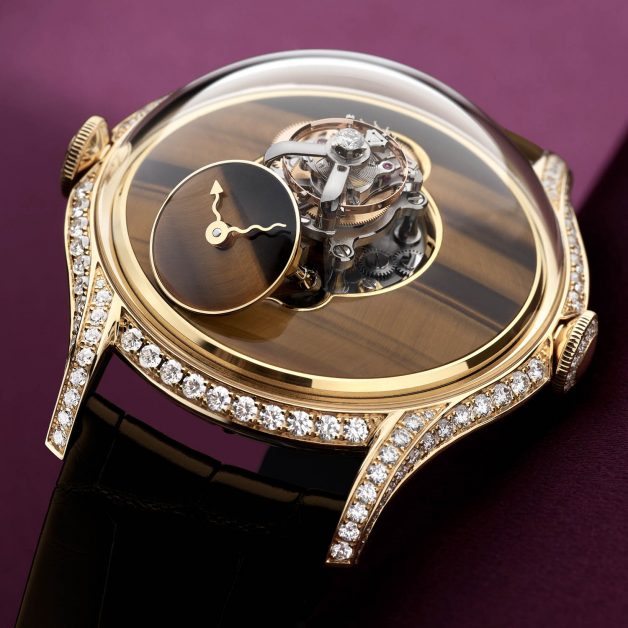 Featuring a common axial view design, the watch is made of 18 carats of yellow gold, and contains an elegant watch dial bearing the effect of the tiger's eye, and is inlaid with a group of brilliant-cut diamonds. The watch is also domed with an elegant sapphire crystal casing, which is a distinctive feature of watches in the Legacy Machine group.