During this time of the year, a twenty-something girl is in need of a drastic change in everything, including her fashion choices, for various reasons, primarily to break the monotony and inject some fun and excitement into her life. To achieve this, she must embrace fashion trends that are fun and vibrant, allowing her to break free from routine.
Diverse fashion combinations for the twenty-something girl exude attractiveness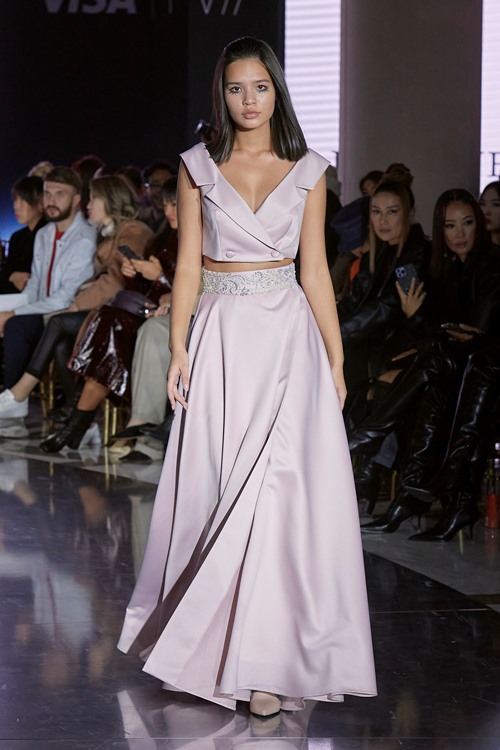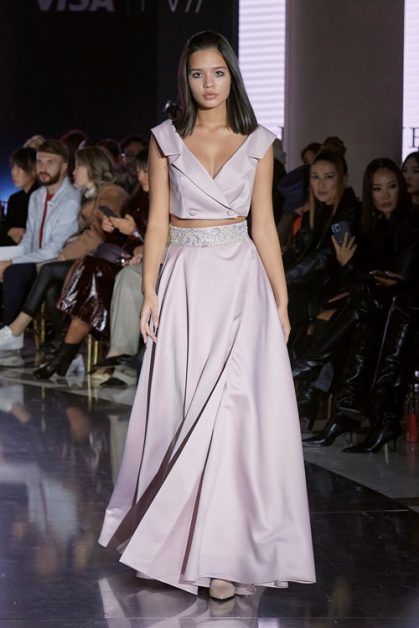 Don't hesitate to opt for elegant long dresses, as they are among the most stunning outfits that are worth having. We recommend this model from InClover, especially since this color greatly enhances your beauty. It's worth noting the importance of considering body shape when purchasing a dress. If you have a slender figure, a fitted dress is suitable, while if you have a fuller figure, it's better to choose a dress that complements your body shape.
Wearing skirts is one of the most beautiful ways to express the femininity of a twenty-something girl. They suit all girls, whether tall or short, so it's recommended to have a skirt that accentuates your femininity. However, choosing dresses and skirts does not mean neglecting or avoiding jeans. On the contrary, jeans are an excellent choice for work or study environments. Many girls tend to gravitate towards bold and vibrant colors, considering them part of the modern fashion world. However, they shouldn't forget that beauty lies in tranquility, elegance, and softness. Therefore, they should lean towards soft colors like pink or purple.
Attention must be paid to the nature of a twenty-something girl's life. If she is employed, her clothing choices will differ from those of a non-working girl. This should be carefully considered when buying and coordinating various fashion items.
Therefore, it is possible to divide the wardrobe into two sections. Fashion-forward clothing should not exceed 30% of a girl's wardrobe, while the remaining 70% can consist of formal clothes that are required on a regular basis. This way, the girl will have everything she needs in her wardrobe.
Fashion colors are always evolving from year to year, so every twenty-something girl is keen on keeping up with the fashion trends when it comes to buying and coordinating clothes. It's essential to be aware of the colors that are suitable for the time when these clothes are worn. With the arrival of summer, girls search for the latest fashion trends in summer clothing and popular colors, aiming to shine and stand out with unique looks.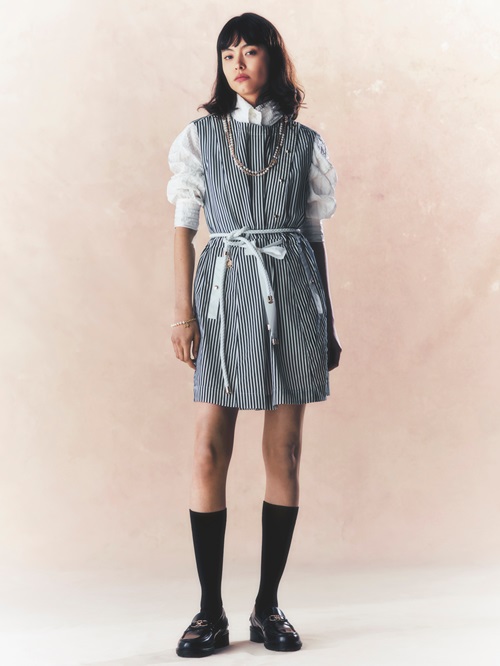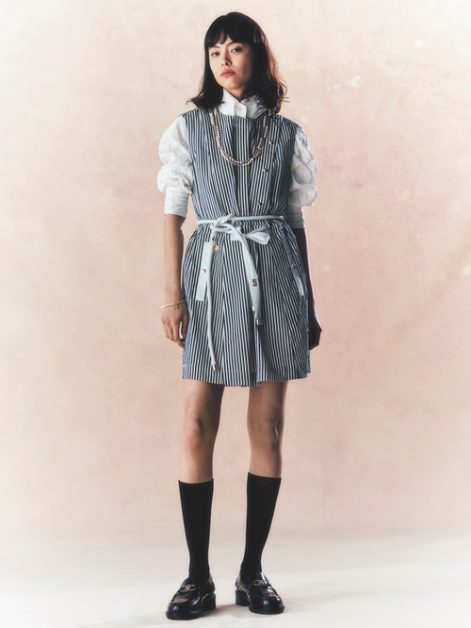 Diverse fashion combinations for the twenty-something girl are vibrant and full of vitality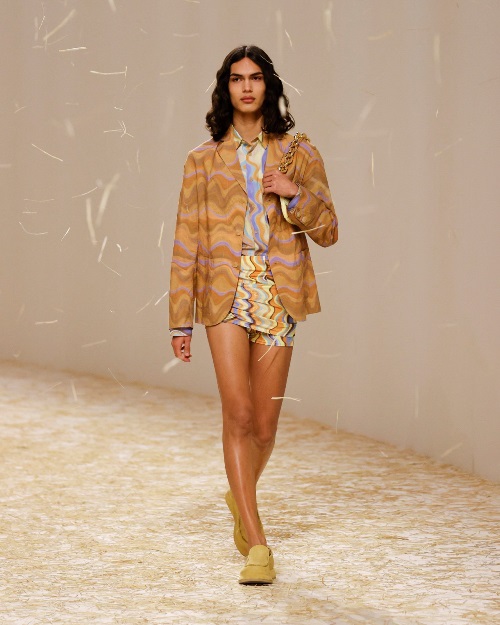 Embrace the modern and refreshing style presented by Jacquemus, with short skirts, shirts, and jackets in unmatched summer colors, to achieve a beautiful look.
It is well known that summer favors light and vibrant colors, allowing you to stand out with distinctive looks. Dark colors are not recommended to be worn in summer due to the intense sun heat, which is more attracted to darker shades. Therefore, girls are advised to choose cheerful colors to feel comfortable, joyful, and avoid discomfort when going anywhere during this season. It is also recommended to opt for lightweight fabrics that provide freedom of movement and choose loose-fitting clothes for added comfort throughout the day.