Geometric mirror designs have been a major design trend for many seasons, ideal on the walls of the home in all its forms, from modern to Scandinavian style.
The latest designs of mirrors with geometric shapes for the walls of the house
This mirror features a green lacquered frame, revealing a modern look that is elegant and distinctive despite its simplicity.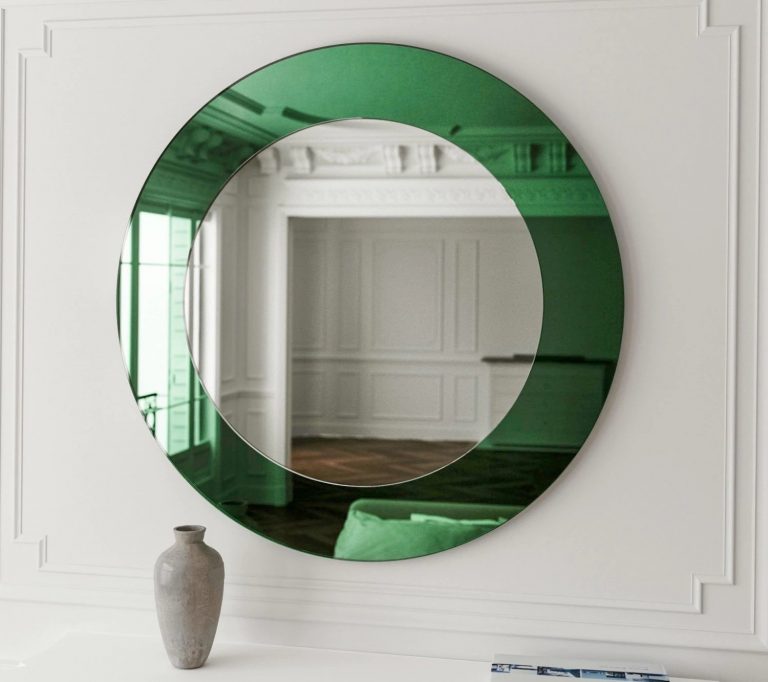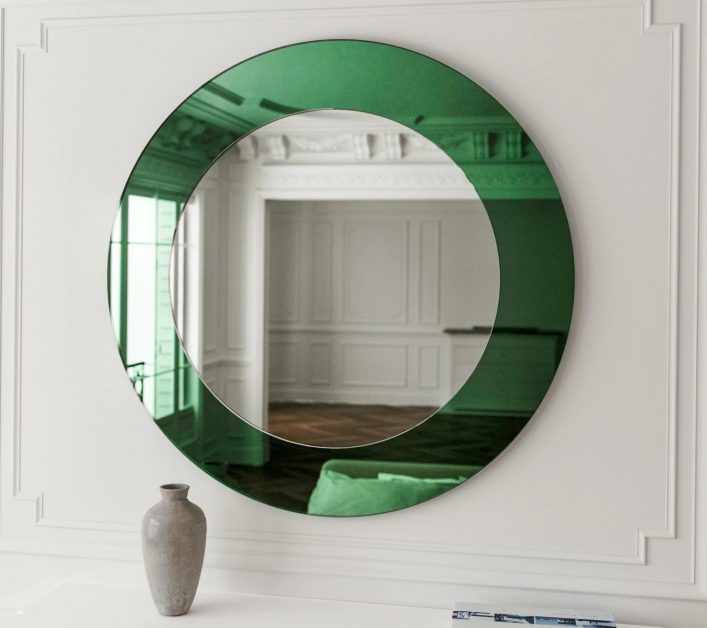 The beauty is in the simplicity of the geometric shape and the soft frame, and when you design the mirror in this size, it conquers the décor of any room.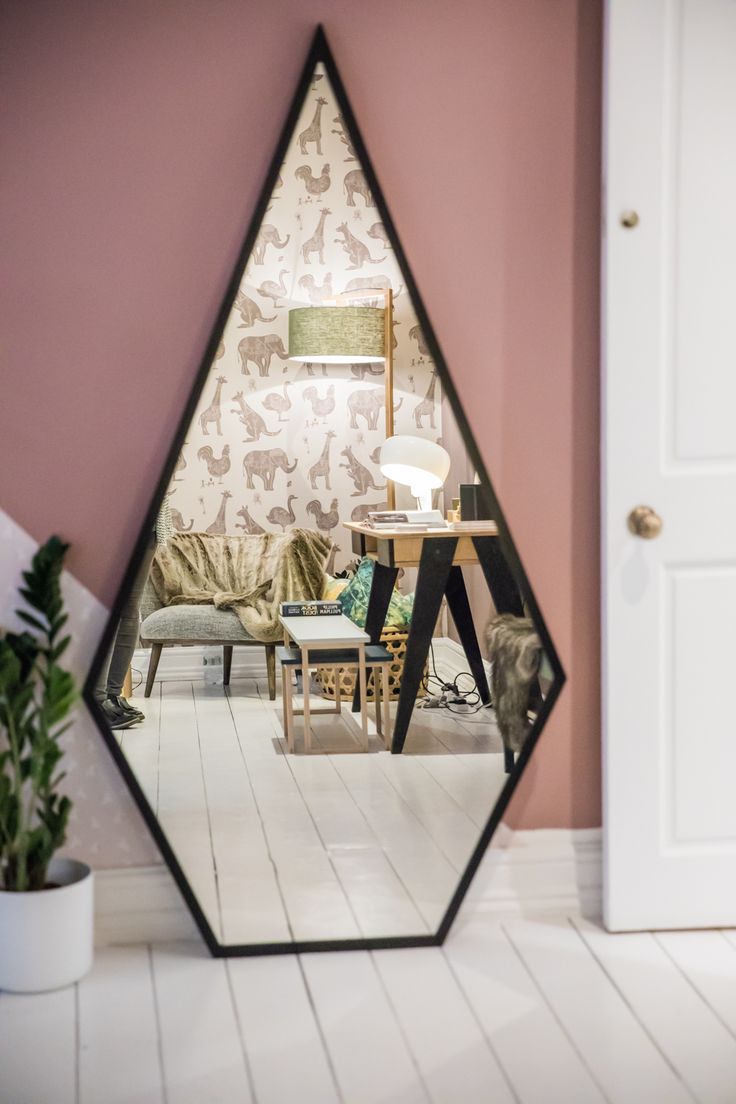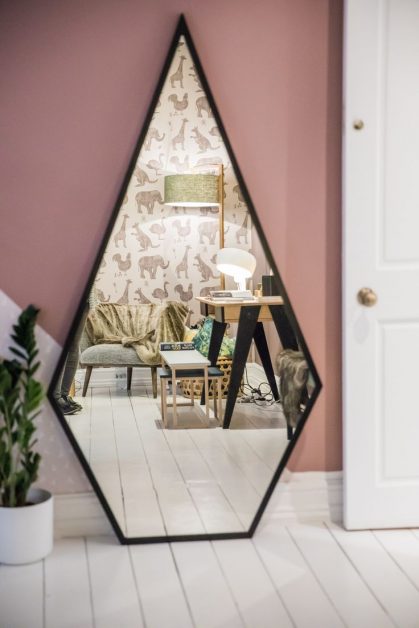 Mirrors with simple wooden frames and geometric shapes are attached to the walls of various rooms of the house.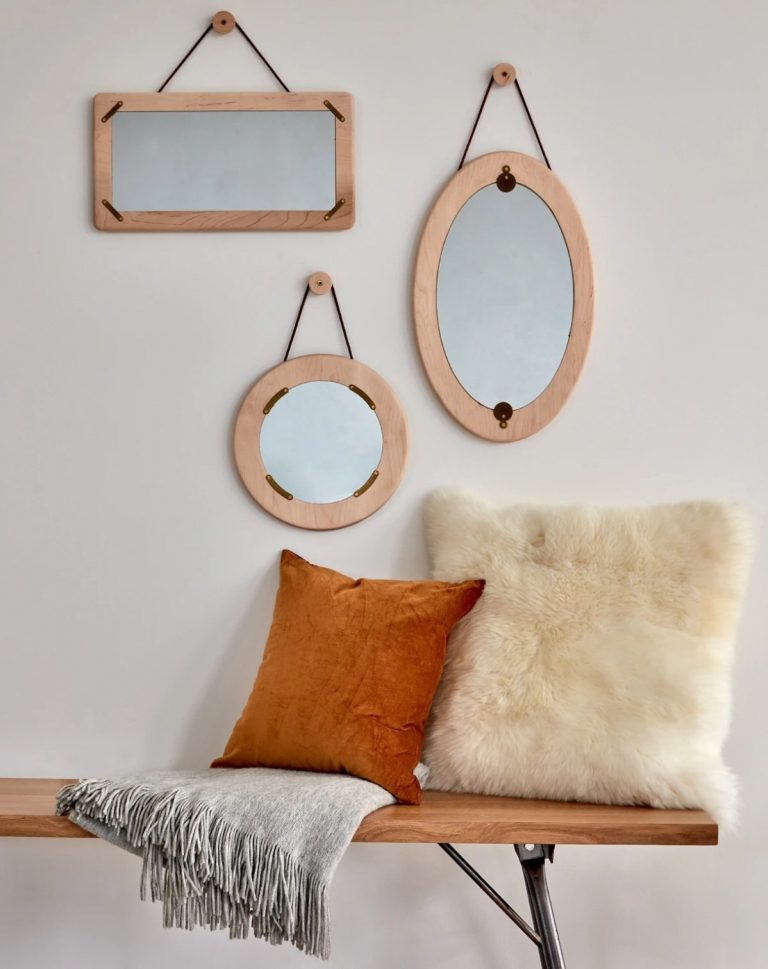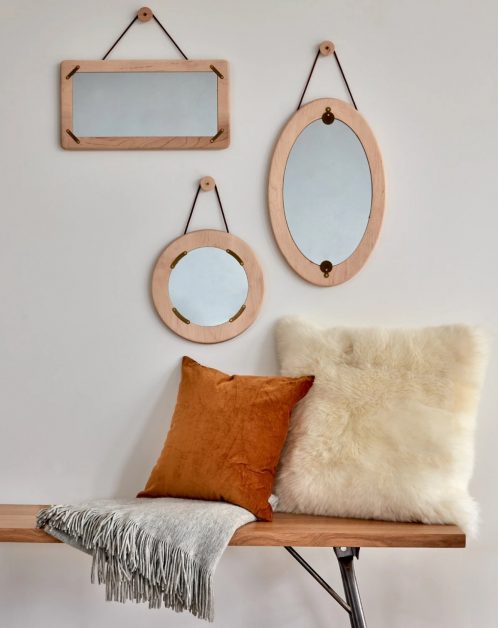 A distinctive set of mirrors with simple geometric lines covering empty walls with a special aesthetic touch.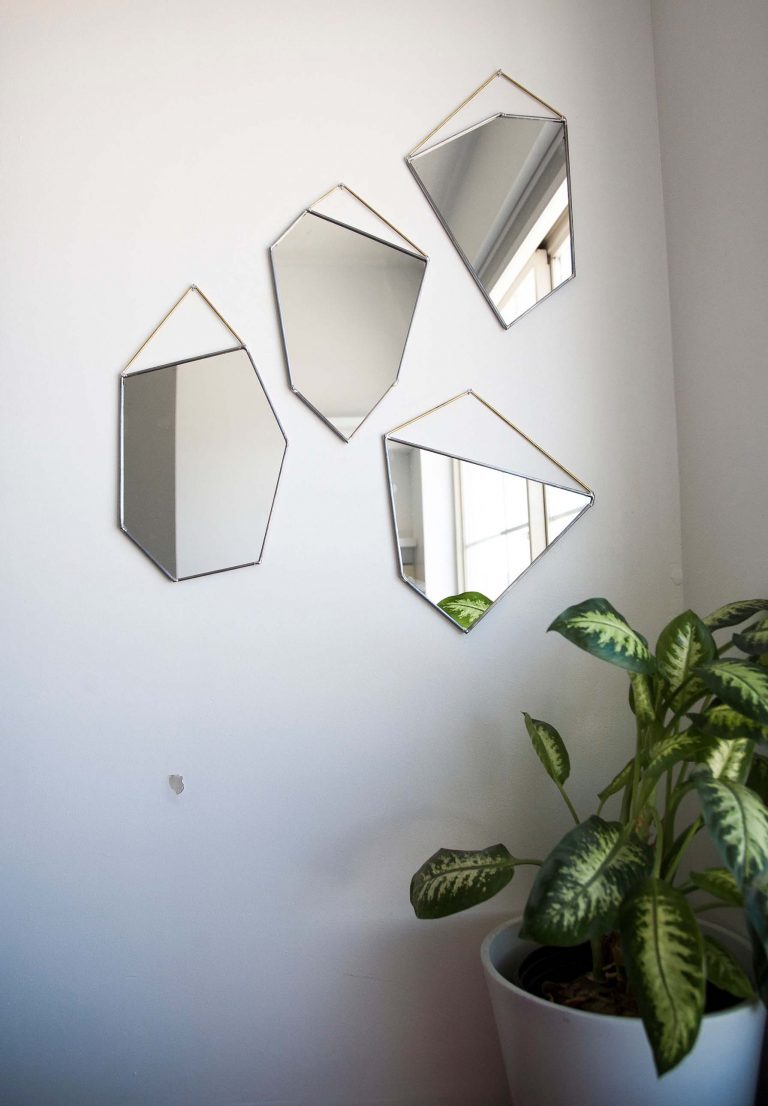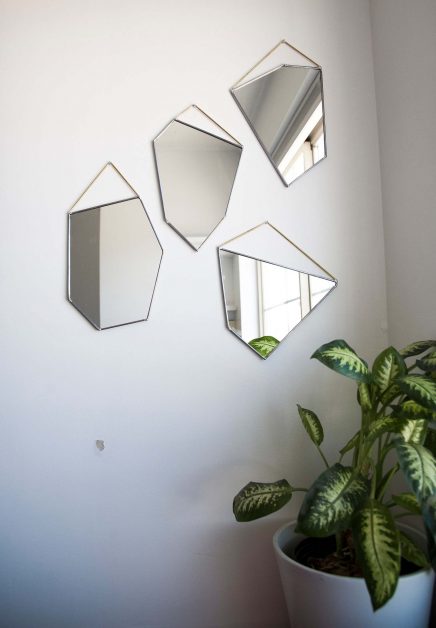 Mirrors with metal frames add elegance through the gloss, distinctive design, and liveliness.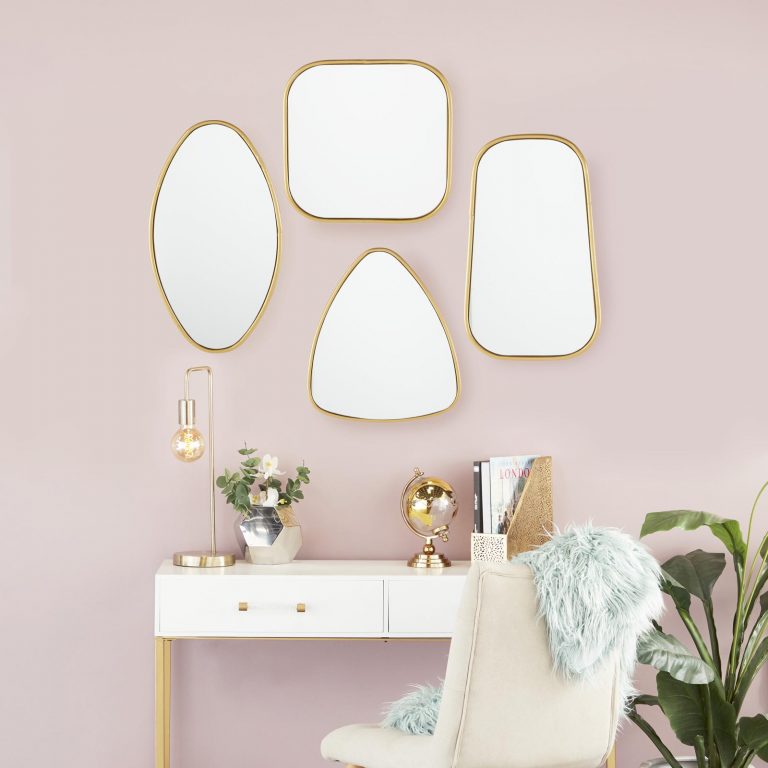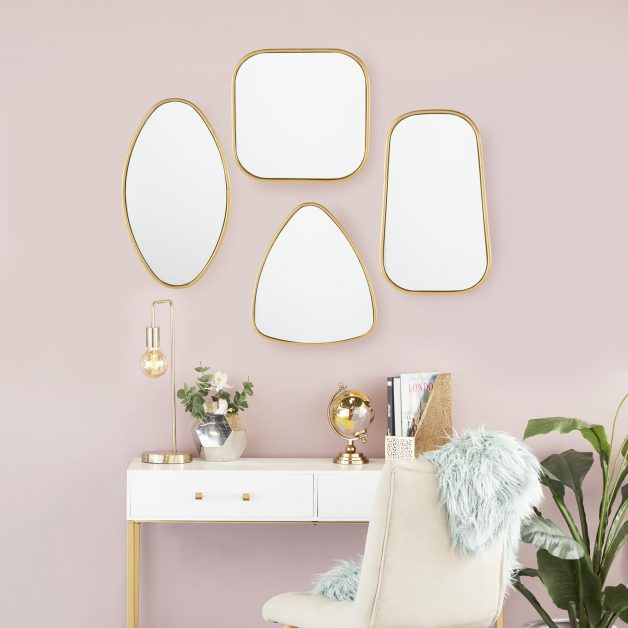 This wall mirror brings stunning elegance to the home with its simple geometric shape and attractive black frame.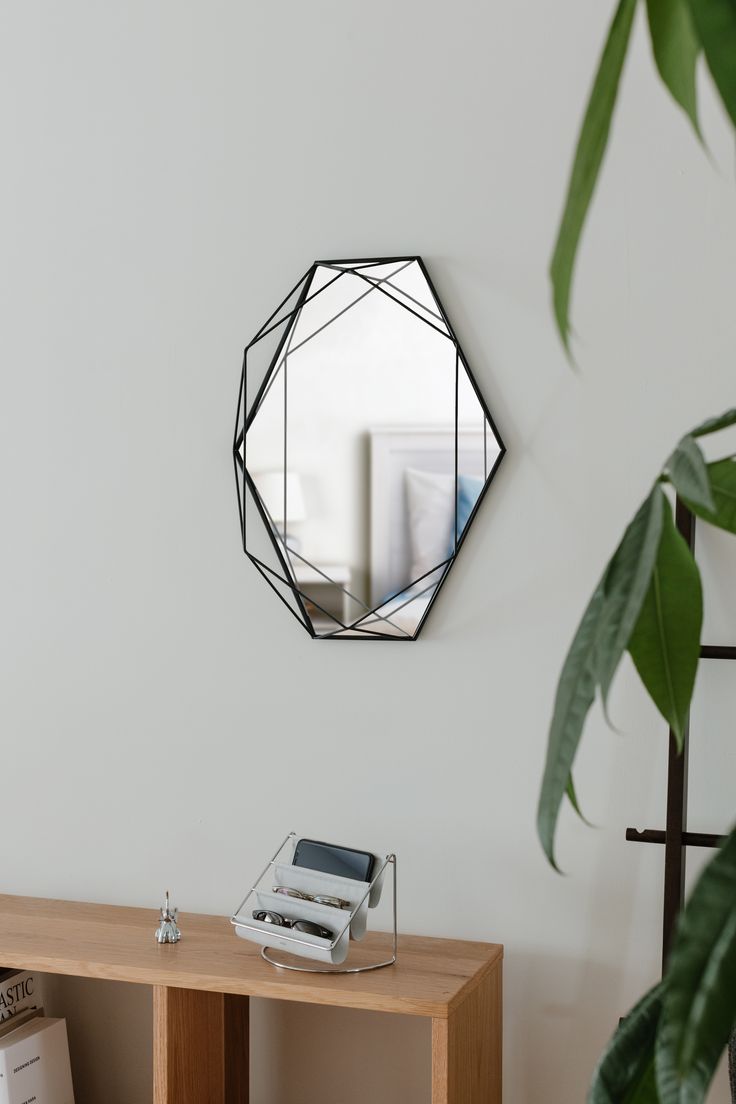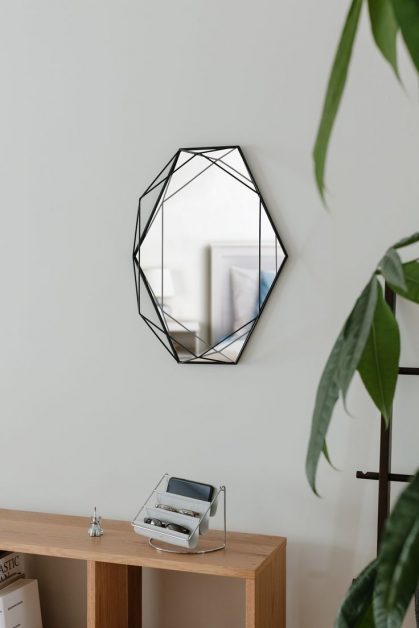 A small hanging mirror that conquers any wall with its distinctive geometric design paired with a small planter.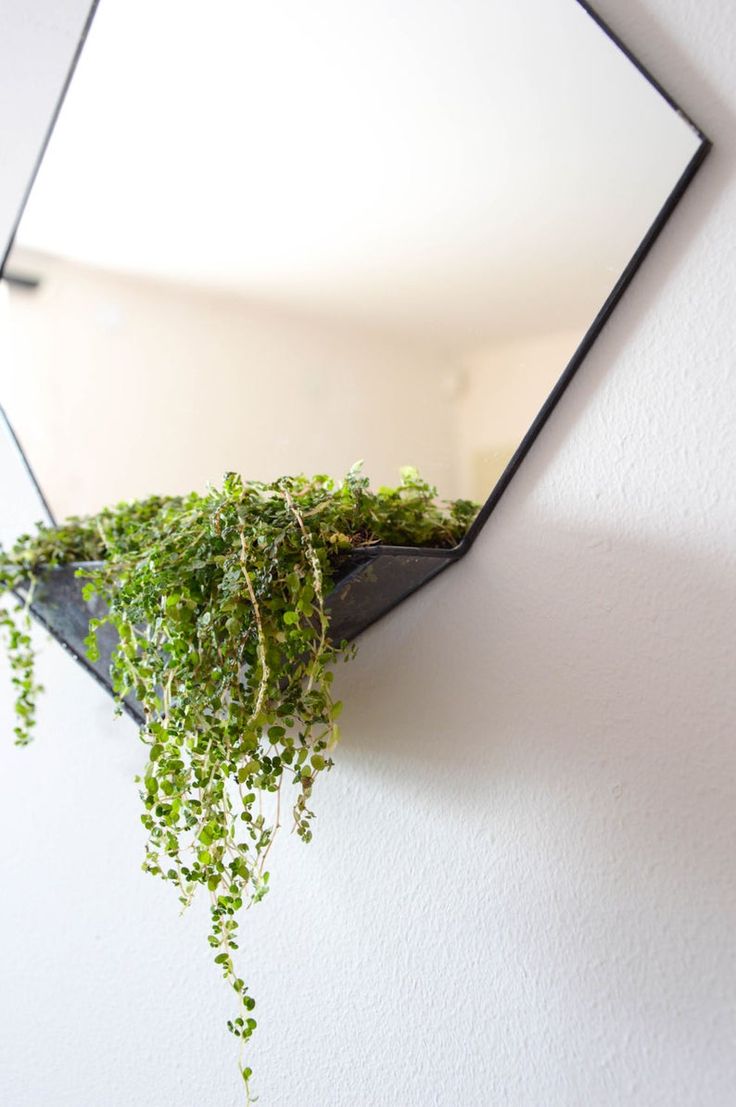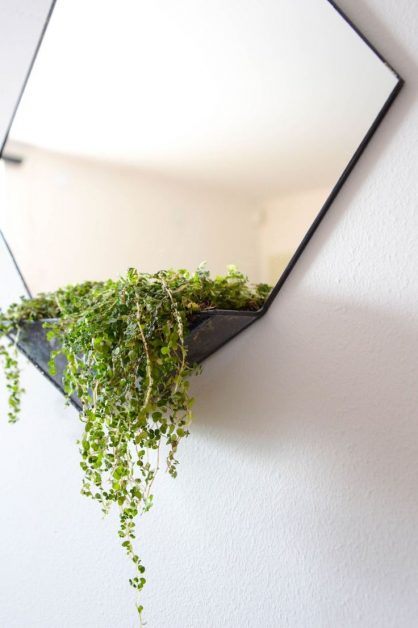 Mirror designs with mirrored faces used as an art piece that affects the interior décor, adding luster and distinction to your home décor.