Tired of the luxury and sophistication of wearing earrings, bracelets, and necklaces? If your answer is yes, experts advise you to try the fashion of brooches. Although brooches are associated with royal families and serious formal occasions, they can sometimes be playful. Have you ever looked at brooches inspired by the animal world, for example? Read on to learn more about animal-inspired brooches.
#1 Cartier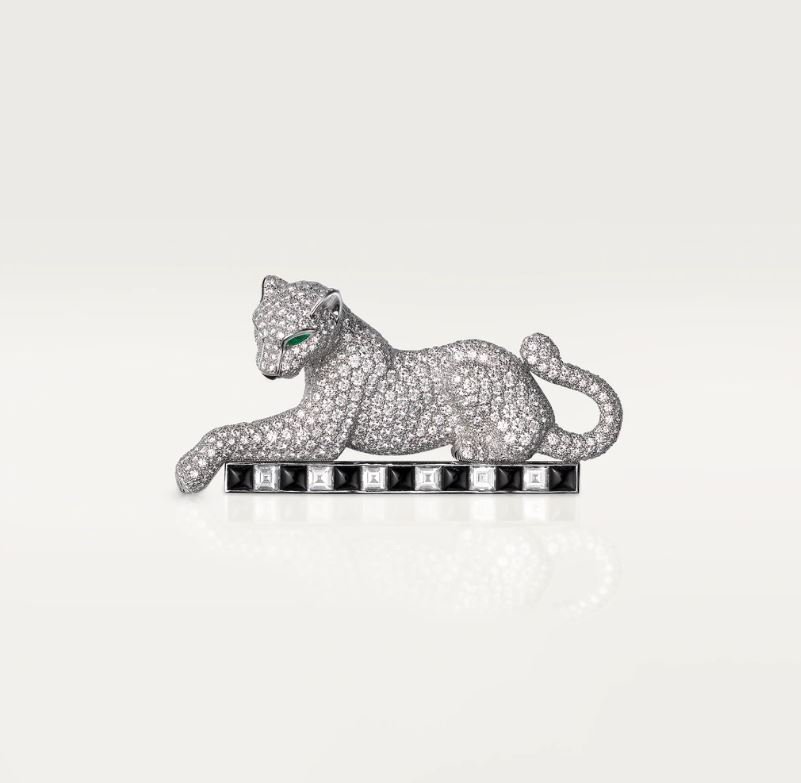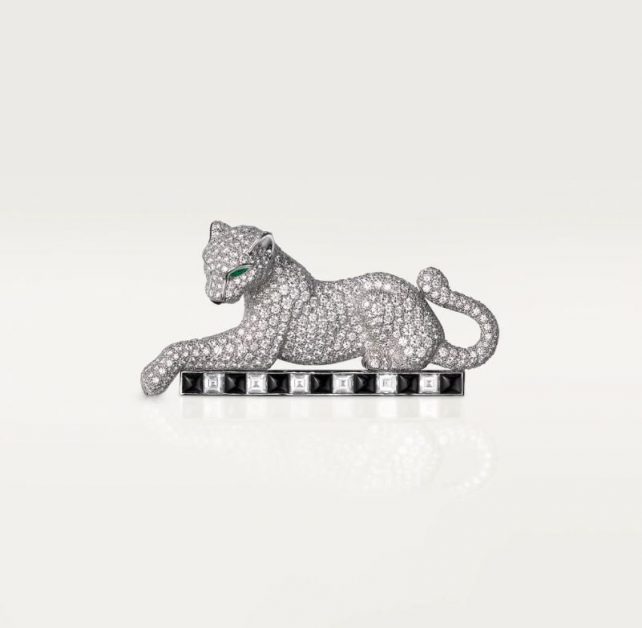 The world of nature and animals is a major source of inspiration for jewelry designers. The French house Cartier is a good example of this, as its name is associated today with the image of the spotted leopard. The house of Cartier revealed its leopard for the first time in 1914, and the design of the leopard has grown over the past years until it became what it is today. Given its importance in the world of jewelry, we have chosen for you the Panthère de Cartier brooch made of 18 carats of white gold and studded with white diamonds, emeralds, and onyx.
#2 Chaumet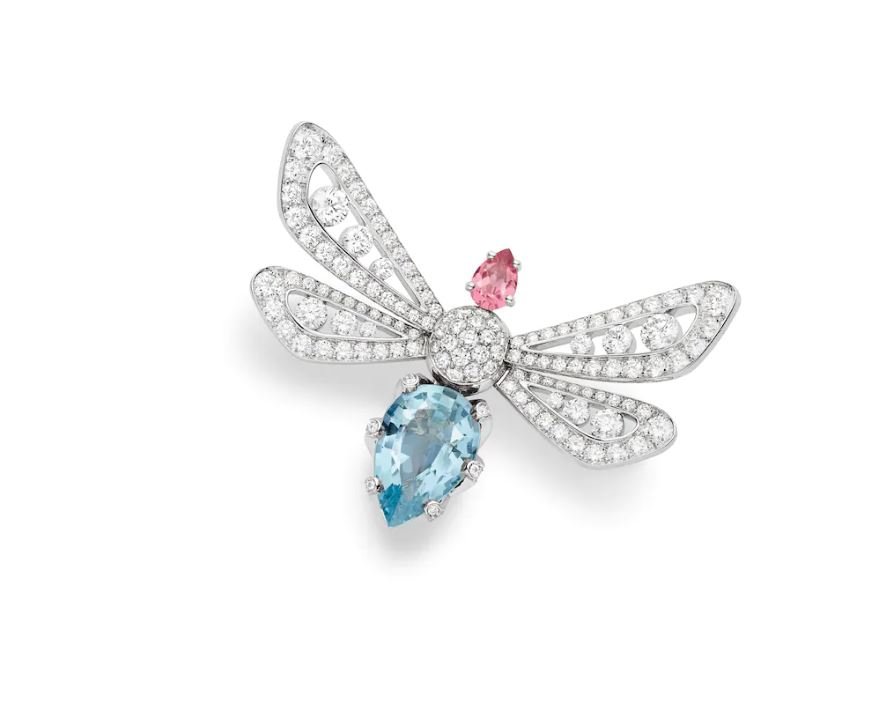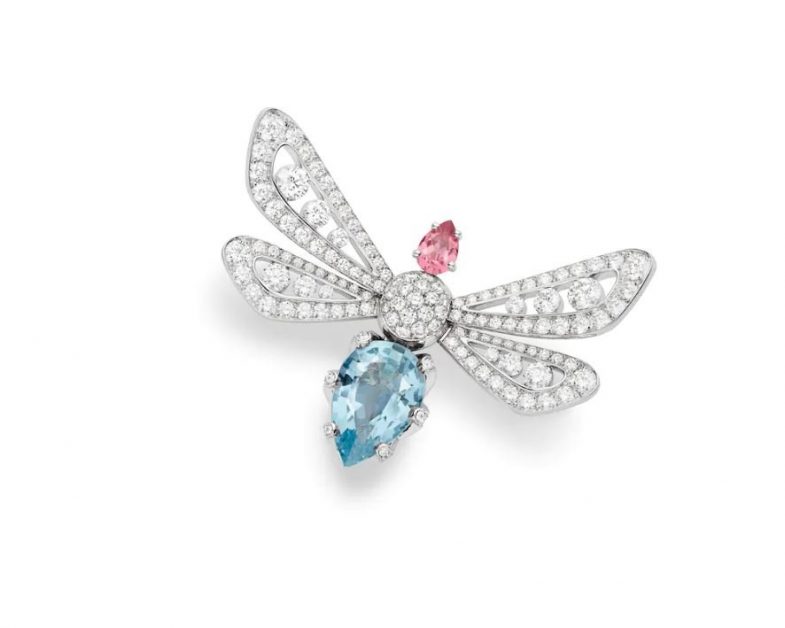 As we mentioned above, brooches can be playful. As you can see, Chaumet has adopted colored gemstones for the Abeille brooch, which means bee in French, giving its design a youthful and lively touch.
#3 Van Cleef and Arpels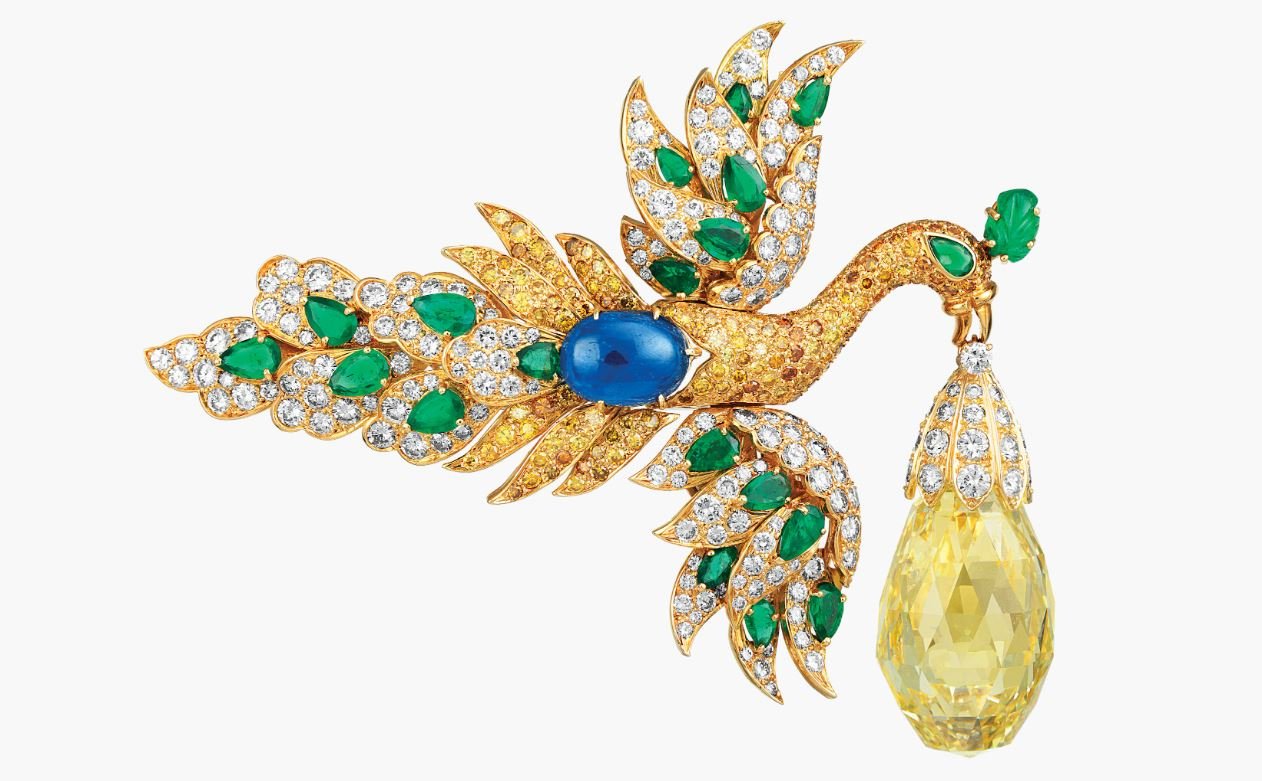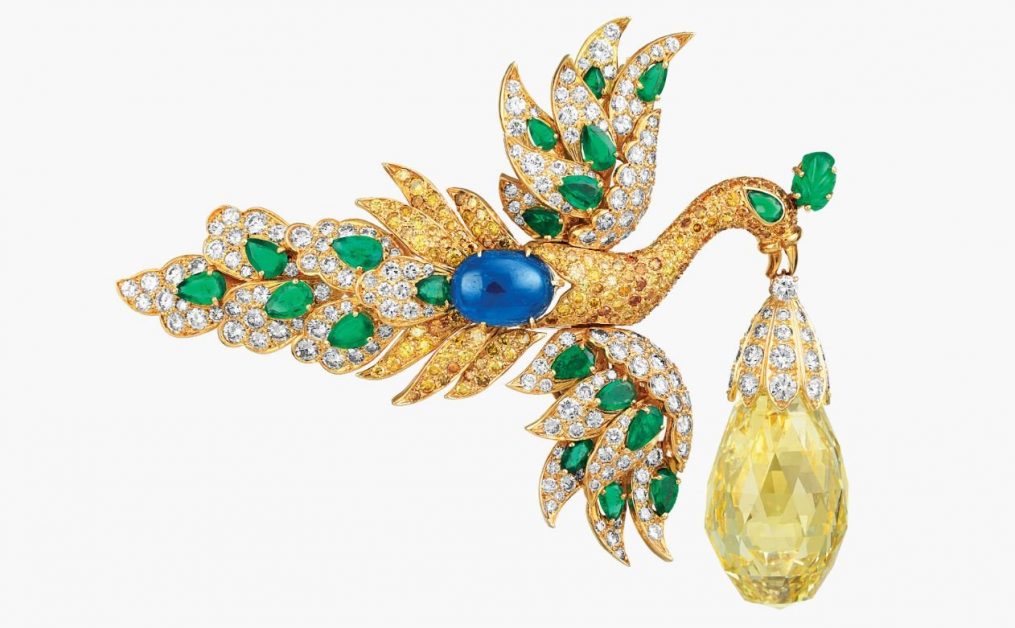 This Van Cleef & Arpels design Walska brooch gives the impression that a mottled bird has covered your clothes. According to the house, the brooch is a one-of-a-kind piece. This is because of the yellow diamond known as the Walska Briolette, which was worn by Polish opera singer Ganna Walska as a necklace.
#4 Tiffany & Co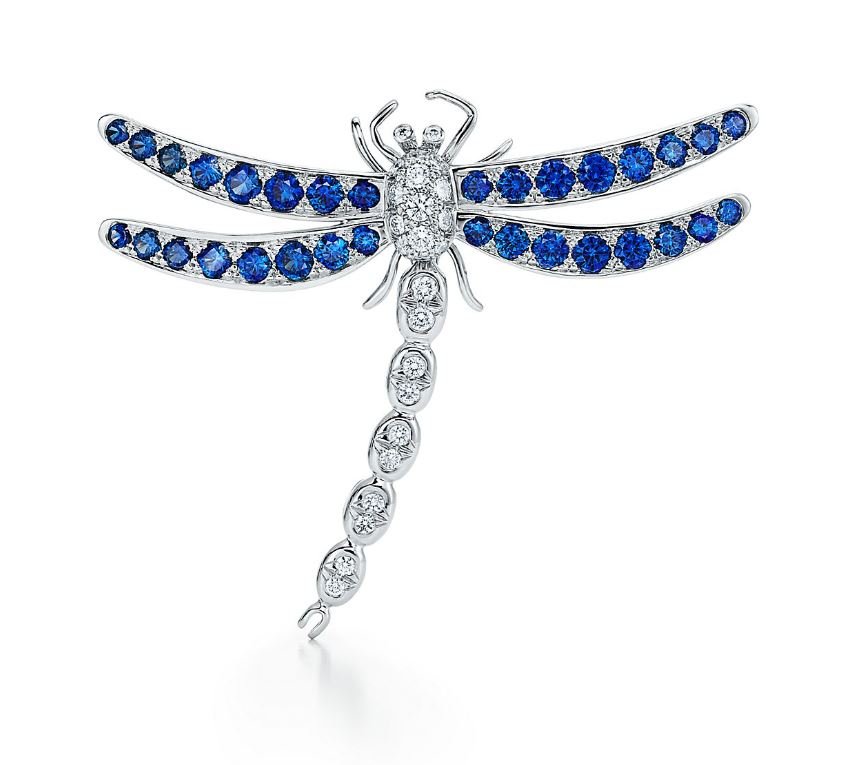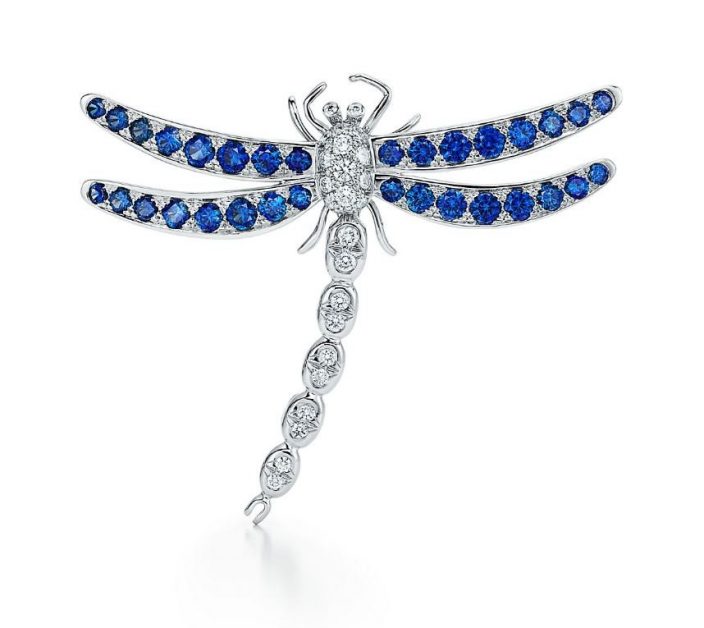 The dragonfly is considered a good omen and is said to bring luck, prosperity, harmony, and wealth. Legend says that if you see a dragonfly and make a wish, your wish will come true. Therefore, we are not surprised when we see him in the groups of the most important international roles, including Tiffany. The design of this Tiffany brooch is distinguished by its elegance, as the house adopted only two precious stones, a sapphire, and a white diamond.
#5 De Beers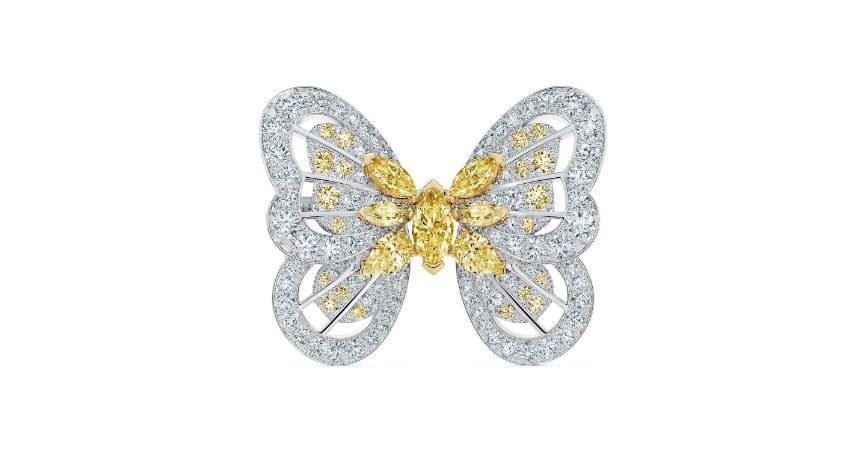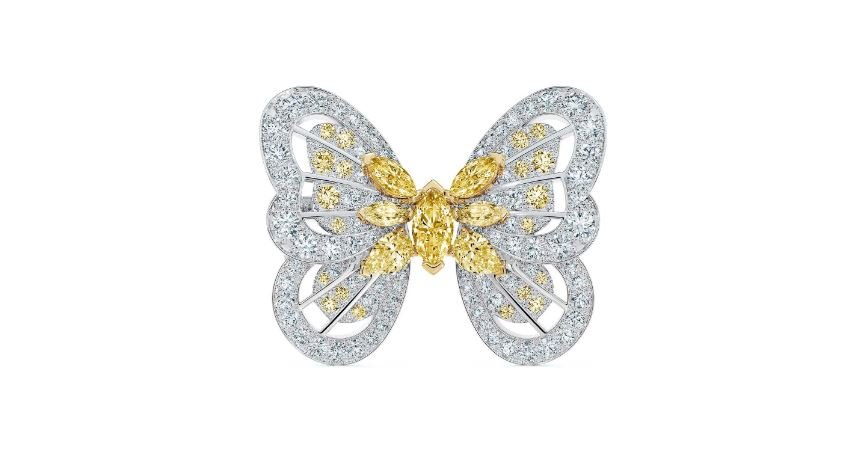 In designing this brooch, De Beers takes us to a world of dreams thanks to its soft colors and simple and elegant design. The brooch is made of white gold and studded with white and yellow diamonds, inspired by the life cycle of a butterfly. The brooch can be worn alone or with a matching necklace, with the butterfly wings weighing about 3.46 carats.