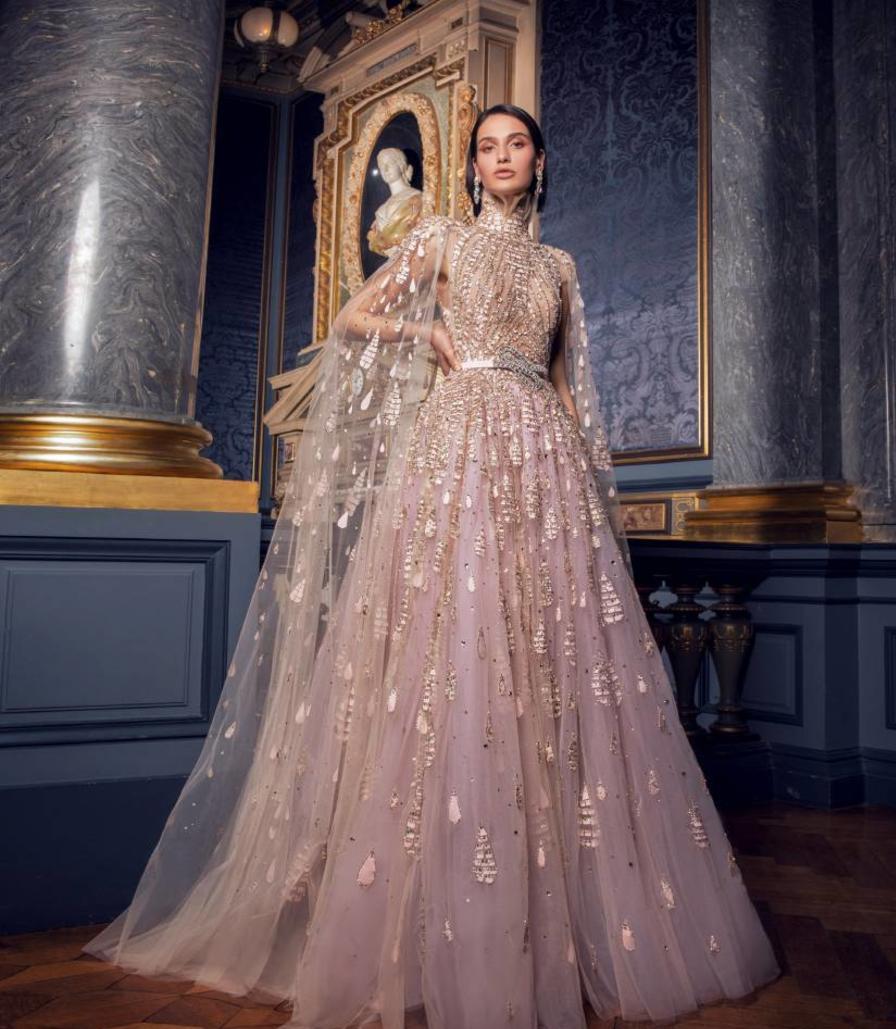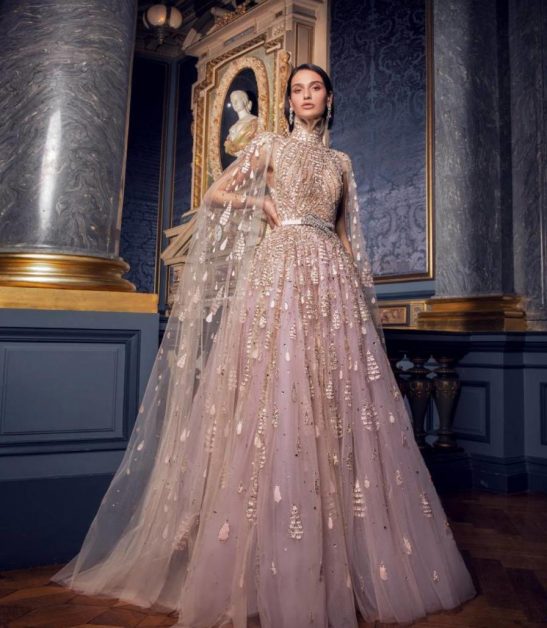 Choose chiffon and lace evening dresses for a luxurious look during your various summer occasions this season. And keep up with the most prominent fashion trends to meet your desire to wear an elegant design and a distinctive material. Especially chiffon and lace are among the most beautiful and best fabrics.
sophistication and elegance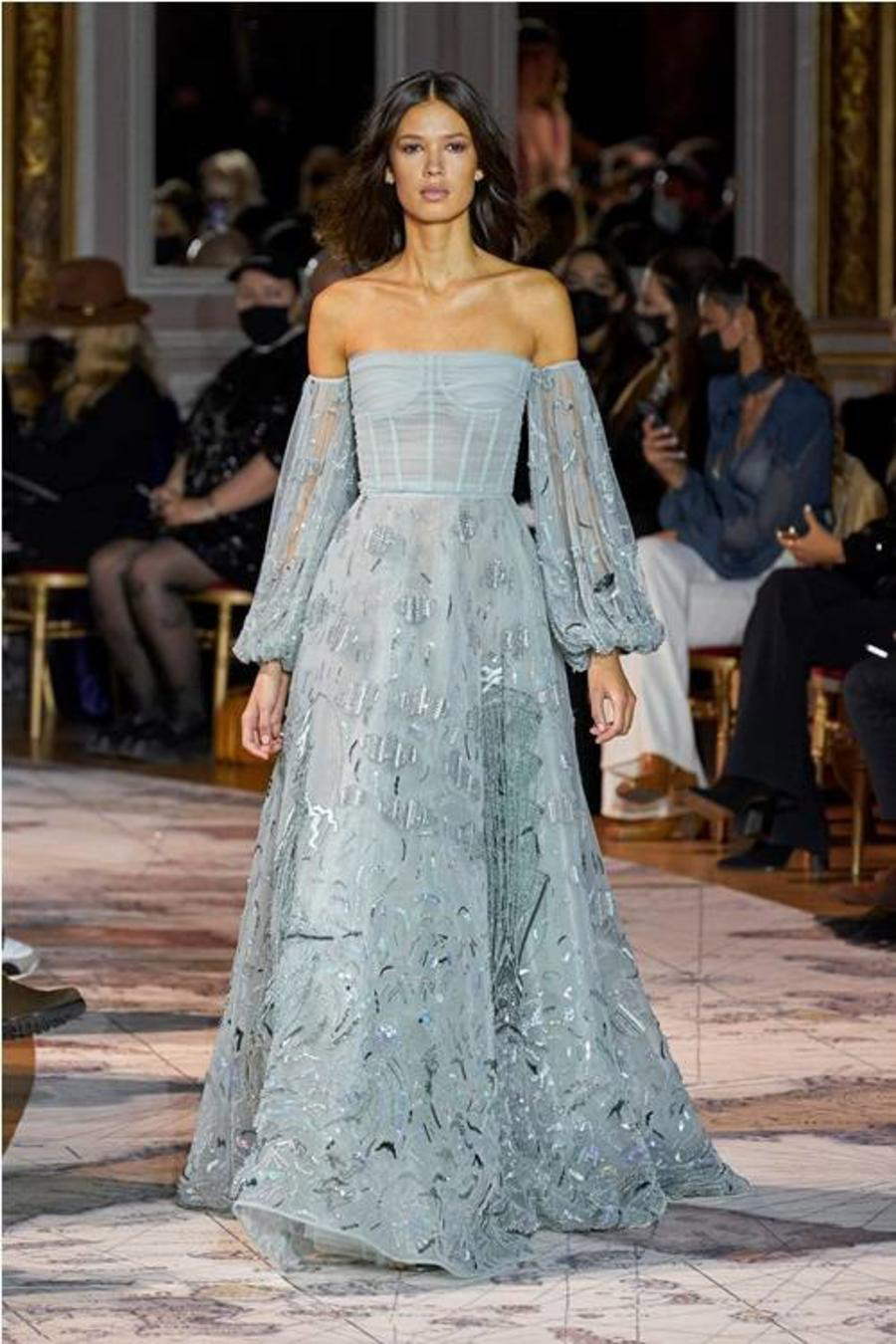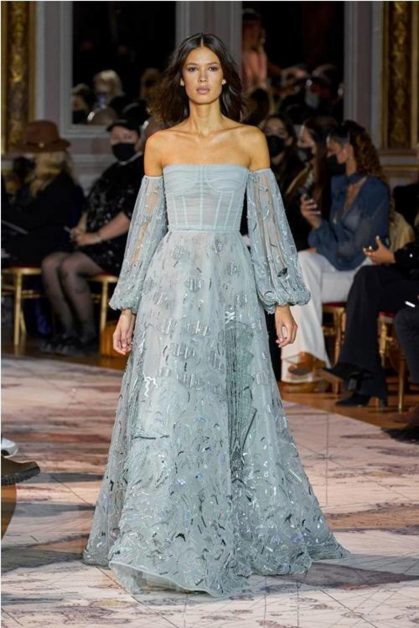 The models of chiffon and lace evening dresses are distinguished by unparalleled elegance and elegance, and the beauty of the summer 2022 models is that they combined several fabrics together. It suits all ages and tastes, as it is suitable for teenage girls and young women, even older women. The models of chiffon and lace dresses provide many and multiple colors and it is easy to combine one color together, which suits different tastes.
If you have an evening and would like to have a different look from others, we recommend this dress from Giannina Azar in a bright white color that is irreplaceable during the evening, designed with a long cape of chiffon and frills of chiffon and lace from the neck to the waist area.
If you are looking for models of chiffon and lace evening dresses, several designs have emerged with original cuts and wonderful colors based on chiffon fabric with lace. Here, we noticed the models of French lace dresses with chiffon inserted, and it became a wonderful masterpiece, especially since the chest and sleeves were designed from lace with the use of chiffon fabric.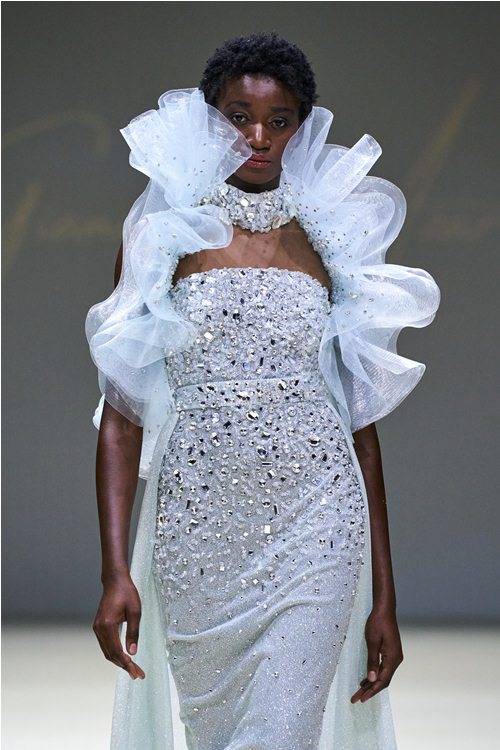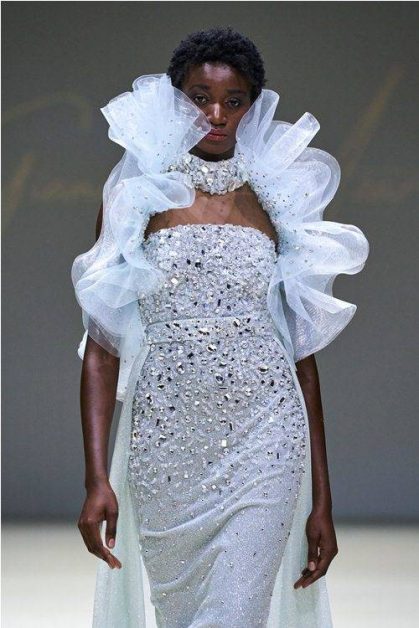 Simple and luxurious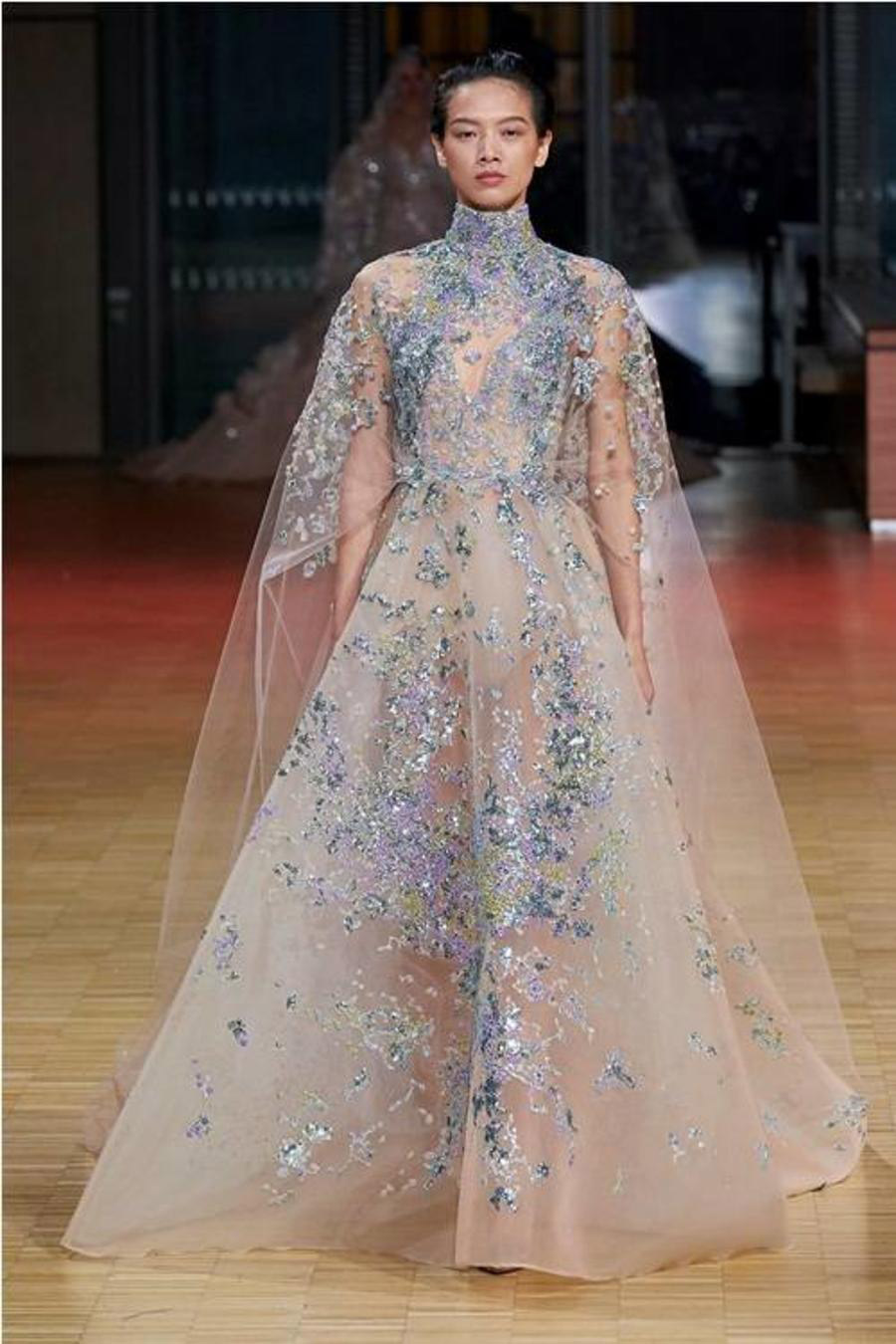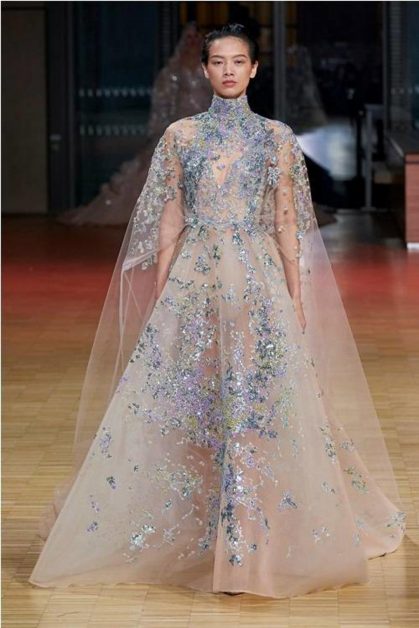 Many options have emerged for those looking for elegance during the evening, including using the same color lace and chiffon, so that the dress is one color, or using lace in one color and chiffon in another color that goes with it. Here, the most popular colors emerged, including green, gold, blue, gray, red, and beige… You can use lace and chiffon in the same color, but a different color fabric is used under the lace, and these models are very elegant and wonderful.
Sparkle in your evening with this attractive long dress in a charming color that combines lace and chiffon in a sophisticated style from the house of Elie Saab.
For those who prefer a simple style, choose the evening dress in pastel pink, distinguished by a soft and flowing cut with wide sleeves and a simple belt in bronze, or the design in pastel green and decorated with elegant flowers of chiffon fabric also with an enchanting mixture of violet and pink in feminine pastel shades. And if you are a fan of luxurious and sophisticated style, choose this dress from Georges Hobeika because it suits your luxurious occasions.