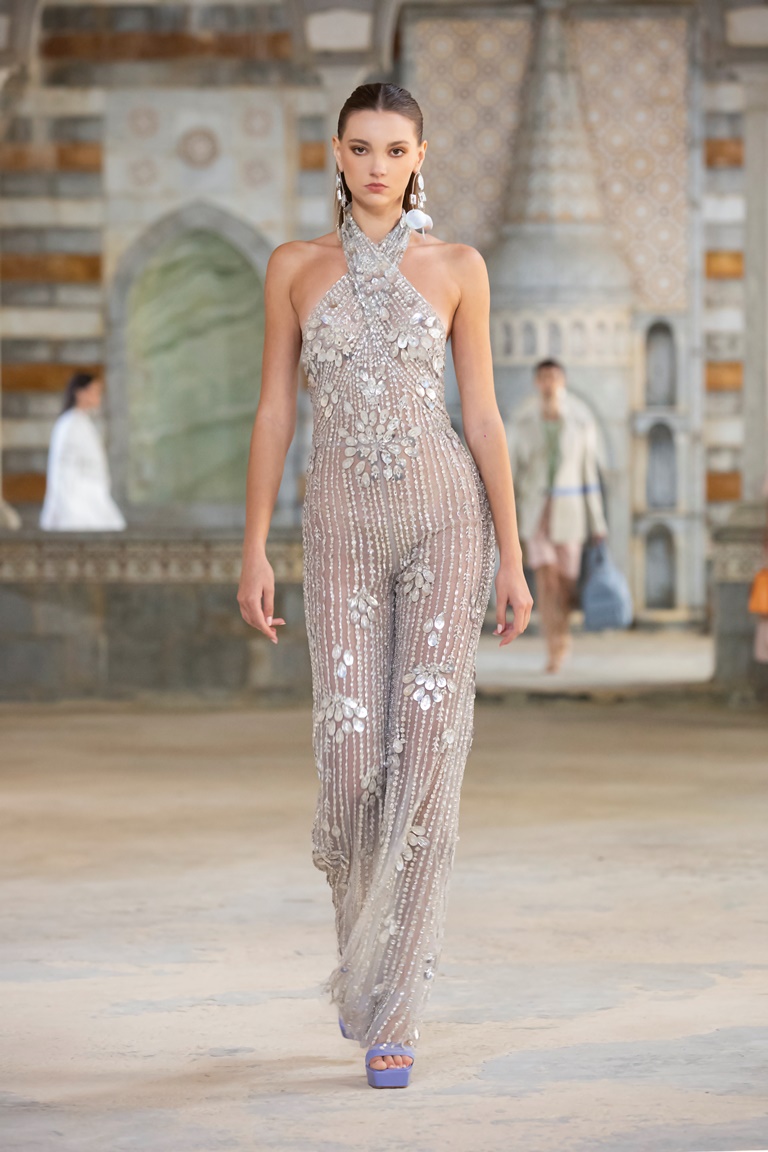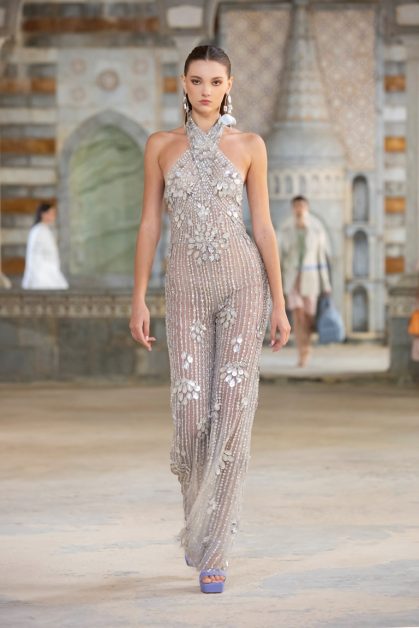 After the golden color, the fashion for silver colors dominates the fashion scene, imposing itself, not only during night events but also during daytime, which is a new thing in the world of fashion. This trend gives a distinctive style to the woman who wears it and gives it a bright character, and the beauty in it is that we can move it from day to night without the need to change it. From here, we present to you the most prominent designers who adopted this fashion and what are the most appropriate methods to adopt.
Day and night fashion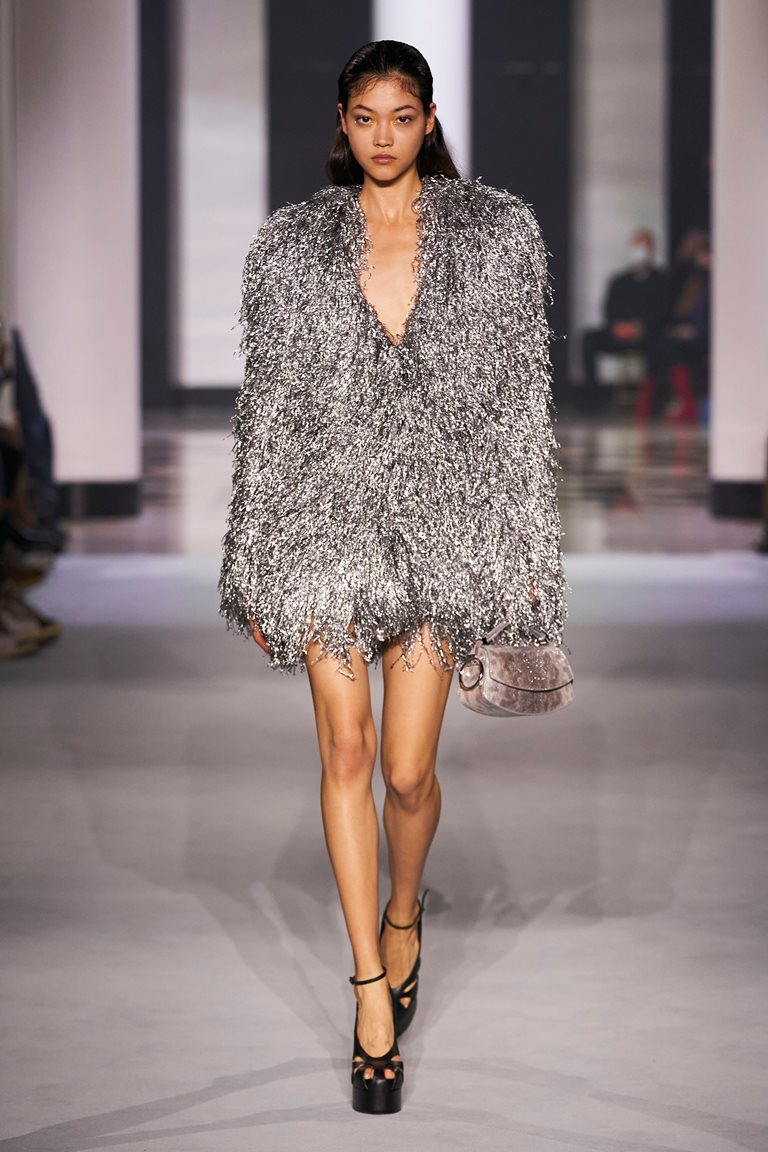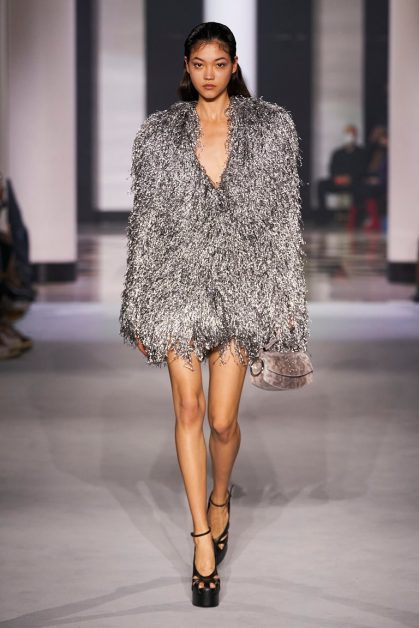 What caught our attention is that designers created this trend this season in harmony with the atmosphere of the day and the atmosphere of the night alike. Arab designers had a large part in these beautiful innovations. Georges Hobeika excelled at designing them, as well as Ziad Nakad. Also, we spotted this fashion at international houses such as Missoni, Lanvin, Naeem Khan, Michael Cinco, Alexandre Vauthier, and many others… The designs varied between jumpsuits and long dresses, including short ones, suits, and many other forms.
Ways to coordinate this trend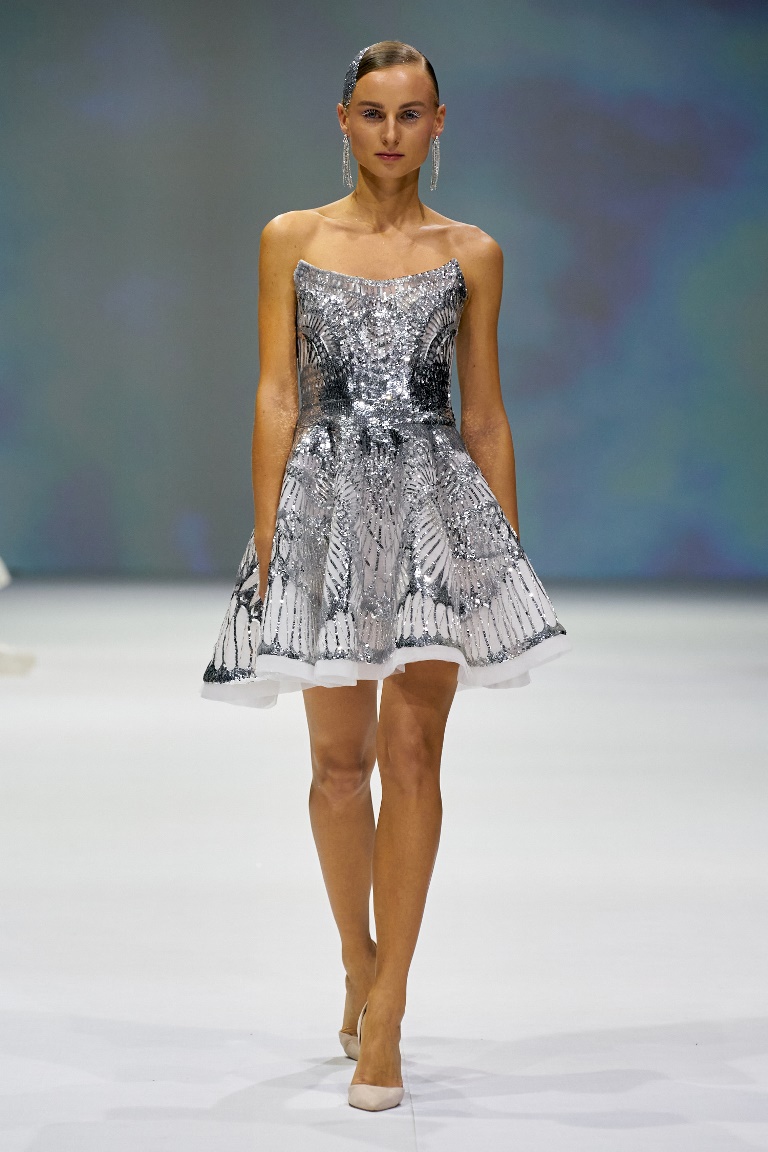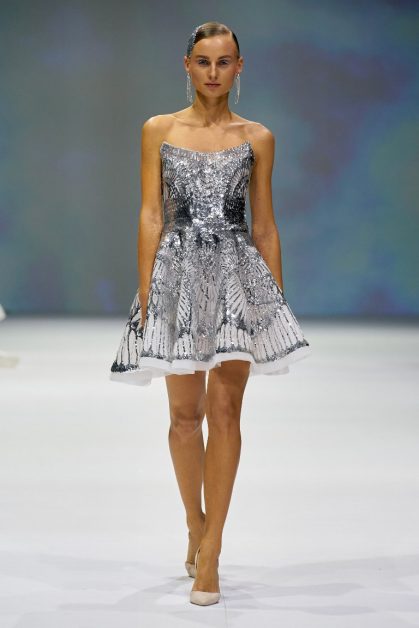 Be precise in coordinating the elements with each other when adopting the silver fashion, because it is a stark and striking cry and the least error in it will appear. So here are the following tips:
1. Wear silver or black accessories with this outfit to create a kind of harmony.
2. Do not coordinate yellow or rose gold jewelry with it, but use white gold, diamonds, or silver.
3. Do not overestimate the adoption of jewelry and accessories in order not to appear vulgar.