Selena Gomez is constantly on the go, juggling her roles as a producer, actress, and musician, while also sharing her skincare secrets for banishing acne. This week is no exception as she tackles a busy schedule with her signature girl-boss style.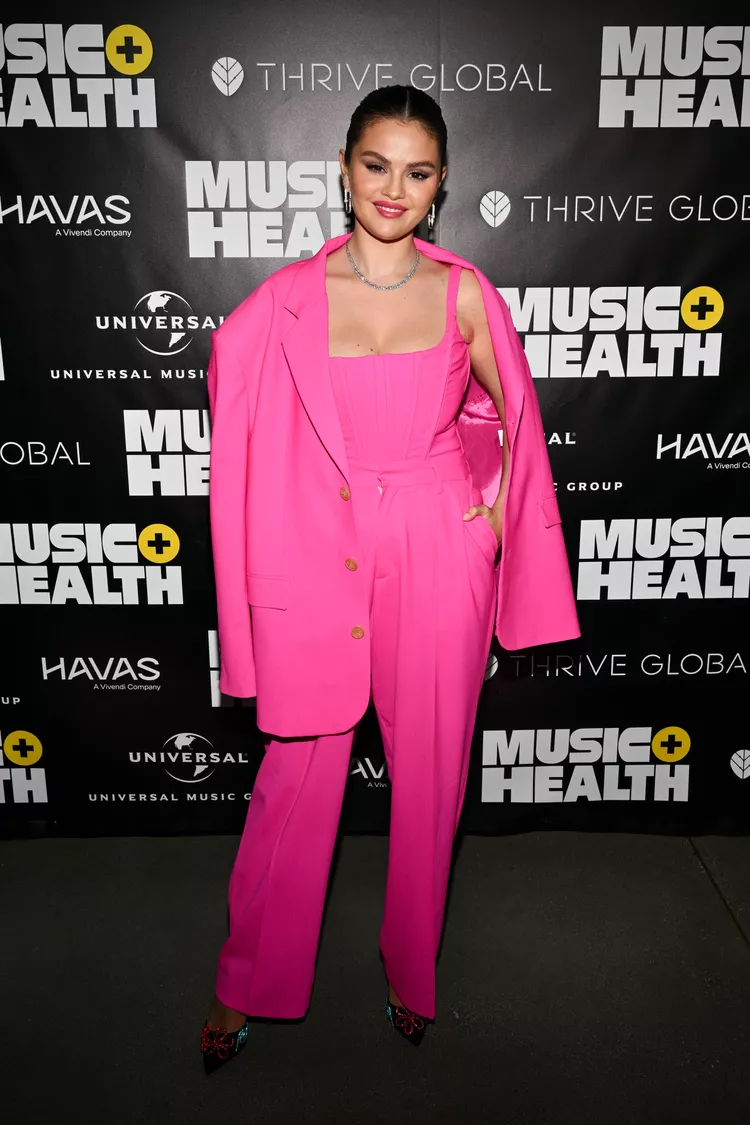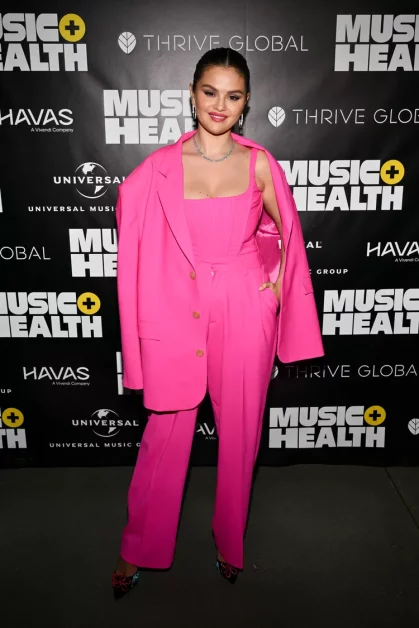 Stepping out at the Music + Health Summit in West Hollywood, Selena made a bold fashion statement in a power suit with a playful twist. Embracing the Barbiecore trend, she opted for a vibrant hot pink suit ensemble. The look featured an oversized blazer layered over a plunging corset top, paired with high-waisted pleated trousers. To complete the outfit, she wore black pointed-toe pumps adorned with colorful sequined flowers, along with a diamond choker necklace and matching hoop earrings.
Her beauty look was equally captivating, featuring a slicked-back bun with a middle parting, complemented by a dewy complexion, smokey eyes, feathered lashes, and dark pink lips.
While Selena holds various titles in her life, including beauty mogul and mental health advocate, she never placed much importance on her social media success. During the conference, she candidly shared that it can sometimes feel overwhelming. She empathizes with people and believes that it keeps her grounded. Recognizing the impact of her words and actions, she actively engages in conversations with young people and women going through challenging experiences like divorce or chemotherapy. Selena understands the weight of her influence and approaches it with both gratitude and a sense of responsibility.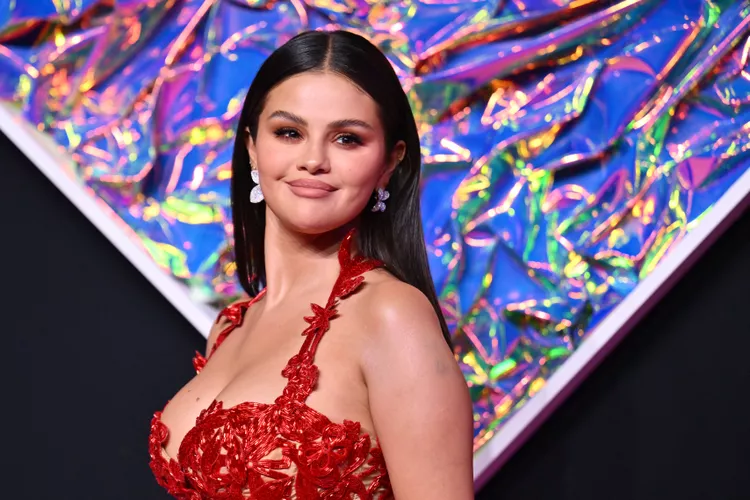 With Selena Gomez, it's clear that her journey extends far beyond fame and fashion, making her an inspiring figure to admire.