Kate Middleton is no stranger to rocking a matching pantsuit, whether it's in a deep navy, optic white, or fiery red hue. However, she recently stepped out in a fresh take on her go-to silhouette, incorporating a surprising element of '70s style.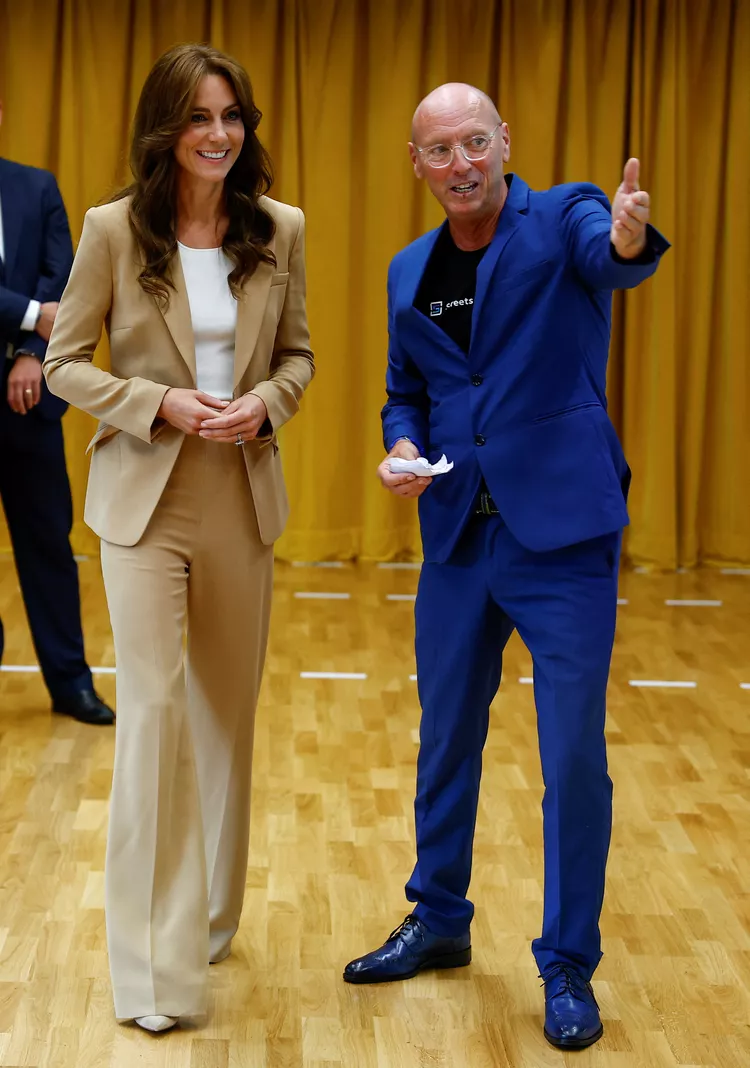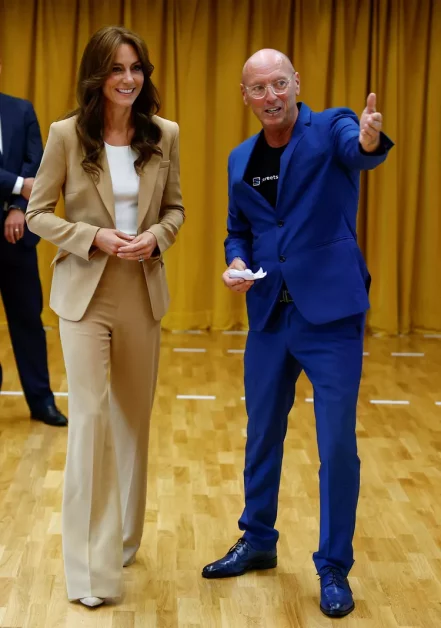 During a visit to the Streets of Growth charity in east London, the Princess of Wales donned a sharp khaki blazer and coordinating high-waisted trousers. What set this ensemble apart were the dramatic, bell-shaped flared hems that exuded a distinct '70s flair. She paired the pantsuit with a simple white scoop neck undershirt, complemented by beige pointy-toe heels that peeked out subtly from beneath the wide legs of her trousers. And, of course, her impressive wedding ring adorned her finger.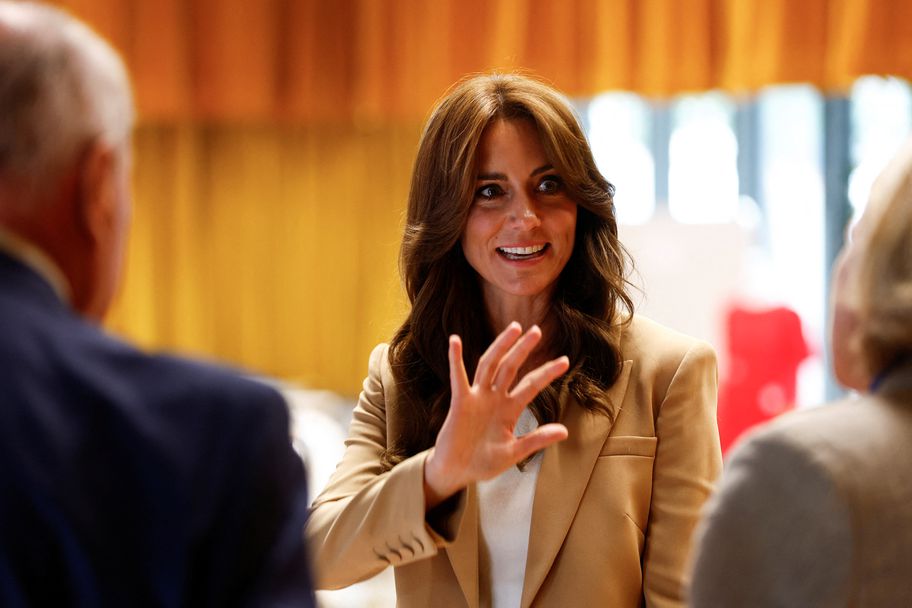 But the '70s influence extended beyond Kate's choice of pants. The former duchess embraced the era's signature style by wearing her brunette hair down in tight curls, complete with a middle part and curtain bangs. To enhance her glamorous look, she opted for a pink lip, feathered lashes, and bold brows.
While Kate was busy fulfilling her engagements in London, her husband Prince William had a packed schedule of his own in New York City. Although Kate accompanied William on his previous visit to the United States in November, she decided to stay behind this time for a relatable reason: taking care of their children.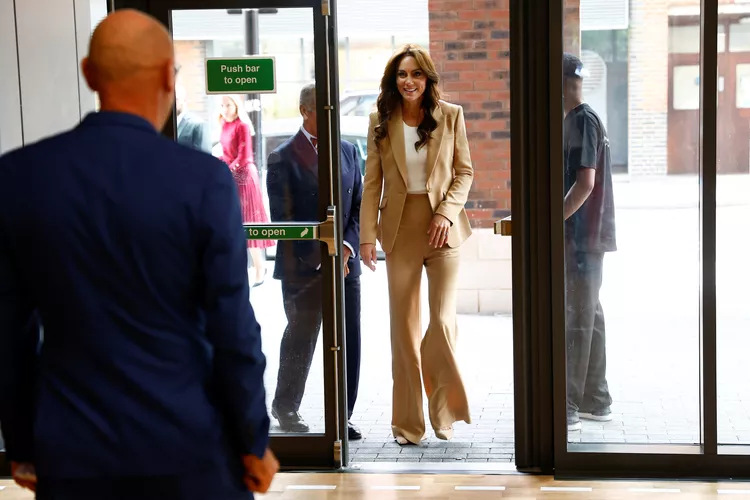 Maintaining a balance between royal duties and parenting is no small feat, as confirmed by a royal insider who spoke to People magazine. The Cambridges strive to provide a normal upbringing for their children, particularly Prince George, the future heir to the throne. It's a delicate juggling act, ensuring that George can enjoy as normal a childhood as possible while also preparing him for his future role as a monarch.