With the start of December, renew your wardrobe with the most beautiful red and green clothes, and learn with us the secrets of coordinating it for the festive season and New Year's looks, inspired by the looks of fashionistas and fashion influences.
red and green coats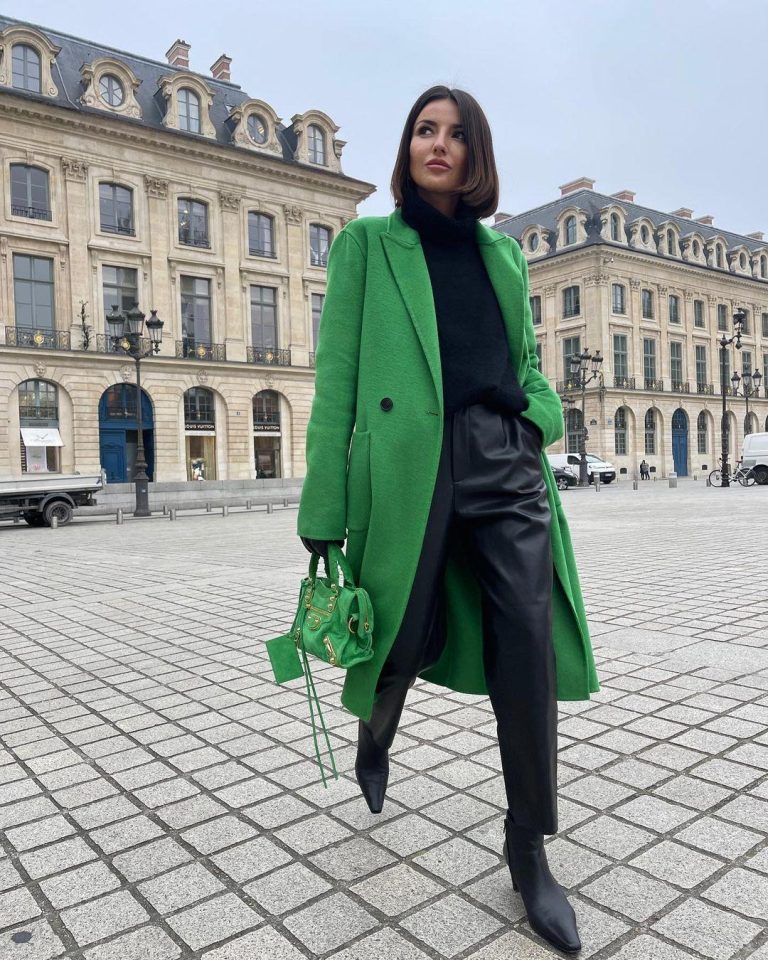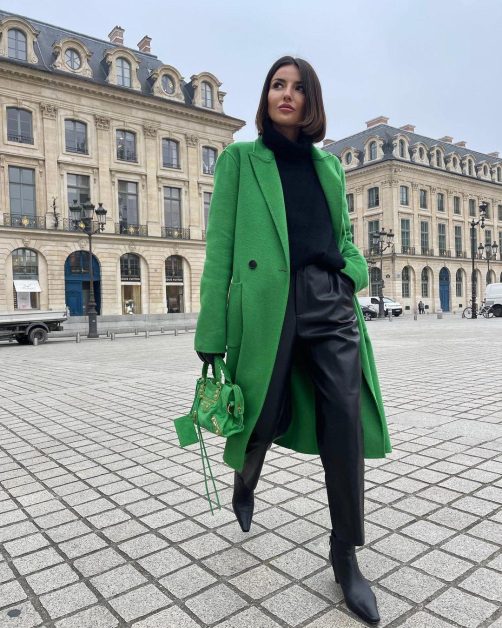 A red or green coat can take your look at another level of luxury during the New Year season. Wear the red oversize coat with a black look comprising a light wool sweater, skinny jeans, long boots, and carry a black or nude shoulder bag.
Match the medium-length light green coat with a white knitted sweater, black pants and short boots, and choose a white and beige bag.
Holiday dresses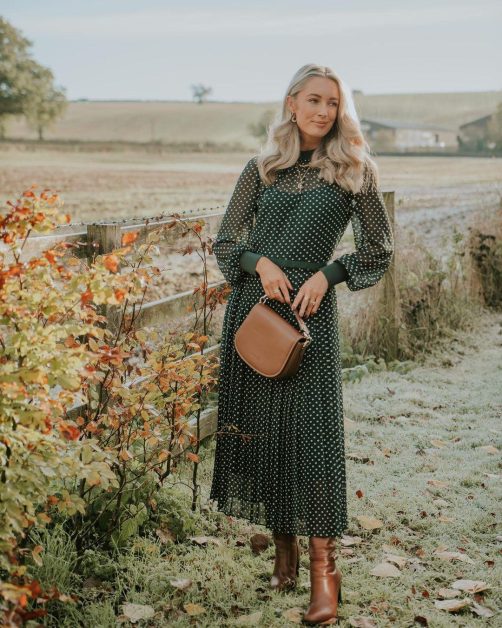 As usual, printed long and midi dresses emerged and occupied the throne of fall fashion. Choose a green or floral dress to get a distinctive look during the festive season. Wear the distinctive white floral midi dress with its puffy sleeves with shoes and a small bag in nude color, and complete your elegance with a camel coat along the dress.
Match the emerald green dress with white polka dots to heeled boots and a camel bag, and wear a camel coat over it.
Stylish sweaters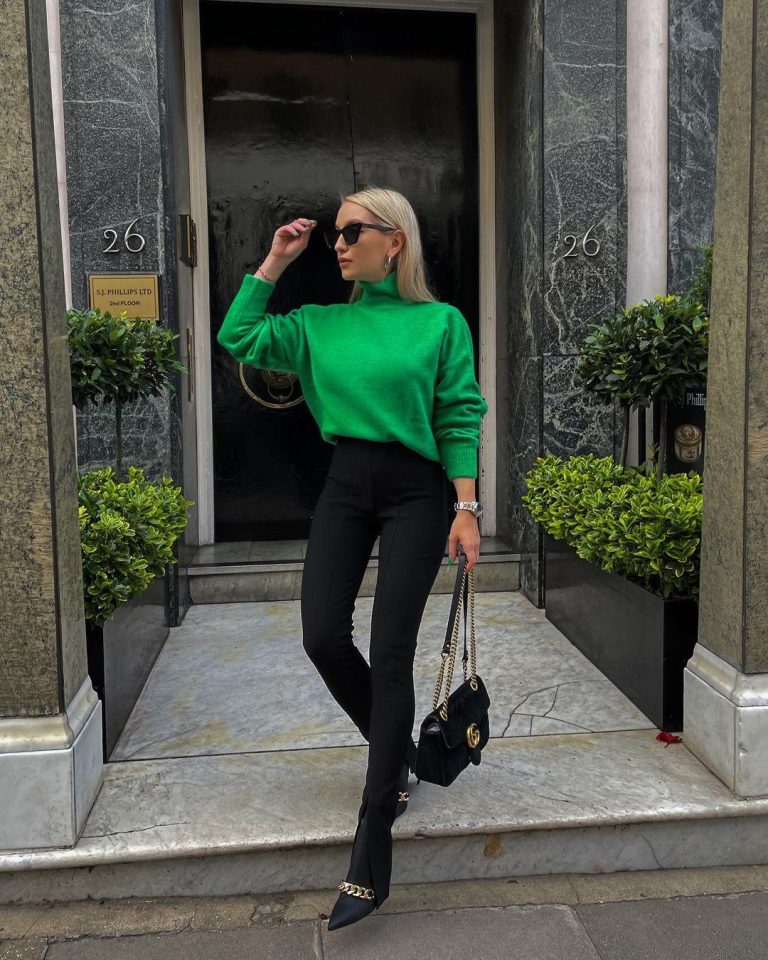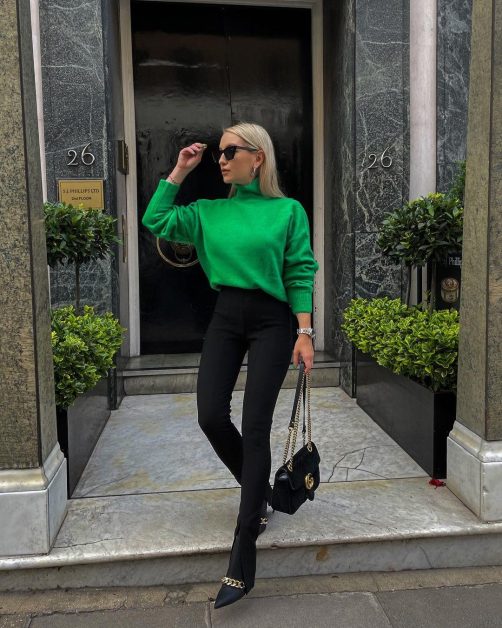 Wool sweaters that feature the colors of the New Year's season will be perfect pieces to dress up with these days. We match the white sweater decorated with small black hearts with blue cropped jeans, and complete the look with red pointy shoes and a black shoulder bag.
Wear the red-striped white sweater with high-waisted black pants, complete the look with a red bag and shoes, and decorate your head with a black hat.
Red accessories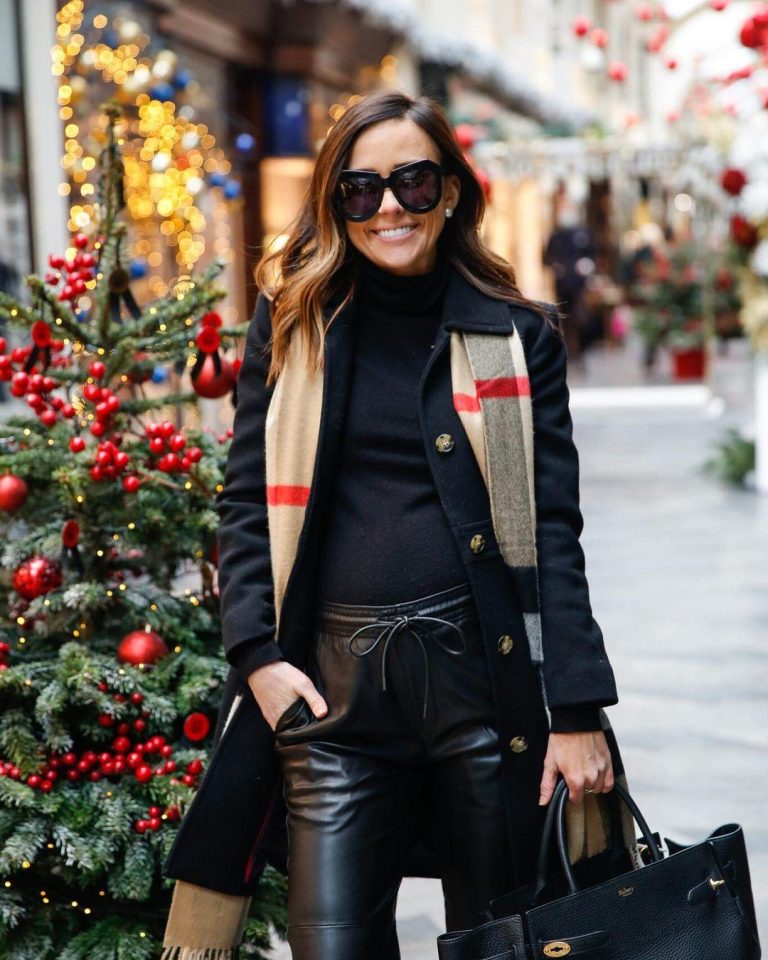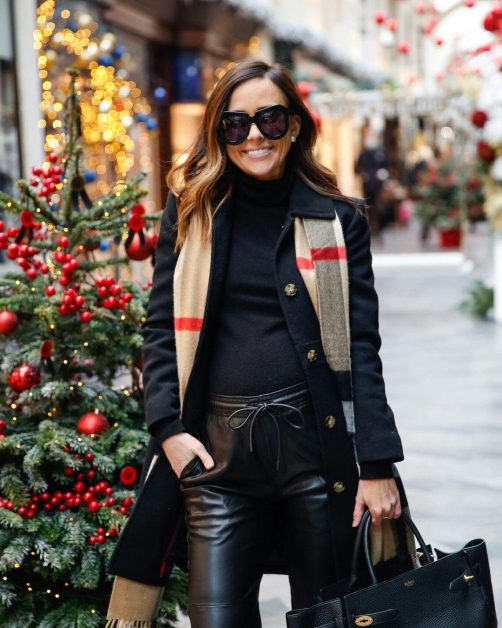 There is nothing more beautiful than a red accessory to decorate your look during the New Year season. The scarf, which includes a mixture of red and black with earthy tones, coordinates it with a black look comprising a high-necked sweater, leather pants, and a short coat. Complete the look with a long red boot and a black bag.
Match the red scarf printed in light gray with a gray sweater and skinny jeans, and complete the look with pointed shoes and a red tote bag.
Tartan shirt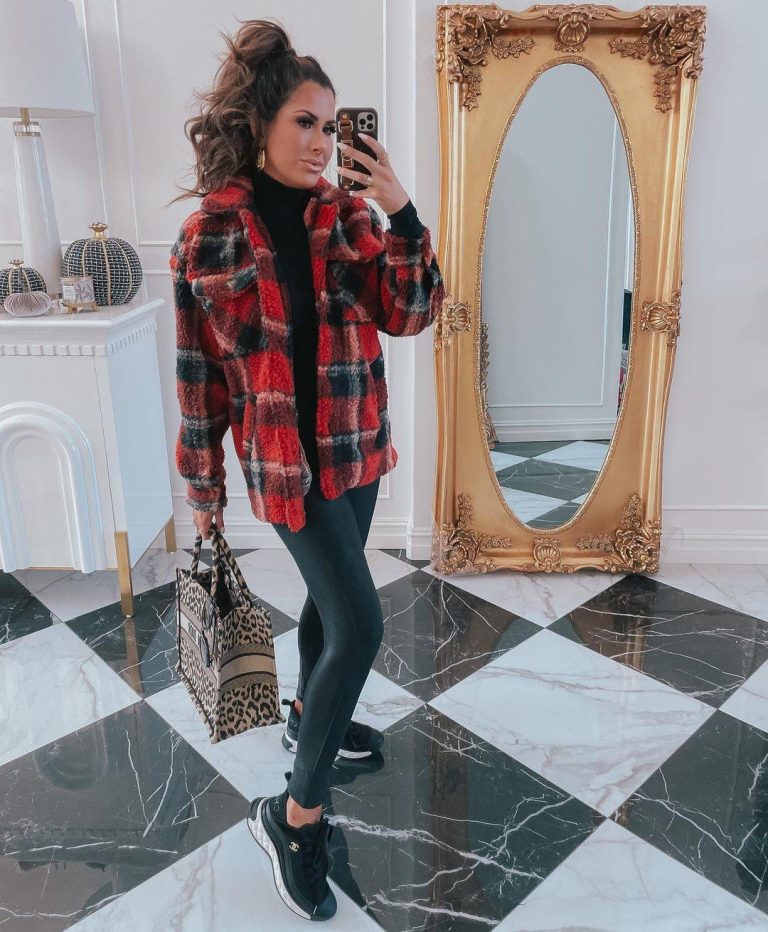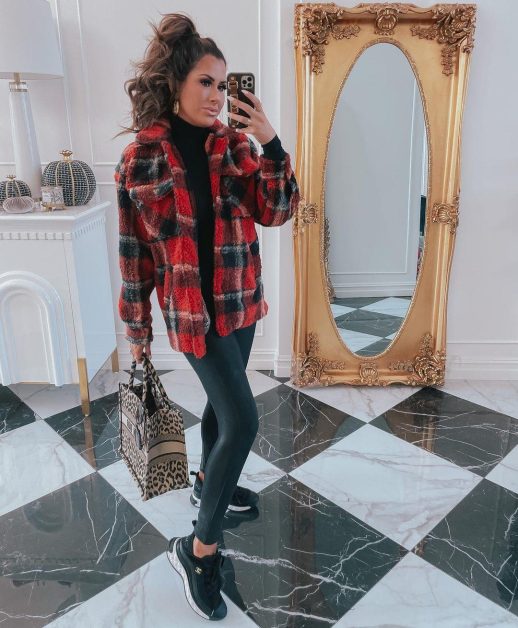 Tartan shirts are associated with the festive season, especially those that have red and green colors in their design. Wear the red winter shirt in black with black pants and sneakers.
Wear the white on a green shirt with a white jumper and light blue jeans and complete your look with cropped boots and a light camel shoulder bag. [All purchasing details via our "Coordinating Winter 2023 Clothes for Holiday Season" Collection on SSENSE, ZARA].