If you are planning to attend an event during the beautiful New Year's Eve, it will help you choose the dress, as it will show you the latest models of evening dresses that were revealed by major international fashion houses within the ready-made fashion collections for the winter of 2023. Watch the photos and follow our tips to coordinate them.
Christmas dresses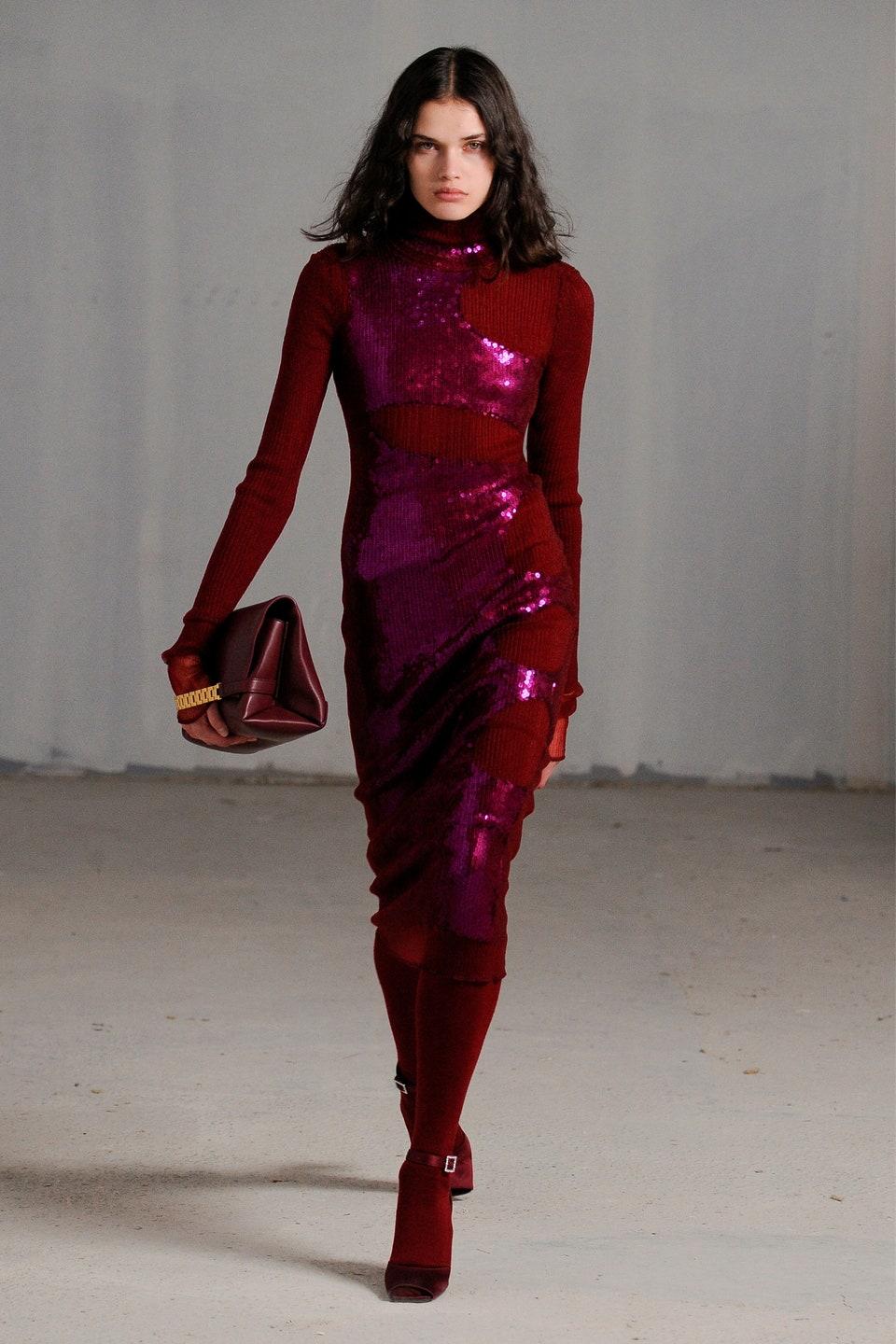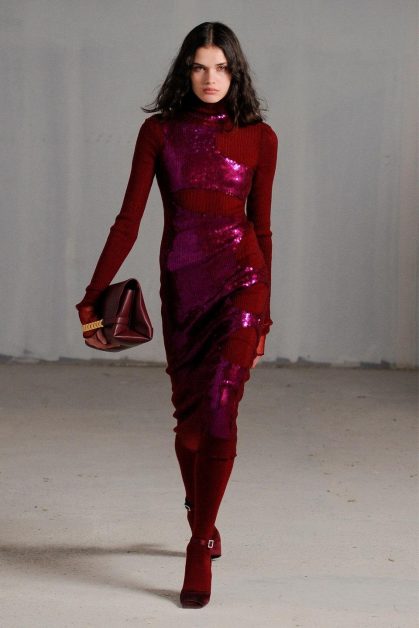 The winter 2023 collections were not without red and green evening dresses. We loved the long-sleeved red dress, designed with a straight cut that is far from the body and is covered with shiny sequins, signed by Giambattista Valli, which we coordinated with Pointy shoes and a silver clutch.
We also loved Victoria Beckham's signature burgundy sequined wool midi dress. Style it with red pantyhose, matching pumps, and carry a burgundy bag. Adopt the green fashion, the color of the Christmas tree. You will find a super soft dress from the Lebanese designer Elie Saab, distinguished by its smooth cut, high waist, halter collar and long cape designed of the same material and color. Match it with shoes of the same color and a black or golden clutch.
Sequin dresses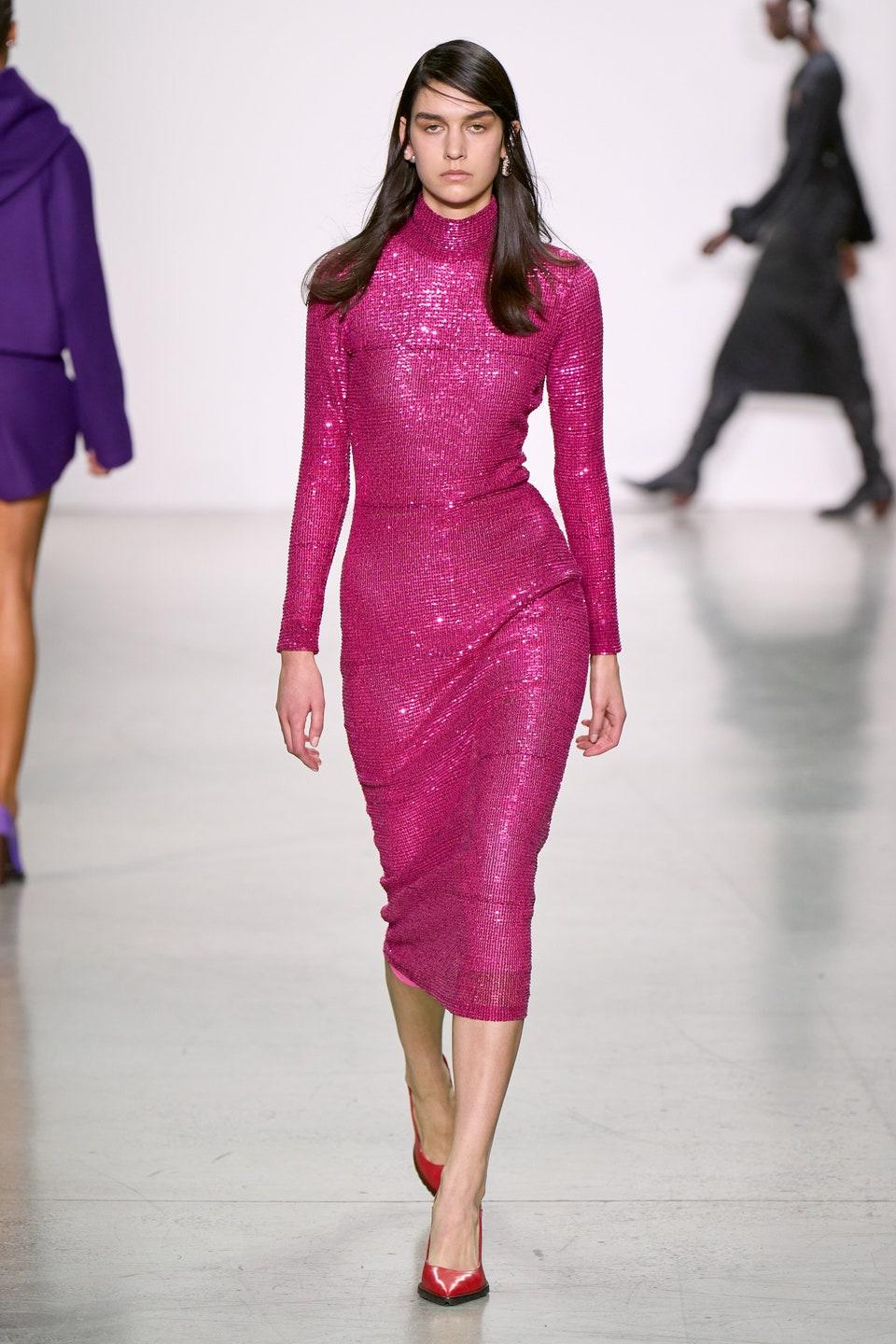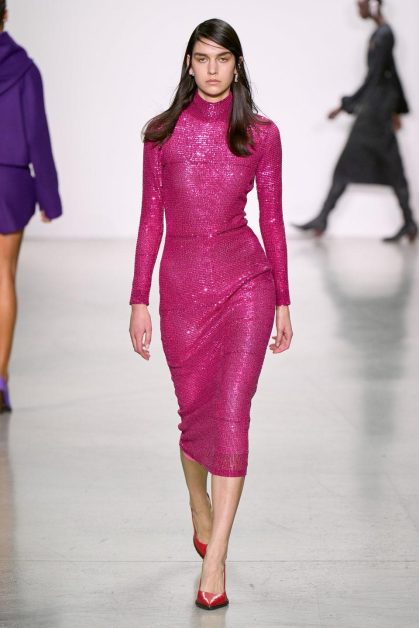 Evening dresses decorated with sequins were not lost on the winter 2023 collections and fit the festive Christmas atmosphere. We loved the pink mid-length straight-cut dress, designed with long sleeves and a high collar, from the Prabal Gurung brand. We coordinate it with pointy shoes of the same color or black color, and complete the look with a black clutch bag.
We liked the medium-length silver dress, designed with one long sleeve, decorated with soft folds, with a long slit on the side, and carrying the signature of Michael Kors, and coordinated with black sandals, choose the bag of the same color.
Draped skirt dresses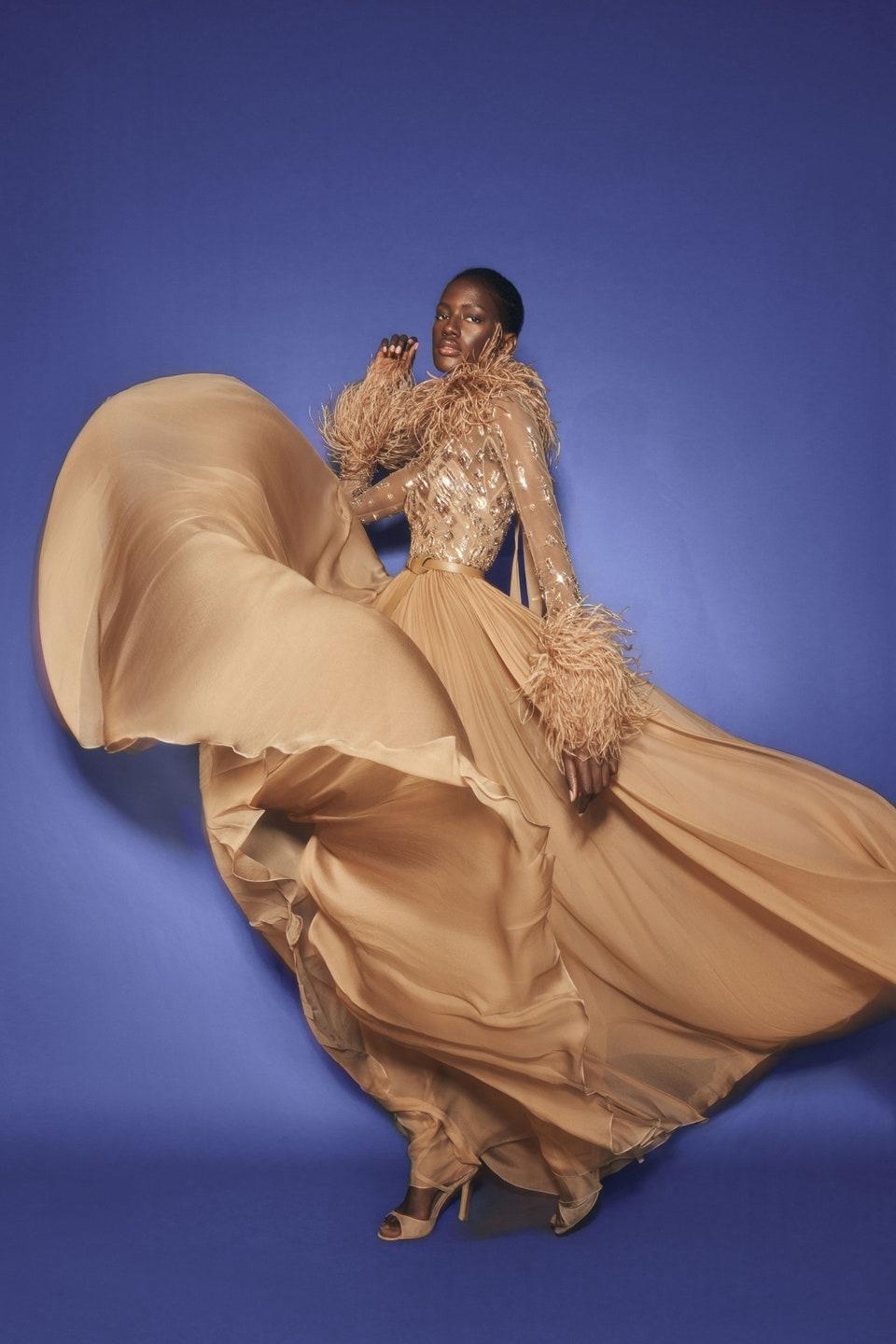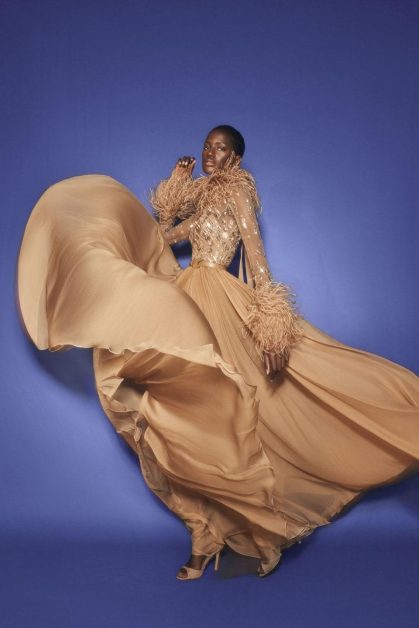 If you are looking for a soft look that you shine with during the year-end festive season, we recommend evening dresses that are designed with high-waisted skirts draped over the top, as in the earth-colored dress embroidered with sequins around the top and sleeves and decorated with feathers around the neck and the edges of the sleeves, which bore the signature of the Lebanese designer Zuhair Murad, wear it with sandals Of the same color and a golden clutch.
We loved the light brown V-neck dress from the Jenny Packham collection. Try matching it with silver accessories.
The black embroidered dress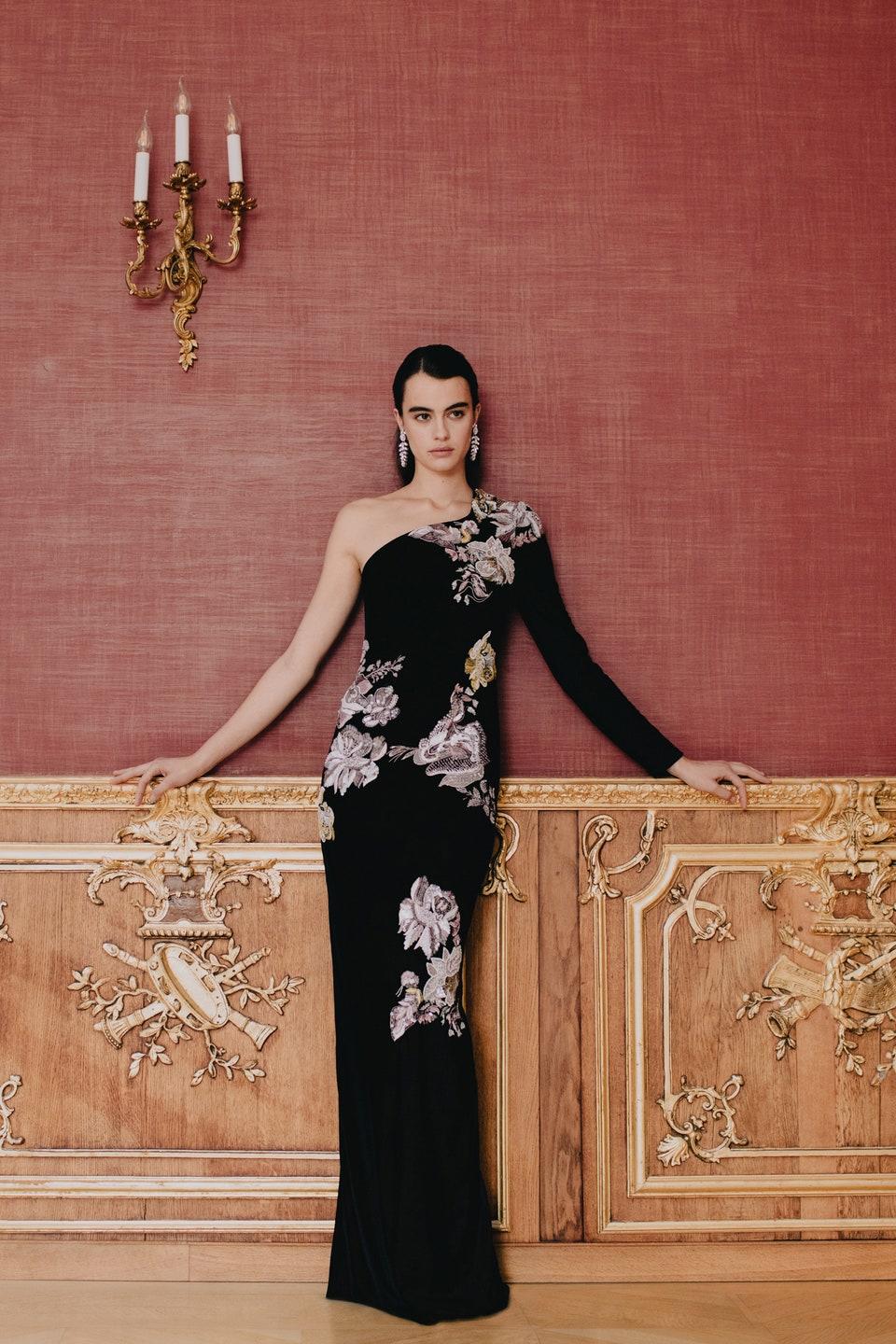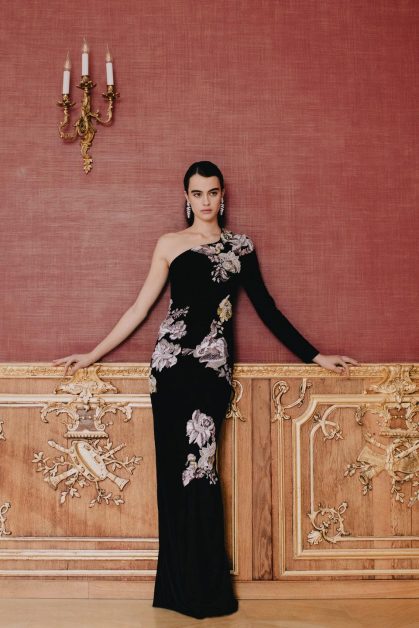 The embroidered black dress is one of the best options for the end-of-year and New Year's celebrations season. We liked the straight-cut dress designed with one long sleeve and embroidered with large roses from the Monique Lhuillier collection. We coordinate it with black pointy shoes and studded dangling earrings, and carry a white clutch decorated with soft studs.
We also caught the high-waisted straight-cut dress with a wide belt under the chest from Badgley Mischka's signature, and we coordinated it with red accessories.