The purple color has a special charm, as it is an eye-catching color, and gives the bride a luxurious and dazzling look, so we show you the latest models of engagement dresses in purple for the 2023 bride, as well as dresses in striking shades of purple.
Pamela Rowland dresses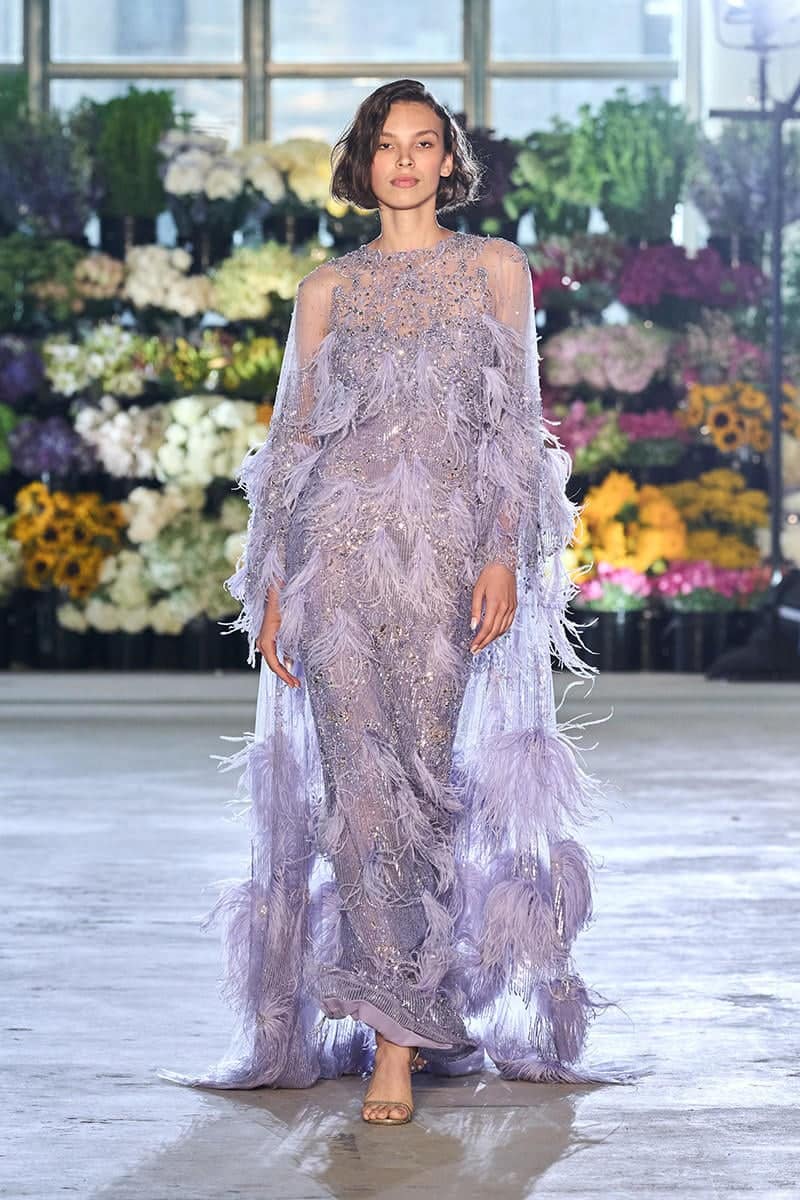 From the Pamela Roland brand, we chose for you a variety of violet engagement dress models for the 2023 bride to suit different tastes, including short and long dresses, and tight and fluffy dresses, with the most popular fashion trends, such as capes and feathers.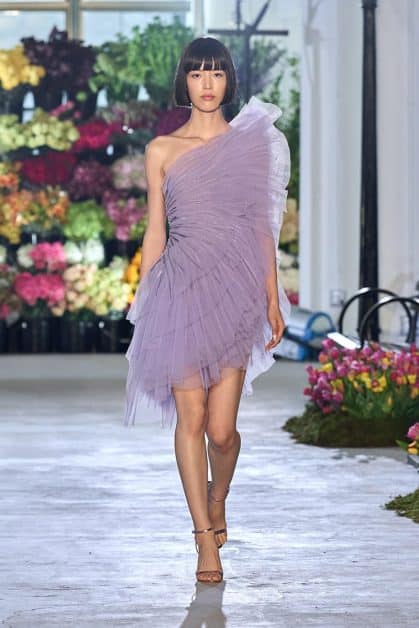 Ziad Nakad dresses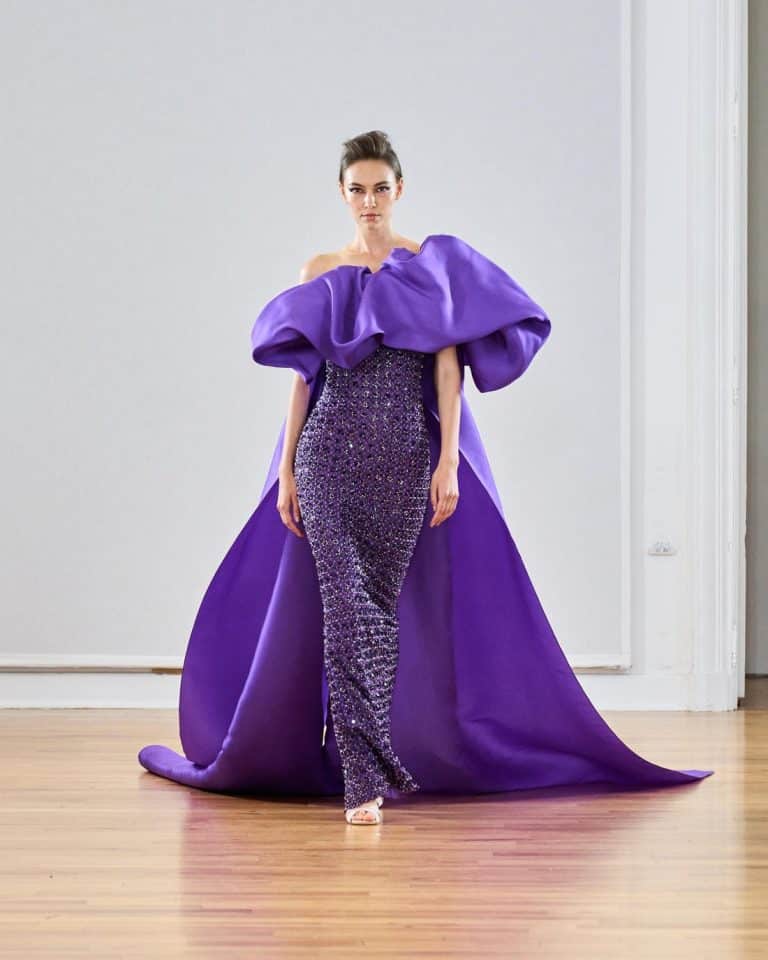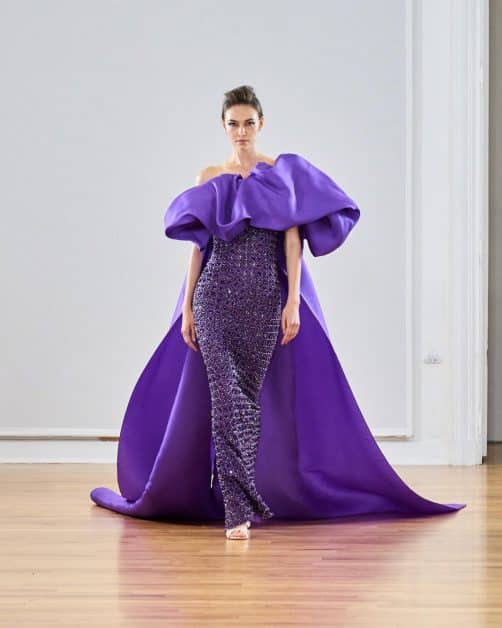 Designer Ziad Nakad presented dresses in distinctive shades of violet, among which you can find models of engagement dresses in violet color for the 2023 bride, suitable for the engagement day, which combine luxury and femininity, thanks to the bright embroidery that adorns them, and designs that highlight the curves of the body.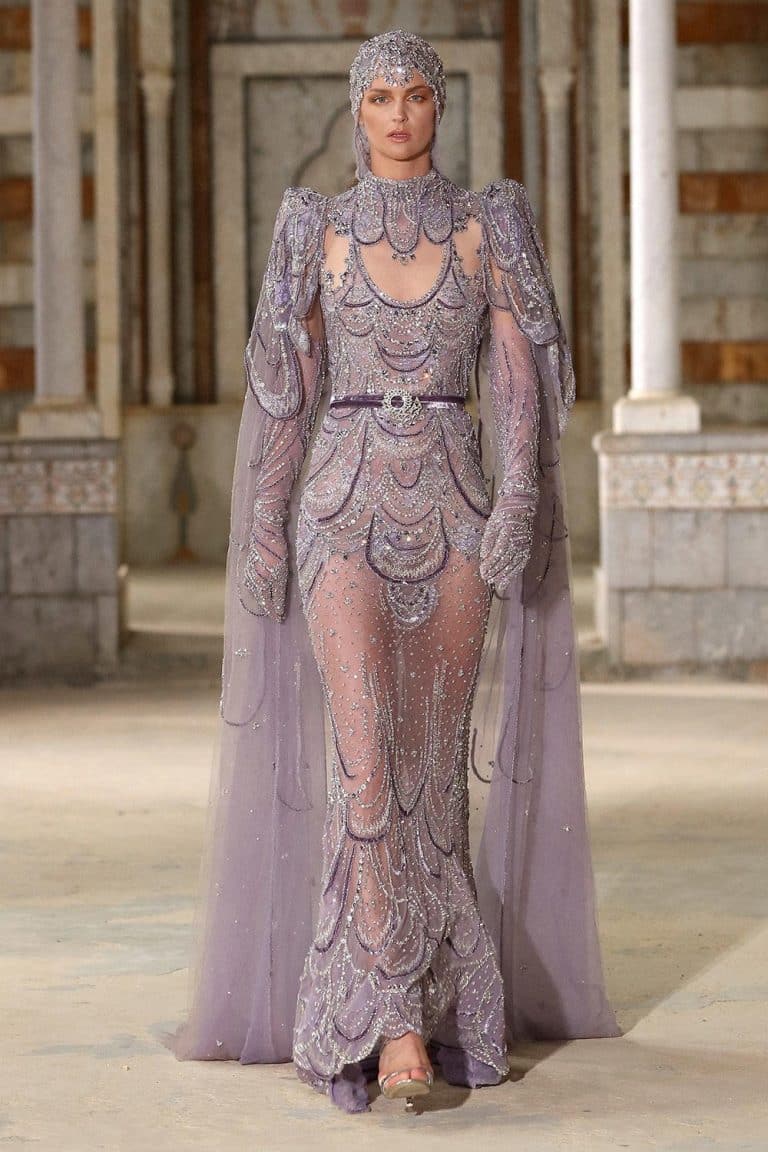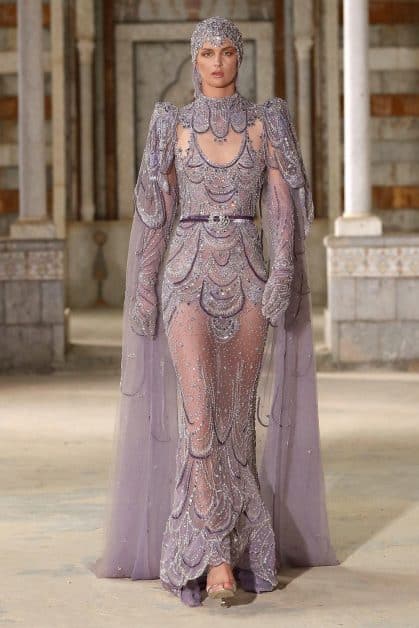 Purple engagement dresses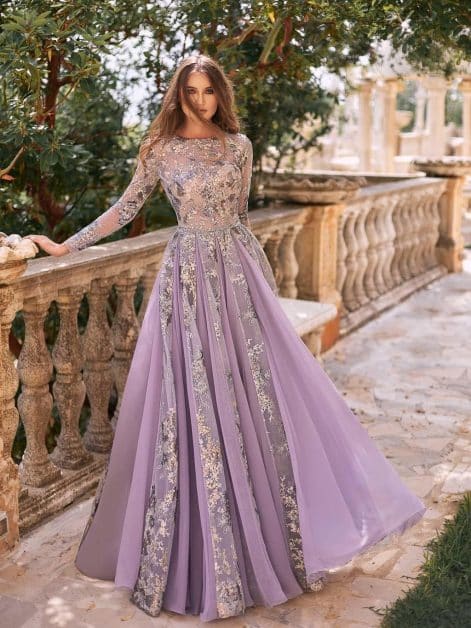 You will also find a group of vibrant violet dress models that are suitable for the bride on the engagement day, such as the dresses of Naeem Khan, Zuhair Murad and Tony Ward.