No woman's look is complete without modern earrings that are distinguished by a luxurious touch, and because earrings designed with a three-dimensional appearance are now adopted by many women, whether they are long or short, we have chosen for you today several designs inspired by the role of international jewelry; For you to choose the one that best suits your taste.
Chaumet Josephine Ygritte Imperial earrings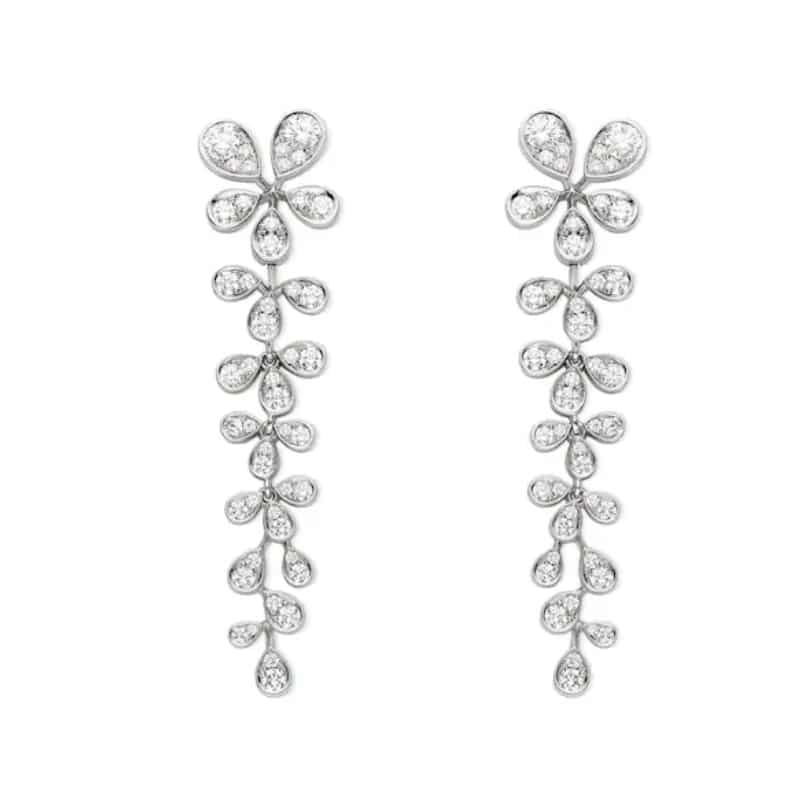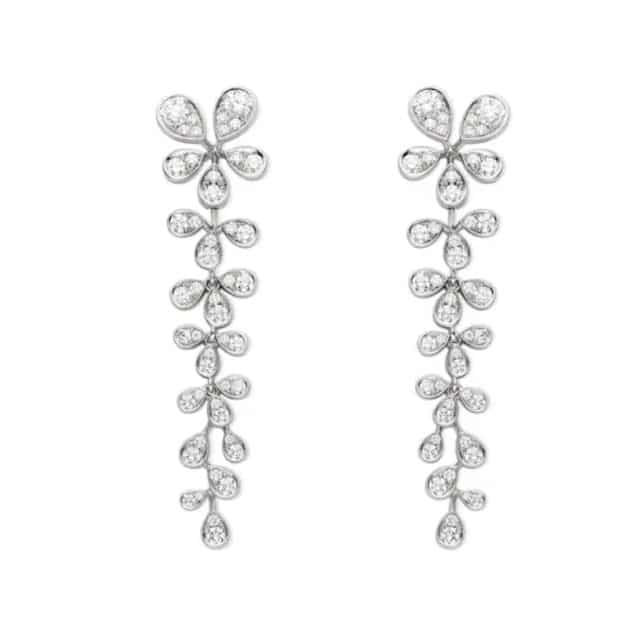 Chaumet designed the Josephine Agritte Imperiale earrings in a three-dimensional style made of 18-carat white gold as flowers connected, and convertible into modern stud earring, which will give you a more luxurious look. Because it is encrusted with diamond stones, with shiny cuts that are enough to draw everyone's attention to you.
Folie de Prés earrings by Van cleef & arpels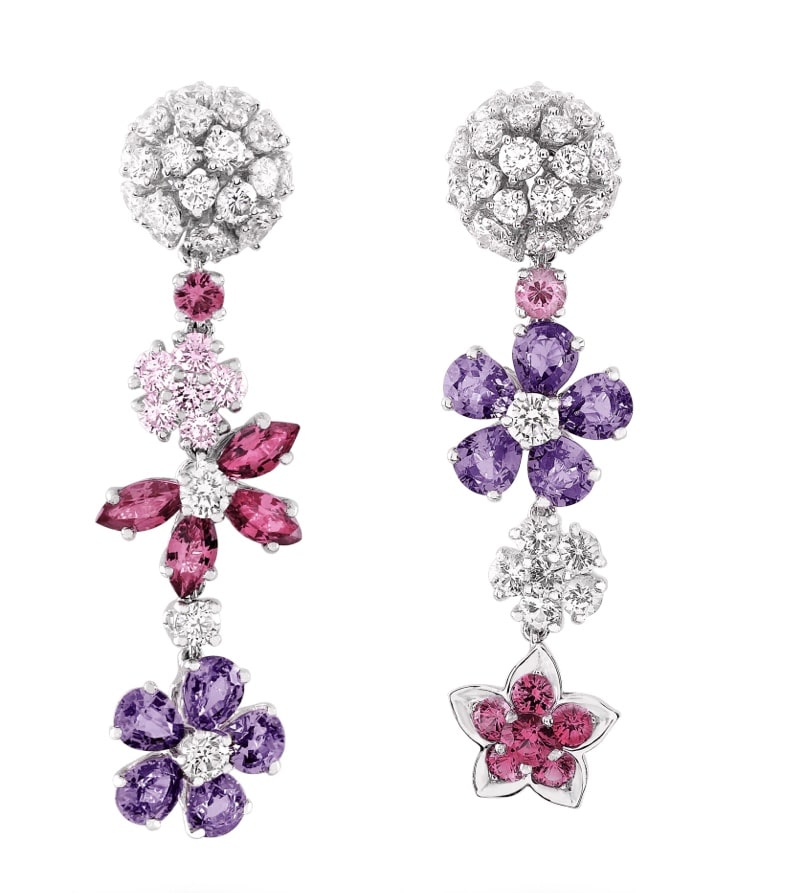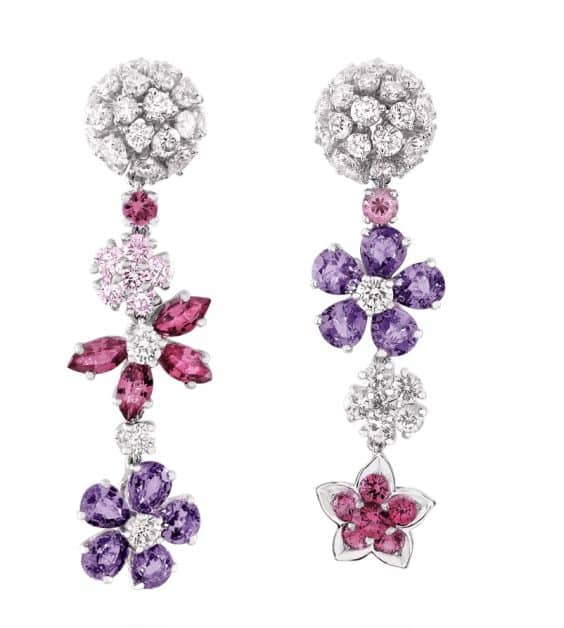 And if you prefer jewelry encrusted with colored gemstones, choose the Foley de Pres earring, from Van Cleef & Arpels, designed as a celebration of the beauty of wildflowers that are characterized by their vitality and elegance, and are decorated with round and pear-shaped gemstones of pink and purple sapphires and diamonds, to seek These pieces craft the diversity and harmony of nature.
Serpenti earrings by Bulgari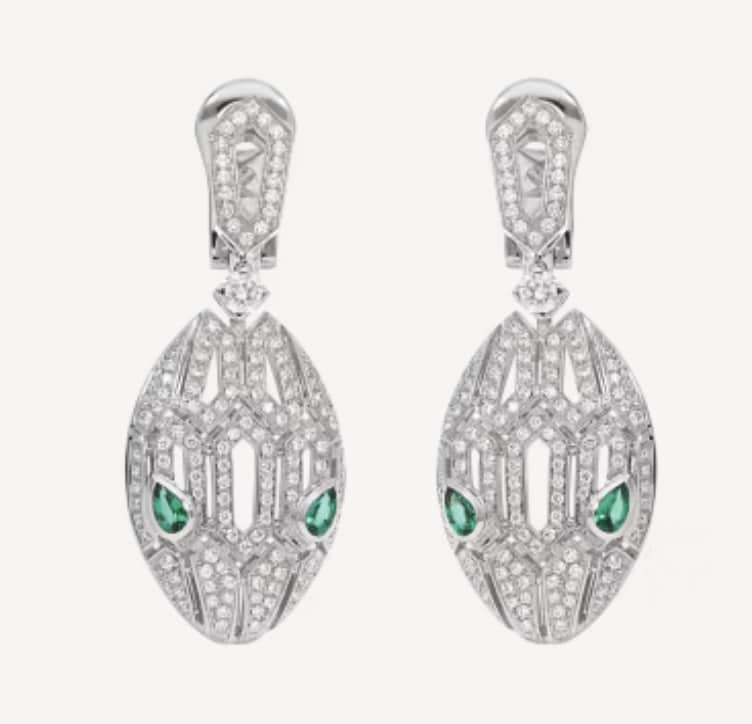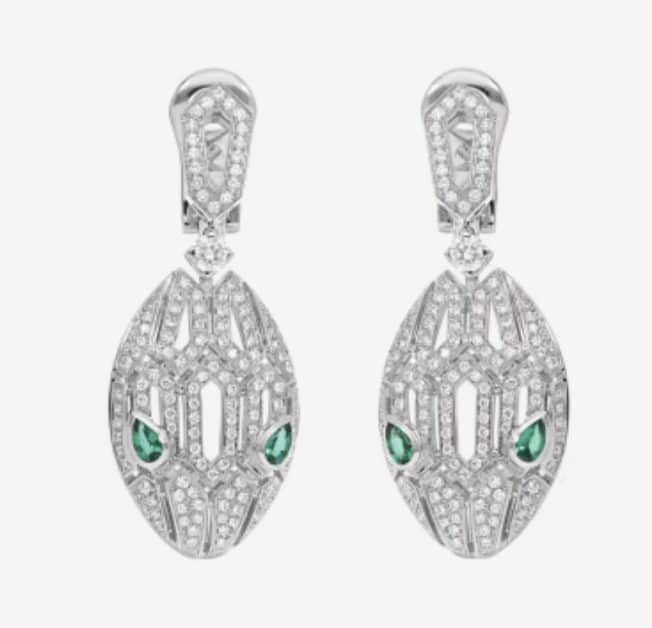 And for a remarkable appearance suitable for women with a strong personality, we offer you Serpenti earring from the Bulgari House that honor the head of the snake, gaining the power of attraction inspired by the attractiveness of a woman's gaze, by focusing on the power of attractiveness of her eyes and her irresistible seduction ability, and it is designed in white gold, emeralds and paved diamonds.
Plume de Paine earrings by Boucheron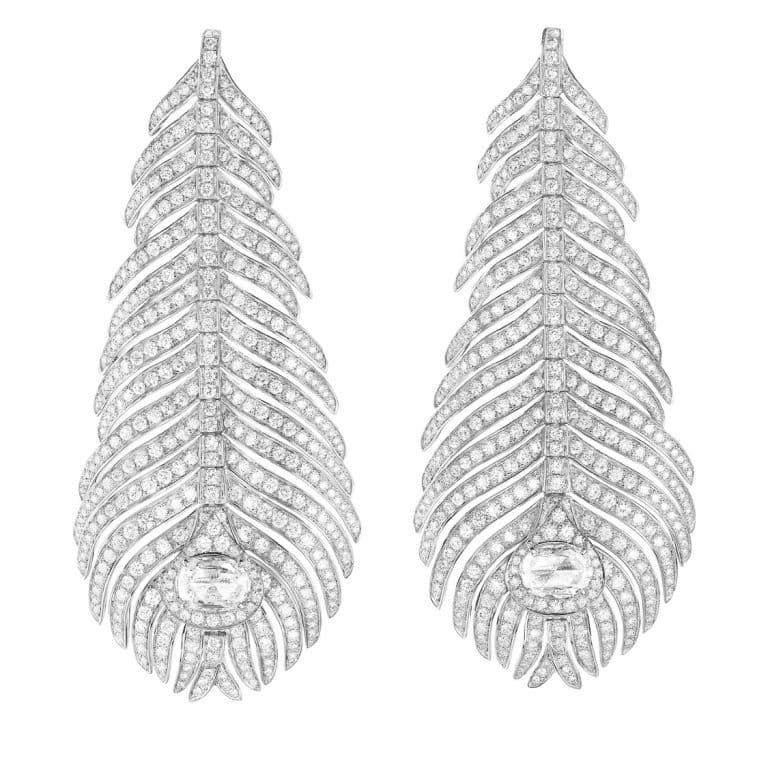 While the Boucheron brand has resorted to keeping up with this trend by choosing feathers, which is an essential part of the house's history, Frederic Boucheron inspired the design from nature, and began over 130 years ago to create jewelry pieces inspired by feathers with distinctive aesthetic specifications, and Plume de Paon's dangling earring exude the spirit of life And the fun in the feathers is as if it moves on the breeze with the movement of the woman who wears it.
Piaget rose earrings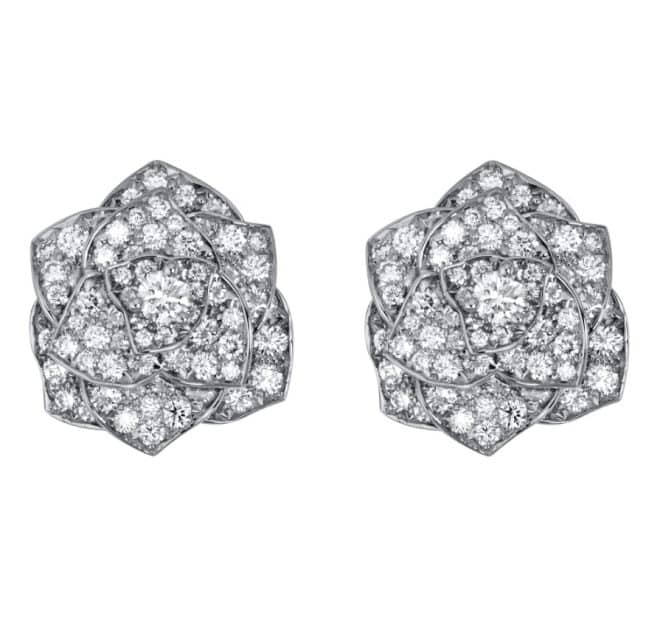 We also chose for you the Piaget Rose earrings, designed in 18-karat white gold, studded with 172 diamonds, to form the luxurious jewel of the Piaget rose with a real flower with a unique story. Curved and sensual petals set with diamonds sparkling at the centre.