The pink manicure is one of the best options for the bride, as it harmonizes with all skin tones, as it illuminates the brown skin and gives it a natural radiance, and gives the light skin vitality and beauty. There are plenty of manicure models based on pink nail polish, which is a brilliant choice for the 2022 bride. In this article, we have chosen a collection of pink nail art for the 2022 bride.
French manicure with pink glitter manicure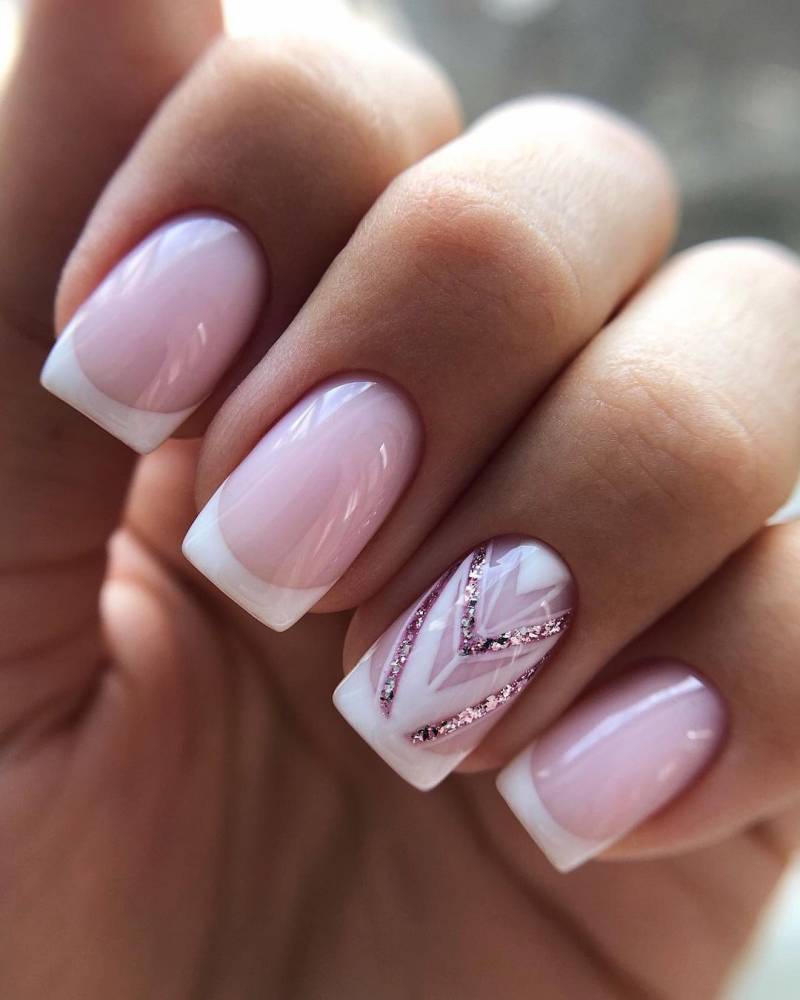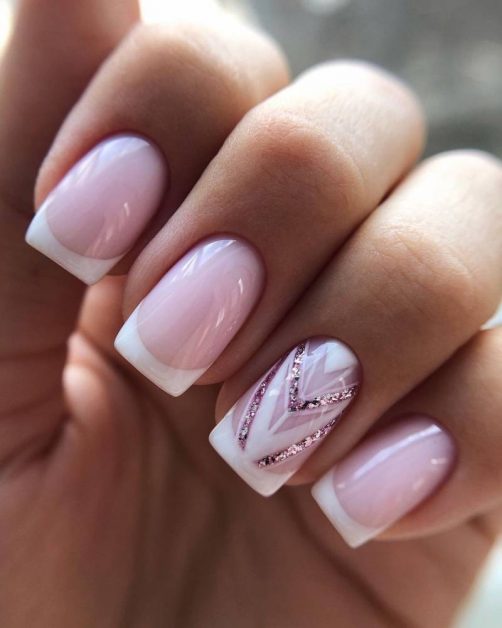 French manicure is the perfect choice for the modern bride, but this timeless classic can be given a modern touch by adding glam and luxury to it, using the pink glitter nail polish on one nail to draw parallel and connected lines.
Uniform pink manicure with a sparkling silver touch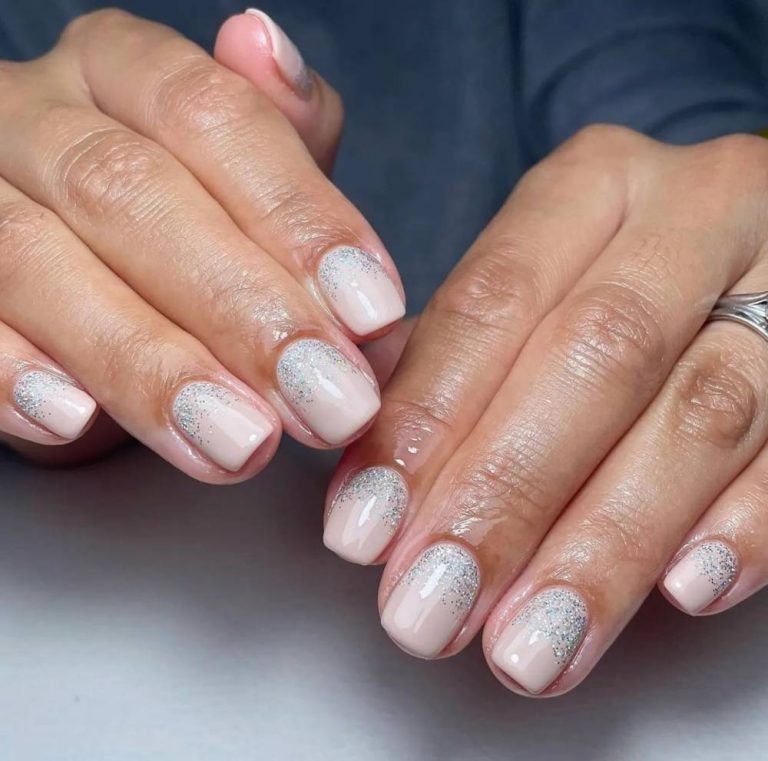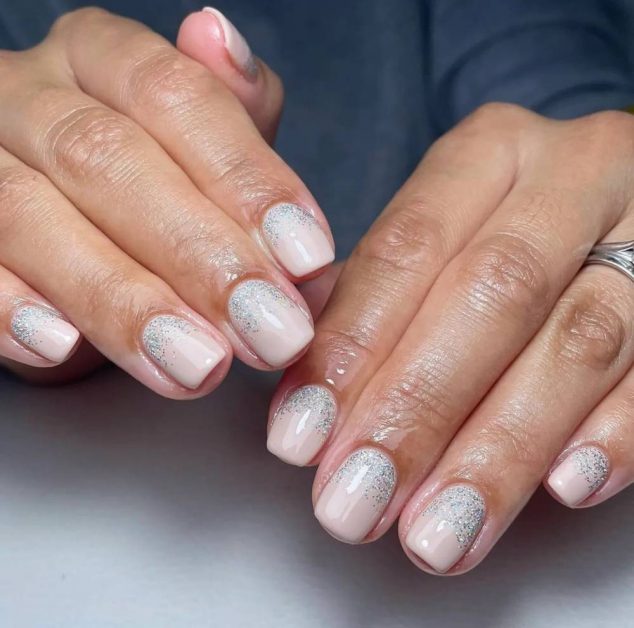 And if you have short square-shaped nails, on your wedding day, you can adopt another classic option, which is a soft pink manicure with a shiny silver touch at the base of the nails, as it is a way to add beauty and sparkle to your nails and hands at the same time.
Pink manicure with floral print with a touch of silver glitter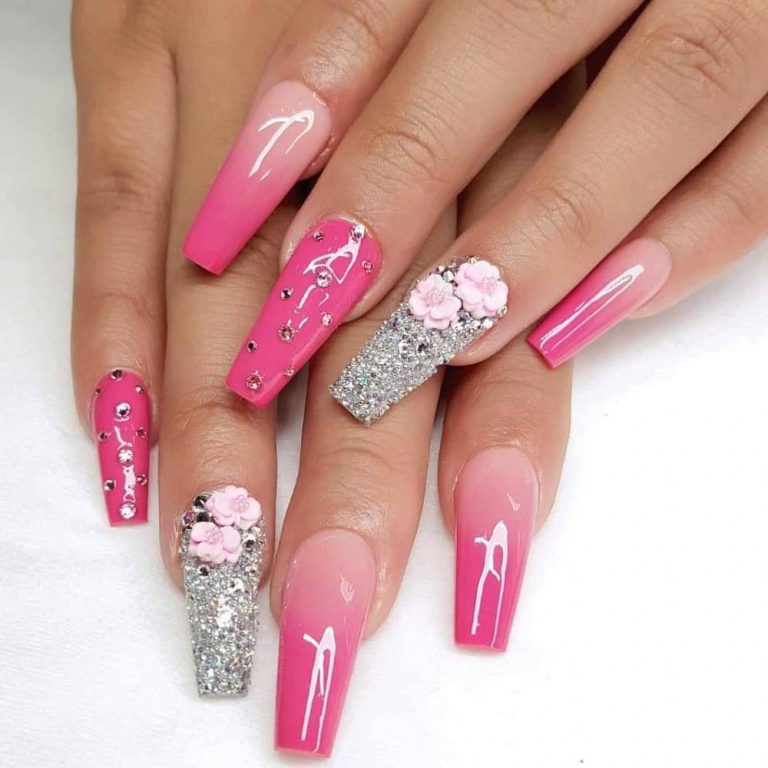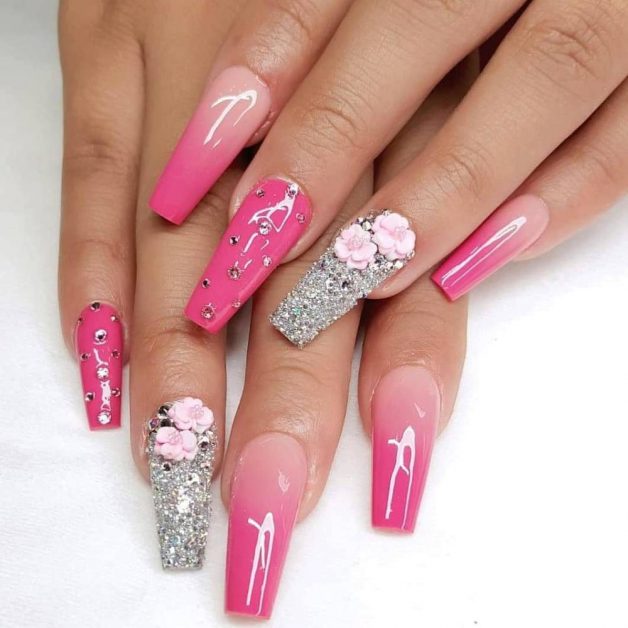 It is known that rose petals are one of the most prominent trends in nail decoration at the present time, so you can rely on them on your nails in a wonderful aesthetic style that takes away monotony and boredom from your look. Adopt a pink and silver glitter manicure, then decorate your nails with rose petals and small Swarovski beads.
ombré manicure pink with violet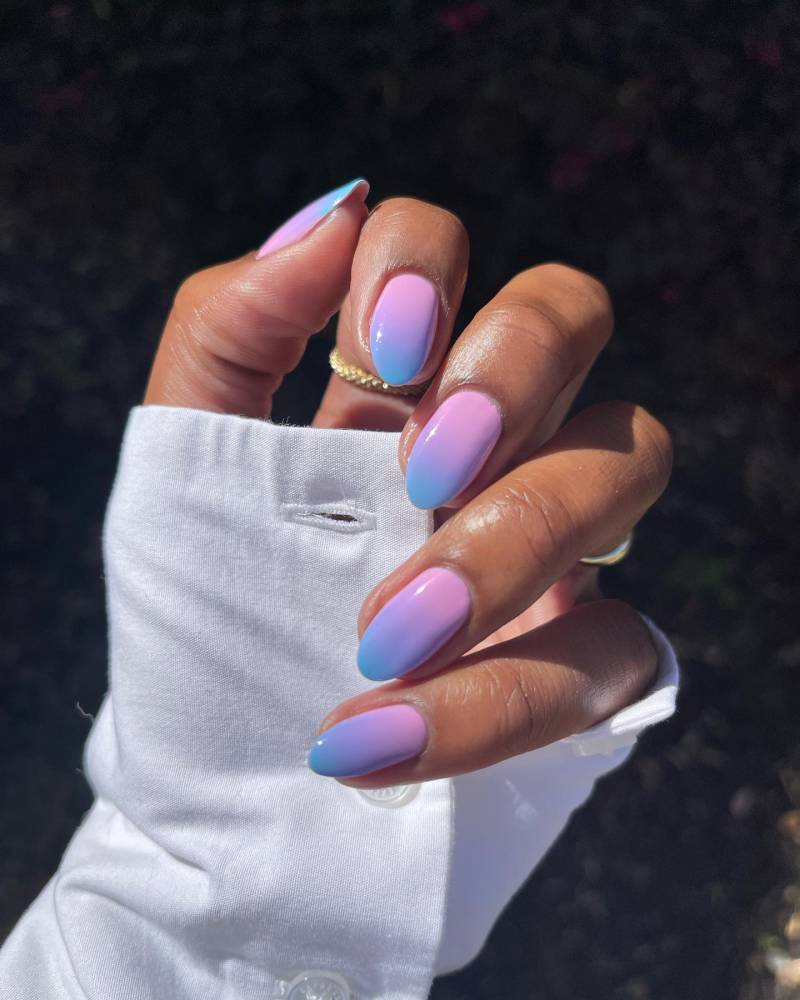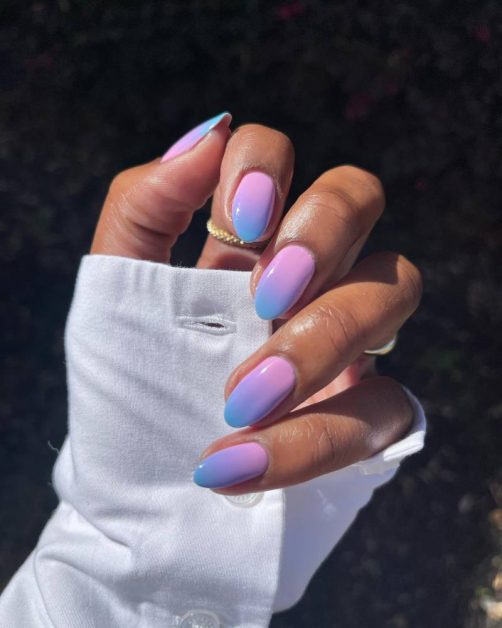 Ombré continues to be a very popular trend in nail decoration, so the ombre manicure in pink and violet is one of the best options, especially if you are a brown-skinned woman, as these two colors illuminate your skin and give it a wonderful glow.
Pink-yellow striped pastel manicure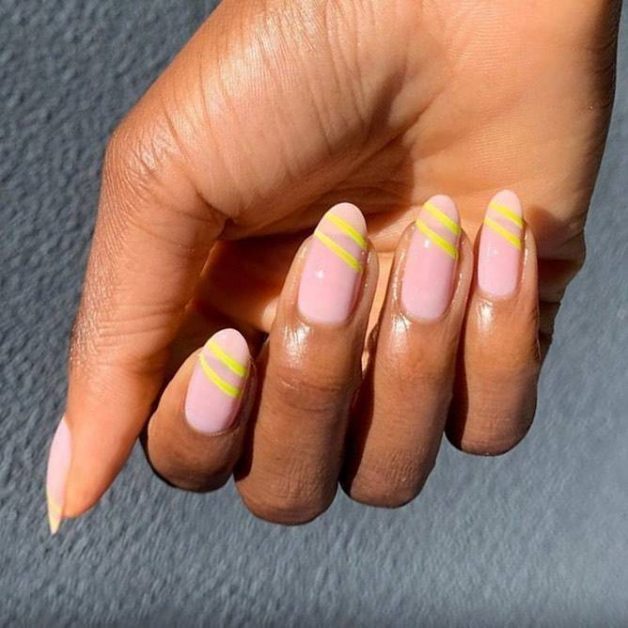 If you have long nails, and you want one of the soft and elegant manicure models for your wedding day, you can adopt a yellow-striped pastel pink manicure, or you can adopt any color you like, by applying two layers of pastel pink nail polish, and then drawing two opposite diagonal lines At the front of the nails, using the yellow manicure.