Despite the emergence of many colors of popular engagement dresses, many brides adhere to the pink color, which symbolizes femininity and tenderness, so we have chosen for you the most beautiful models of pink engagement dresses 2022-2023 to look for a design that meets your desire and fits your body shape.
Fluffy pink engagement dresses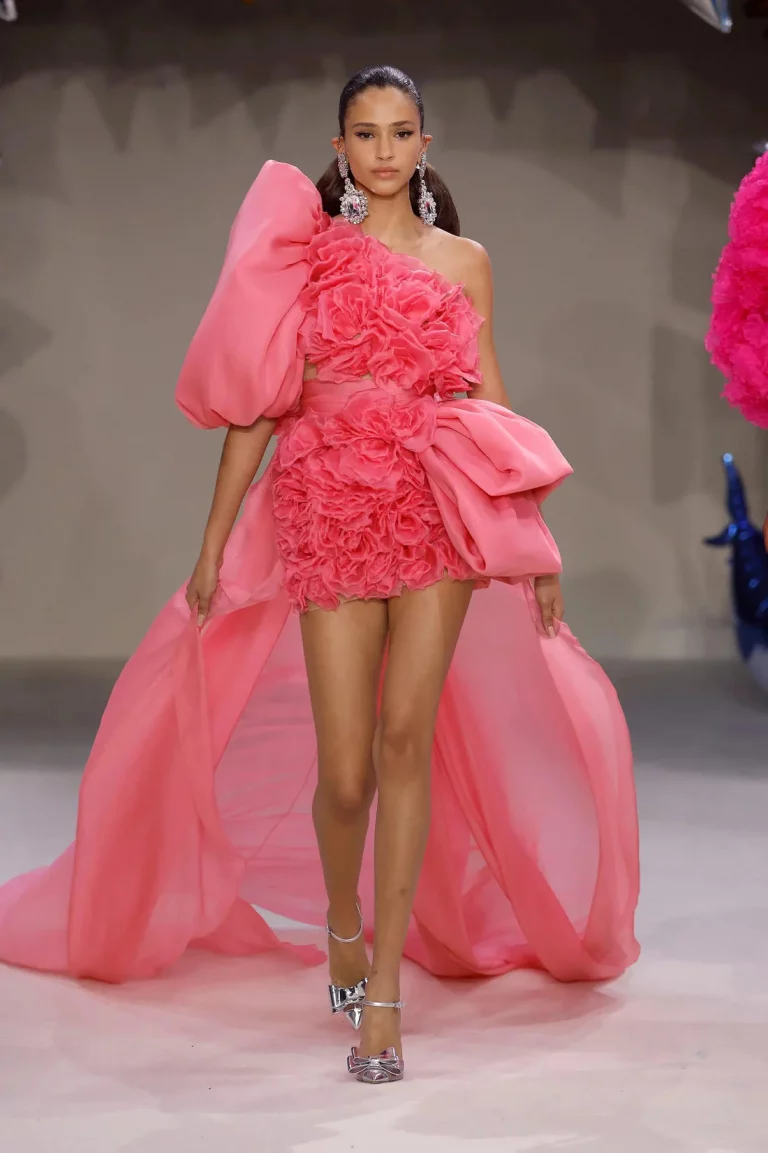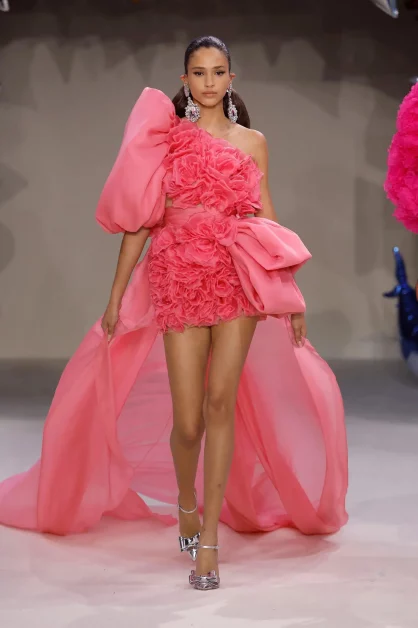 Many brands have offered pink engagement dresses with a puffy cut that is luxurious and dazzling.
We liked the Valentino pink wedding dress with the modest and luxurious story, as it has long sleeves and a high neckline to suit the veiled bride, and is encrusted with a luxurious touch that suits the taste of the Arab bride.
Designer Elie Saab also presented fluffy pink dresses with breathtaking designs reminiscent of princess dresses, specially decorated with flowers for a vibrant touch.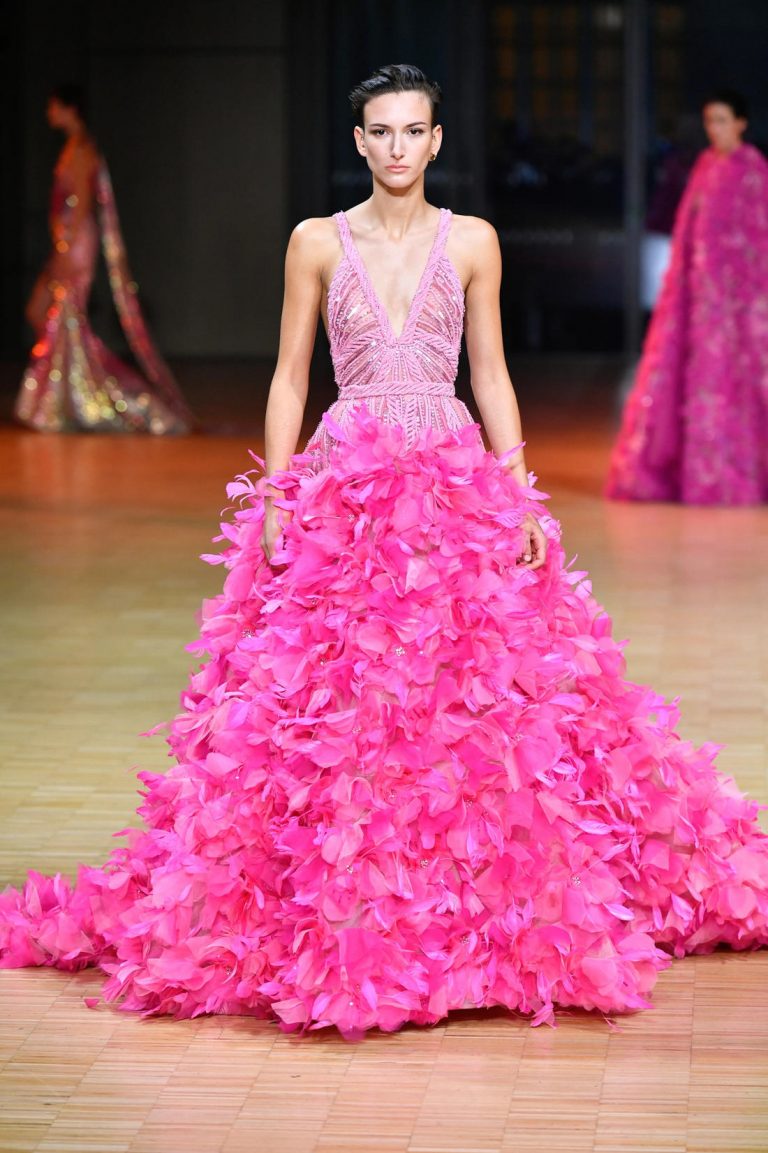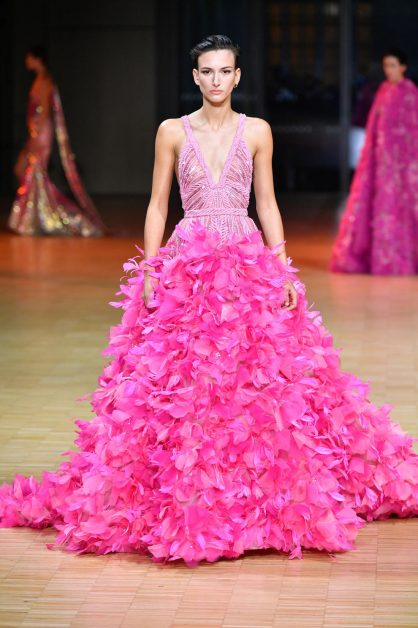 Soft pink engagement dresses
For the bride who prefers soft designs, you can find dresses in light pink and in simple cuts that suit her taste, such as Monique Lhuillier dresses.