Diamond rings are no longer limited to luxurious evenings and traditional classic looks. Jewelry brands offer innovative diamond ring designs that carry touches of contemporary art, inspired by nature, architecture, and others, and with unprecedented artistic lines.
And for diamond lovers who want a look full of the luster of this enchanting stone and enjoy high luxury without being restricted to classic designs, we select this attractive assortment of the most beautiful designs of diamond rings, sparkling with modern models and expressing the love of modernity and bold, unconventional luxury..
#1 Ring from Moritz Glik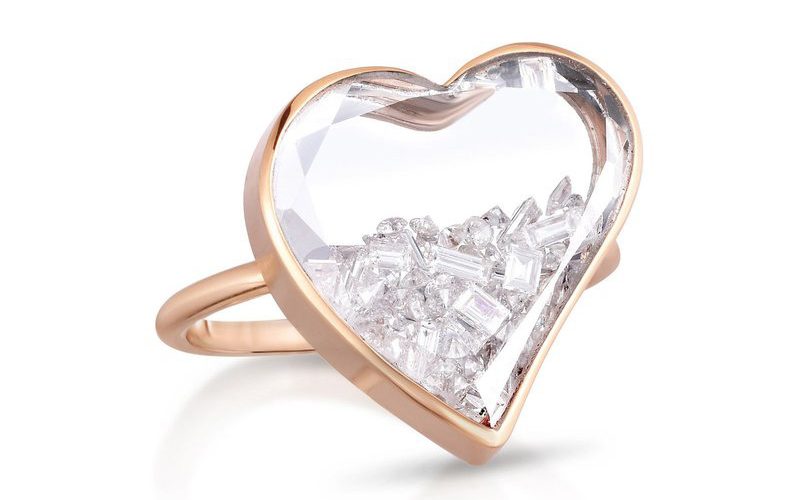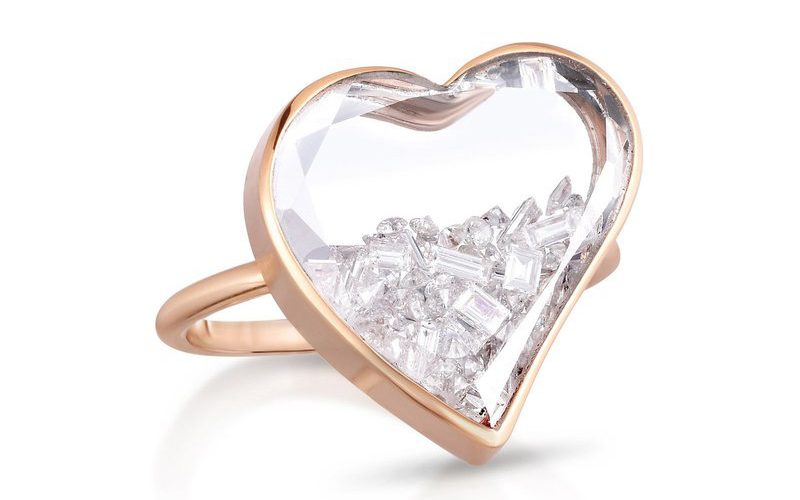 From Moritz Glik, we choose this attractive ring with an innovative and funny design in a heart-shaped box of rose gold and glass sapphires, while round and baguette diamonds move inside it.
#2 Ring from Eva Fehren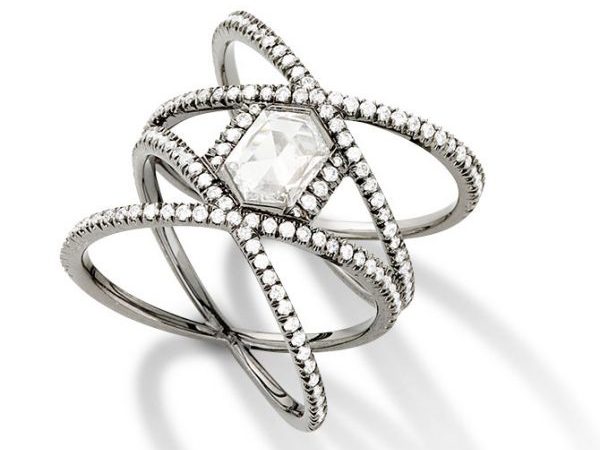 Created by Eva Fehren, this ring is inspired by the astrological orbits of the solar system to catch the eye in the shape of the letter X between your fingertips in the charm of black gold studded with diamonds.
#3 ring from Boucheron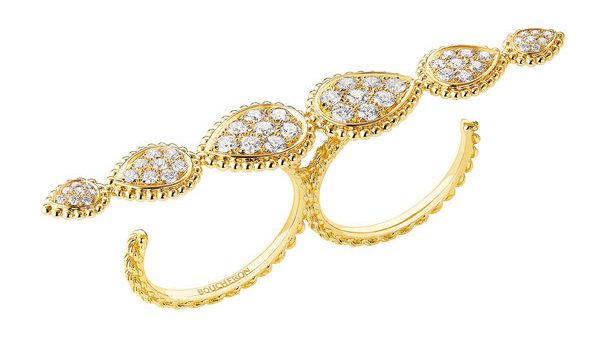 Boucheron presented this sophisticated ring in the Serpent Boheme jewelry collection with a charming pear motif inspired by the shape of a snake, but it has an innovative design that extends between 4 fingers so that the yellow gold and pave diamonds appear as if they are floating on the fingertips.
#4 ring from Repossi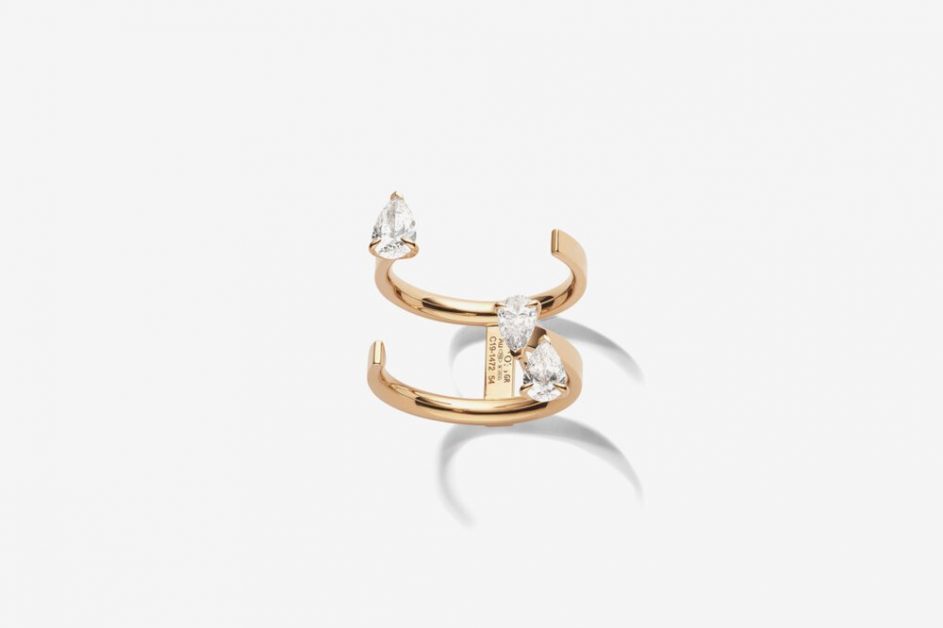 An attractive modern design for a Repossi ring, presented in an open rose gold shape, with soft details, on top of which 3 pear-shaped diamonds sparkle as if they were floating on your fingertips.
#5 Ring from Evren Kayar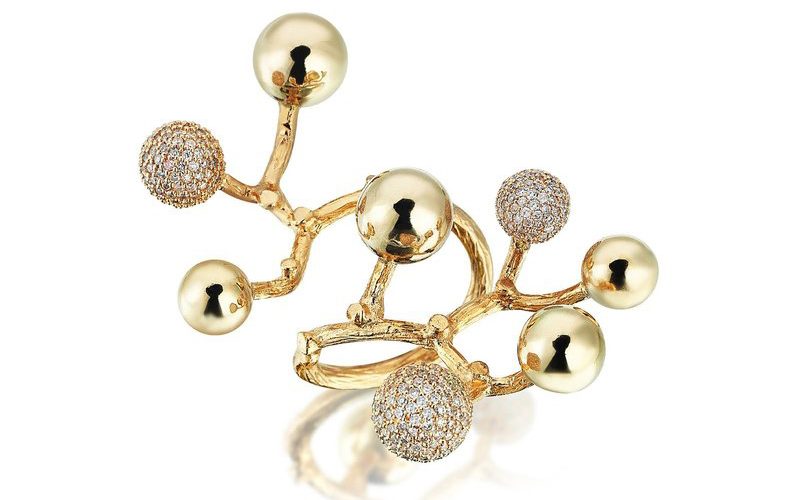 Evren Kayar presents this distinctive ring with a design inspired by the constellations and galaxies, where the charming cluster formation of yellow gold spheres is set with diamonds scattered between your fingers.