Metals leave their mark on kitchen décor and are a great way to make your kitchen feel modern and cool. Metal has reflective qualities, reverberating light throughout space and making small spaces appear larger. It is also very durable and easy to clean as well.
There are many ways in which you can incorporate metallic touches into your kitchen décor. We will show you some of the most beautiful of these designs.
#1 Cabinet Designs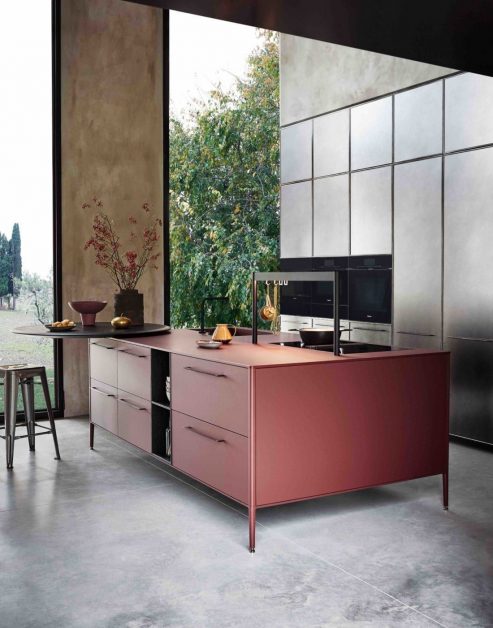 Metal-fronted cabinets are a bold addition to kitchen décor, giving them a modern feel. They are also a practical option because they are easy to clean.
#2 Furniture Designs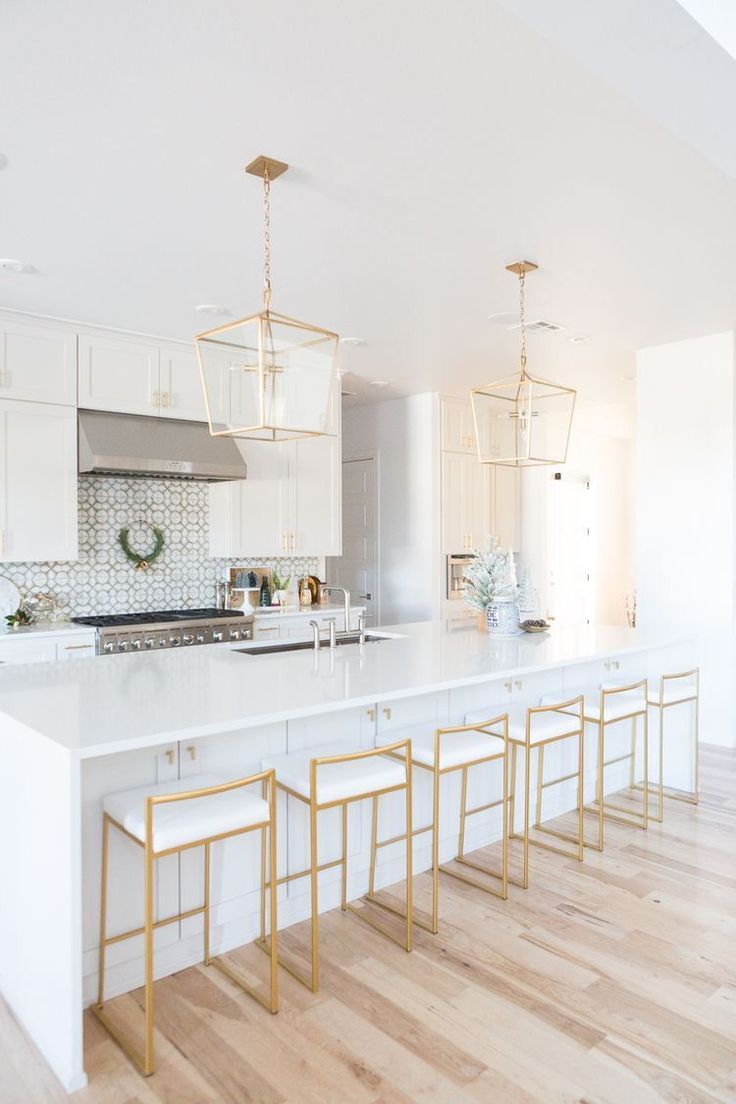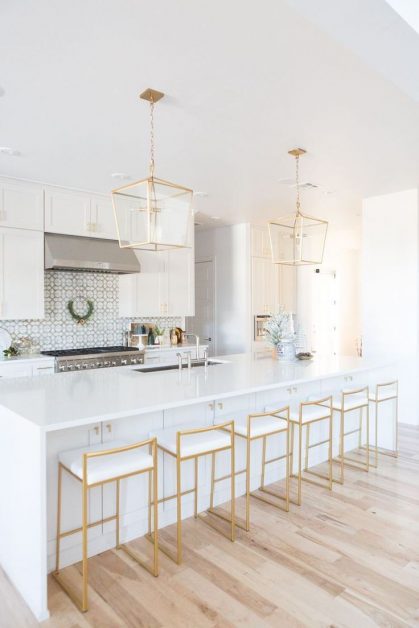 Such as chairs that are placed around the kitchen island or dining table, you can attach them to lighting devices that support the effect of shiny metals in your kitchen decor.
#3 Soft Metallic Touches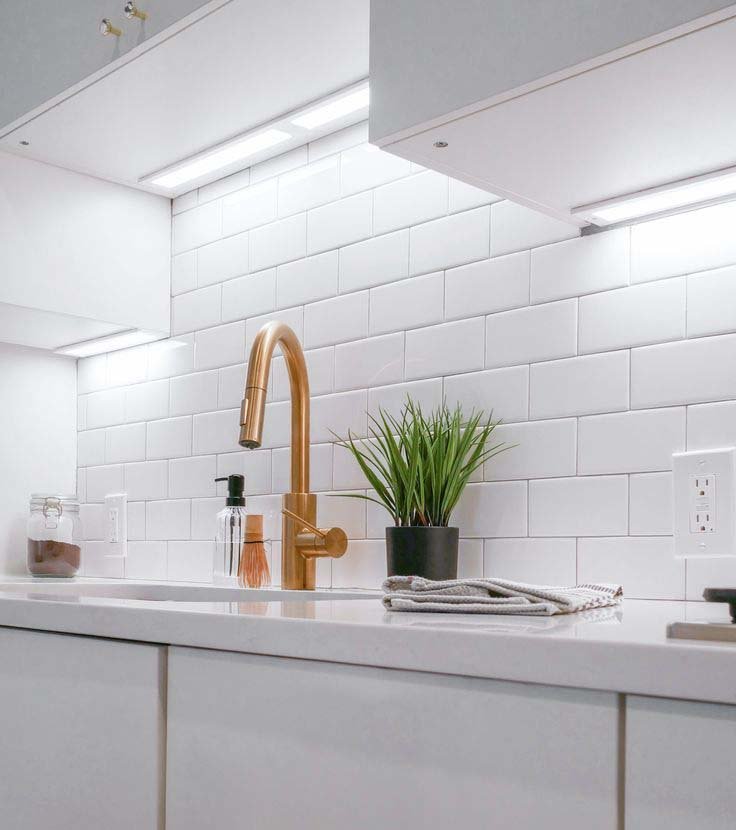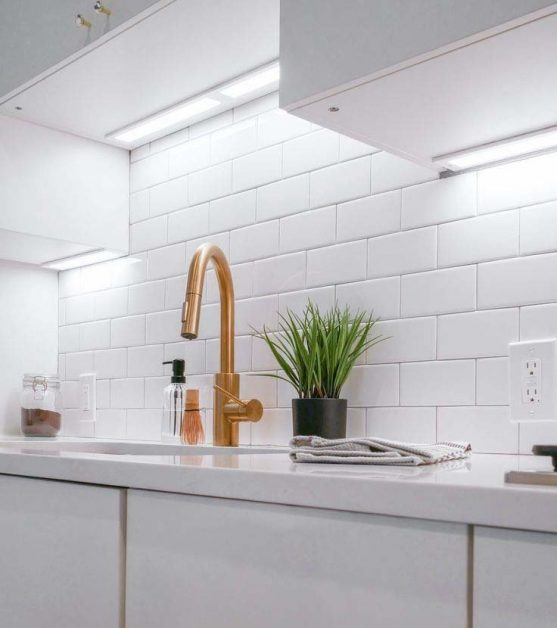 Small metallic details can have a big impact on the overall atmosphere of your kitchen. Like cabinet knobs that make it look elegant and modern.
Adding a faucet with a shiny metallic look can transform the sink area into an eye-catching focal point.
#4 Silver Metal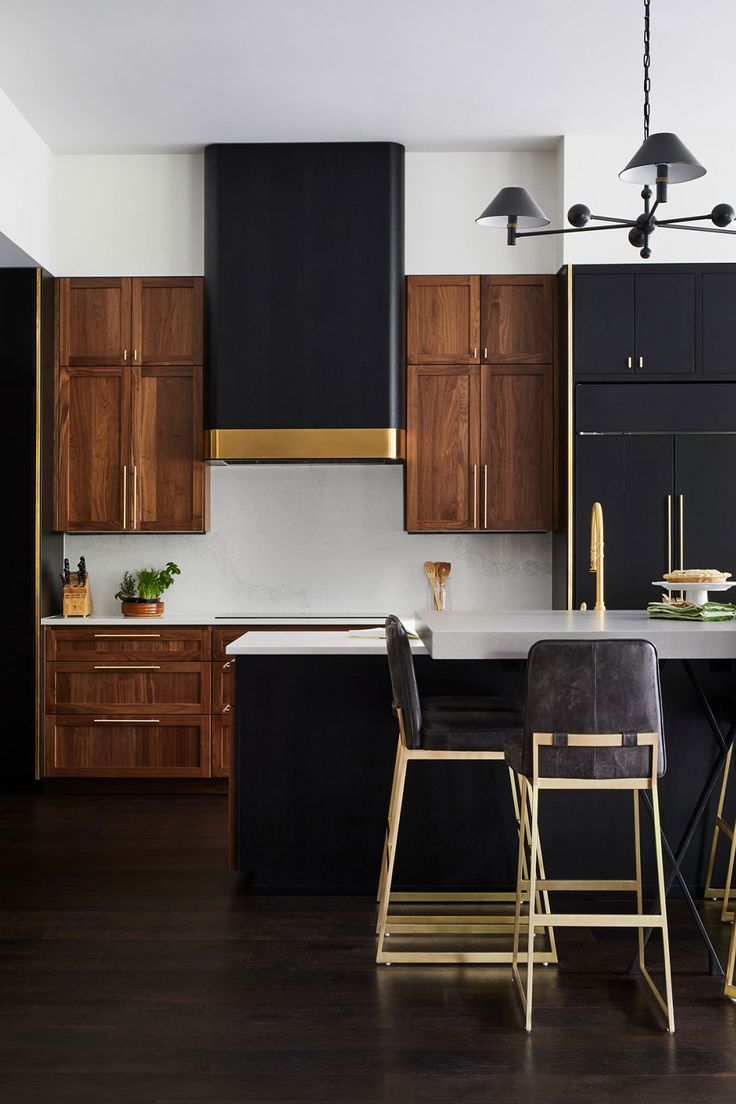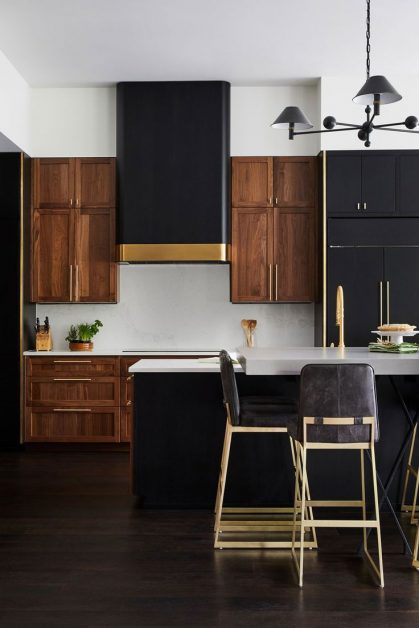 Silver metals have an undeniable allure and promise to give your kitchen an elegant look. Create harmony by decorating your entire kitchen with metal hardware, from cabinet knobs to lighting fixtures. When you use it in a white kitchen, it will give it a classy touch, or combine it in an industrial-style kitchen for a modern look.
#5 Copper Metal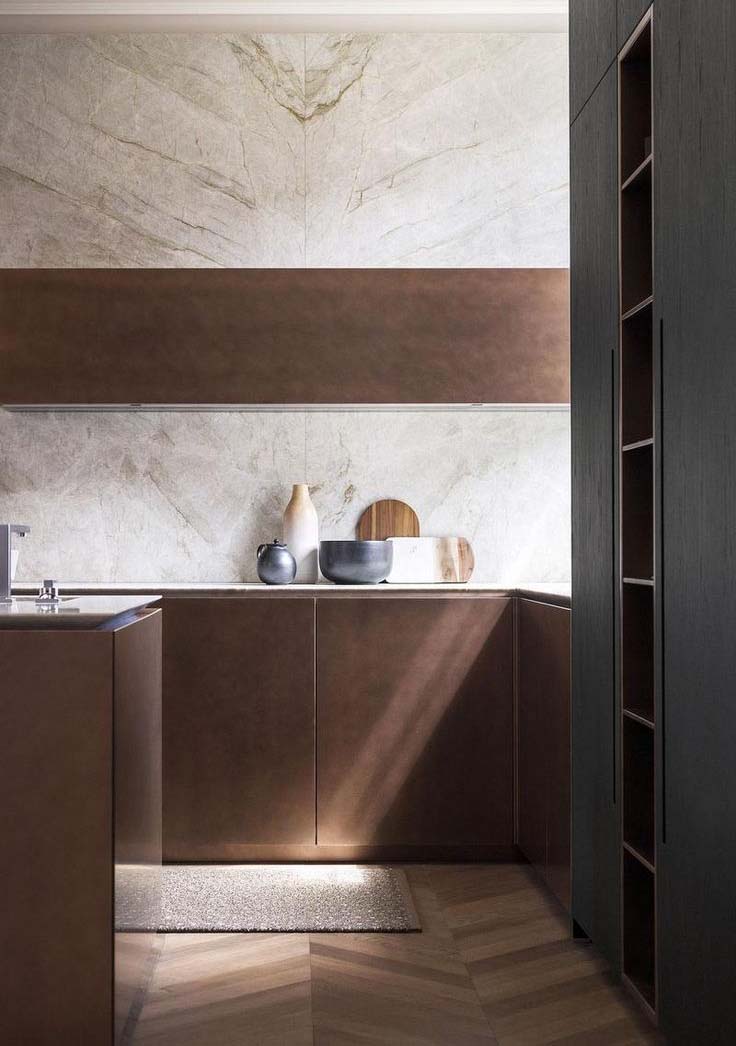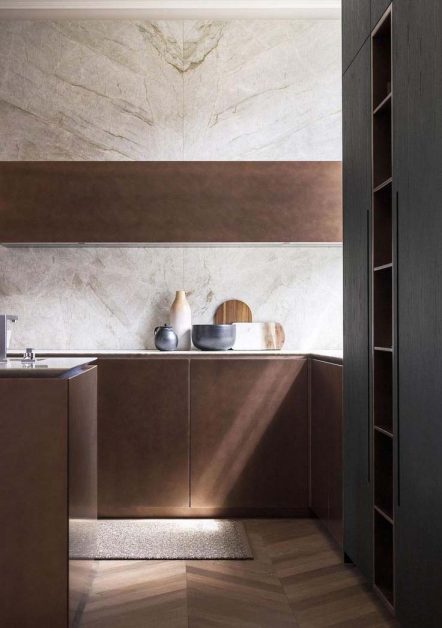 Copper is a brilliant choice in kitchen décor because it adds warmth while also maintaining a unique and modern look. This color contrasts with neutral cabinetry for a touch that stands out.
Copper in kitchens is practical and elegant, as it is good at withstanding heat and easy to clean oil stains from.