New York Fashion Week Summer 2023 concluded with a series of street style shows, especially with the Erigo show, which was executed in leather and metal, and in shiny outfits with a metallic character and black color. The taking part shows recorded the emergence of the color of lavender on international platforms, besides the strong colors that will continue until next summer.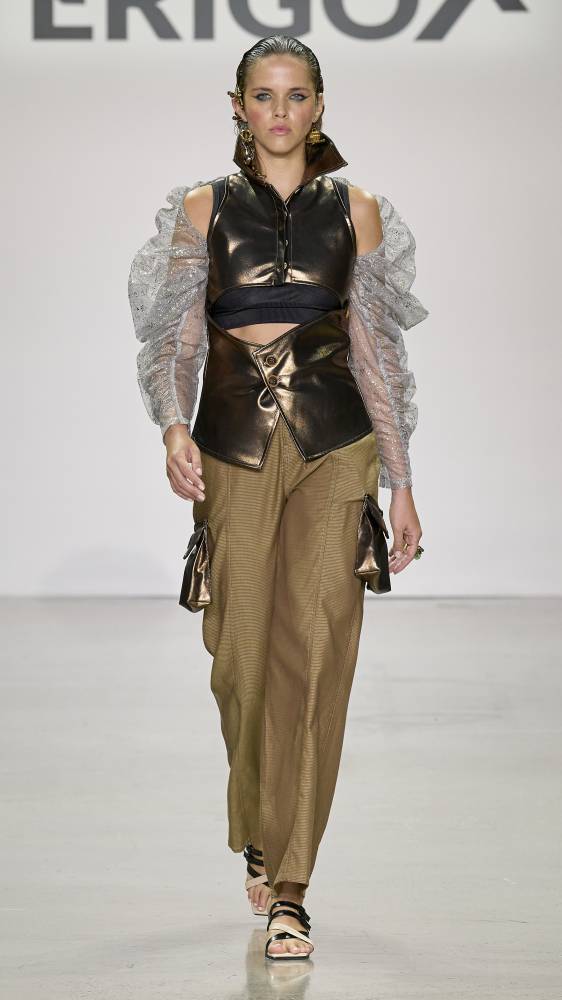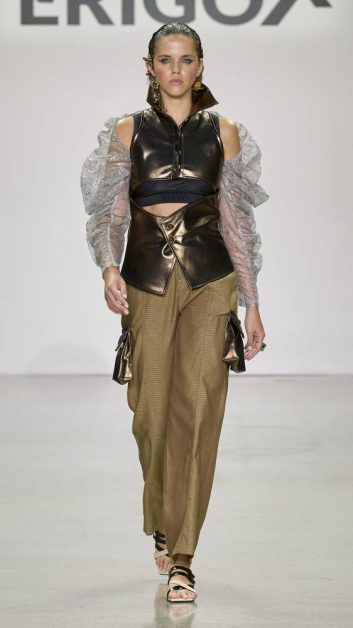 The Parsons School of Design presented its presentation, which attracted us with its practical and comfortable fabric, and dresses that embody a summer coat. The institute met the vision of designer Tory Burch, who created short dresses mixed with sheer organza, and long coats coordinated with skirts and leggings underneath.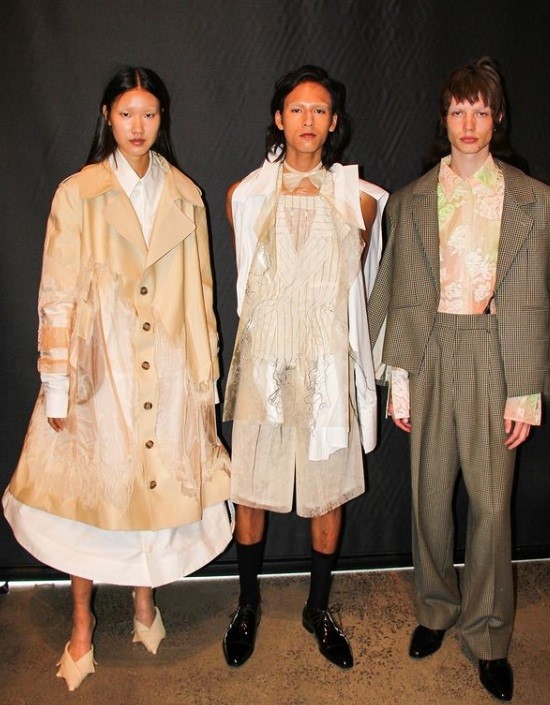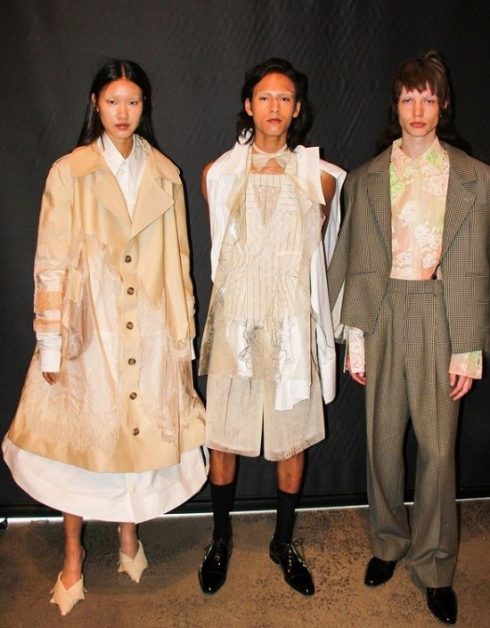 Tory Burch has taken us back to the '90s with its mini-skirt pants, with jackets in a variety of sizes and cuts that range from wide to skinny. The house used strong colors, and the street style was far from bohemian.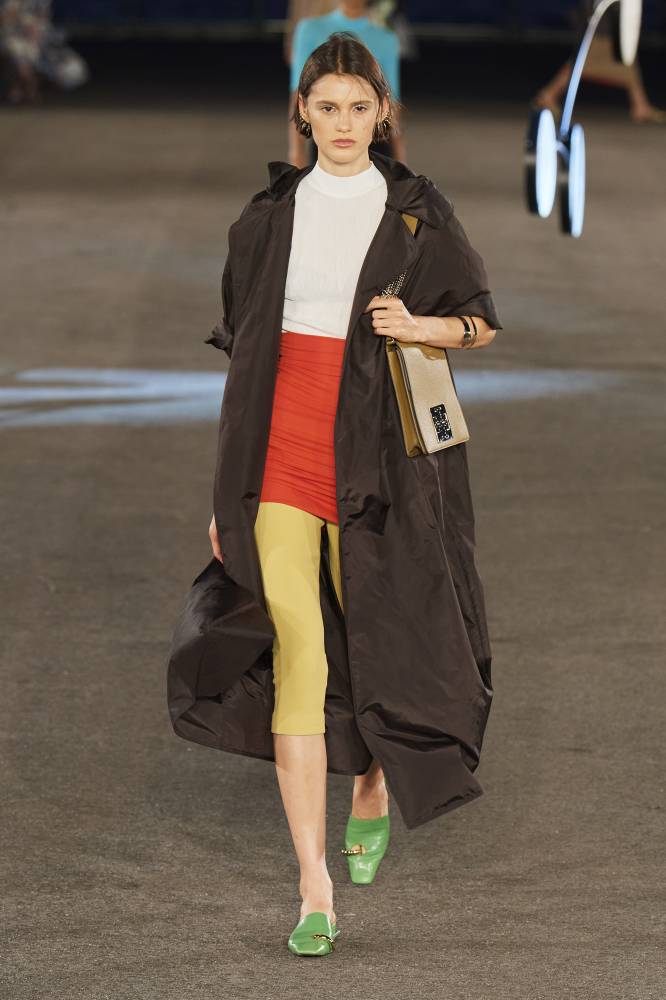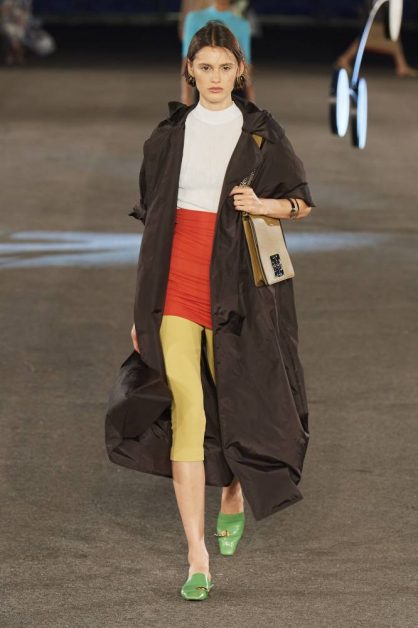 We were also caught by some shows on the last day of New York Fashion Week, such as the ruffled dresses with a cap or a hoodie, which were featured in Bevza's show, and we're coordinated with tall and high glittery boots.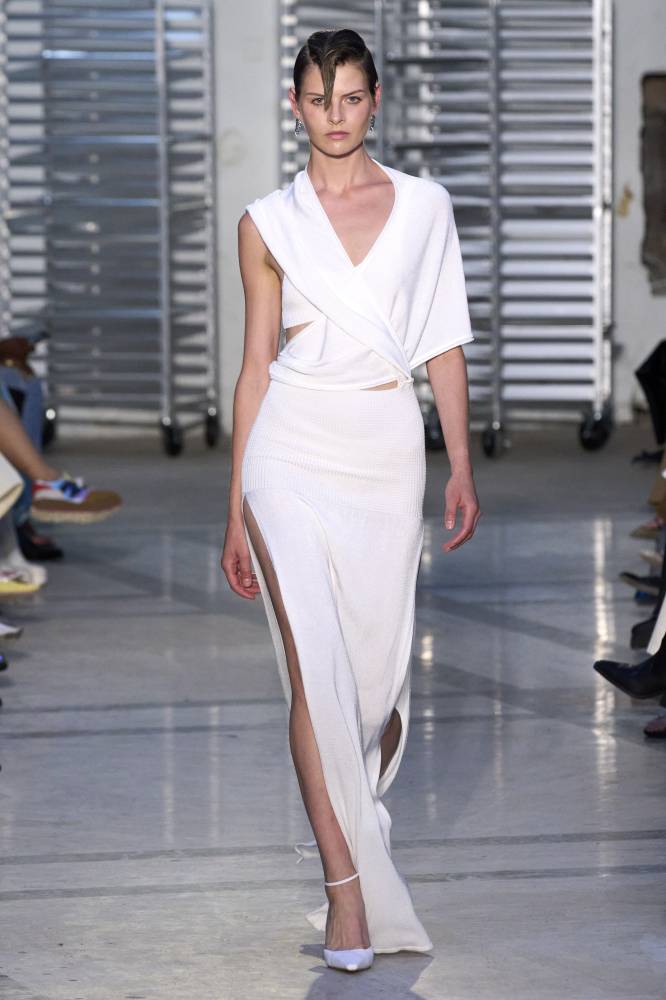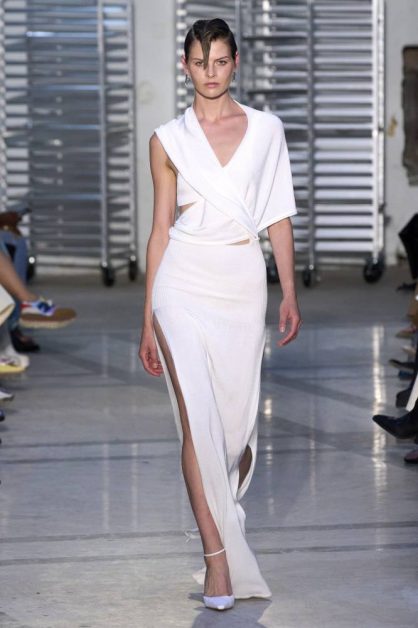 We loved the lavender color trend that designer Brandon Maxwell mastered, so he mixed it with other colors such as white and gold, and used silk and leather.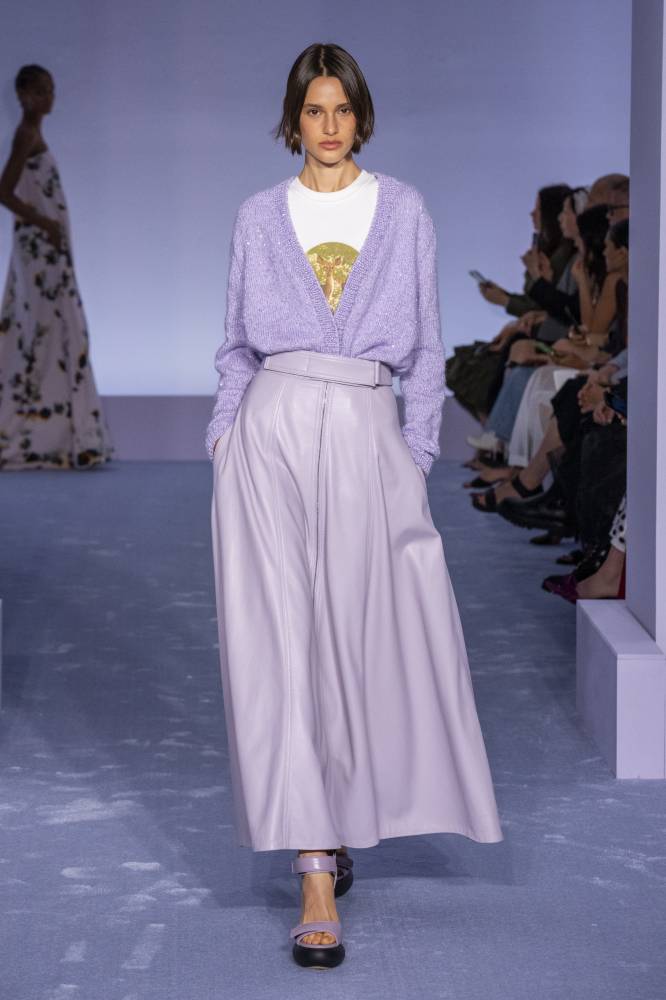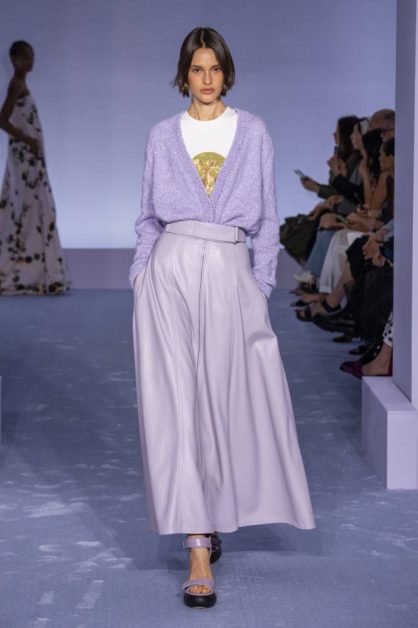 And do not forget the black dresses which the designer Chiara Boni mastered, and she coordinated with her vibrant colorful accessories such as hats, shoes, and bags; To break the monotony of the uniform black color.