Following the Paris Ready-to-Week shows, the trends of Spring 2023 are clear, with wide pants, delicate lace, long shorts, layered ruffles and printed suits at the top of the list.
Look at the pictures from the shows of the major French houses and get inspired by the most beautiful designs.
#1 wide pants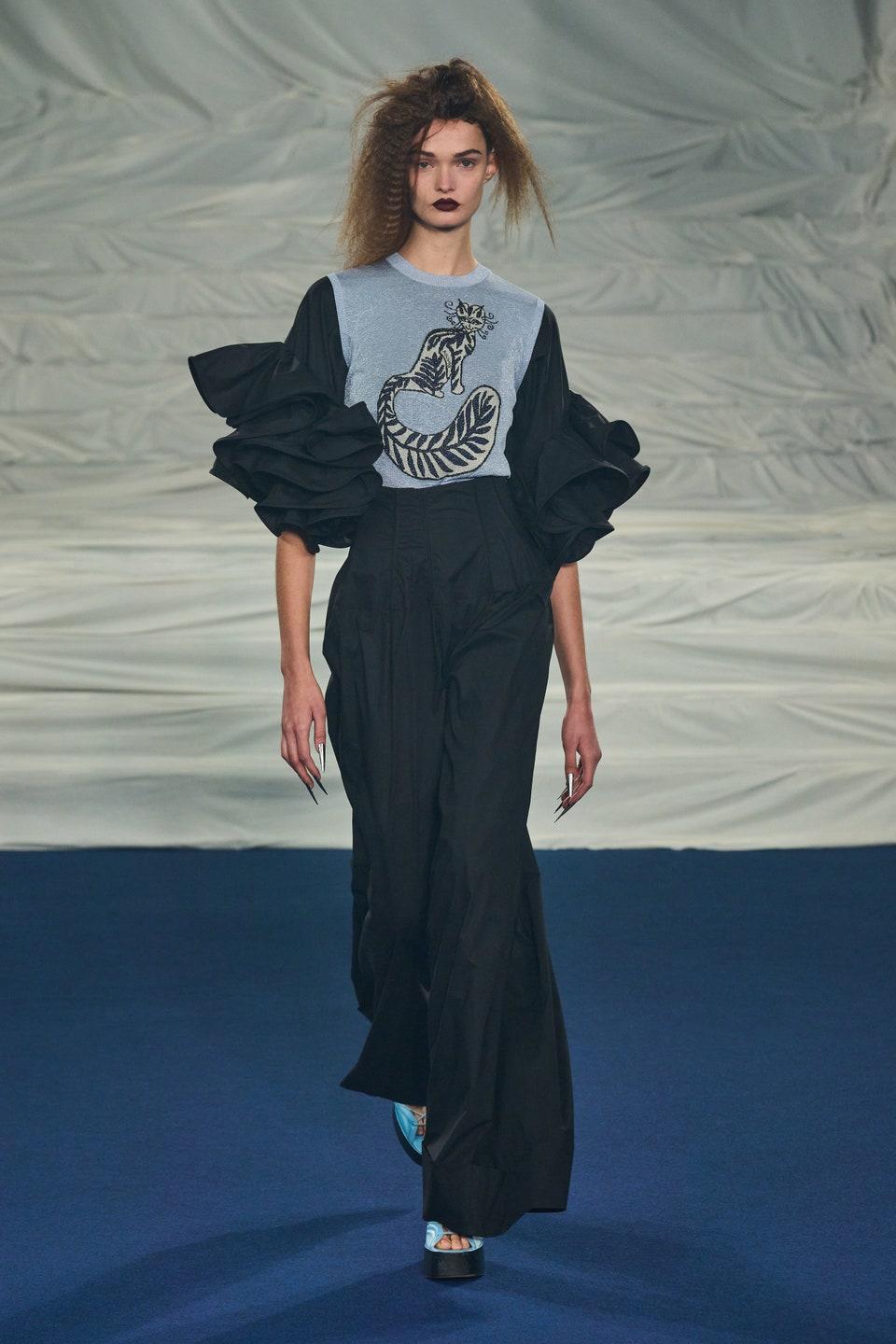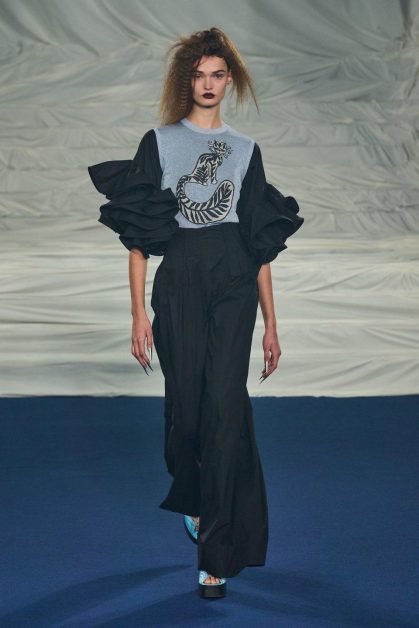 The wide pants prove their presence again on the Parisian catwalks. Balmain presented high-waisted beige pants decorated with a camel belt and coordinated with a straw top and sandals in the same color as the pants.
The Rochas model showed off high-waisted black Flare pants with a light blue printed top designed with layered ruffle sleeves and blue sandals.
#2 slender lace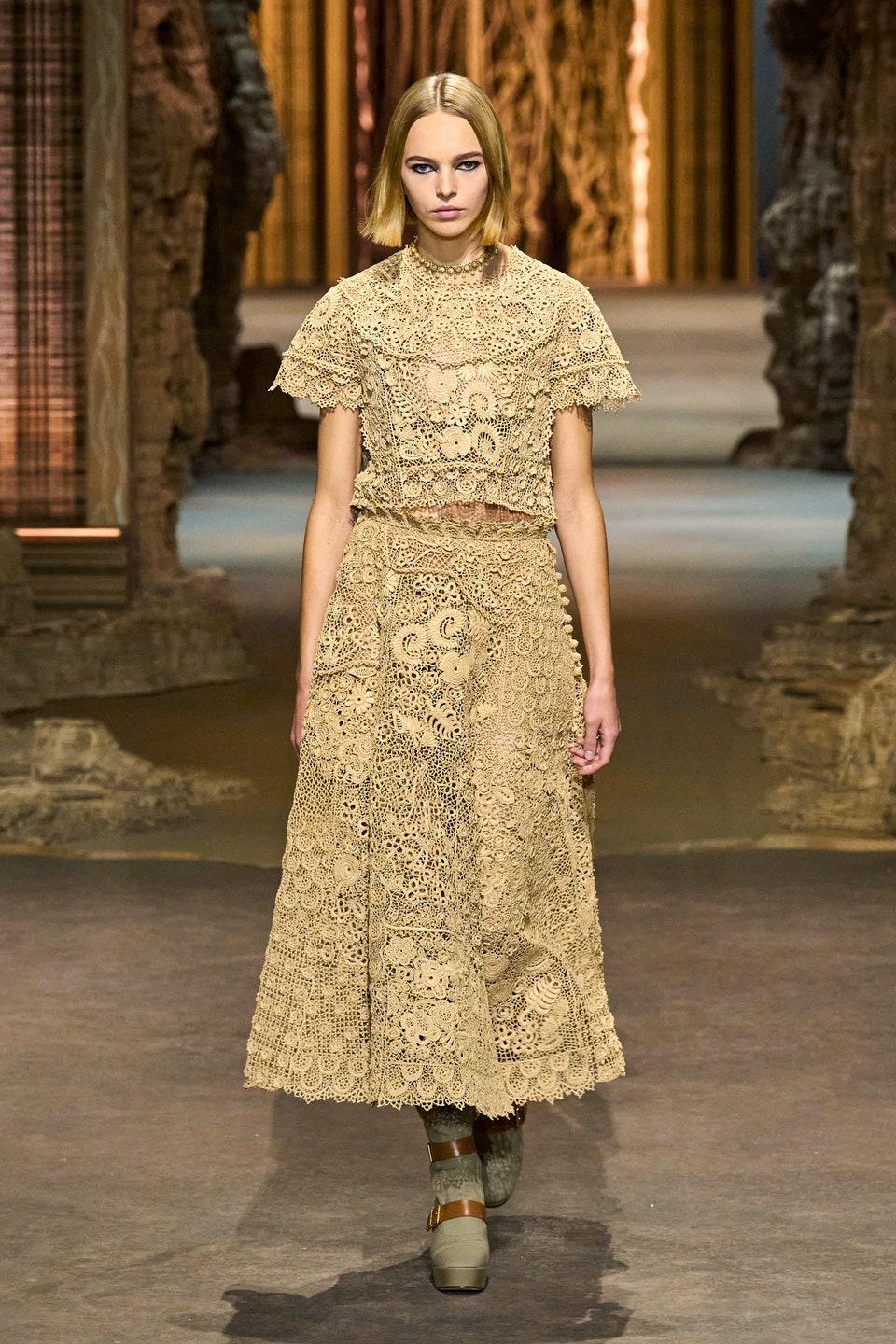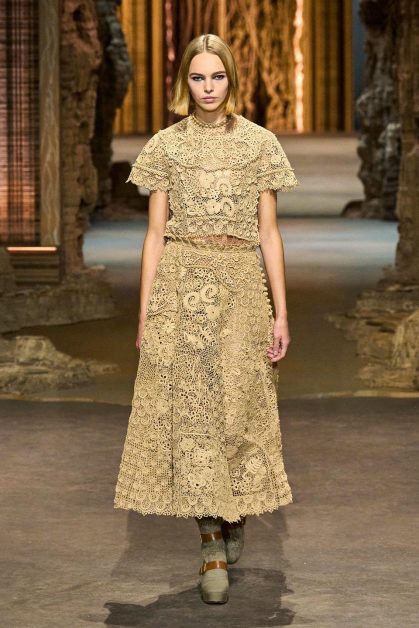 Lace attended with its luxury and softness on Christian Dior's runway, we loved the beige midi dress designed with two pieces and coordinated with light green long boots, and we also liked the long dress designed in a mixture of white, beige and light pink, which we matched with nude pointed shoes.
#3 Long Shorts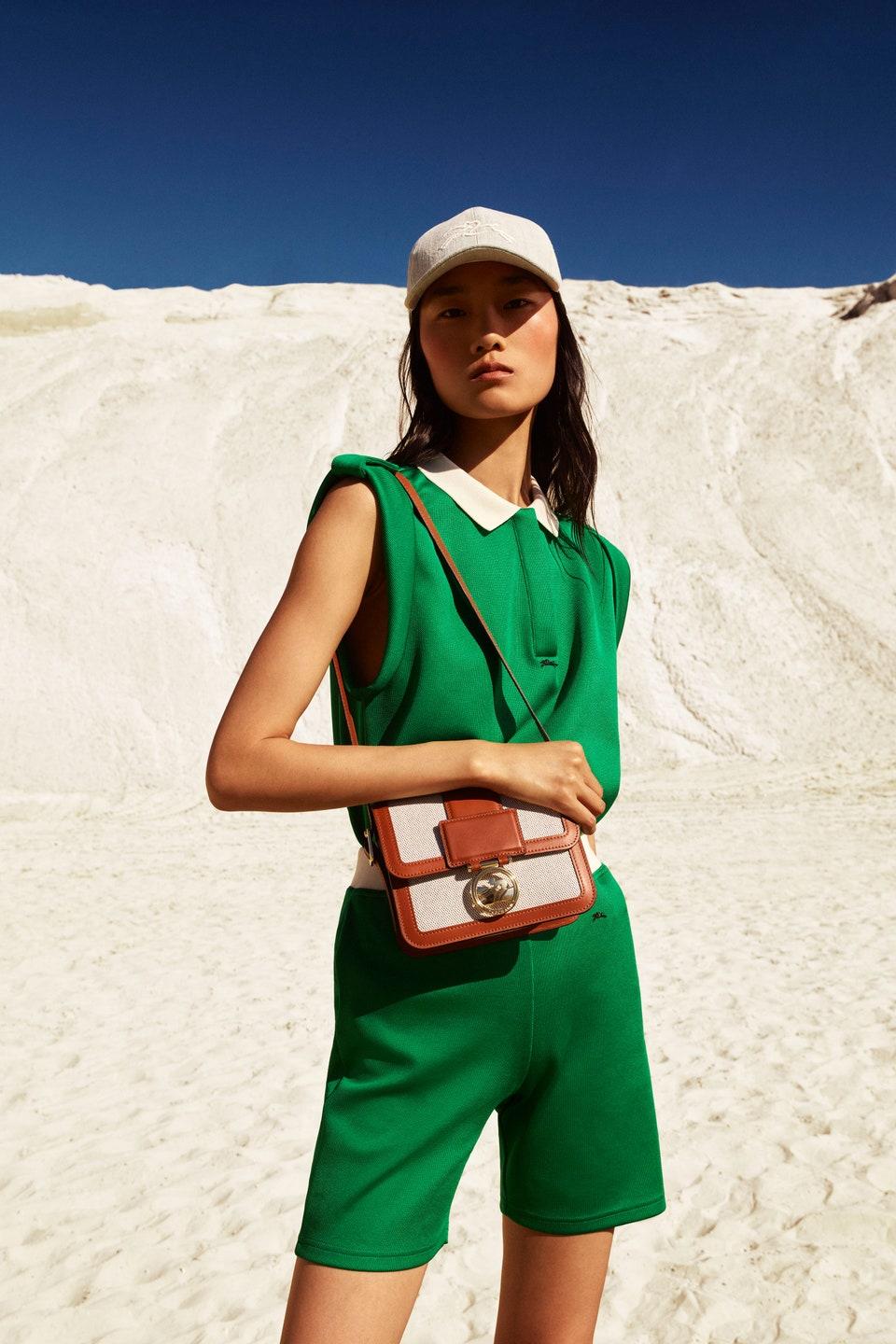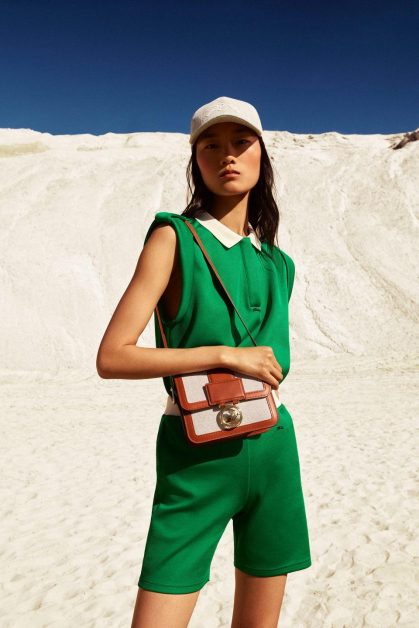 The shorts of various models and lengths will be the star of the spring of 2023 after they dominated the catwalks of the Paris Week shows, the Longchamp brand presented short green shorts coordinated with a green polo sleeveless top and a beige shoulder bag with a camel belt, complementing this look with white sneakers.
We loved the white suit, styled with an oversize jacket and shorts by The Row, teamed with a white shirt, a black sweatshirt, and white sneakers.
#4 The two-piece jumpsuit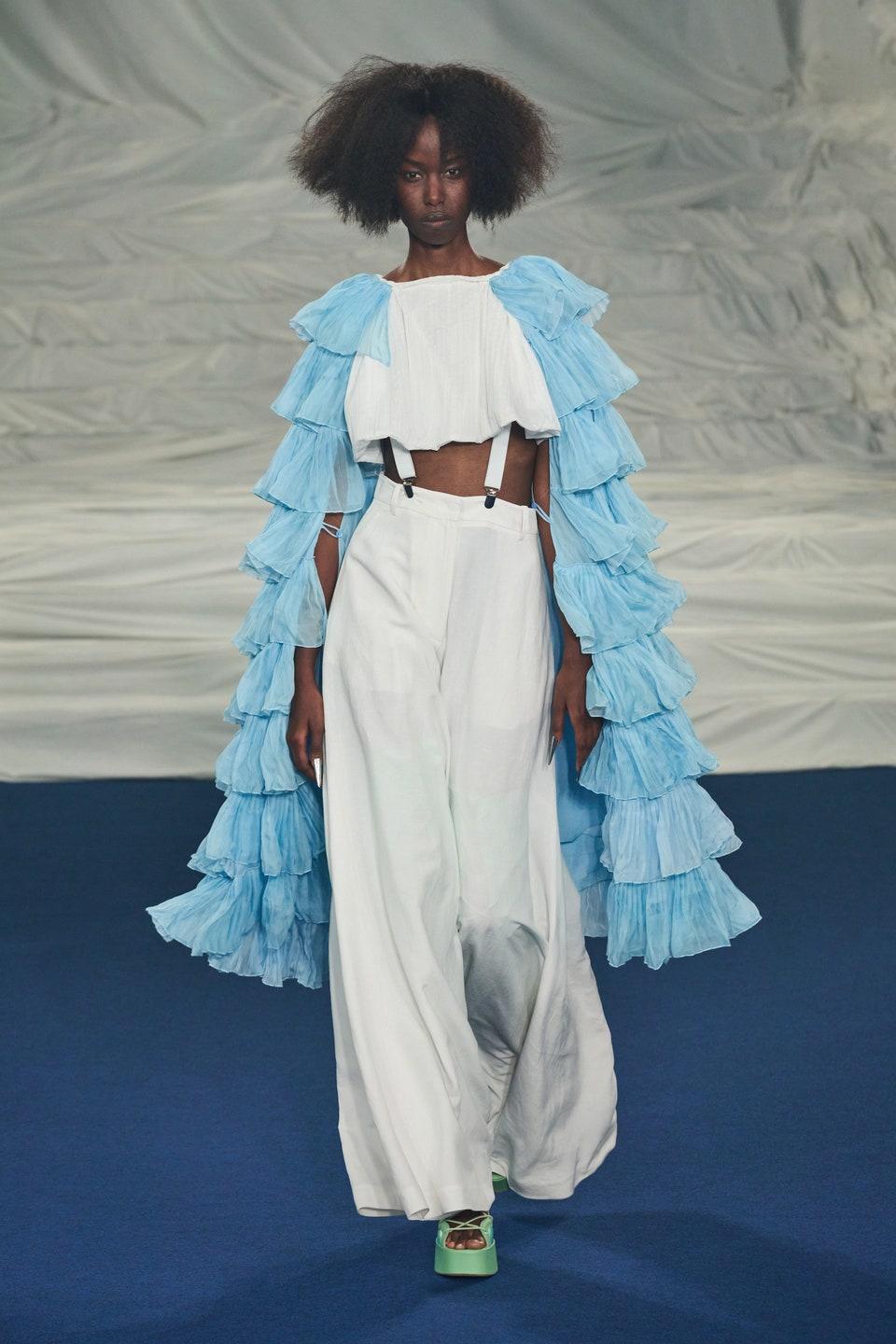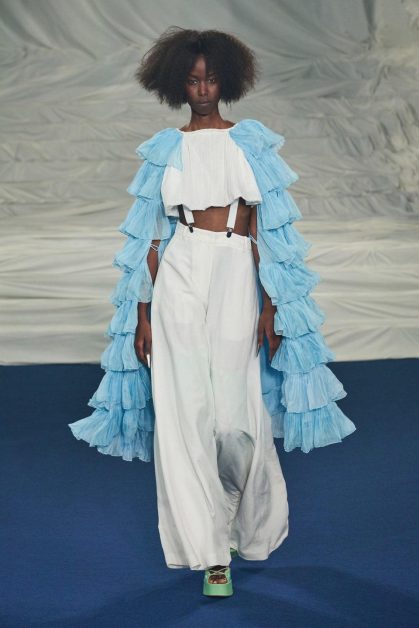 The jumpsuit made a noticeable presence on the runways of the Paris Fashion Week, especially the two-piece model, as in the wide-legged jumpsuit from Christian Dior's collection, coordinated with black shoes.
We also love the white Rochas tiered blue ruffle cape jumpsuit, paired with green casual sandals.
#5 Layered Ruffles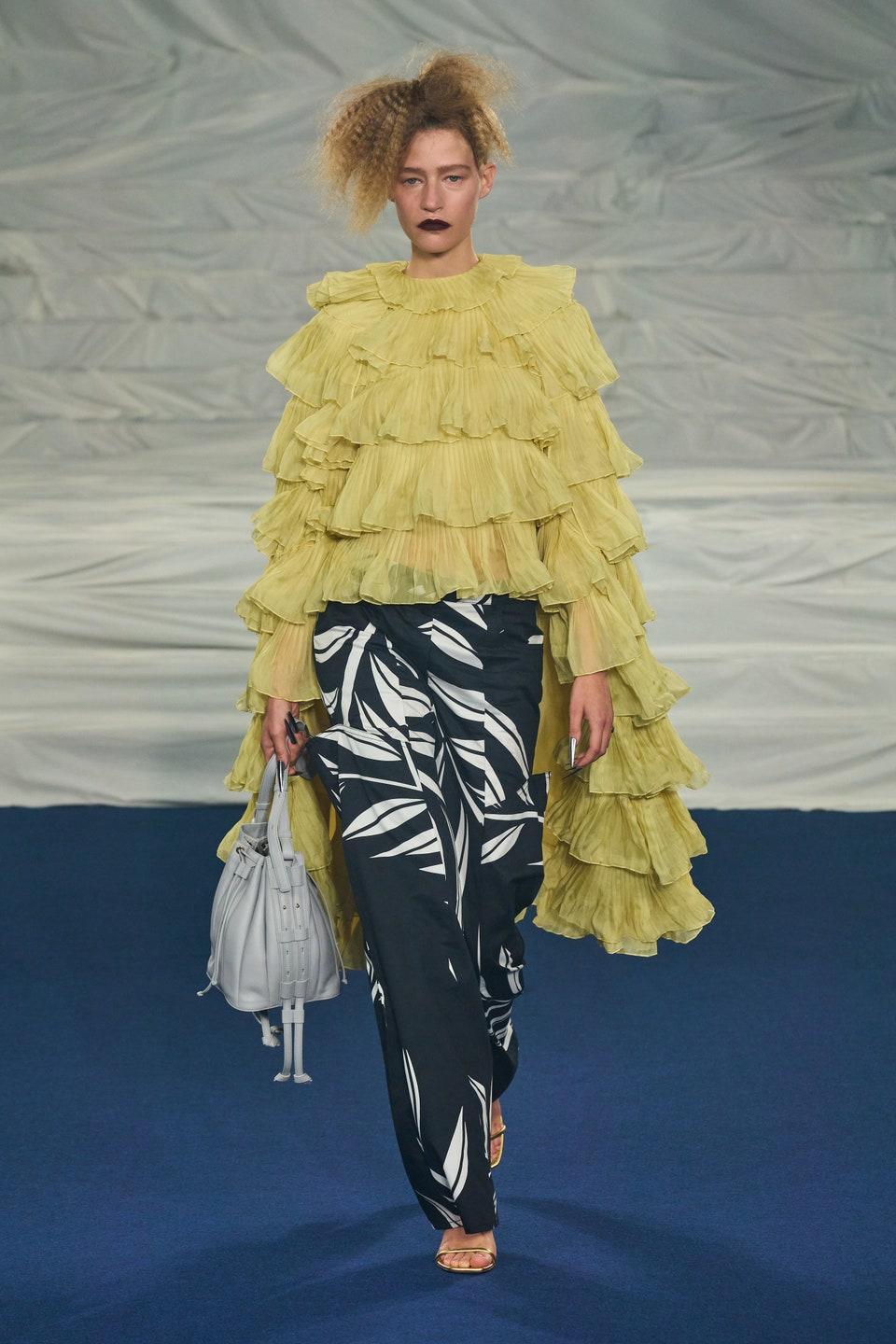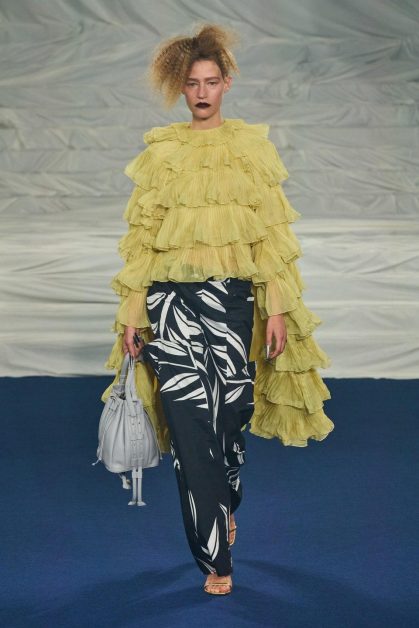 Looking at the runways of the Paris ready-to-wear week, we noticed the large presence of ruffles and layered pleated pleats, the Dries Van Noten model appeared in a yellow layered pleated skirt coordinated with a light camel shirt and a mint green long and wide blazer.
From the Rochas collection, we loved the tiered crushed yellow blouse that was coordinated with black and white printed pants and gold sandals.
#6 Printing Suits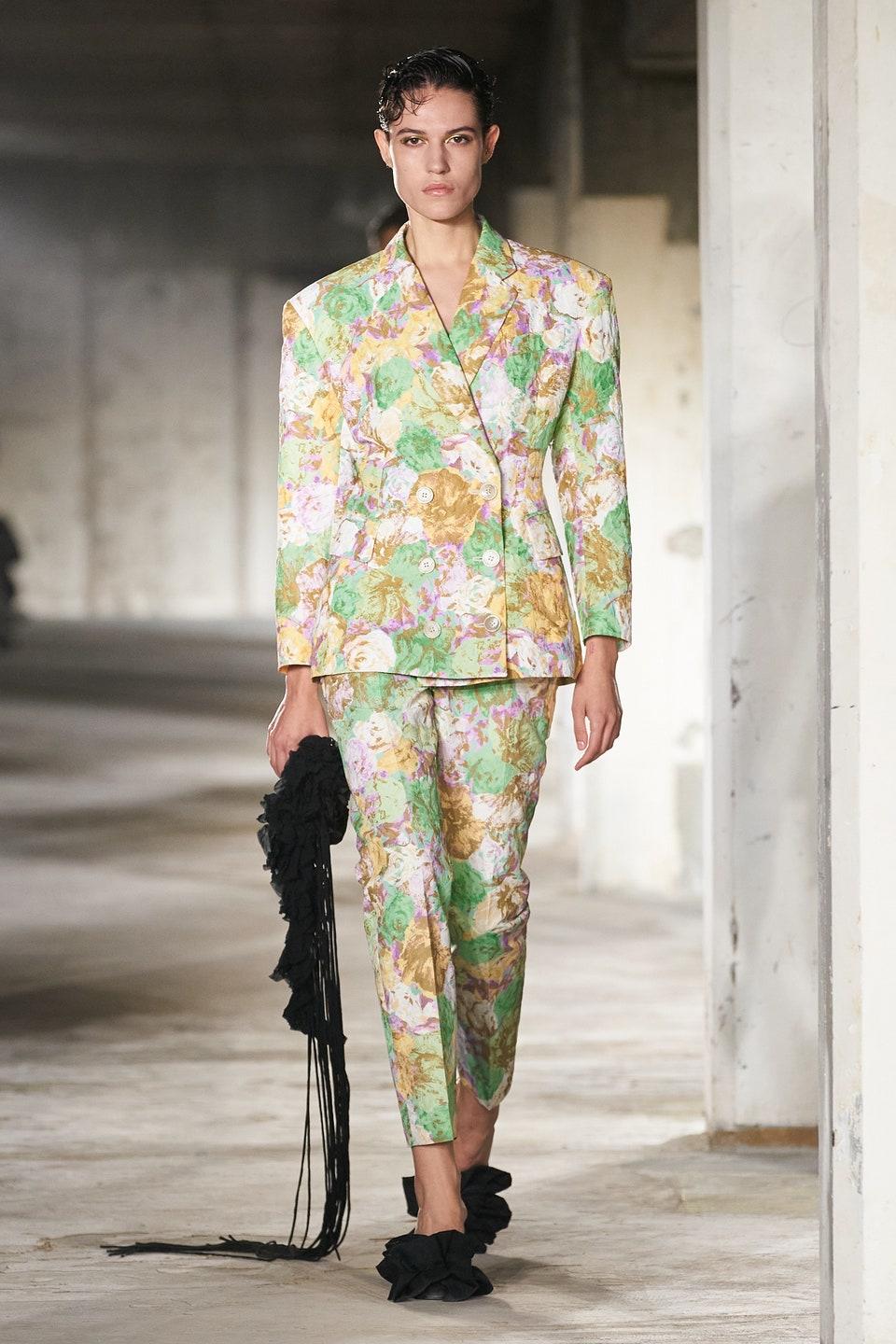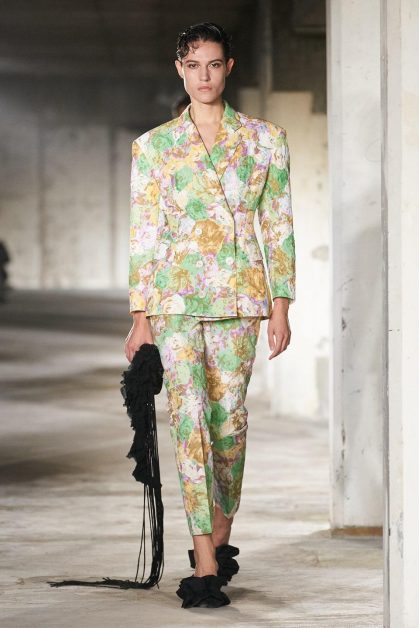 Printed suits grabbed the attention of top designers and were presented in a variety of forms during the Paris Week Spring 2023 shows.
We also liked the off-shoulder jumpsuit with long shorts in an earthy and pastel blend from Balmain.