After the dominance of the midi and maxi for several seasons, it can be said that the designs of "short" mini dresses are one of the most prominent trends this season, especially the formal designs, which emerged with many diverse and attractive cuts and colors.
Among the ready-to-wear collections for the fall-winter 2022 season shows, there is a mini dress that is suitable for every style and taste and for various types of evening occasions, as it emerged with distinctive designs, taking the diversity factor into consideration. With a kind of rebellion, and it fits with strong and daring personalities.
Simply Elegant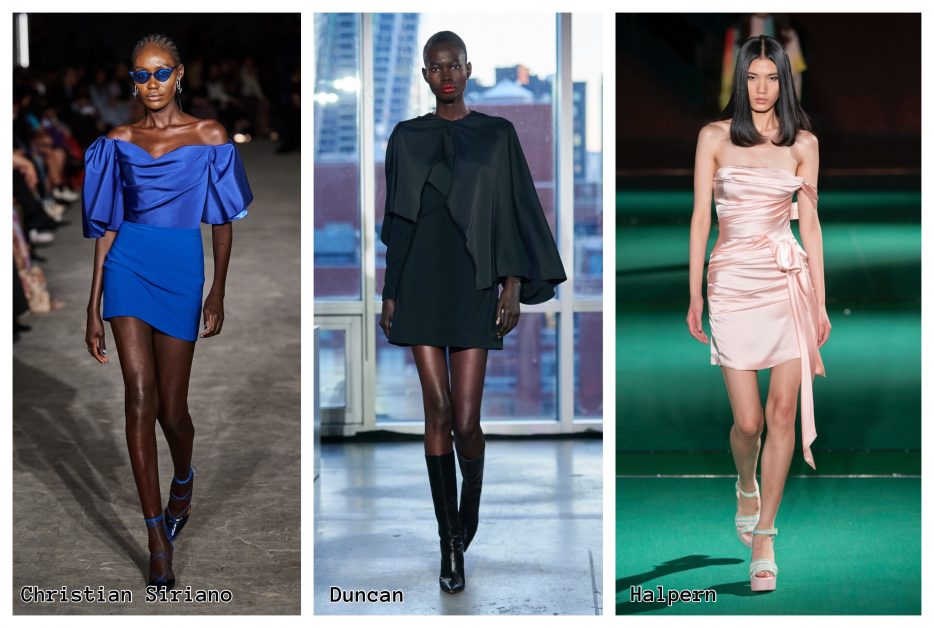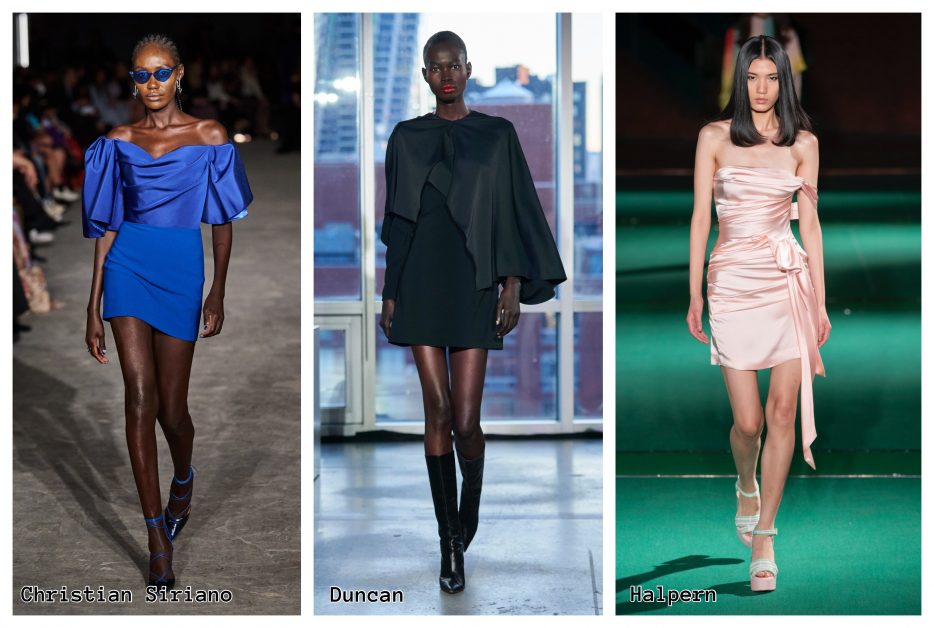 In some shows, we saw a soft presence of short evening dresses with elegant cuts and simple, subtle details, such as the feminine light pink Halpern dress, the black Duncan dress with a touch of the flowing cape, and the vibrant Christian Siriano design in fresh indigo with off-the-shoulder elegance.
Black Bodycon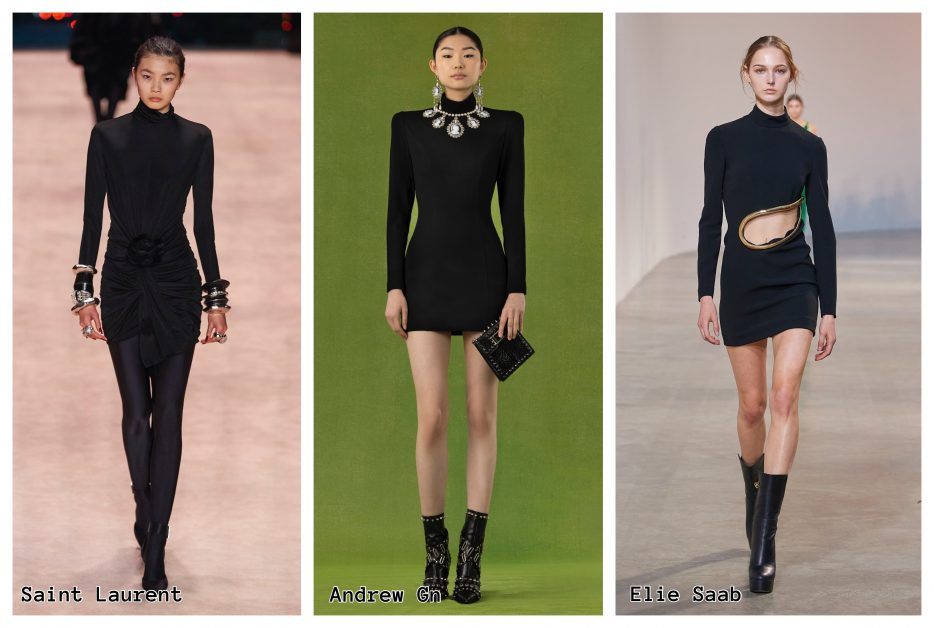 The designs of the mini bodycon dresses varied in tight-fitting cuts and the basic black color, which is the favorite of many, and we saw it in an artistic style with a high neckline and a touch of drapery in a tied shape and decorated with a large rose brooch designed by Saint Laurent, while designer Elie Saab added an Edgy touch to his black dress with a waist hole decorated with a golden frame, Luxurious in Andrew Gn.
Feathers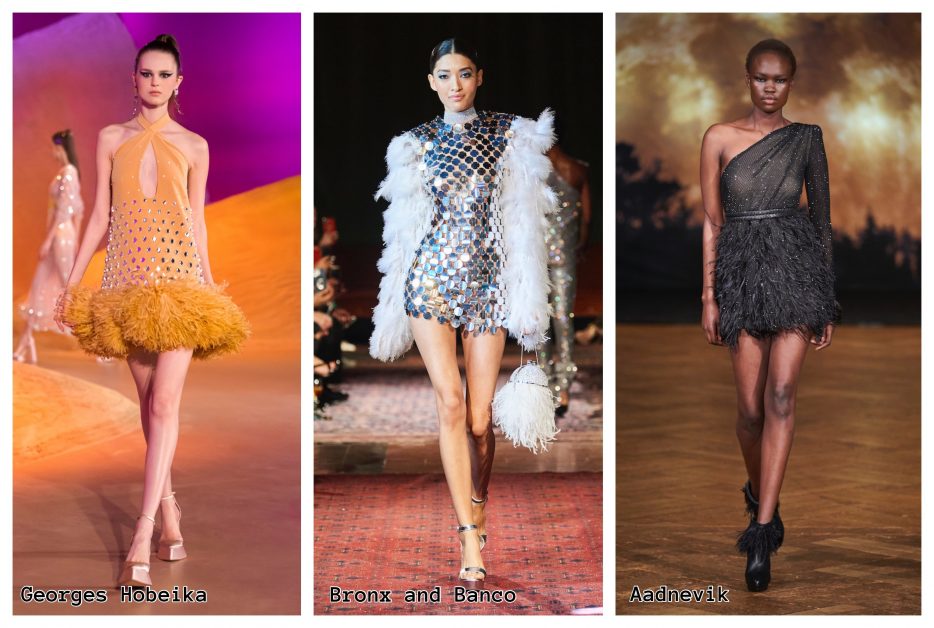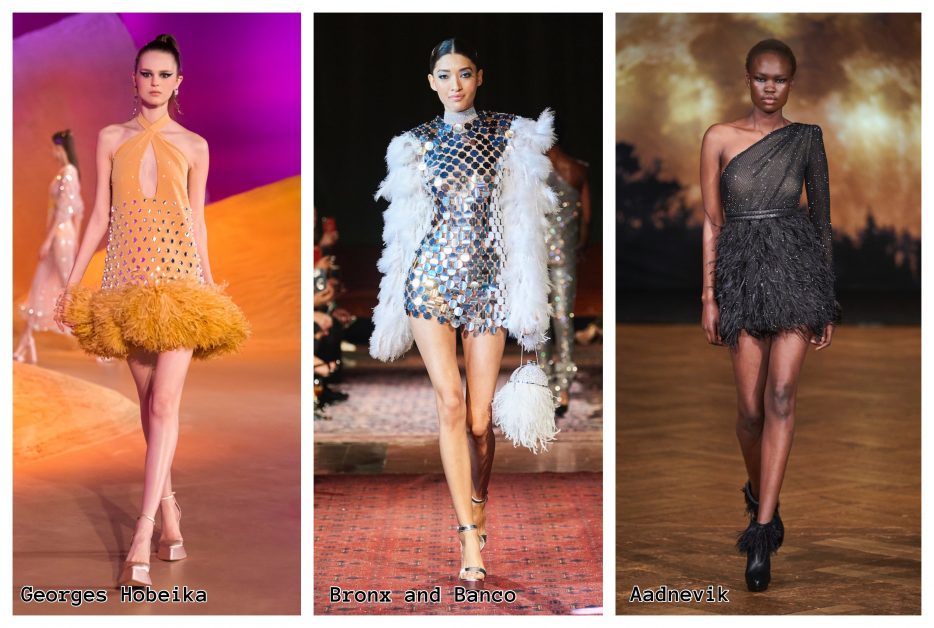 To make sure that all eyes are on you, wear something from feathers, which is not considered a new trend, but this trend dates back for centuries, and this season has emerged with designs of short and distinctive evening dresses, including large sleeves of white feathers such as the show dress from Bronx and Banco, and others in a youthful style In sparkling black and feathered feathers all over the skirt of the Aadnevik dress, I loved the youthful, fun Georges Hobeika feathered orange dress.
Blazer Dresses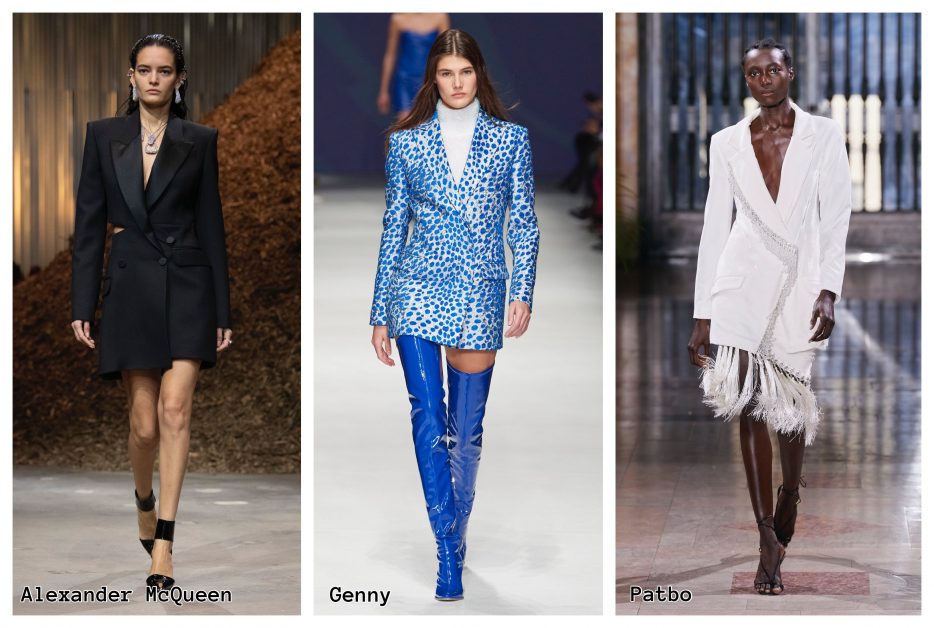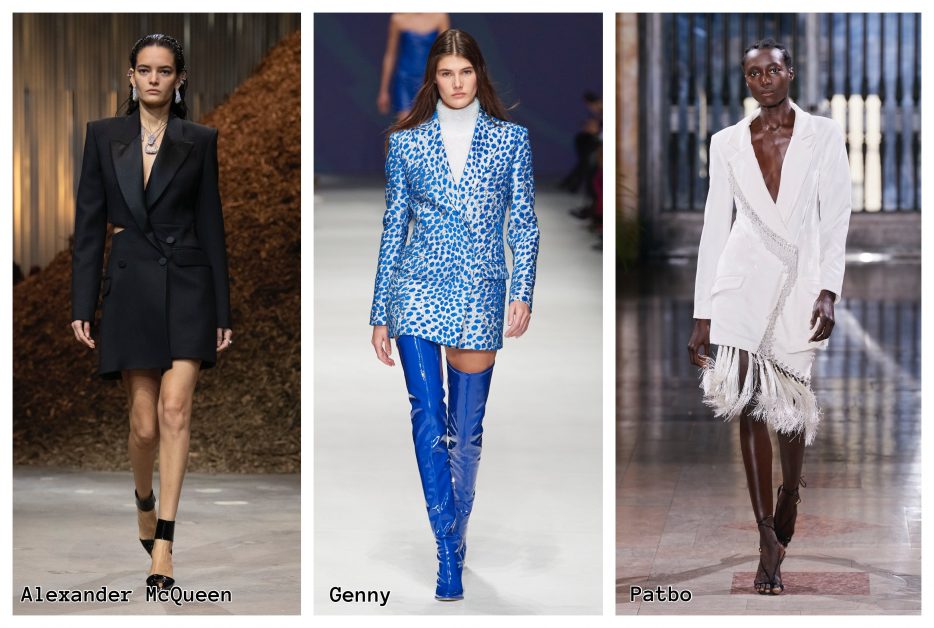 The designs of short dresses in the blazer story have been present for several seasons, and in the fall 2022 shows, their cuts varied between the fashionable fringes with sparkling stones, as we saw in the Patbo design in white, and between the colorful and printed of luxurious fabrics such as the Genny design in white and blue and the sharp cut, with the presence of the black color The classic Alexander McQueen dress is youthful and elegant.
Sparkling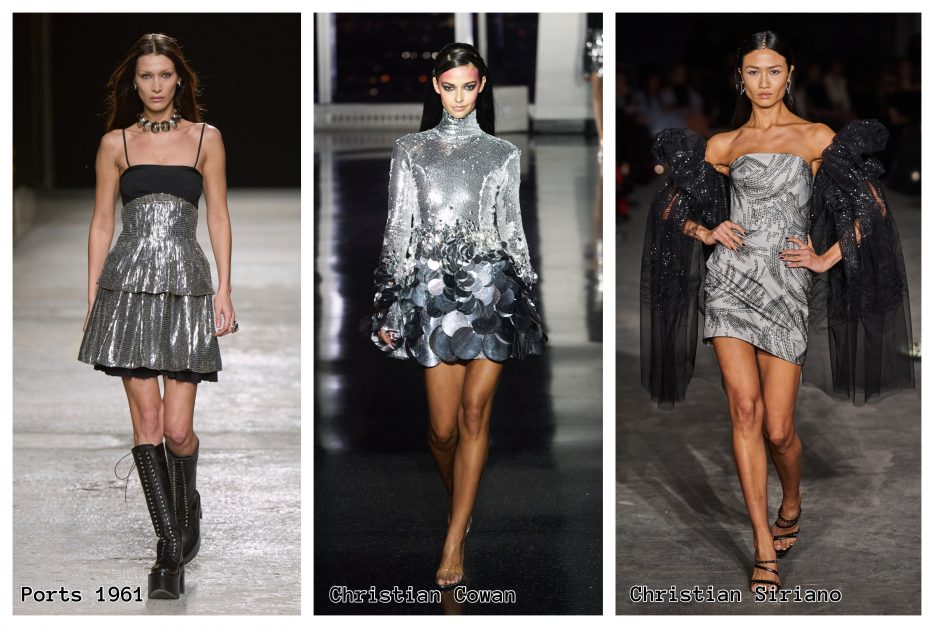 Glitter dresses with youthful and contemporary looks, such as the black and silver Ports 1961 dress seen on supermodel Bella Hadid, the eye-catching Christian Cowan dress in sparkling silver, and the Christian Siriano dress that blends femininity with Victorian sleeves with showmanship in an elegant youthful design.