We waited for the CHANEL show to see what was new in the world of beauty. The trend of fashion will be towards soft shades that make the features bright, besides the colors of dark lipstick that will add a special charm to your aesthetic looks in the spring of 2023.
Through the photos, you must see the most prominent beauty trends that accompanied the CHANEL show from the catwalks of Paris Fashion Week.
Skin color lightening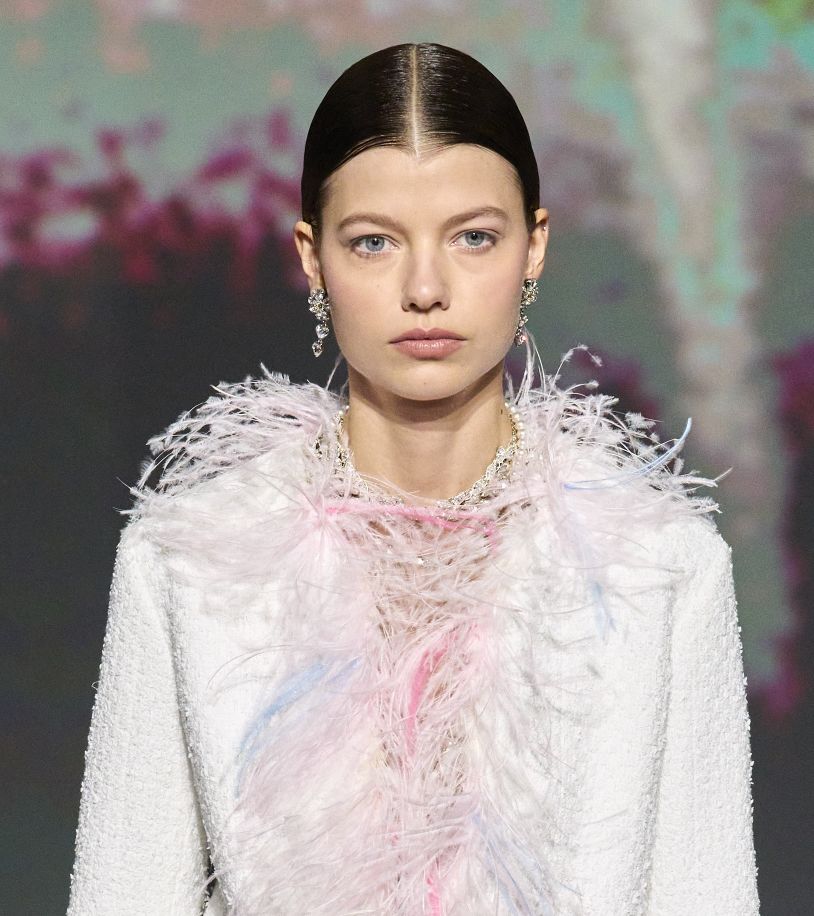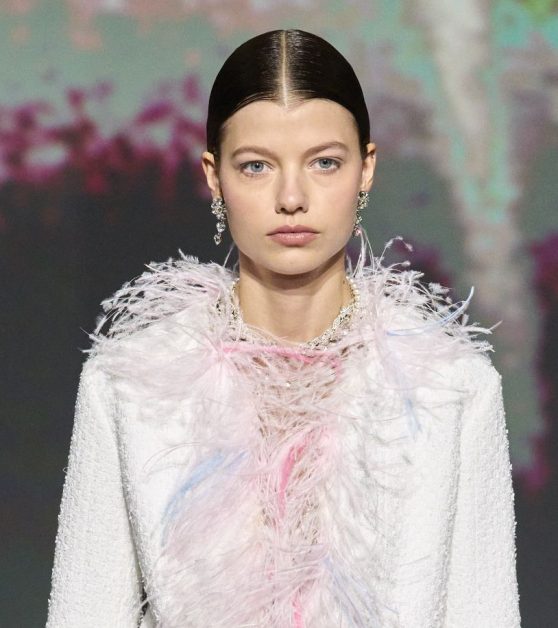 The Spring 2023 make-up at CHANEL fascinated us, with the models shining with light and unified skin tones, taking care to choose pink and matte blush shades on top of the cheeks. Apply on your radiant skin a bronze foundation that suits all skin tones to maintain calm features.
nude eye makeup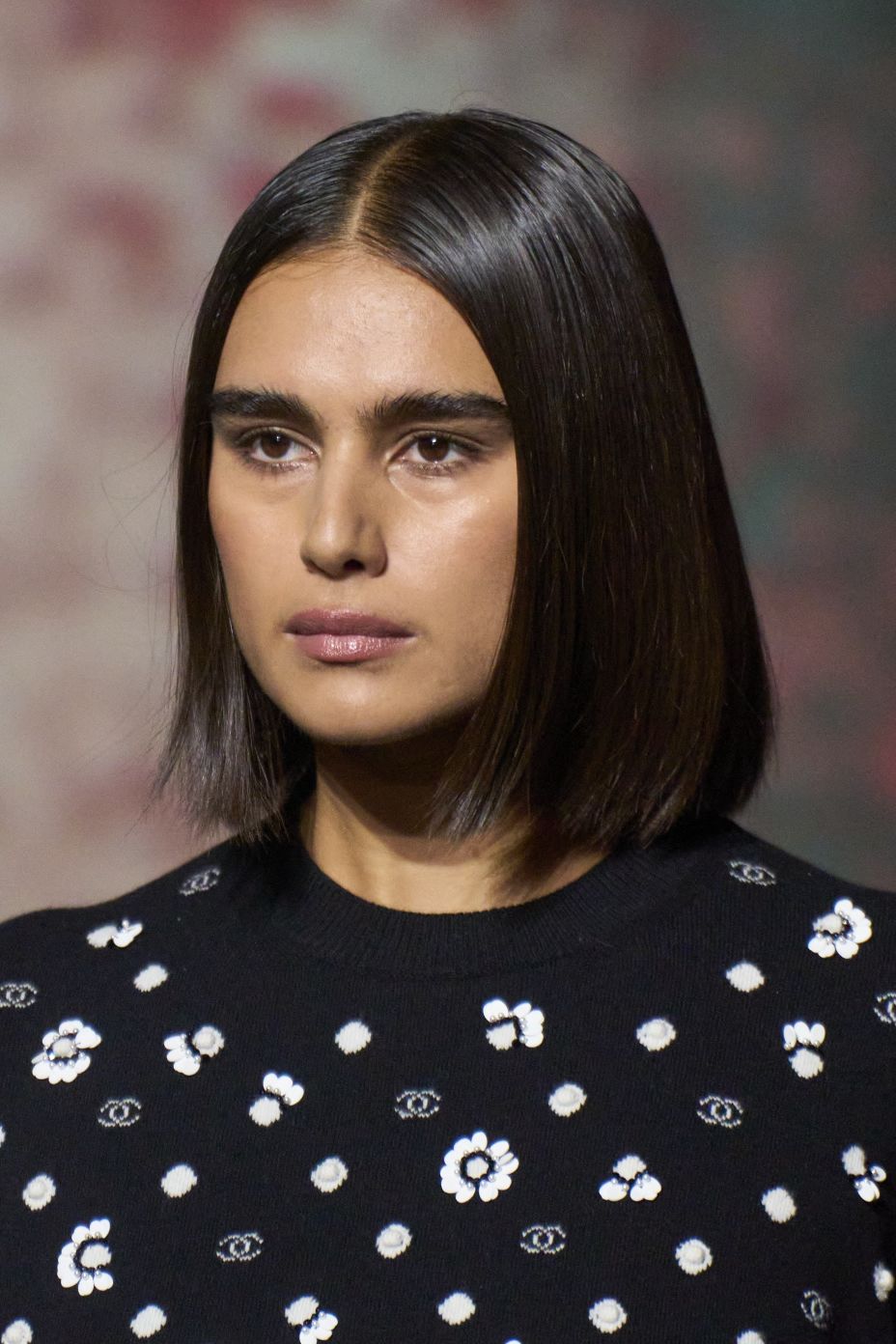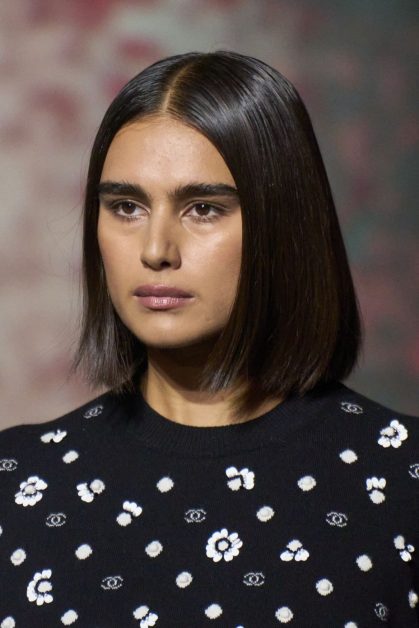 CHANEL has also created a mixture of light shades and striking lips in soft velvet. Be in the footsteps of this distinguished house and pass the matte beige color on the entire upper eyelids in a nude, drawn-out way. These gradients can reach the borders of the eyebrows, especially since the light gradients suit all shapes of the eyes and make them large, whether by lighting the bottom of the eyebrows or pulling the silver lines on the inner side of the eyes with a lot of femininity to make your look charming.
Velvet lipstick colors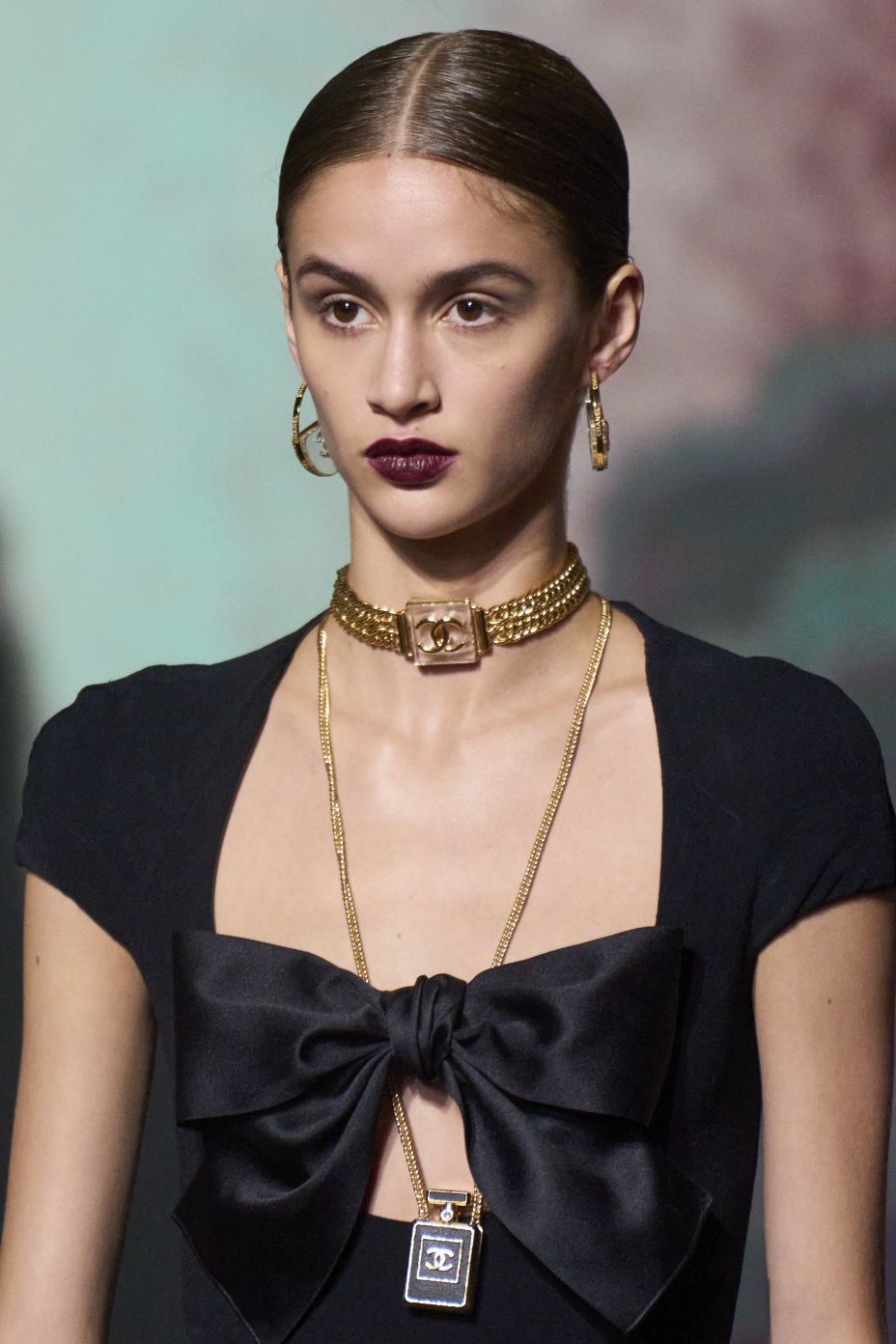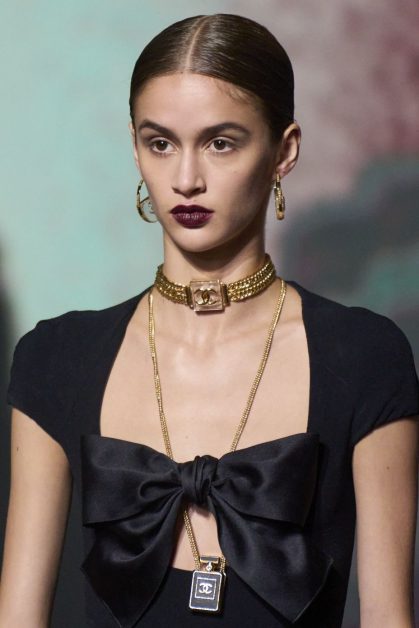 With this modern and luminous make-up, choose from the house of CHANEL the most beautiful strong lipstick colors, while passing strong velvety waves that stand out with glossy gloss for the lips to create a mixture between the boldness of lipstick and the softness of natural shades that await us in the spring of 2023 for a confident and exceptional look. And if you want to intensify the color of the lips in a more distinctive way, pass the thin creamy contour on the outside of the lips while exposing the color on the sides of the lips to ensure that the color intensifies and makes it more attractive.
In some aesthetic looks, CHANEL kept the colors of the apricot lipstick with some light glossy waves that highlight the entire lips in a glossy style and in harmony with the natural makeup drawings.
wet hairstyles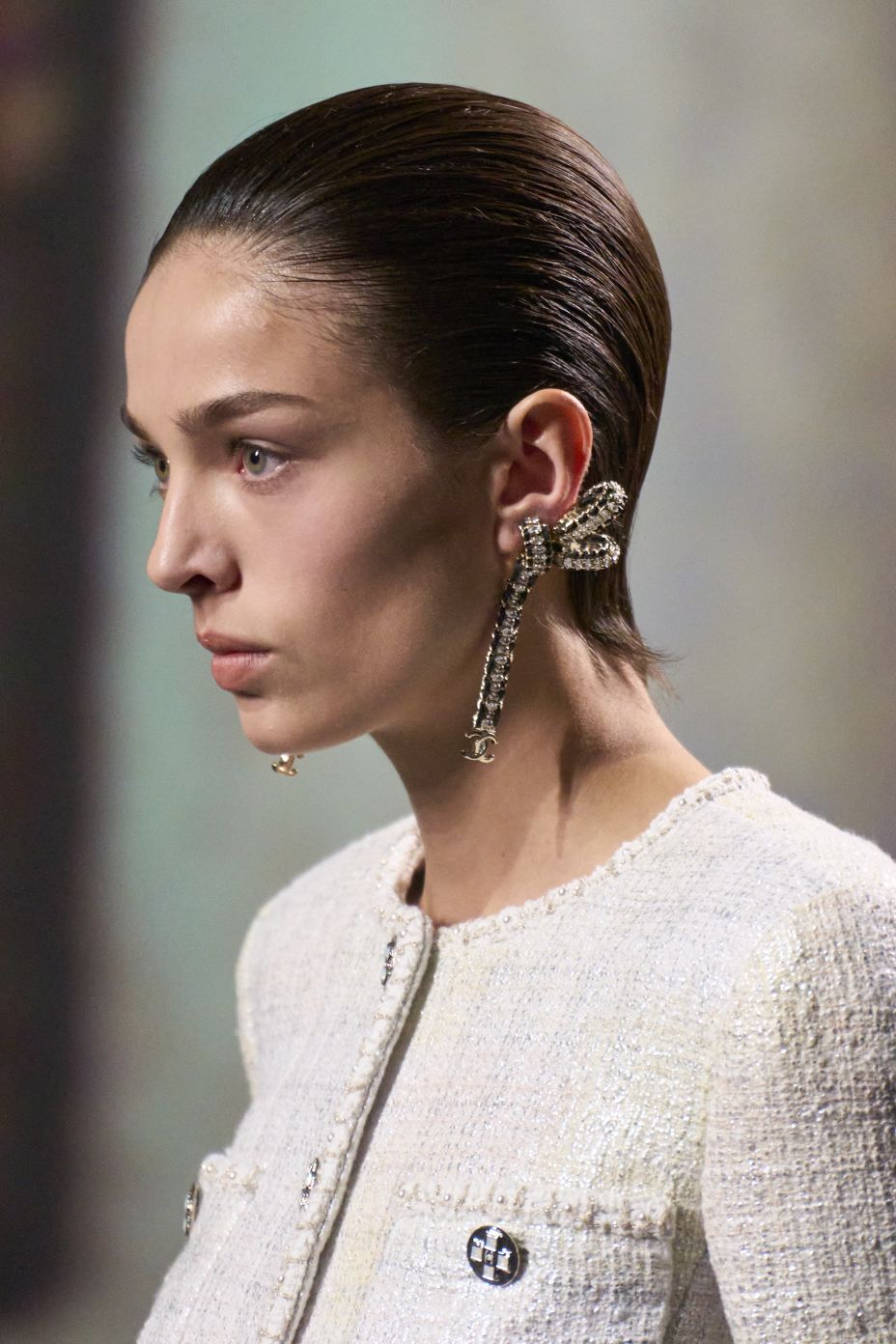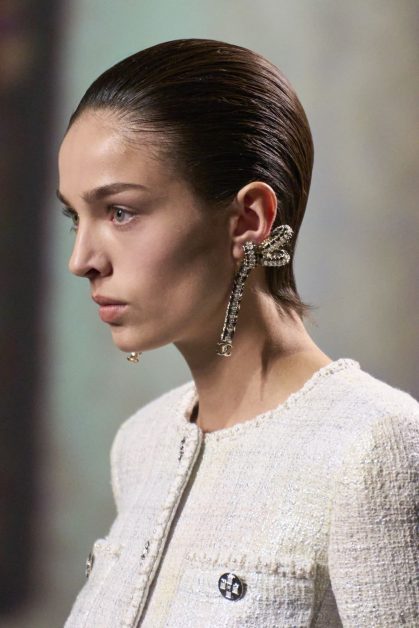 One of the most beautiful looks of the house of CHANEL is to choose hairstyles that are wet and pulled back in a modern way. Chanel models rocked in a simple style with their tight hair to reveal charming and soft features.
crystal buckle hair accessories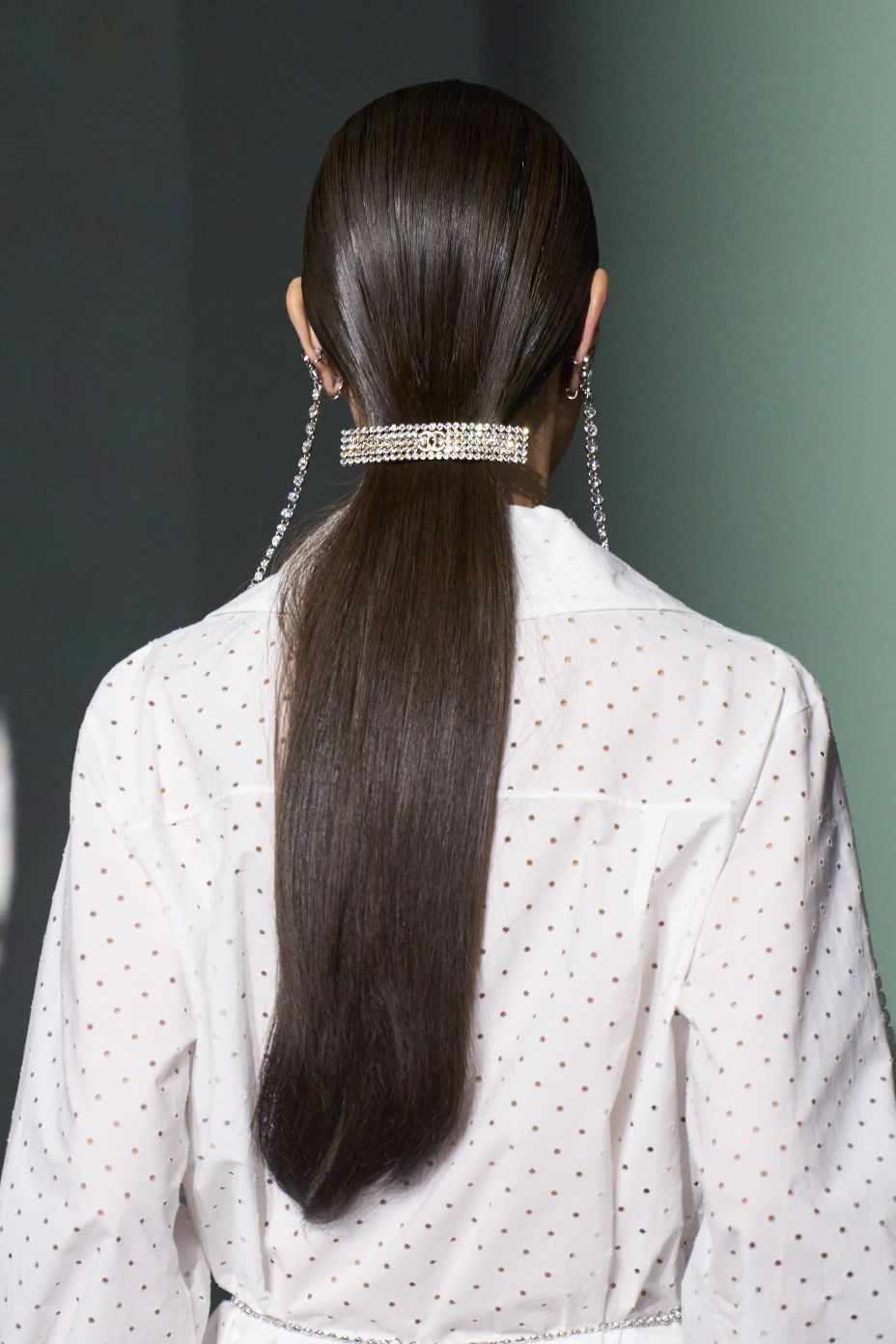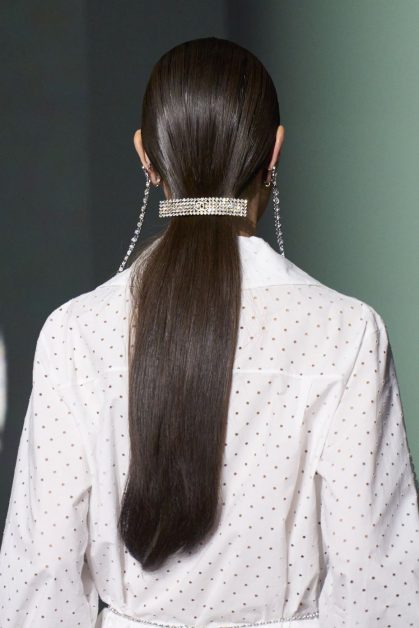 This house preferred to focus on the long tufts that fell on the back in a youthful and low style, as well as the wide buckle hair accessories studded with luxurious crystals, through which you can tie the hair low and prominent.