The fashion of fall 2022 jewelry shines with the most attractive and bright models, with designs coming from the fashion platforms and full of contemporary creative charm, so that autumn fashion shines with double warmth and tyrannical femininity.
What we notice on the fashion platforms is that the fashion of autumn jewelry 2022 is full of boldness and confidence, as large-sized and visible designs prevail, to draw attention and express a rich touch that breaks the monotony of autumn weather.
Featured roses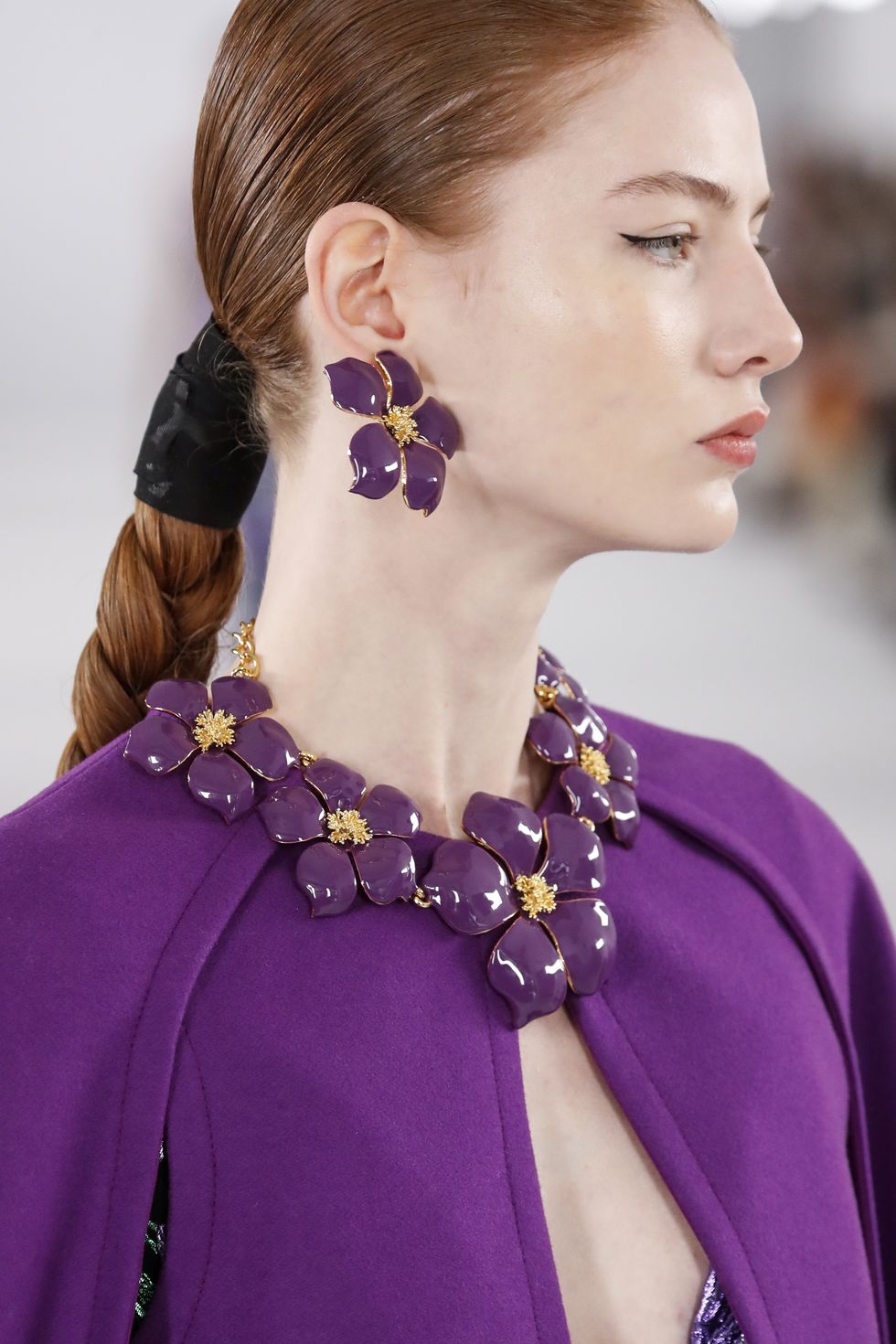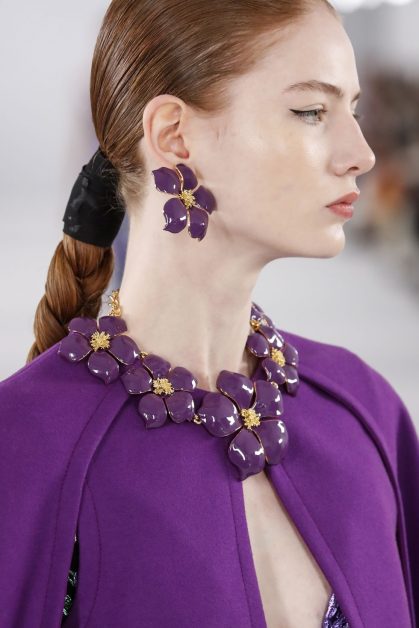 Oversized roses caught the eye on the catwalks this season in statement jewelry designs radiant with bold voluminousness to express the radiance of nature despite the fall weather!
To implement this trend, we choose these earrings from Anabela Chan, which are distinguished by the design of large roses, to be a bold icon in your look for the fall evenings of 2022.
Nature is the source of inspiration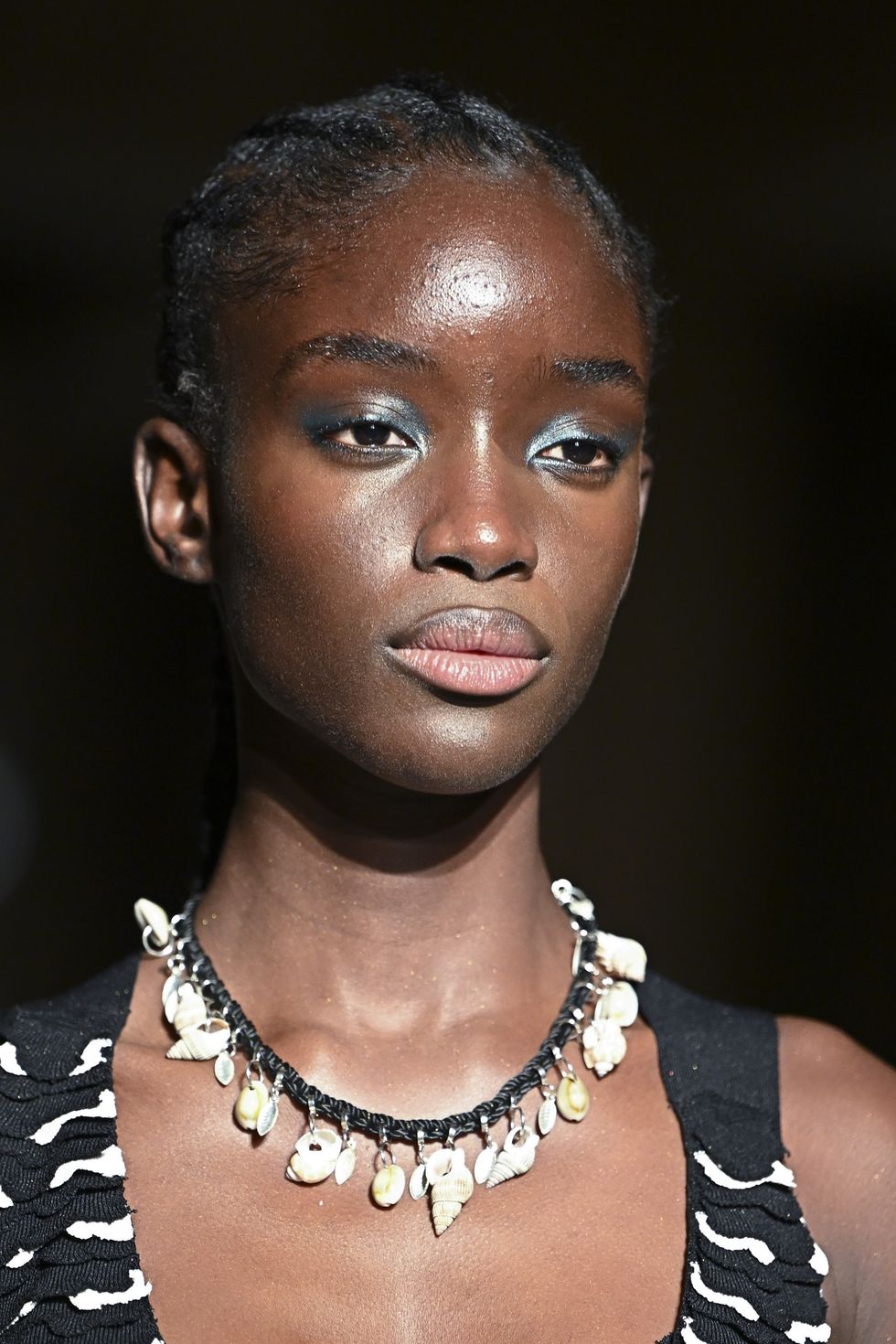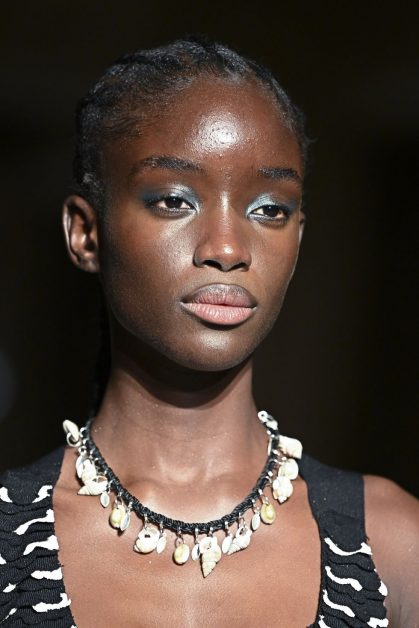 Between seashells, rocks, coral reefs, and plant branches..there is always a source of inspiration among the magical elements of nature that find their way into autumn jewelry in designs that express the warmth of the weather and harmony with nature.
For a nature-inspired jewelry trend, we choose this innovative open necklace from Evren Kayar, which features a design inspired by zigzag coral reefs and shimmers in yellow gold.
Pearl is a symbol of noble femininity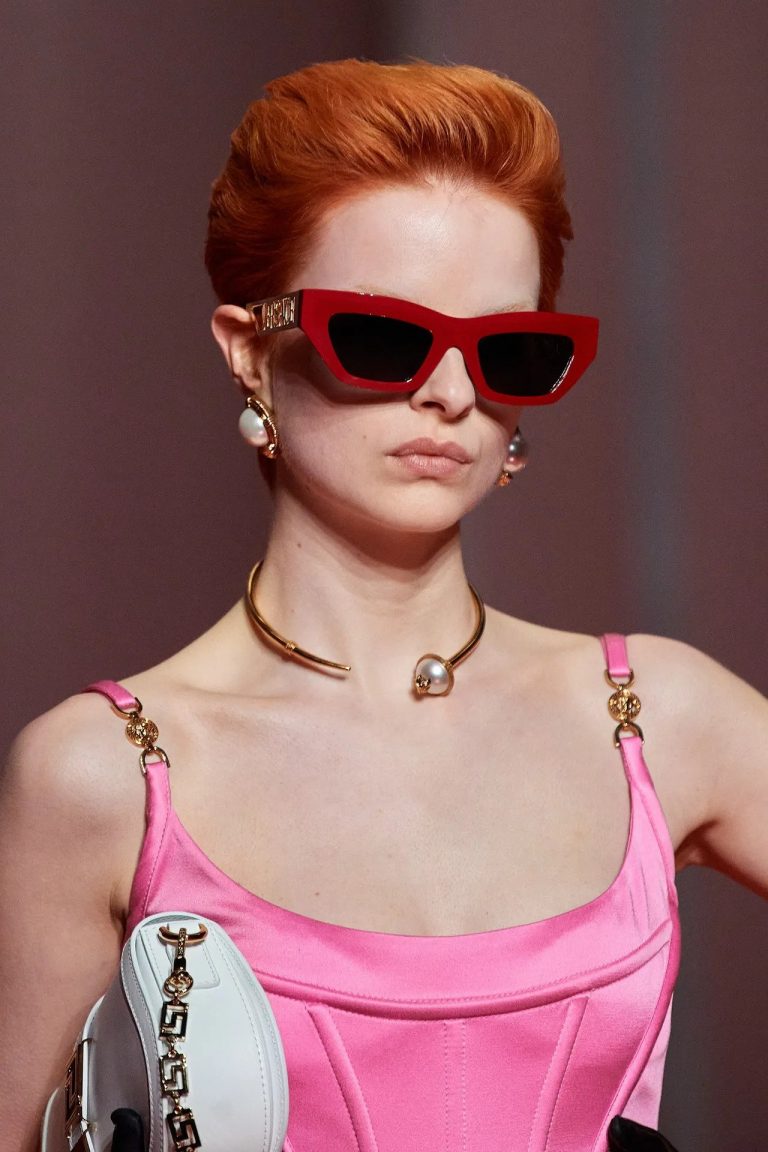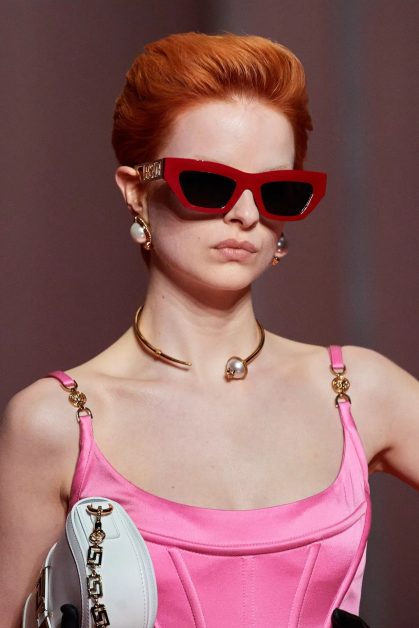 In the autumn season, pearls enjoy great prestige, as they match the looks of the autumn weather and give them that charming and noble tinge full of irresistible femininity, so the most famous brands chose them on fashion platforms.
We choose for you from the autumn pearl jewelry models, drop earrings from Sophie Bille Brahe that have an attractive organic design in yellow gold, diamonds, and baroque pearls.
Wide bracelets.. because you are a bold queen!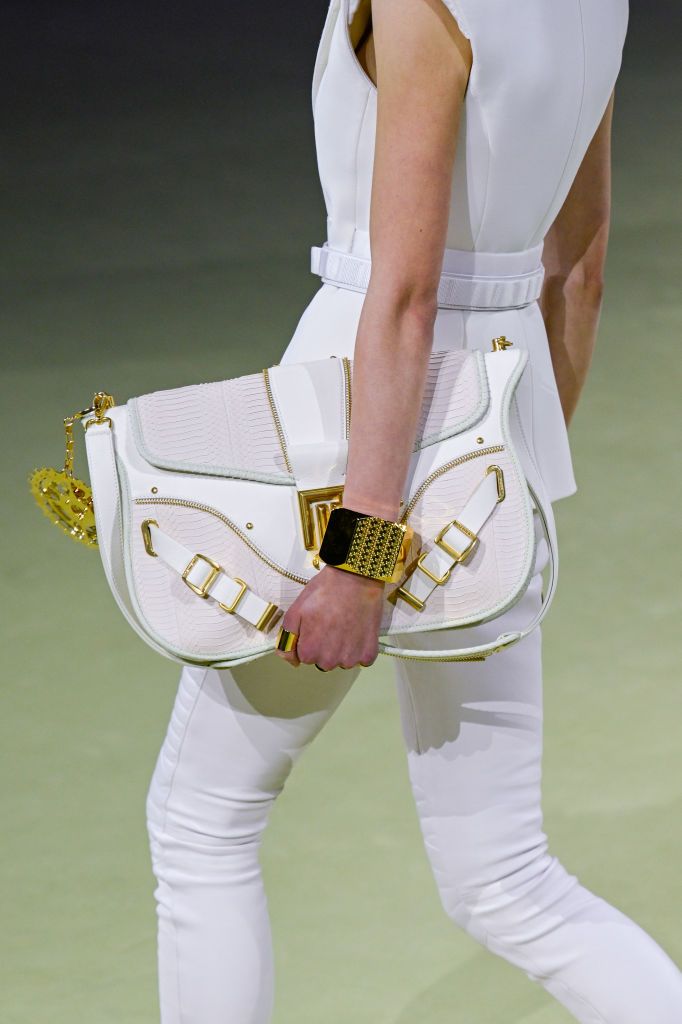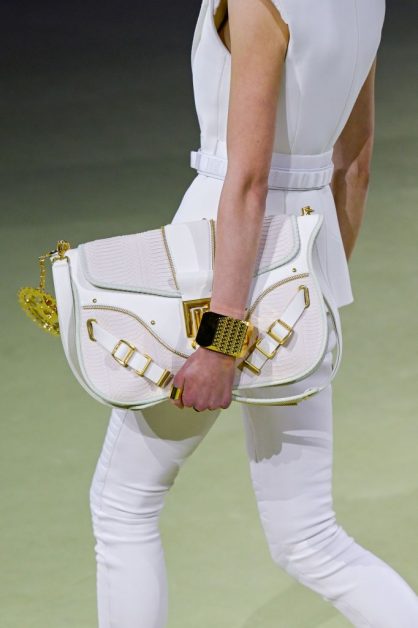 Since antiquity and the era of the Pharaohs, women have worn wide bracelets with pride to express their boldness, radiance, and sometimes even their royal status. With passaging of time, wide bracelets have not lost their distinguished position on the jewelry map. Rather, they have become one of the modern pieces expressing modern art, especially in the seventies… While accompanying your look in the Autumn season to give it the boldness and vitality needed for the weather.
We have chosen for you a wide range of cuff bracelets, a bracelet from Lorraine West that has a cut design in a simplified contemporary style in the luster of yellow gold.
Al Janzeer Jewelry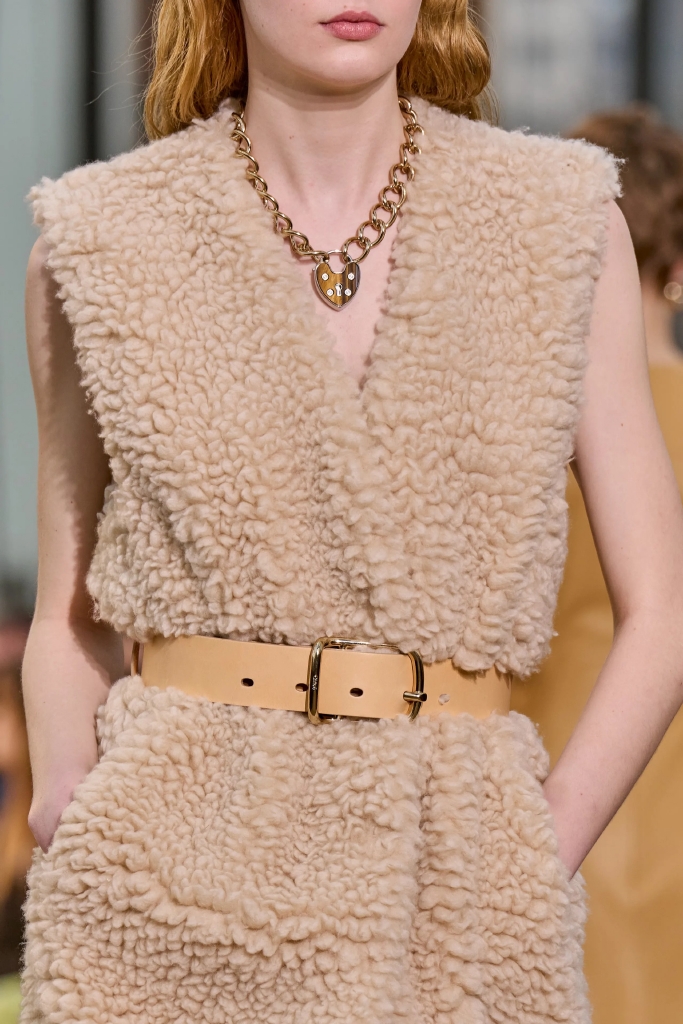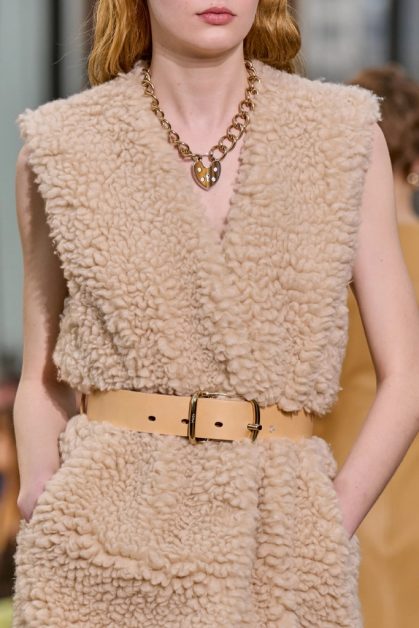 Al-Janzir jewelry remains glamorous every season as it shines with the iconic chain link design expressing a confident and daring personality who breaks rules and barriers and borrows her elegance from the world of men.
From SHAY, we have chosen this attractive necklace with a chain design in rose gold and covered with diamonds and colored sapphires for a charming radiance of color.
cilia jewelry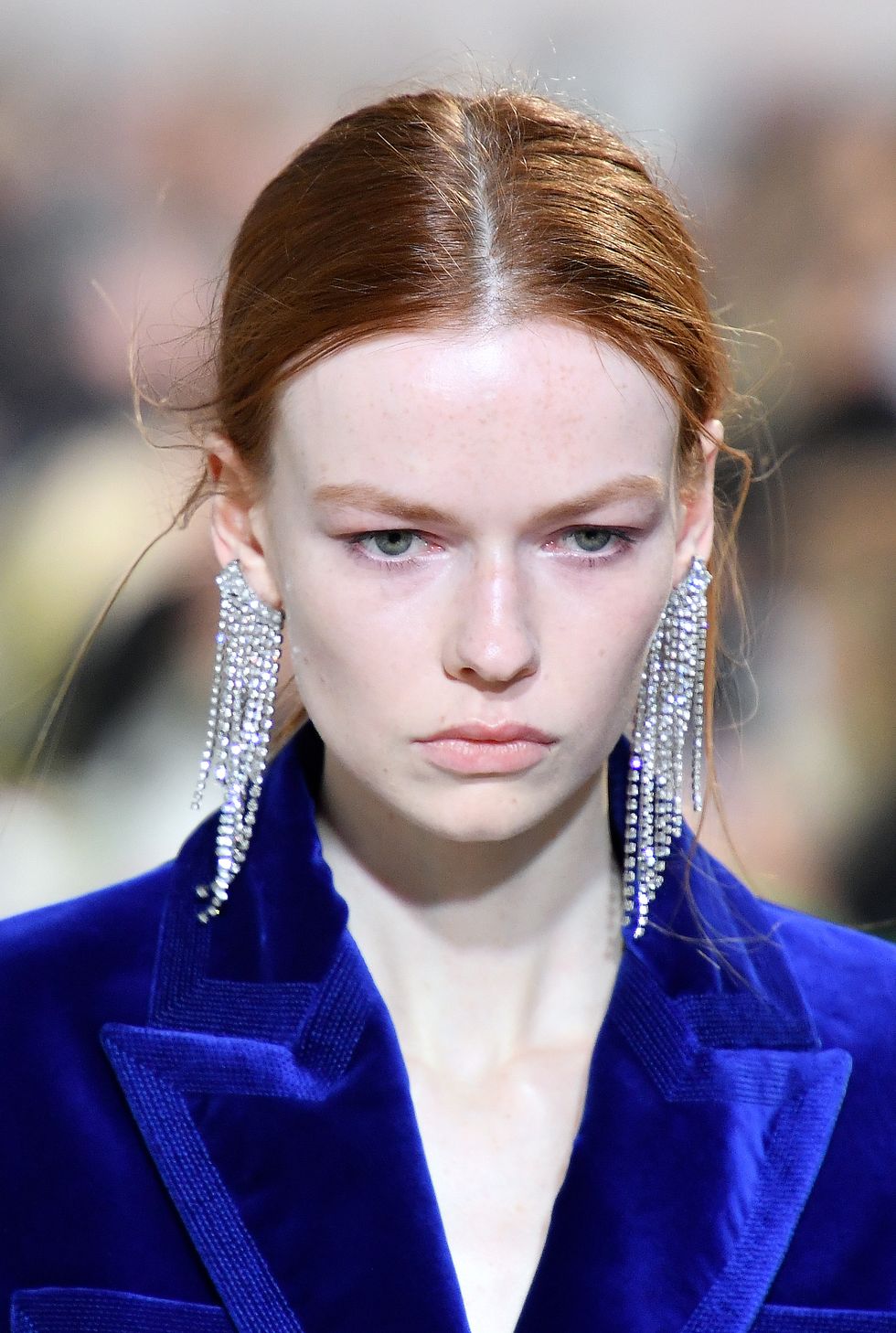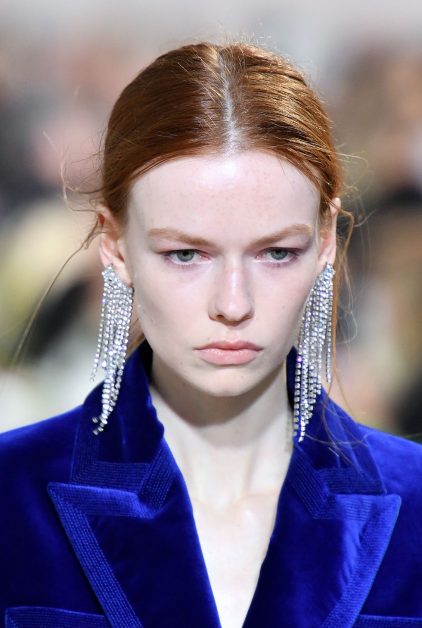 Fringe jewelry invades this fall's designs, dazzling with dangling curtains of precious stones or sparkling crystals to add a charming glow to your look.
From the fashion of fringed jewelry, we choose this necklace from Jia Jia with a sparkling design of yellow gold and beaded stones of tourmaline.
contracts from Choker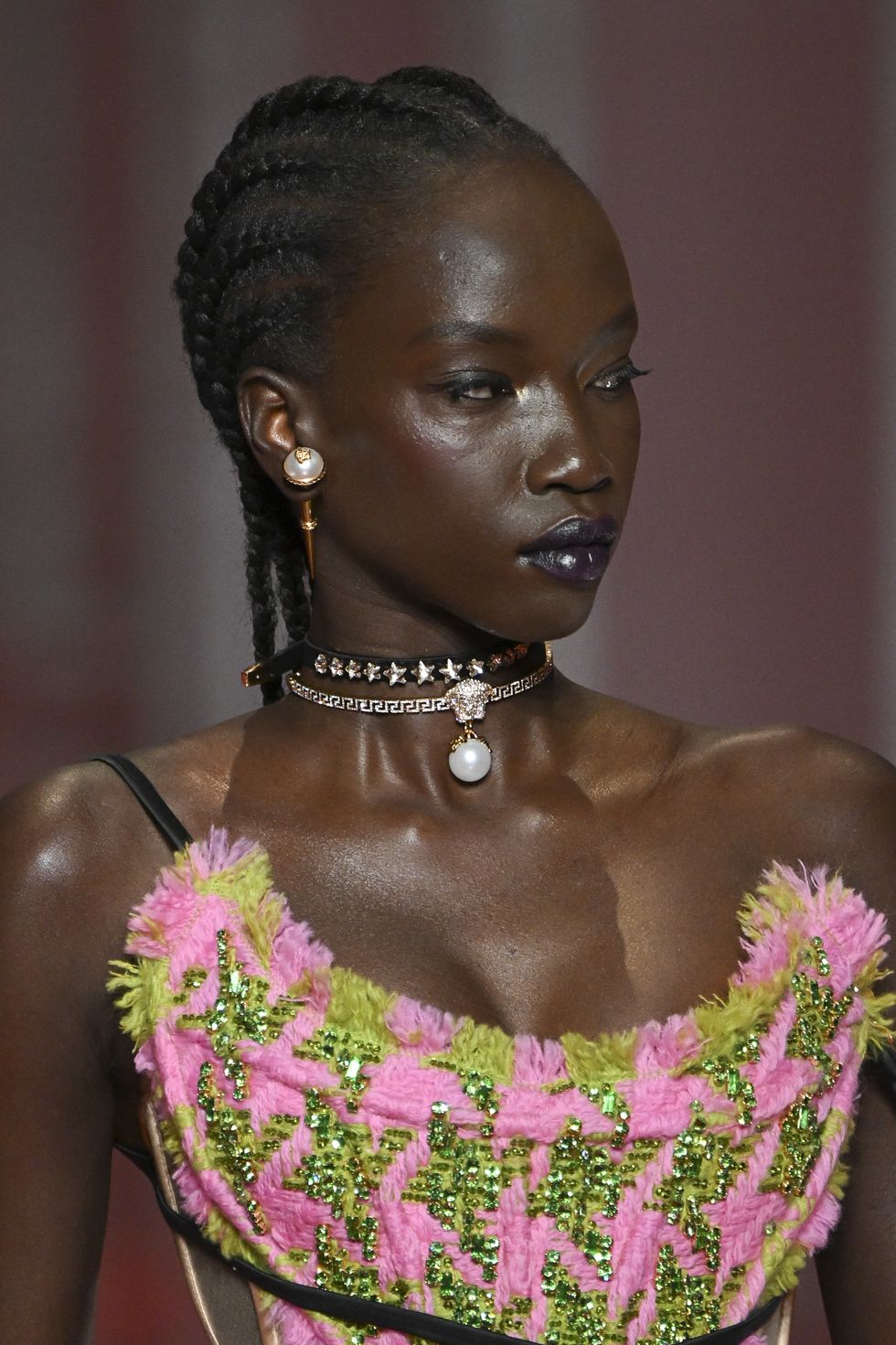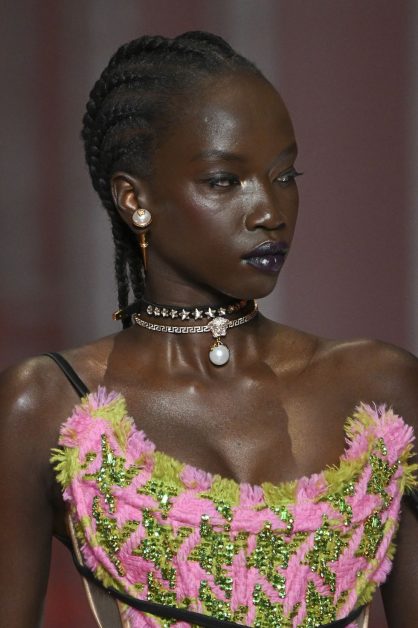 Choker necklaces were associated with the Gothic era, characterized by historical and royal fashion up to the twentieth century.
A choker necklace from Her Story brand, designed with yellow gold strands woven with sparkling diamonds.