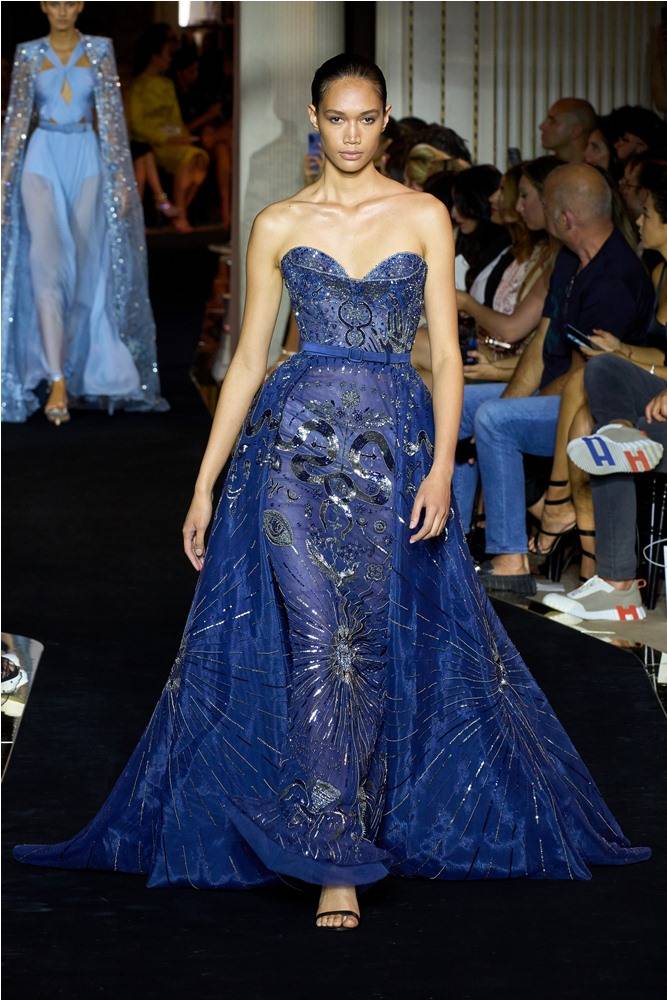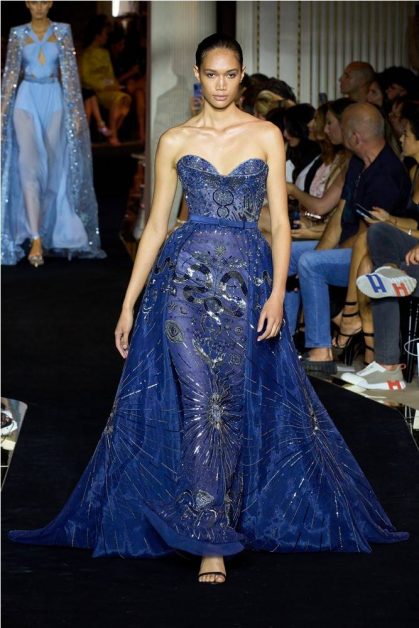 Every season, fashion houses issue the most beautiful fashions of engagement dresses with various luxurious fabrics and different colors. This season, the navy color has emerged that swept the designers' shows; Where we noticed the fantastic, suspicious and plain blue engagement dresses for the fall of 2022, which suit many brides.
Classy and attractive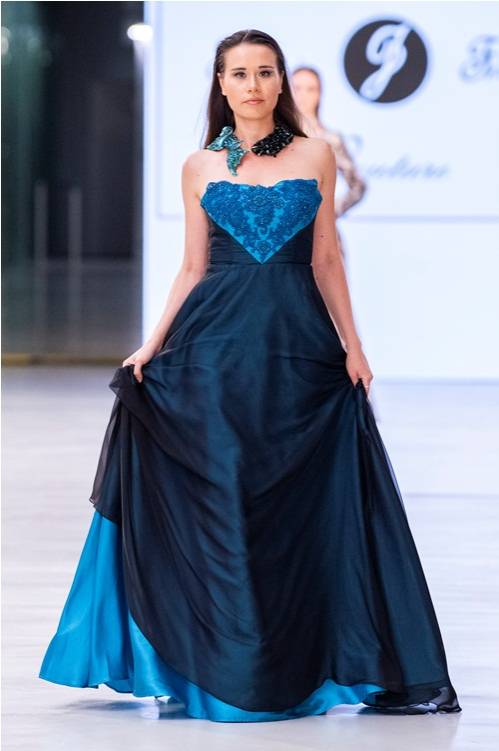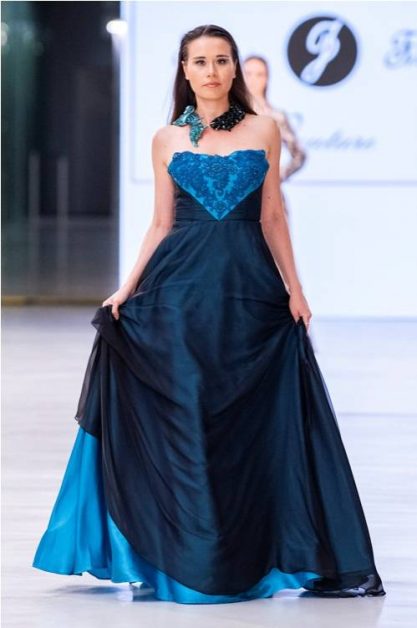 We advise you to choose an engagement dress for this special night in an elegant and attractive navy color so that you will be the queen of attracting attention to you. Adopt the plain design of crepe fabric in navy color, decorated with elegant black lace pieces, for example. From International Couture, we chose this design of transparent chiffon and sleeveless for a dreamy night.
There is no objection to choosing a dress with bell sleeves in navy that needs soft earrings and elegant shoes for a luxurious and sophisticated look, or even with a belt on the waist with a flowing cut and soft frills, coordinate it with large earrings. For those with bold looks, choose your engagement dress of lace with a fishtail cut, which gives you a slim and attractive body.
Some brides may go to dresses in light navy colors with a vertical cut, others choose the wide cut, and some decide to look in the navy dress with a long slit at the leg… In front of these options, you can choose what suits you from these designs for your engagement, especially since the navy color has appeared in recent fashion trends.
Sparkle in a dress with long sleeves and a subtle design that covers the feathers from the hands to the bottom of the dress, and this look will suit the veiled bride and the bride looking for a luxurious royal look on her engagement day.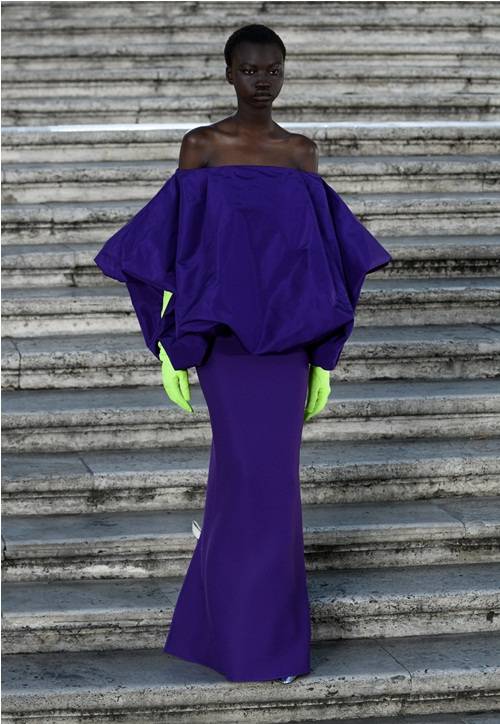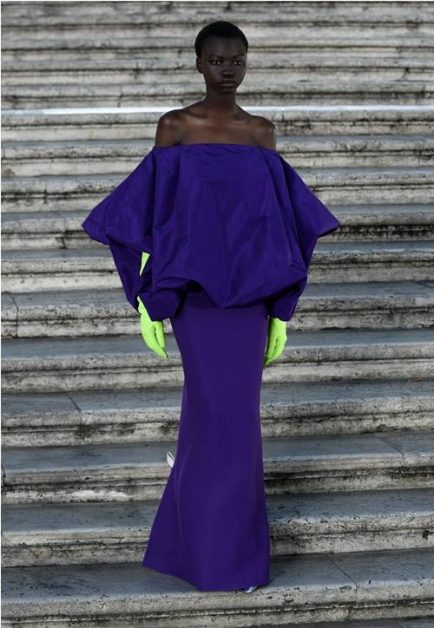 The latest fashion lines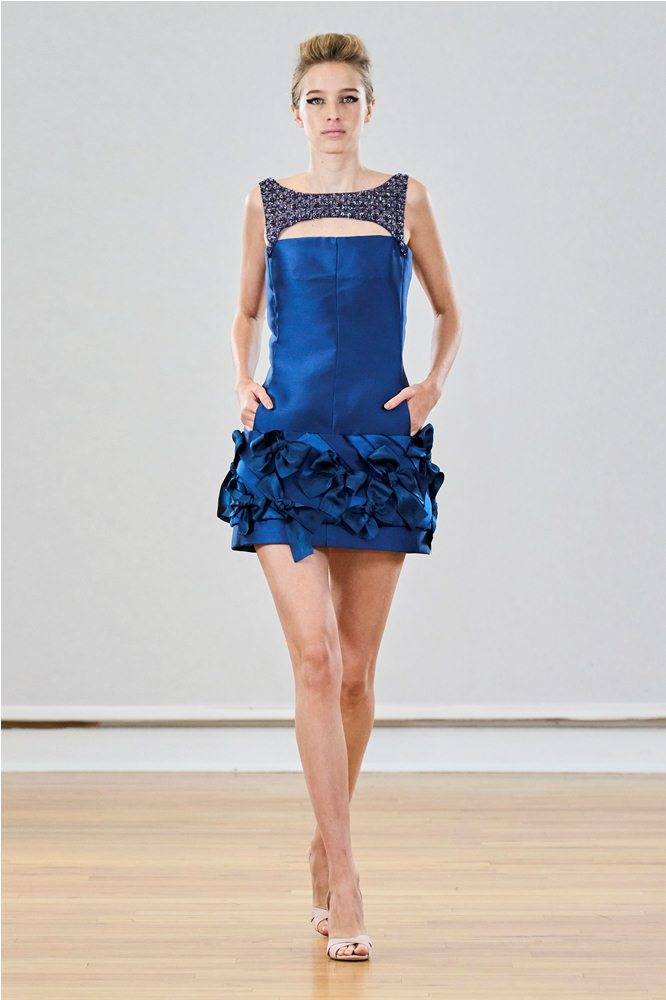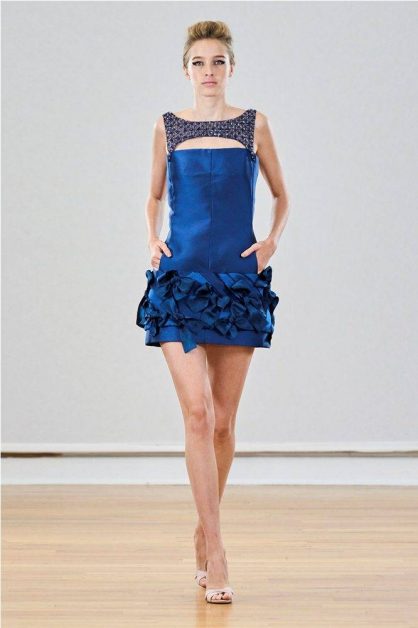 Every bride is looking for the most beautiful engagement dresses to catch everyone's attention with distinctive models and keep up with the latest fashion lines, and therefore the navy color is the first choice for the classic bride to highlight her luxury and brilliance in a different way.
Engagement dresses with distinctive pleats are one of the most popular styles in the fashion lines of evening dresses, with soft chiffon fabric on top of the design, and wide shoulders with chiffon sleeves. In addition, of course, to the dark blue satin dresses, which are the most feminine and charming in evening dresses, so wear them with a silver belt specific to the waist and embroidery with crystals in the chest for an unparalleled elegance.
Sparkle in the navy color on your engagement day with a long design with a long cape with a well-defined fishtail cut and embroidered, it suits the bride with a slim body. There is no alternative to the studded and long-designed dress, adorned with scattered pearl beads that make it more feminine and elegant, with transparent sleeves decorated with pearl beads, to add a lot of beauty to every bride's look.
Finally, choose your engagement dress in navy with its feminine cut and studded with sparkling lobes for a magical and luxurious night.