While her sisters are busy flaunting bikini tops and rocking gravity-defying jeans, Kendall Jenner stands out in rainy New York City with an outfit that anyone can easily replicate. The supermodel, known for her low-key fashion approach, opted for a simple yet stylish ensemble as she strolled through the streets of the Big Apple. Kendall combined basic wardrobe staples, including sleek black pants and a gray ribbed tank, with a chic and minimalist buttery yellow raincoat, completely avoiding any Paddington Bear associations.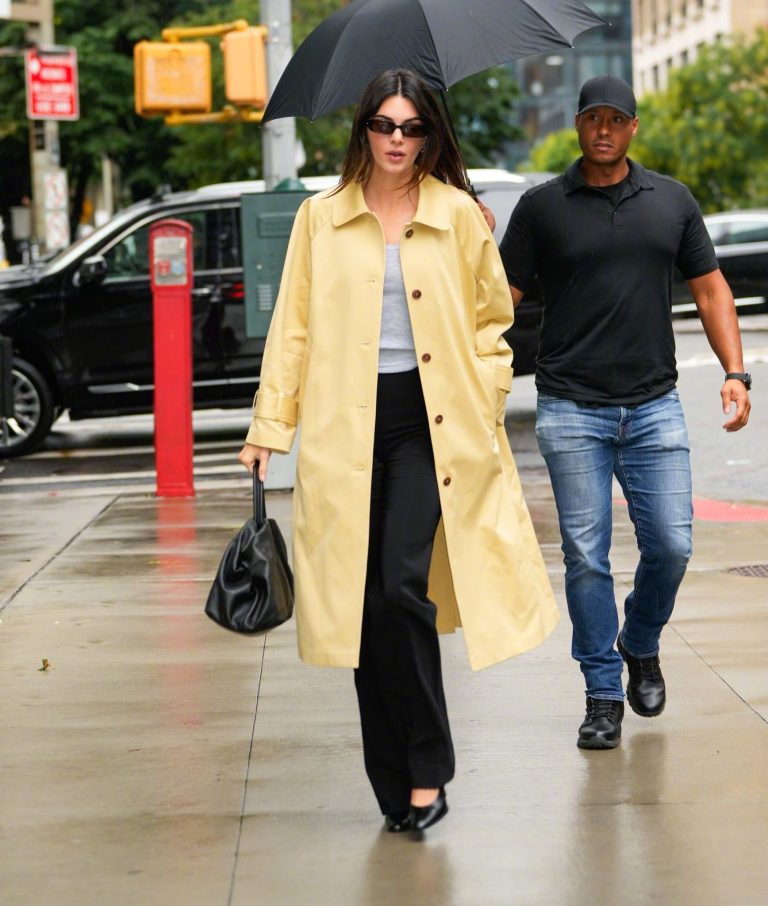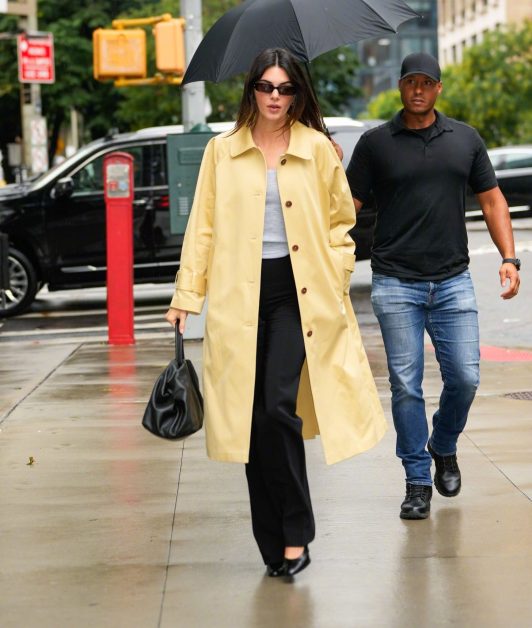 Maintaining the understated vibe, Jenner kept her accessories to a minimum. She added a black handbag, black heels, and small black sunglasses to complete her look. With her signature dark brown hair styled straight and parted down the middle, Kendall effortlessly exuded casual elegance. And for those looking to recreate the outfit perfectly, take note that she had a gentleman carrying a black umbrella for her—Halloween couple's costume inspiration, anyone?
Over the weekend, Jenner was seen enjoying the company of her reported boyfriend, superstar rapper Bad Bunny (real name Benito Antonio Martínez Ocasio), during their outing in New York. Although neither of them has officially commented on their relationship, they have been spotted together at various events, including a Met Gala afterparty, horseback riding in California, a Drake concert, Coachella, and their recent dinner date in NYC (where Kendall wore a charming floral knit sweater).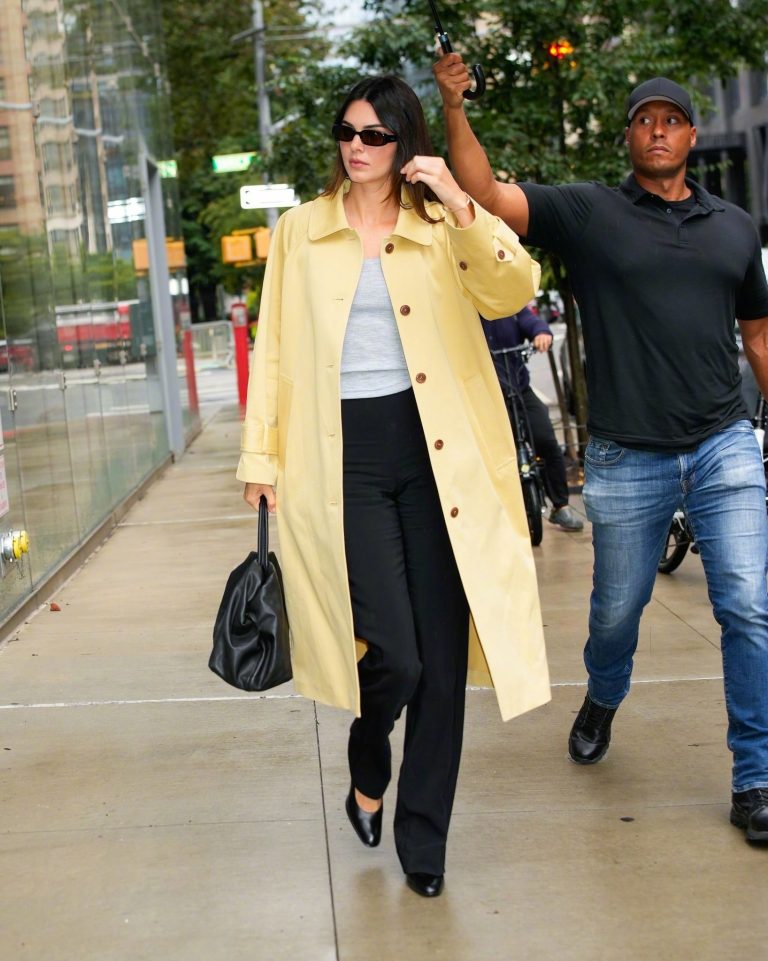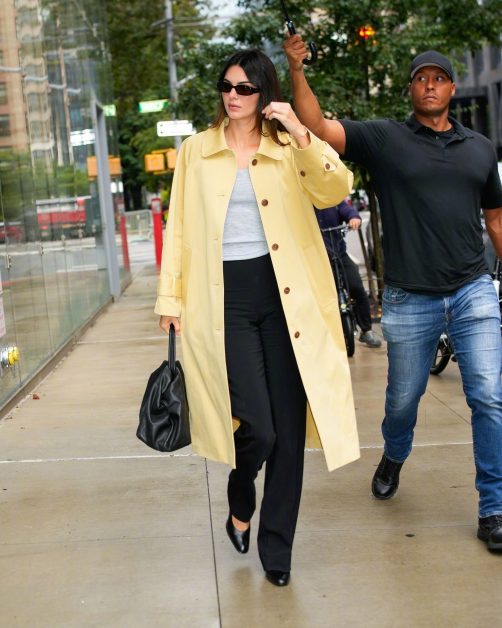 According to a source, they appear deeply in love and incredibly serious. People close to the couple have described them as "really cute" and "so happy together."
In an interview with Vanity Fair, Bad Bunny addressed questions about his relationship status and the challenges of having a high-profile girlfriend in Hollywood. He confidently stated that he has no obligation to clarify anything to anyone and asserted that he doesn't have to accept every aspect of fame just because he is an artist.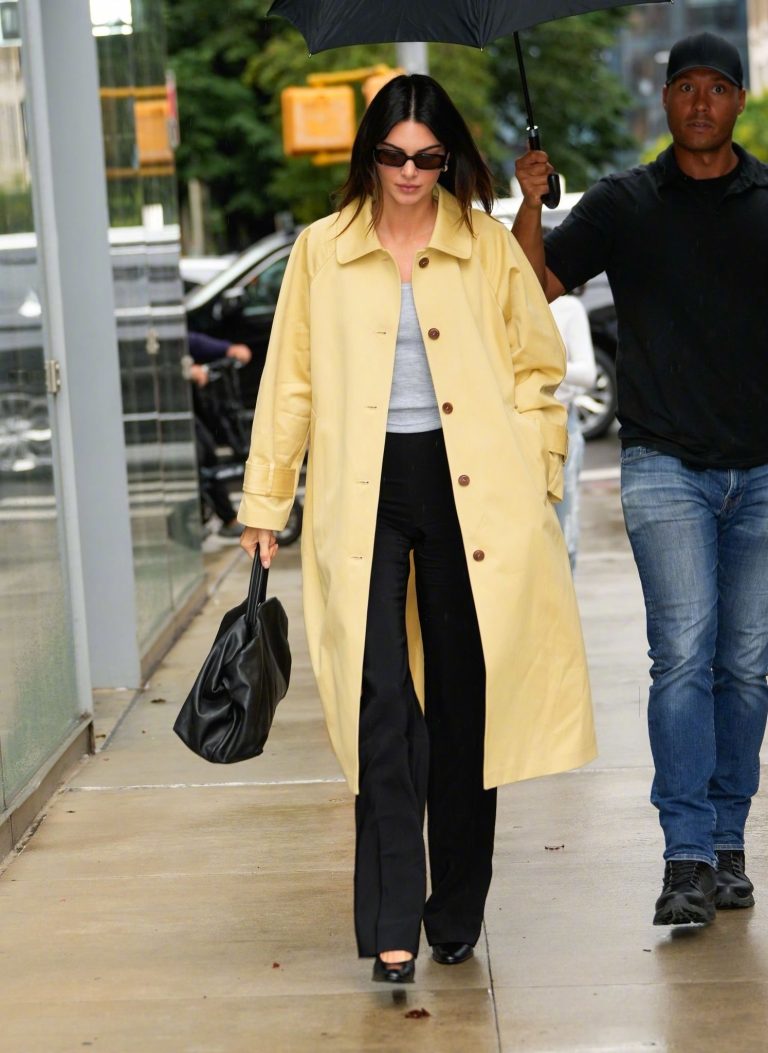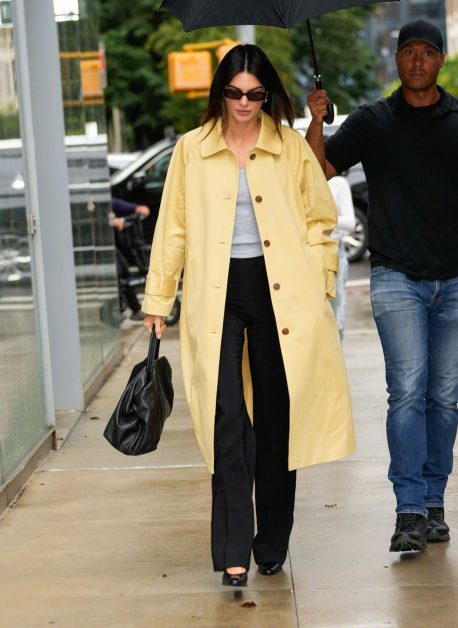 He said, "There are people who say that artists have to put up with it. I don't have to accept anything and everything because I wanted to be an artist. At the end of the day, you listen to me because you want to. I don't force you to."