In her continuous pursuit of empowering women and embracing her authentic femininity, Jennifer Lopez is making waves with her skincare line and upcoming album. Now, she has teamed up with lingerie brand Intimissimi to create a collection of intimates that exude power and confidence for women everywhere.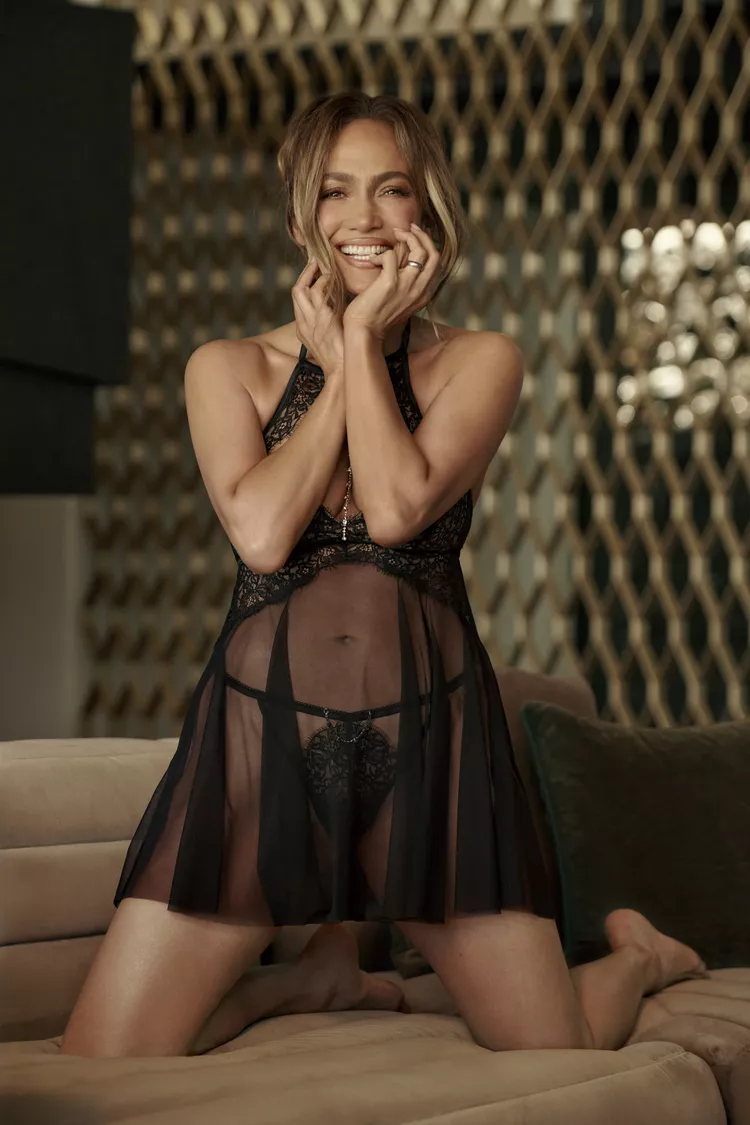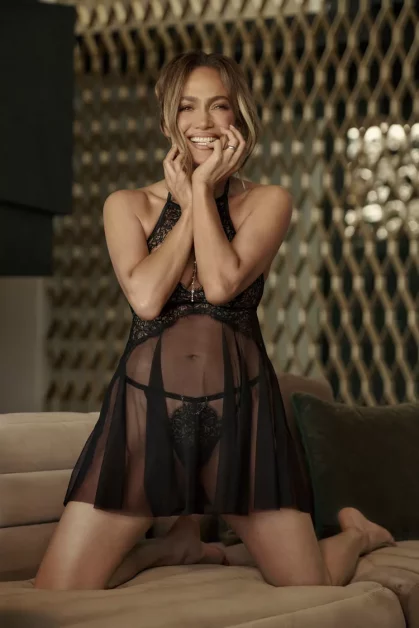 The exclusive "This is Me…Now" collection is a collaborative effort between Lopez and Intimissimi, featuring pieces inspired by her highly anticipated album. Captured through the lens of Norman Jean Roy, the photos showcase the singer modeling various ensembles, including a beige demi-cup bra and garter belt set, an emerald green lace bodysuit paired with a long silk robe, a sheer black slip, and a luxurious silk pajama set. According to Intimissimi's press release, the collection aims to capture the essence of Lopez's evolution, self-reflection, and embracing her true self.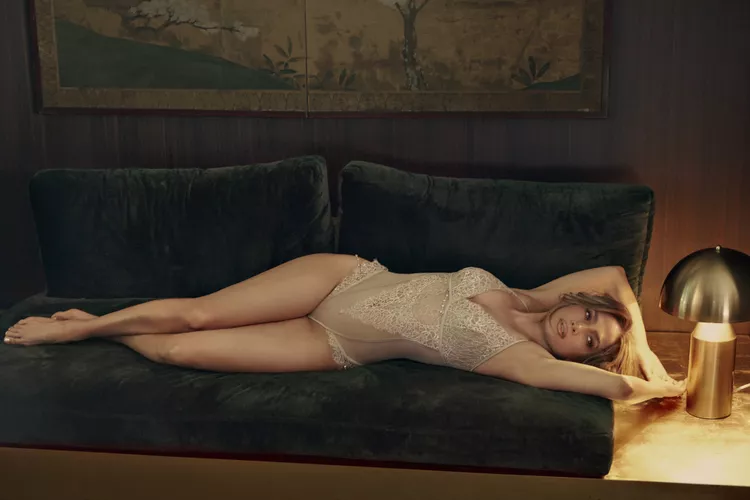 In a statement, Lopez expressed her belief that lingerie holds a deep intimacy, empowering individuals to feel liberated and beautiful. She described it as delicate and soft, yet a revealing display of self-confidence.
The bombshell beauty styled her caramel blonde hair in an elegant updo, accentuated by face-framing curtain bangs, as she effortlessly lounged on a chic couch. Complementing her radiant complexion, she opted for a glamorous makeup look comprising a smoky eye, feathery lashes, and a glossy pink lip.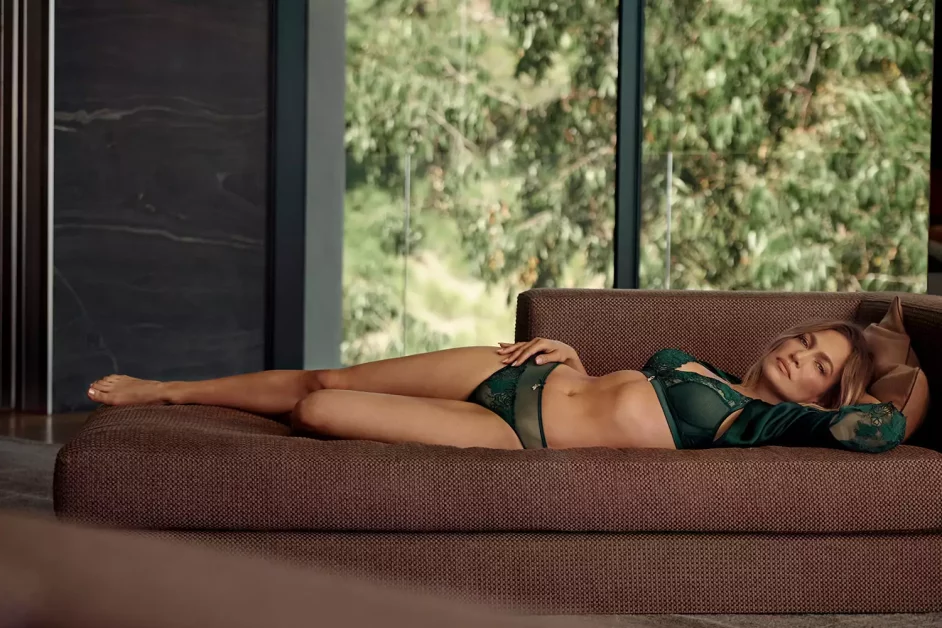 Crafted with meticulous care, the new capsule collection by Lopez and Intimissimi showcases intricate details, including a delightful hummingbird motif that resonates throughout the line. The choice of a hummingbird holds symbolism, representing luck, resilience, and vibrant energy—a powerful message of self-expression for all women.