Global bridal fashion houses unveiled their new collections of wedding dresses during New York Bridal Fashion Week. By following these early shows, we now have a complete understanding of the key trends that will make a splash in the fall of 2024. Lebanese creativity made a notable appearance, so be among the first to view the latest designs to help you choose your wedding dress.
1- Bows Still Adorn Bridal Gowns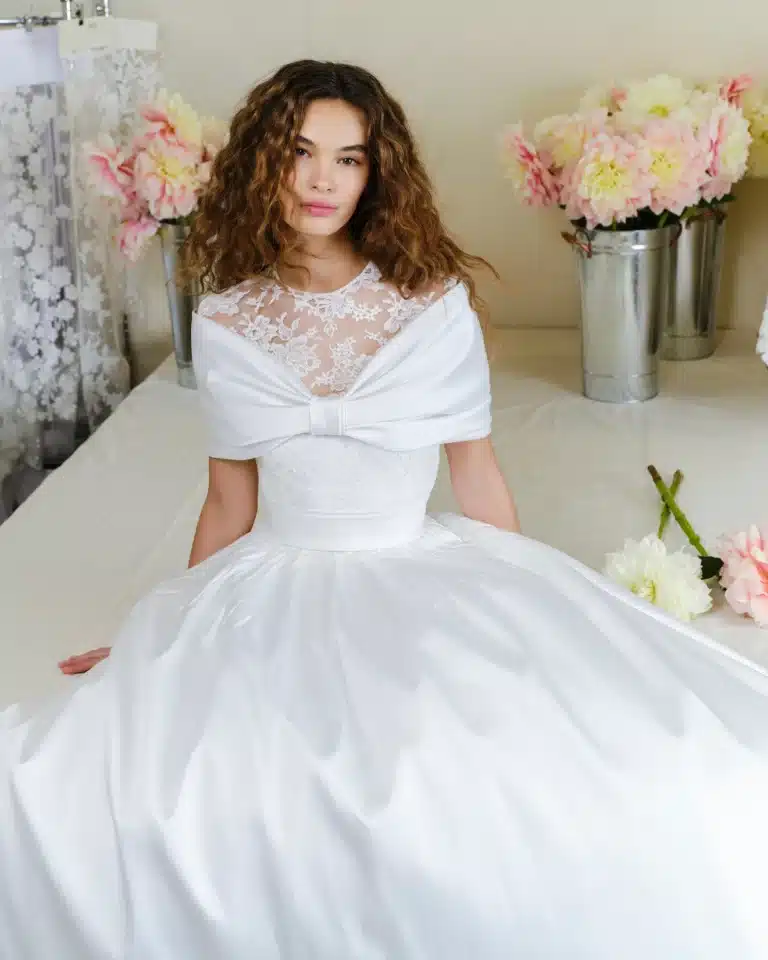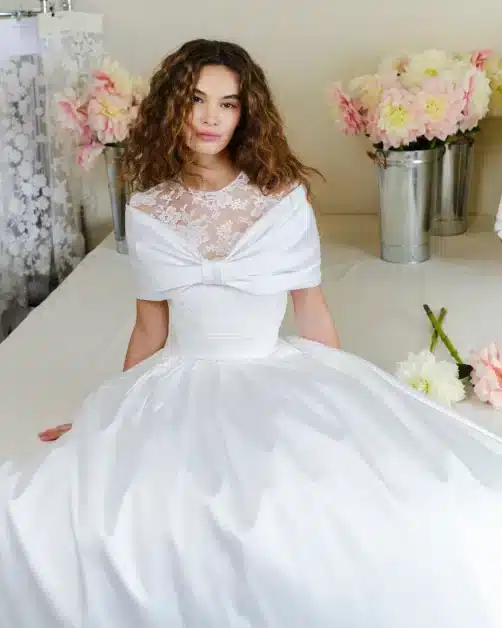 Bows of various sizes continue to adorn wedding dresses. This trend, which was prominent in 2023, has been skillfully employed by fashion houses to decorate fall 2024 dresses. For instance, the designer Reem Acra showcased a full skirt defined at the waist, featuring a lace-adorned top with a large bow on the chest. This dress suits pear-shaped brides as the bow adds volume to a slim chest while concealing the fullness of the lower body.
2- Prominent Embroidery Adorns 2024 Wedding Dresses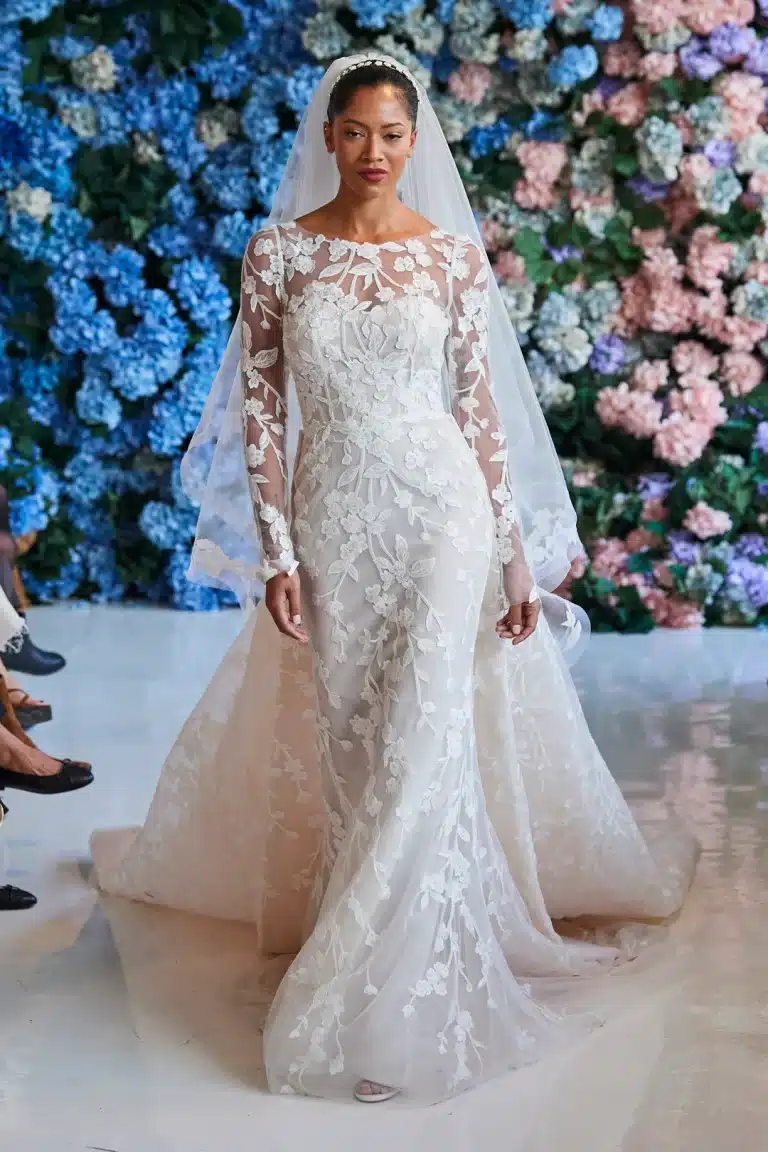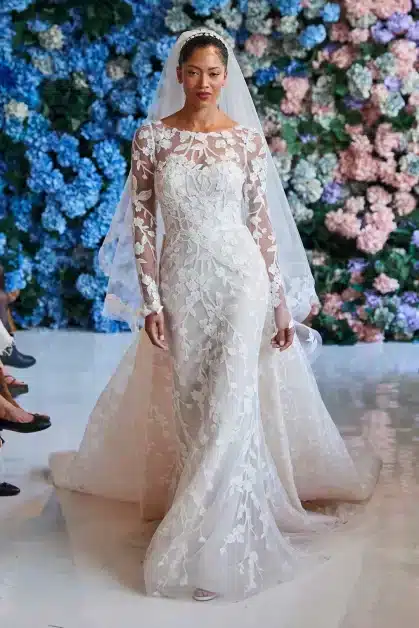 As we looked at the collections for fall 2024, we noticed that prominent embroidery dominated most wedding dresses. For example, Anne Barge designed a mermaid dress with a high-low skirt, long sleeves, and a heart-shaped neckline. This is recommended for slender brides with a shorter stature.
3- The Allure of Lace on Wedding Dresses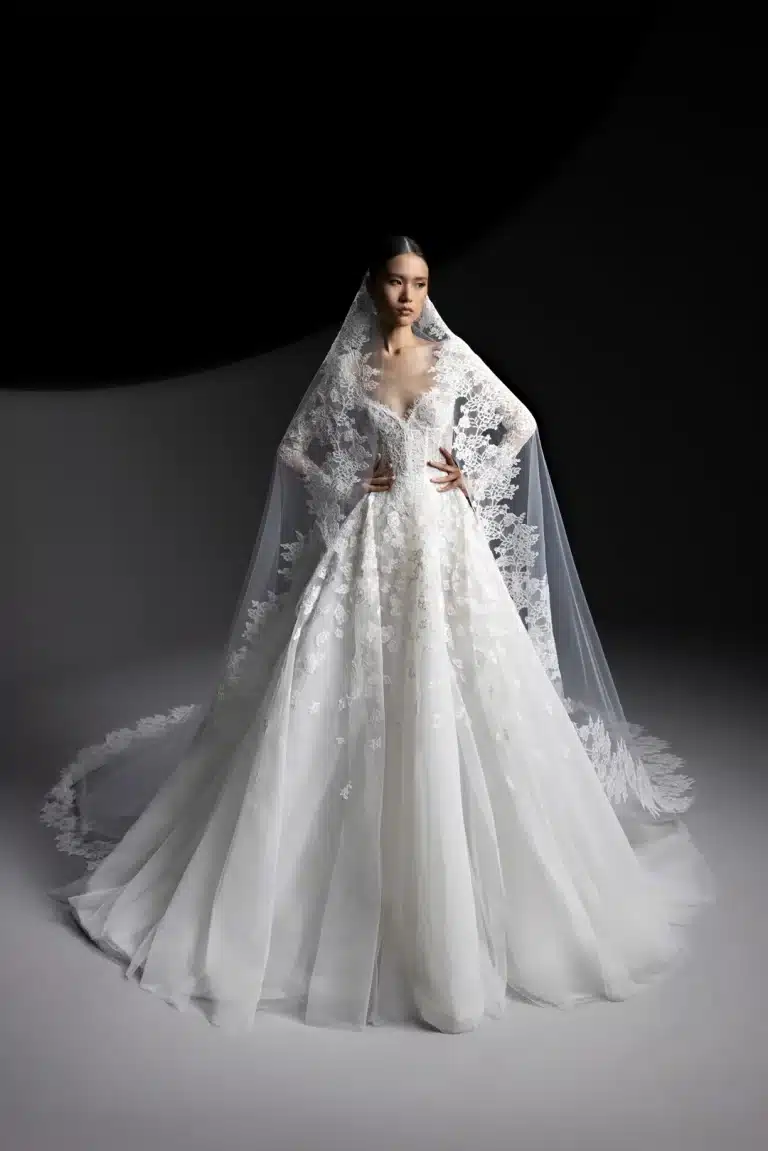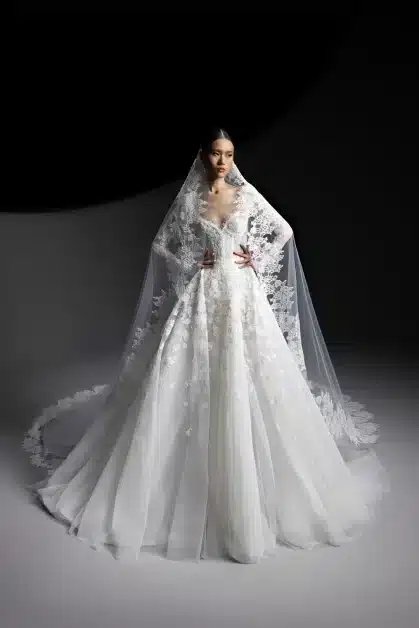 Lace is set to be a star in 2024, as most of the dresses featured it during New York Bridal Fashion Week. Lebanese designer Zuhair Murad presented an exquisite design with a high-waisted empire skirt, a heart-shaped neckline, and long lace sleeves. Lace adorned the edges of a long veil, making it a good choice for slim brides or those looking to hide their tummy. The high waist conceals body flaws effectively.
4- Ruffles Shine at New York Bridal Fashion Week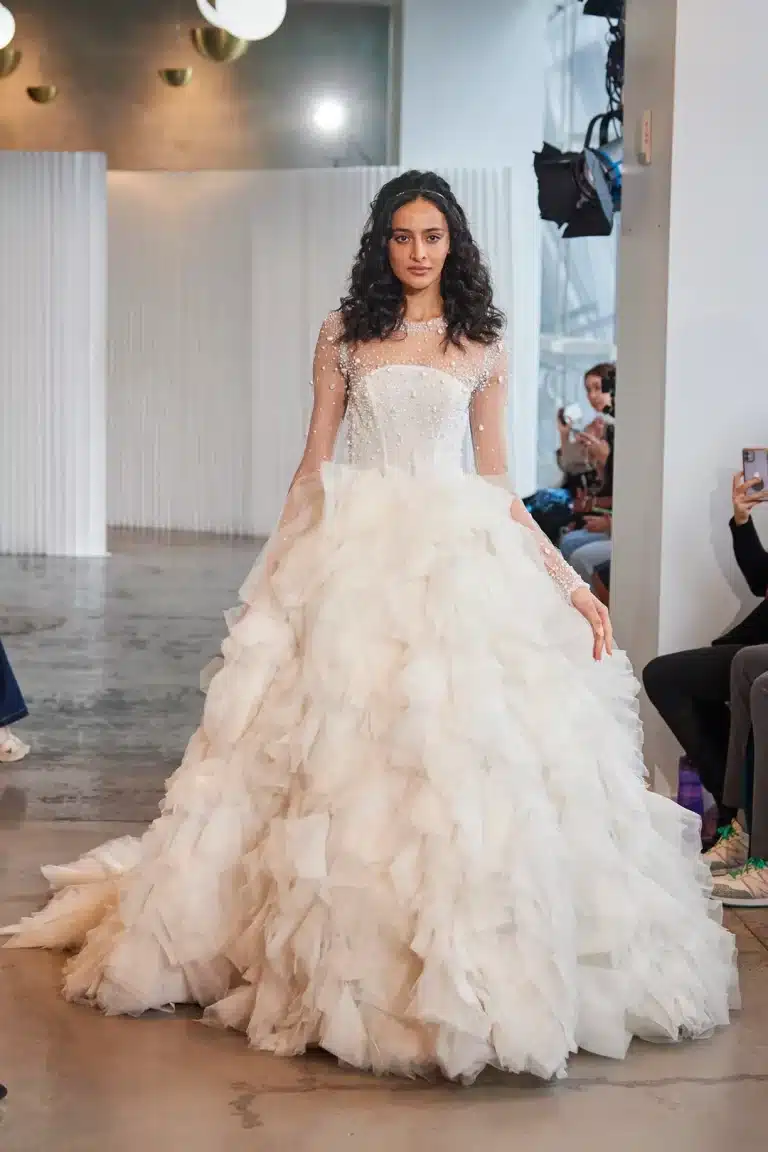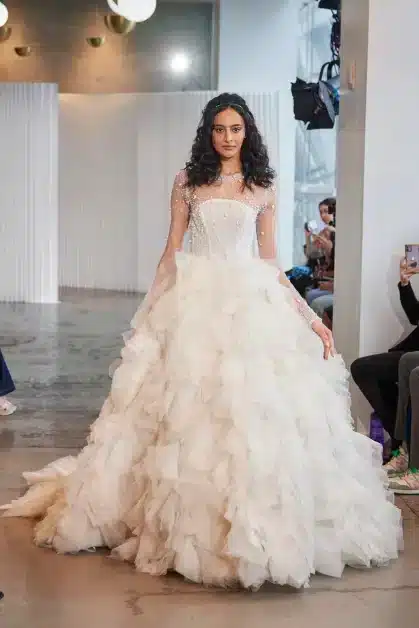 The ruffle trend dominated the runways at New York Bridal Fashion Week and adorned entire dresses. For example, Ines Di Santo's collection featured a voluminous skirt adorned with ruffles and scattered pearl embellishments on the bodice and long transparent sleeves. This detailed design suits slim brides.
5- Bell Sleeves Make a Comeback in Fall 2024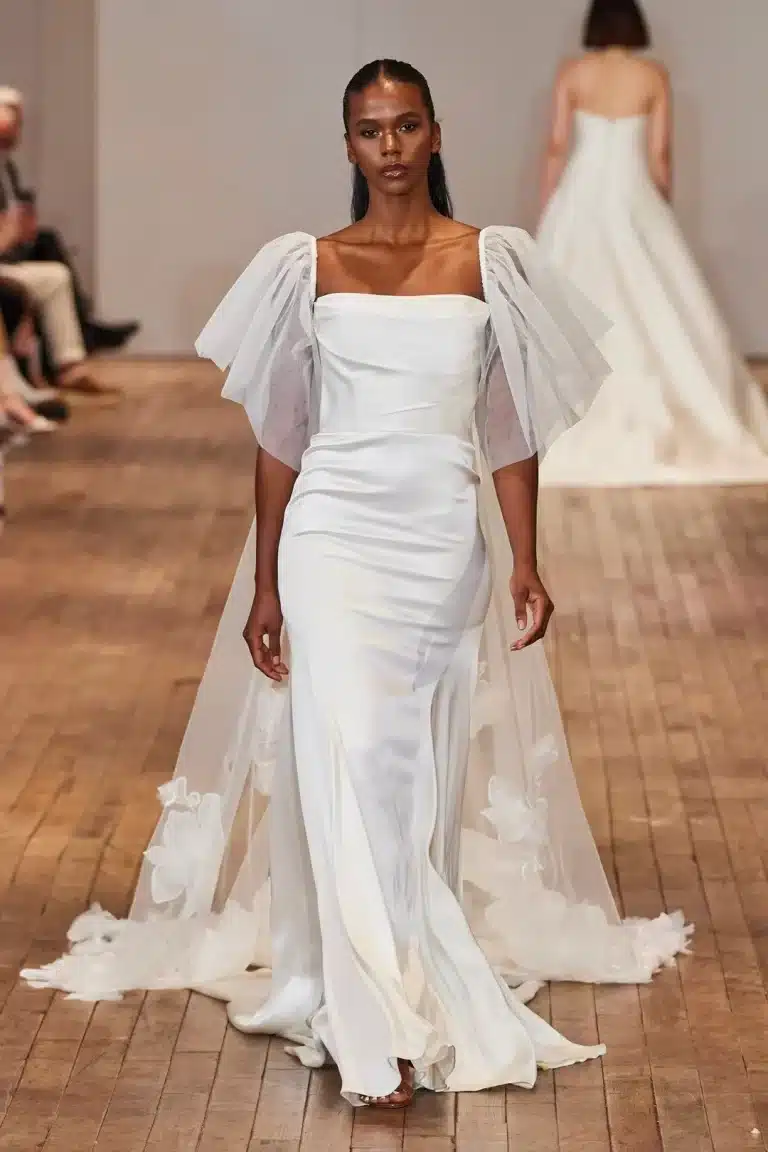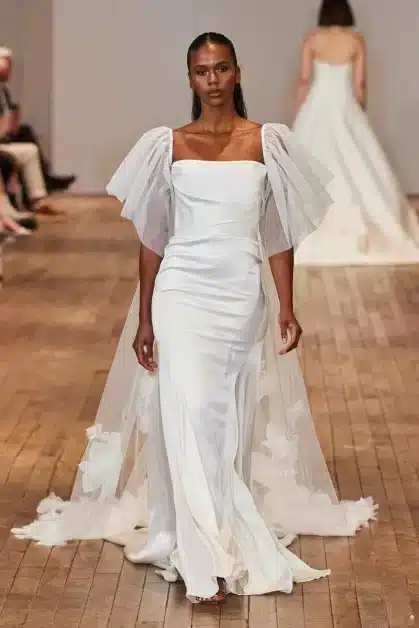 In addition to puffed sleeves, bell sleeves are poised for a strong comeback in the fall of 2024. Jenny Yoo designed a plain satin dress tailored for a slender figure with a gradual flare from the knee and a square neckline with flared bell sleeves. This design suits brides with an hourglass figure as it accentuates body curves and a slim waist. It also suits shorter brides.
6- High-Neck Wedding Dresses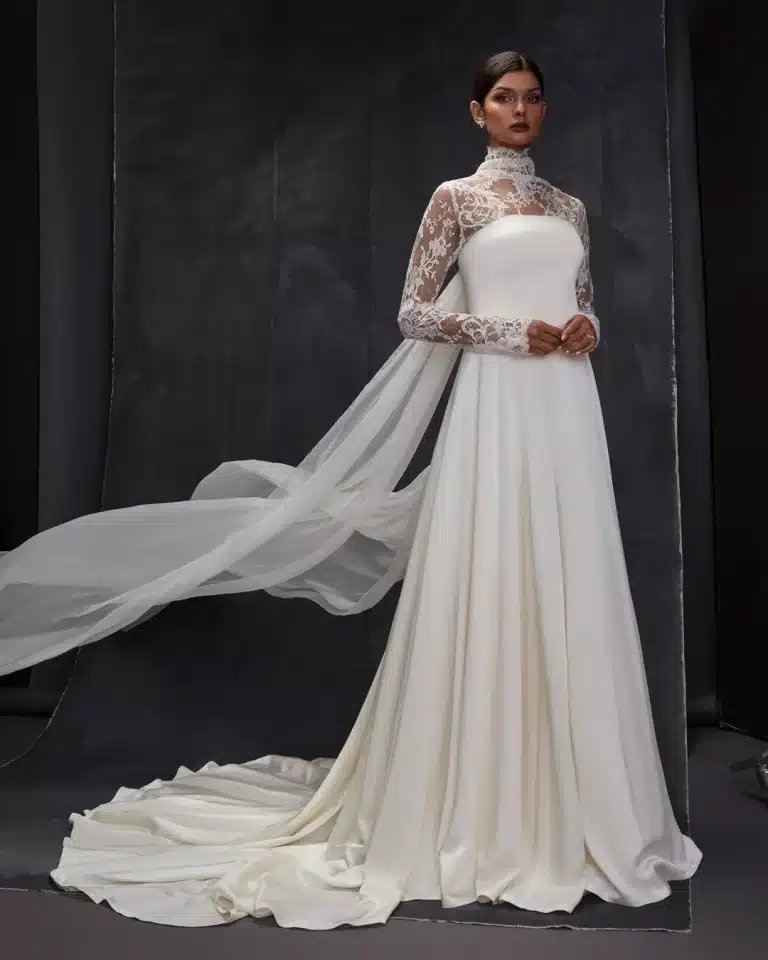 High-neck wedding dresses will occupy a prominent place in the list of fall 2024 trends, based on what we saw during New York Bridal Fashion Week. A model from Nadia Manjarrez stood out with an elegant dress featuring a flowing silhouette, high neckline, and lace sleeves. This style suits shorter brides but should be avoided if you seek a dress that minimizes the bust due to the square neckline with lace.