Every bride is looking for a luxurious wedding dress that suits her at her wedding, and she wants to appear like princesses on the night of her life. International fashion designers have created the most beautiful and finest dresses that suit this taste of brides; To shine with an attractive royal look.
From the bridal fashion shows, we have chosen models of royal dresses for you; To be inspired by your wedding dress.
Luxurious royal wedding dress from Amelia CasablancaIf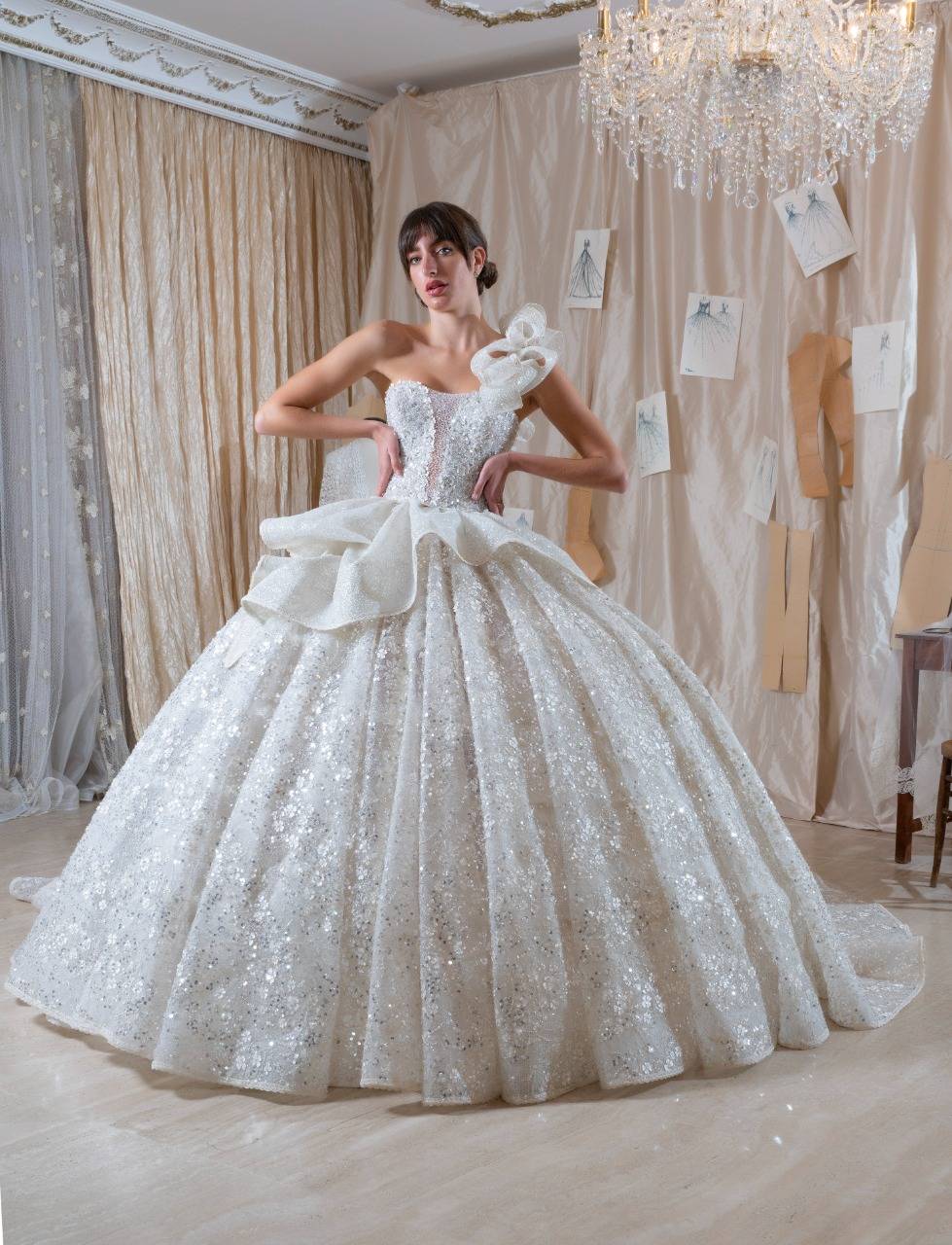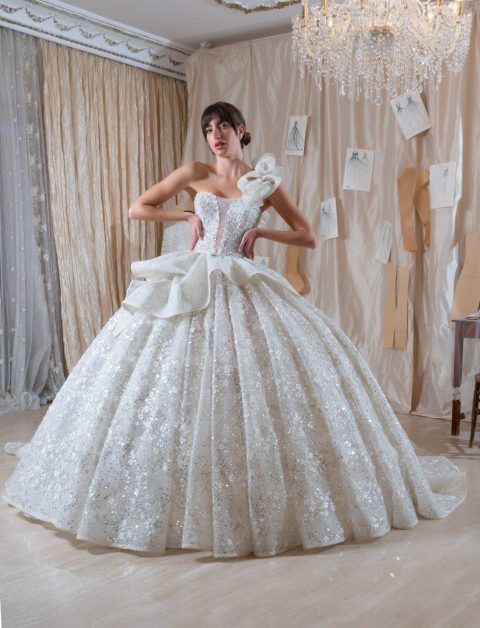 you prefer to adopt luxurious and attractive dresses that resemble Cinderella's dress; You can use this design from Amelia Casablanca, as it was designed with lace and lacquer and shiny sequins, and came with a cape design with one shoulder as a bow in shiny chiffon fabric, and the bodice was studded with lacquer and shiny sequins, and the skirt was designed fluffy and studded with shiny sequins, with an additional piece of fabric over the skirt Designed in chiffon.
Seductive royal wedding dress from Emiliano Bengasi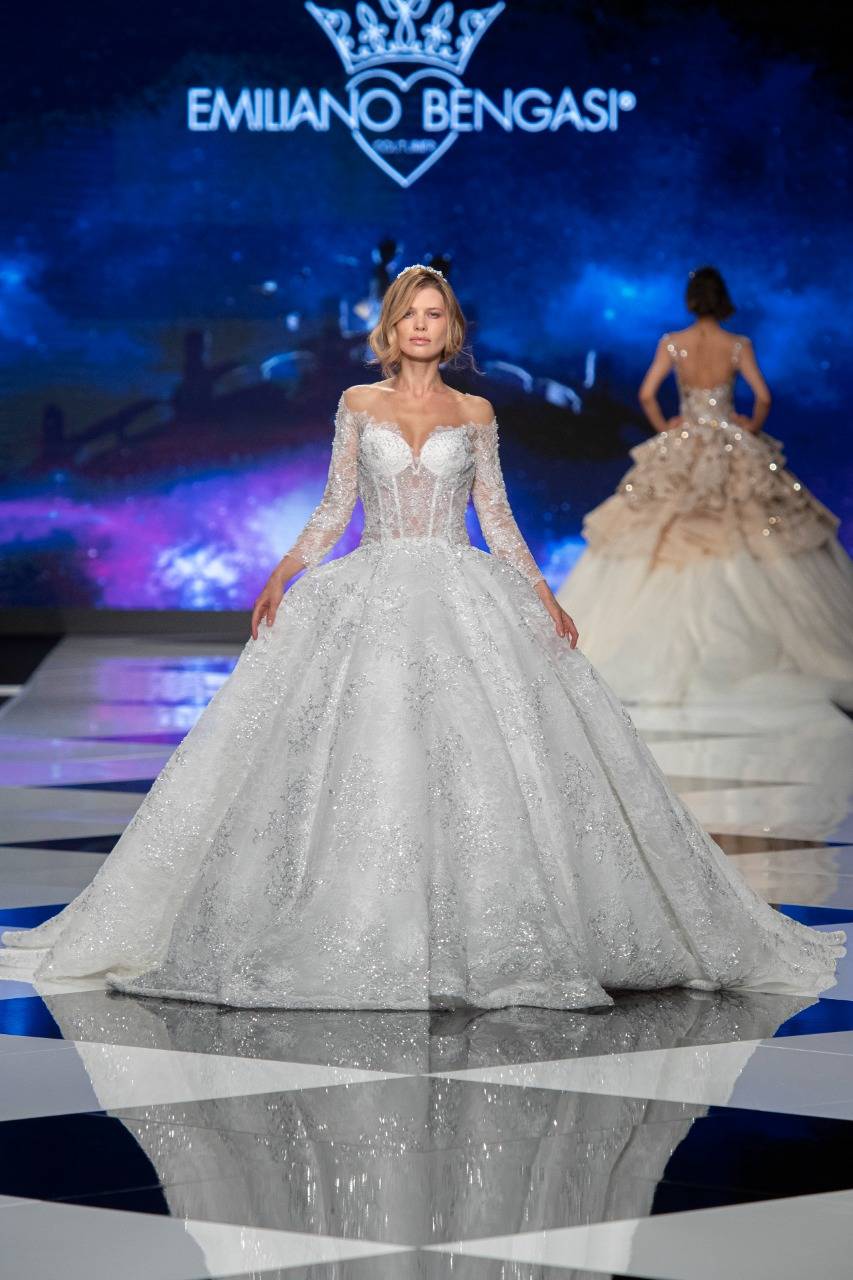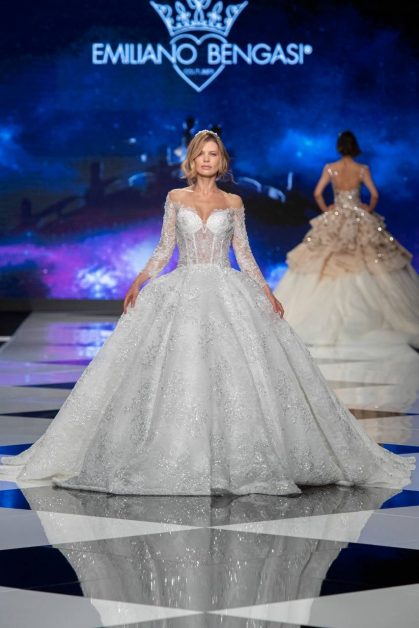 For the attractive bride, you can wear this elegant dress from Emiliano Bengasi, which is designed with lace design of off shoulders with openwork lace and chiffon sleeves, decorated with shiny strass, and the bodice is designed with lace and shiny sequins, and the long fluffy skirt was decorated with shiny sequins and strass.
Elegant Royal Wedding Dress from Ines by Ines Di Santo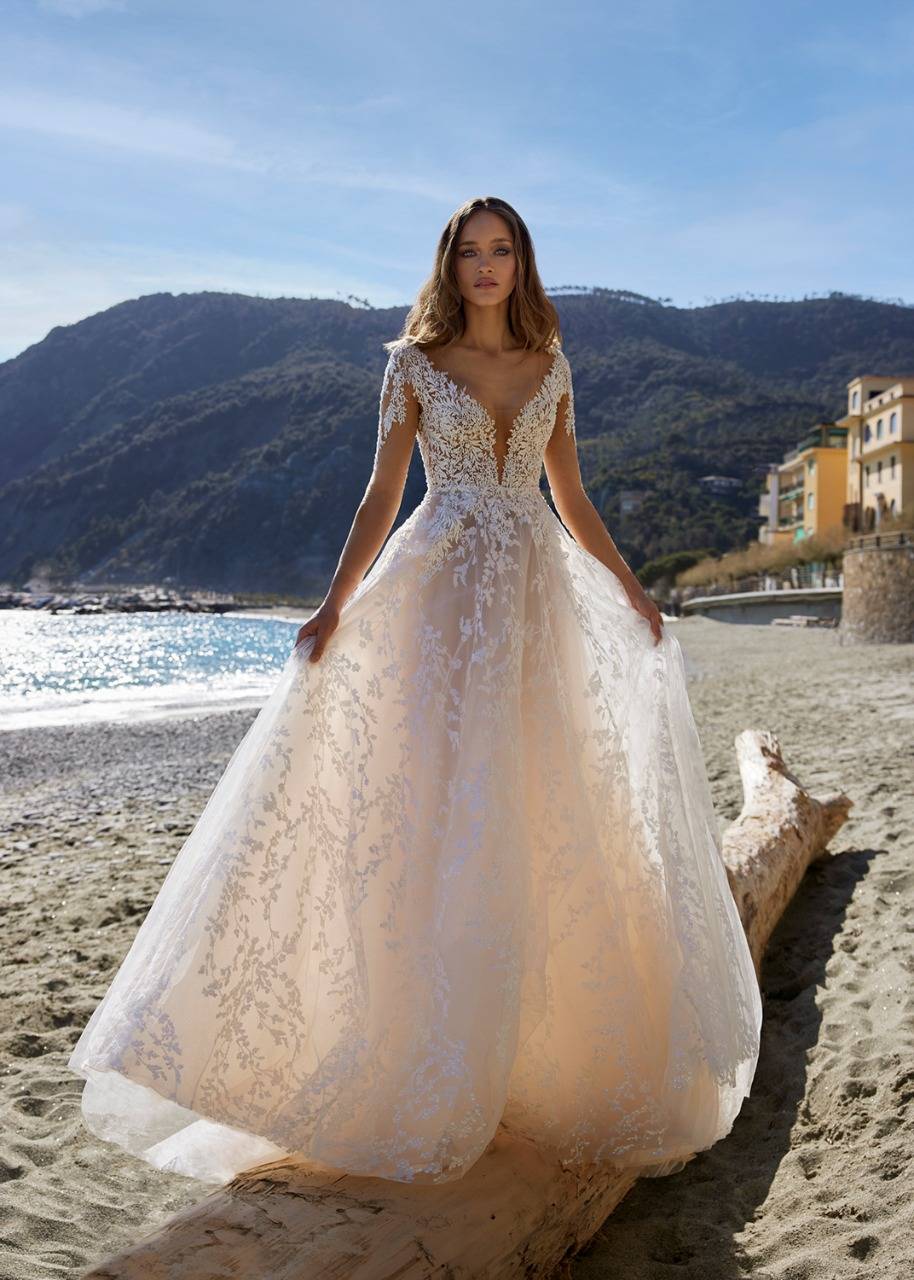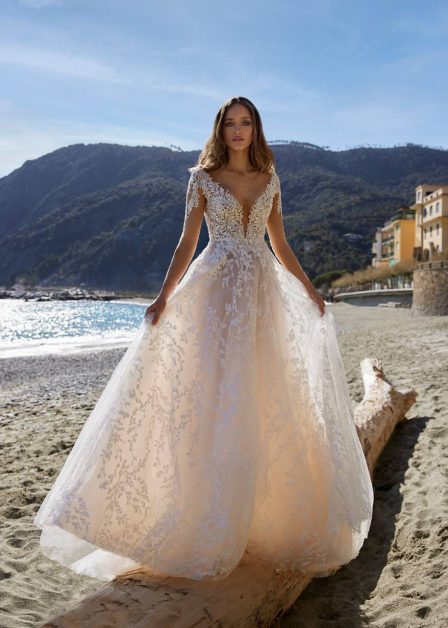 Some brides prefer to adopt attractive dresses that catch the eye and are elegant, so you can wear this dress from Ines by Ines Di Santo. It has a fluffy design in chiffon, and it is decorated with lace with small flower patterns studded on it.
White One by Pronovias Elegant Royal Wedding Dress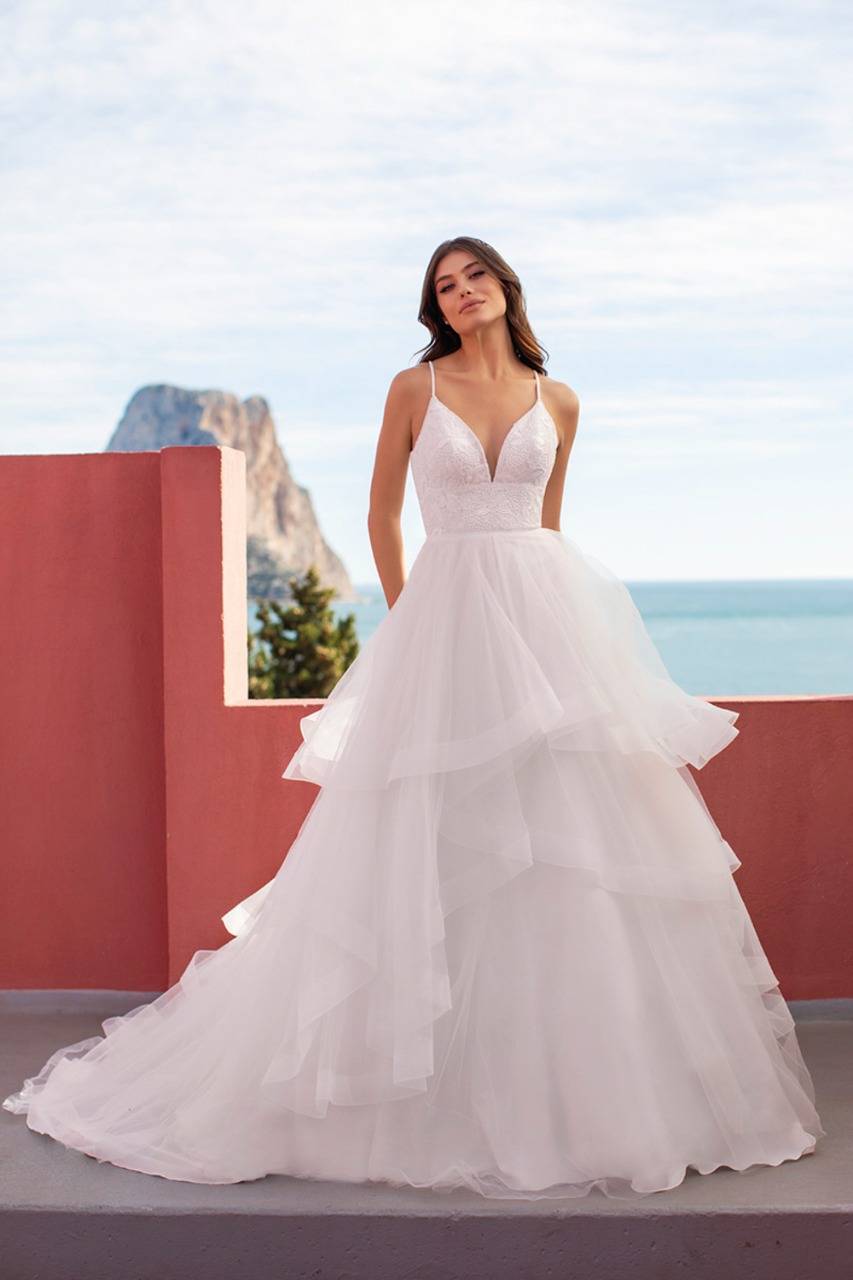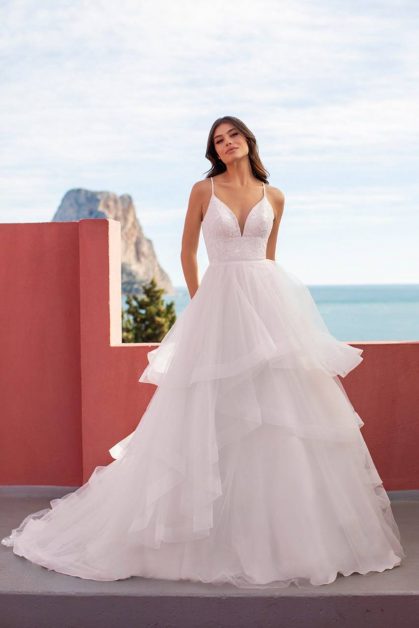 In the last look, we recommend this dress from the White One by Pronovias. It is for modest and sophisticated brides. It was designed from chiffon with thin straps with a wide front V-neck opening, and the skirt was designed in a long lace style with layers of ruffles that drop over each other in an attractive style with a tail of chiffon.