The burgundy or dark red color is known as one of the most popular colors, and it is perfect for fall, so we advise you to adopt the latest models of watches designed in red, and women prefer to adopt them with their elegant designs that fit most of the daily looks.
Red watch from Vacheron Constantin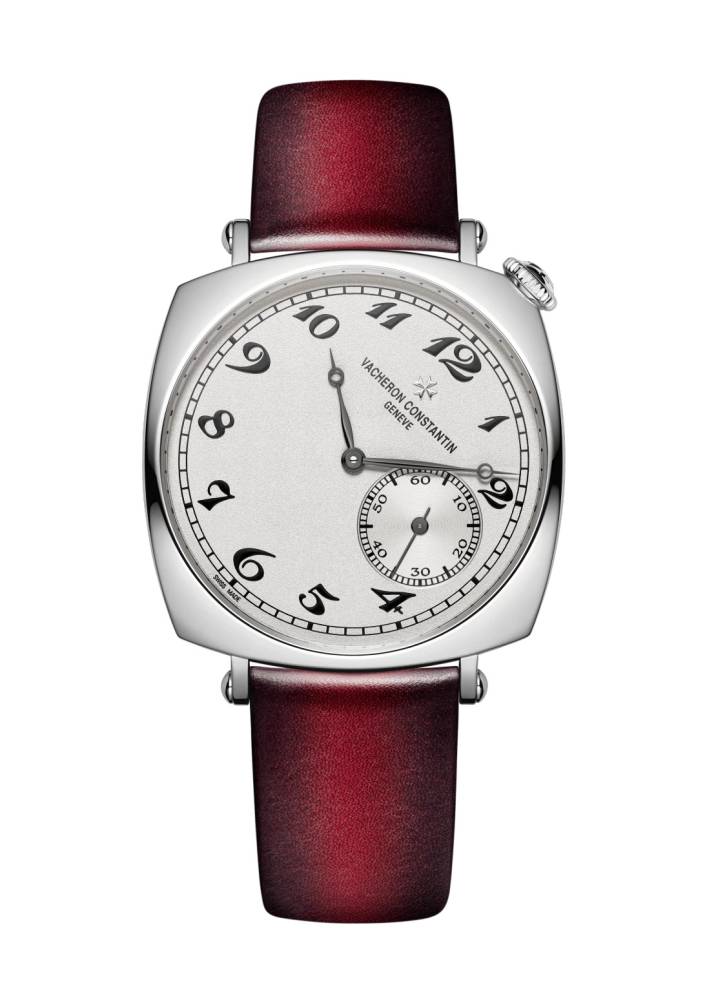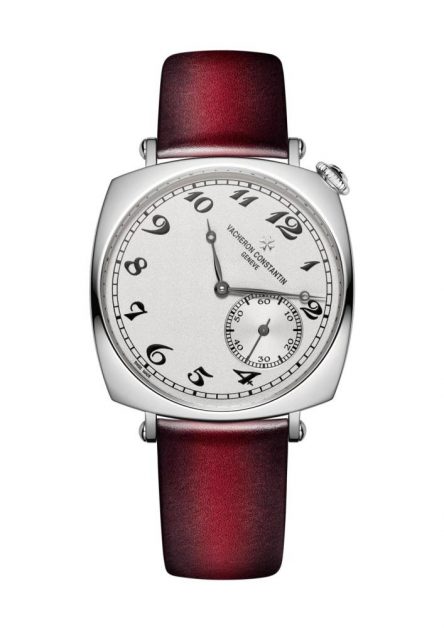 The burgundy color is distinguished by its antique and distinctive color, and many girls prefer to adopt this color to reflect the boldness of the wearer. In 18 karat white gold, it is distinguished by its diagonal readout, allowing time to be read without turning the wrist, and by its crown placed between 1 and 2 o'clock. A modern touch to your look.
Reverso One watch from Jaeger LeCoultre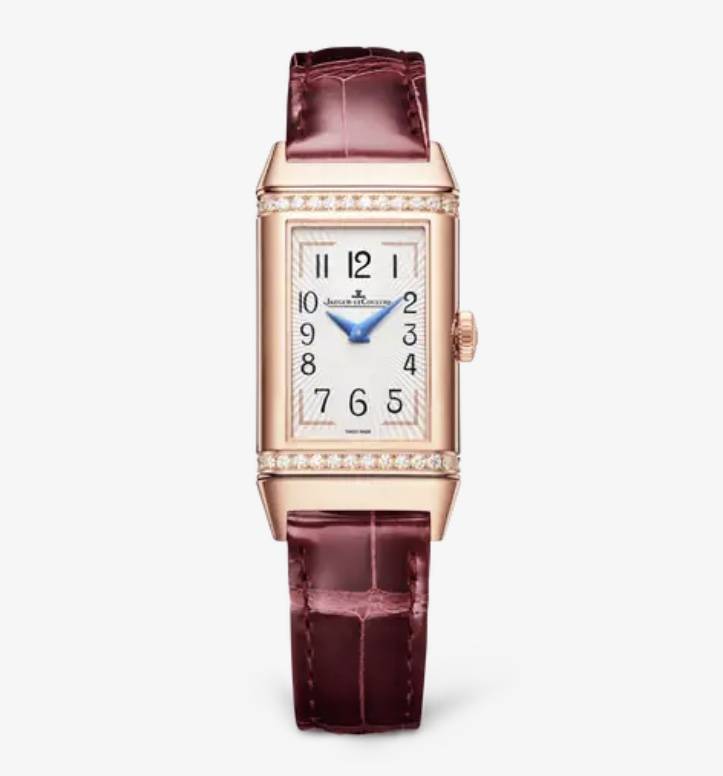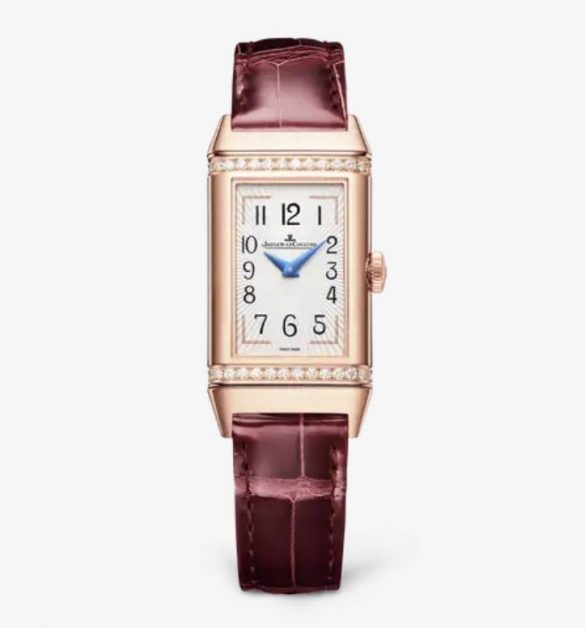 Many women prefer to adopt colorful watches in fall, especially the colors that keep pace with the latest fashion lines; In the interest of their elegance and attractiveness, we chose the Reverso One to watch from Jaeger LeCoultre. It is inseparable from the elegant woman who loves change. It accompanies the day and night looks with two rows of shiny diamonds. This watch takes its daring from the shimmering color of its polished crocodile leather strap. With an elongated case that lends a bold sense of the collection's feminine softness, its intricate, flowing lines with bejeweled finishes and embellished face creates a sense of graceful sophistication, it is a beautiful watch.
Red Dial Watch from Tag Heuer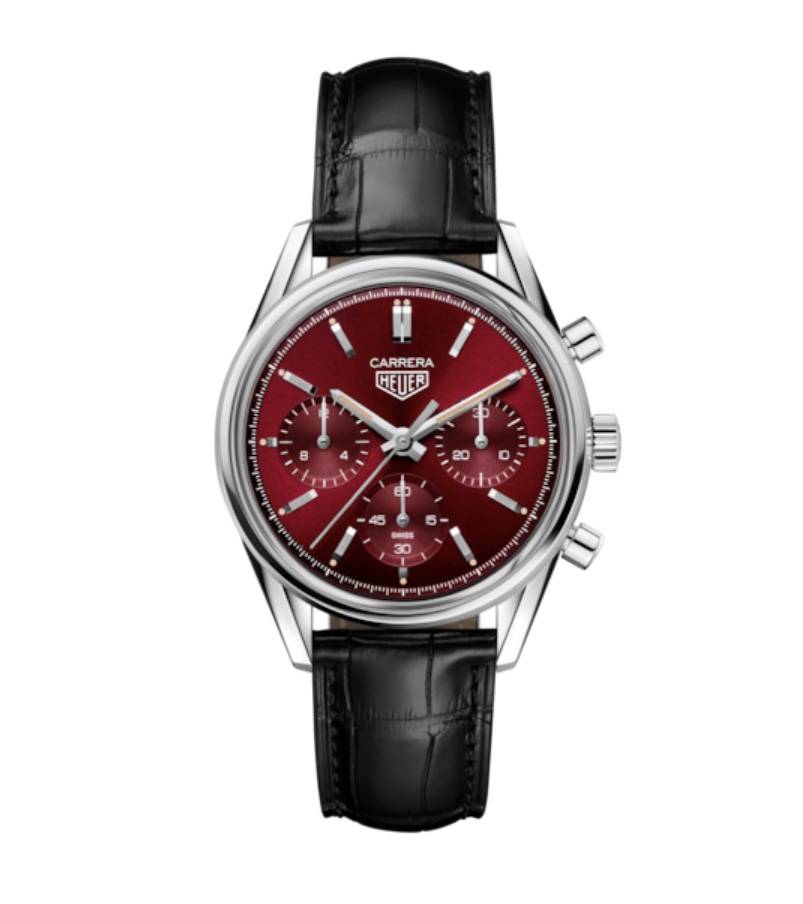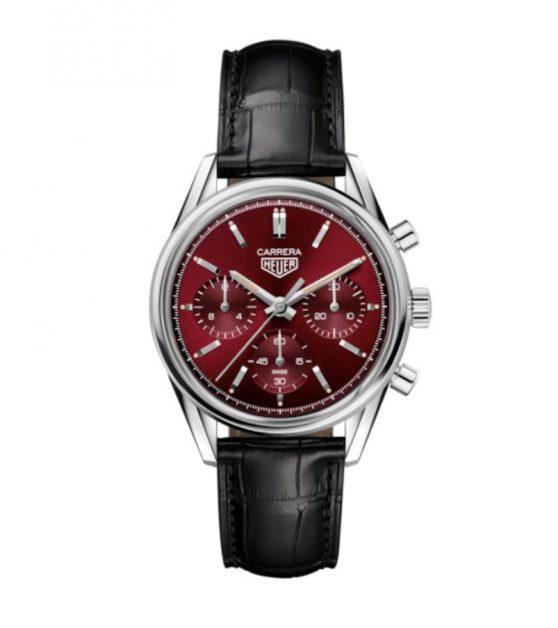 If you are looking for luxury women's watch designs that add a touch of formal elegance to your look this fall, then adopt the black color watches, as it is the undisputed king of colors, which in an addition to adding brilliance and distinctive taste to the look, with the red dial that works with automatic chronograph technology, and studded with sapphire crystal dome, Tag Heuer logo on black crocodile leather strap; To give you a distinctive shape that suits your unique looks.
Bold red watch from Omega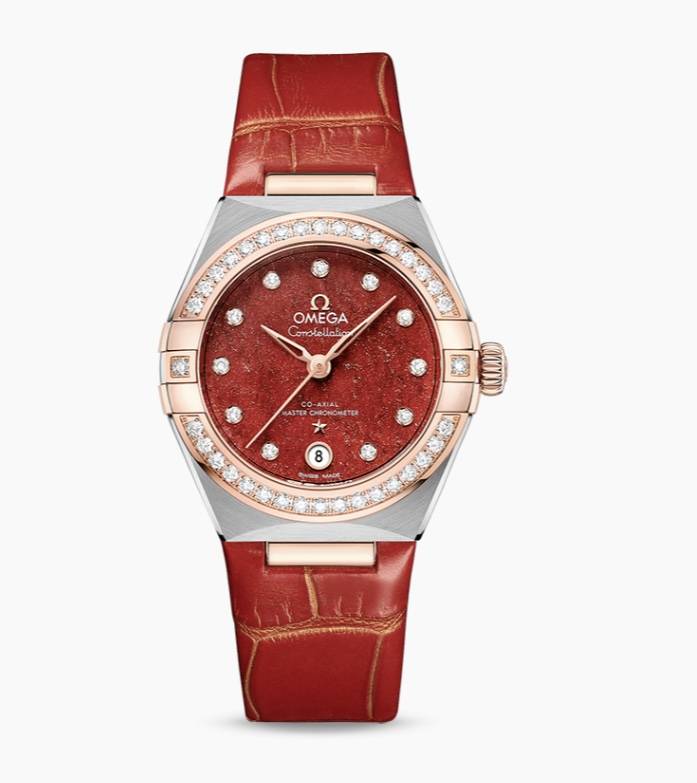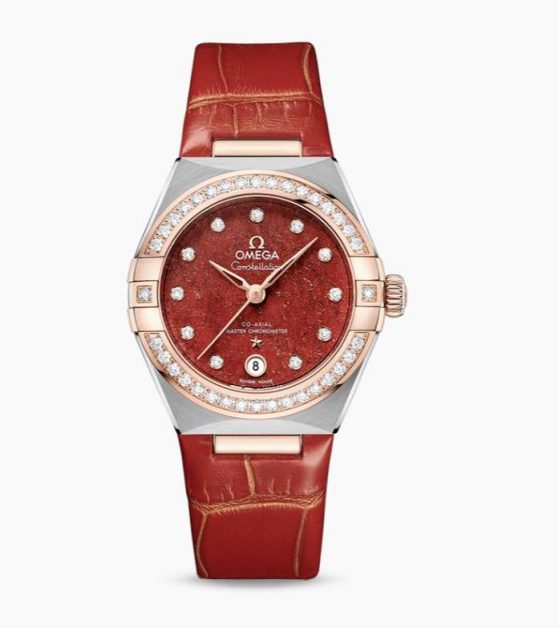 For a woman who loves a bold and modern look, this dramatic design from Omega features the iconic half-moon facets, a natural red aventurine dial, a shimmering color-matched leather strap in stainless steel, and 18-karat gold, a diamond-paved bezel, and a window. To display the date at 6 o'clock, the hands, hour markers, the Omega logo, and the Constellation star are made of 18 karat gold.
red watch from Patek Philippe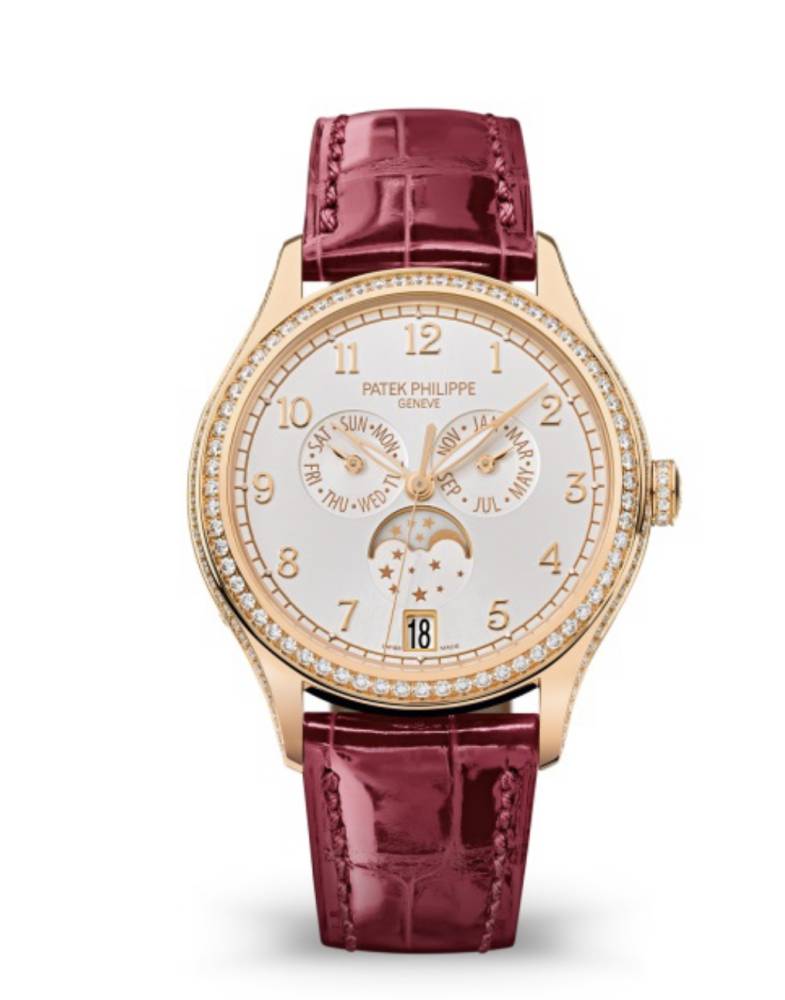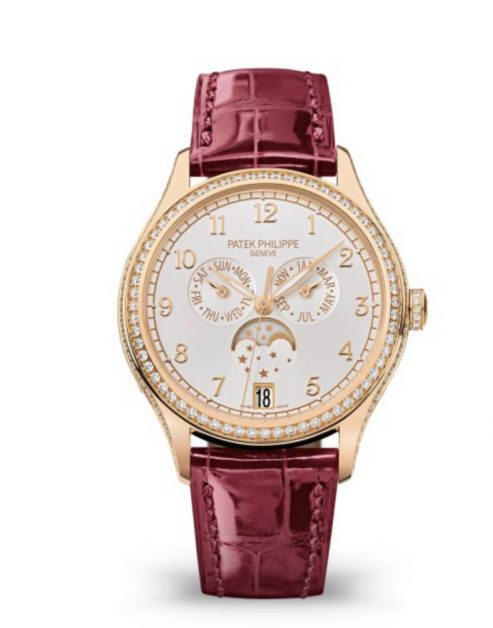 If you are looking for a bright wristwatch that highlights your wrist in a feminine way to reflect your boldness, then you can use this design for wrist watches from Patek Philippe; Launched to stand for the patented annual calendar in 1996, it has been a success story for the past 20 years, regarding the day of the week, date and month, to give you the distinction in your multiple looks.